Refrigerator Organization
Have you guys ever watched Cribs on MTV? For those of you who haven't, the show gives viewers a tour of celebrities' homes and their whips (by "whips", I mean motor vehicles, not the Fifty Shades of Grey kind). The celebrities usually say "this is where the magic happens" when they show off their bedrooms. And for some reason, the celebrities always show the contents of their refrigerators. Because everyone is waiting with great anticipation to see what Alanis Morissette and Lil Wayne eat and drink. And I'm pretty sure 8 out of every 10 celebrities has a bottle of Dom in the fridge. Well, sorry to disappoint but you won't find any Dom in my fridge.
Ladies and gentlemen, this is where the magic happens. Wait. Wrong room.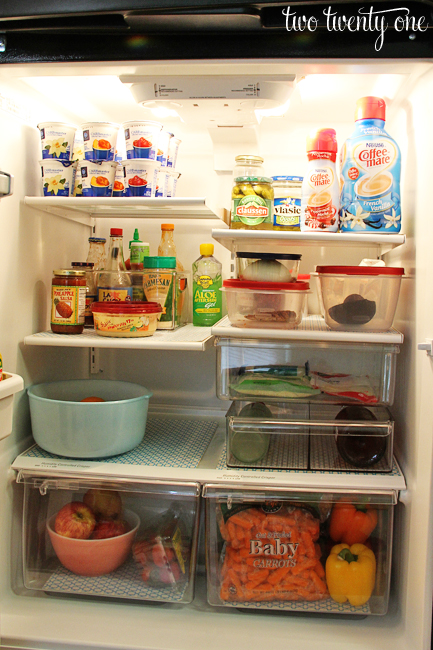 Alright. We have your basic freezer up top, fridge down below refrigerator. The only bells and whistles in this puppy are the ice maker in the freezer and vegetable & fruit drawer crisper controls.
Now, on to how I organize our fridge. I keep our butters in the butter zone and eggs in the egg zone. Pretty basic stuff. Yes, I channel my inner Paula Deen and keep at least 4 sticks of butter in our fridge at all times. I've been limiting my dairy intake for the past 8 weeks (for this reason), which is why you don't see any milk. Brad isn't a big milk drinker so he's fine with this arrangement. You can see what I'm substituting my milk intake with. Just kidding– I keep opened bottles of wine in this spot because it's the tallest area in the fridge. (I was using the wine for this recipe post.)  Our most used condiments are in the area under the eggs, and the salad dressings and other random condiments are on the bottom shelf. We're big condiment people. If you ever need milk don't stop by my house. If you need Worcestershire sauce or spicy mustard, I'm your girl.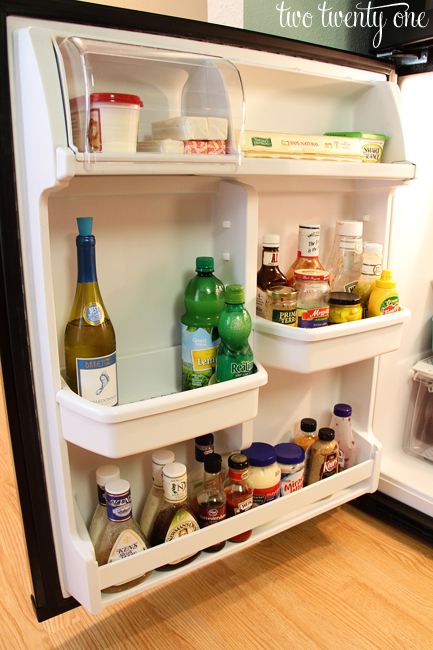 I keep Brad's breakfast yogurt on a shelf in the upper left side of the fridge. I even go as far as moving the yogurts with later expiration dates to the back so he eats the sooner-to-expire yogurts first. Wife of the year.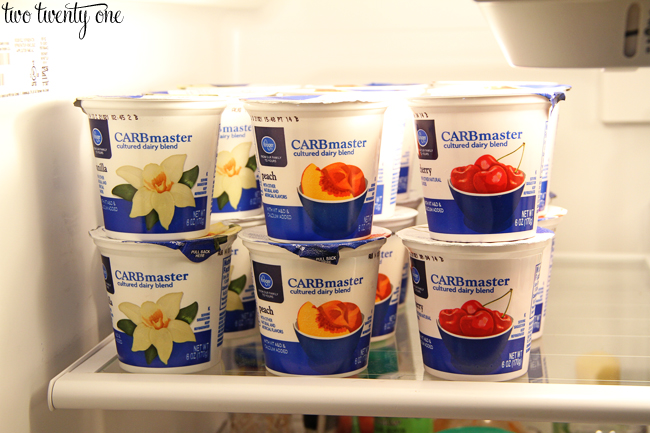 All of my pickled foods (pickles, olives, jalapeños, etc.) are kept on the shelf to the right of the yogurt. This is also where we keep our coffee creamer.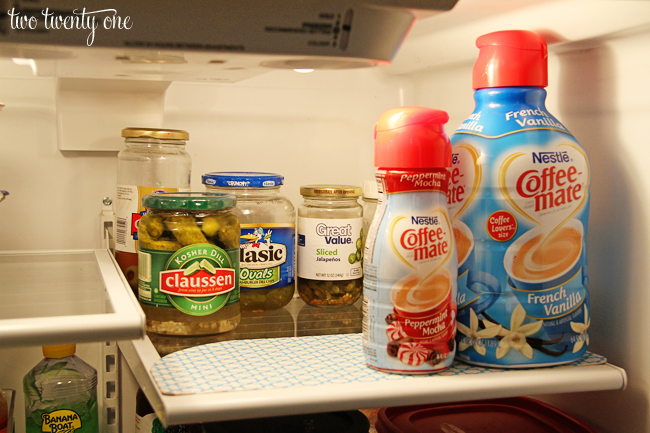 On the shelf below the yogurt is where I keep our extra condiments we don't use as often. To make it easy to reach them, since they're toward the back of the fridge, I put them in a clear container (similar). We also keep snack-type foods (salsa, hummus, etc.) on this shelf. You'll notice the aloe gel as well. Nothing feels better on a sunburn than aloe straight from the fridge. Write that down.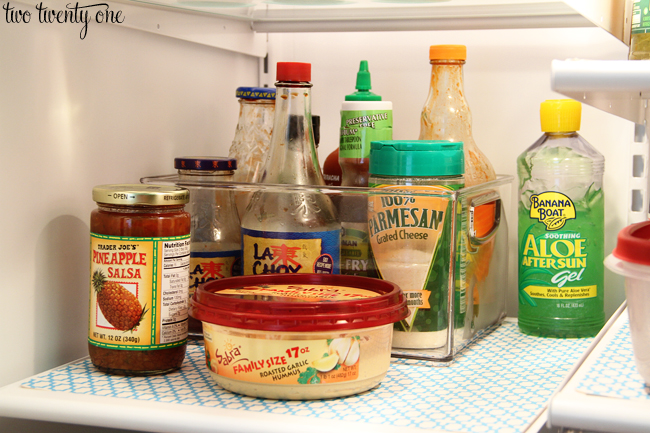 Our leftovers are kept on the shelf above our meat and cheese drawer. The key to leftover containers is buying matching sets with matching lids. A couple Black Fridays ago I went bananas and bought three sets of these food containers in various sizes. I donated or recycled all of our mismatched containers and lids. This was life changing. I also have a couple sets of these glass storage containers that I use. They don't have matching lids for the different sizes but it's not hard to keep track of those.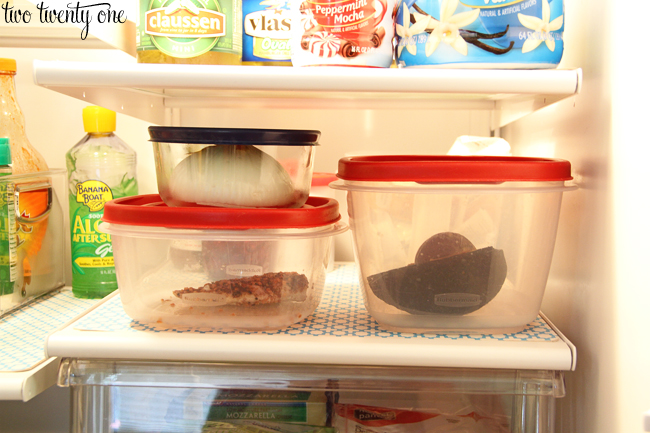 Our meats and cheeses live in the meat and cheese drawer. I'm such a conformist.
There's this awkward space under our meat and cheese drawer. I like to make use of the space by housing my unopened wine and other misc. alcoholic beverages. But one thing I hated was how the bottles would roll around, so I purchased a durable plastic drawer (found here). It keeps the bottles horizontal, and I no longer have to use other food containers to keep the bottles from rolling around.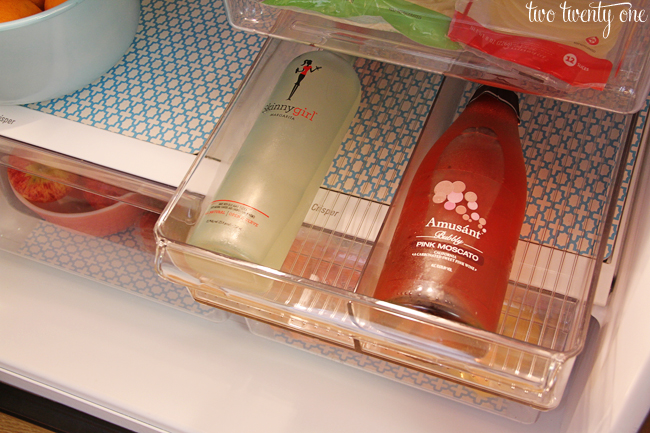 I corral sphere-shaped fruits that tend to roll in bowls in the fridge. This keeps them from rolling around, thus cutting down on bruising.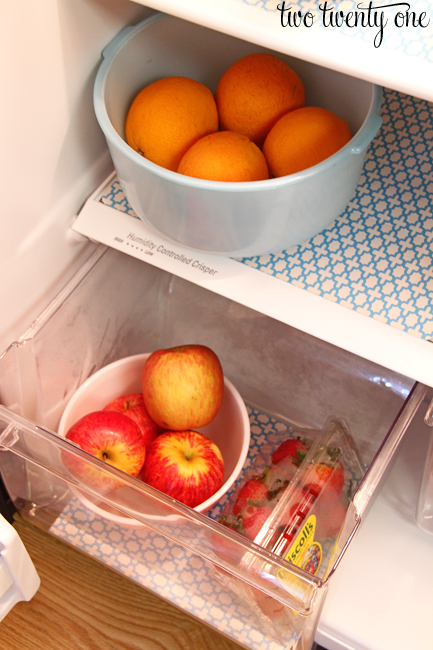 Our veggies go in the veggie drawer. I'm blowing your mind right now, aren't I?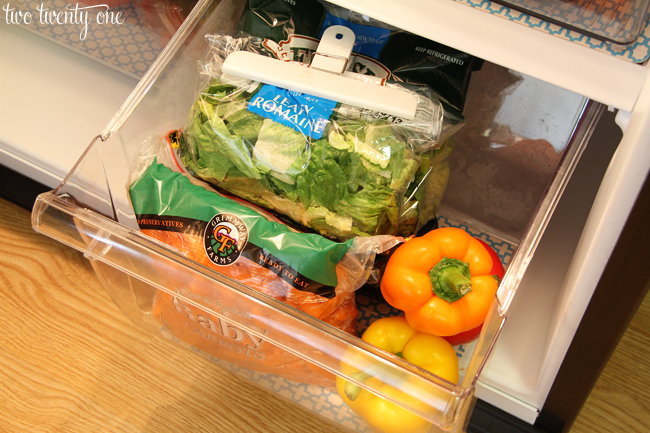 Well folks, that's it for the fridge tour. I didn't include our freezer because that's a different ballgame. In case you're wondering, the white and blue geometric mats are called Fridge Coasters.
Be sure to check out my other popular organization and cleaning posts below! There's tons of great stuff to pin to read later!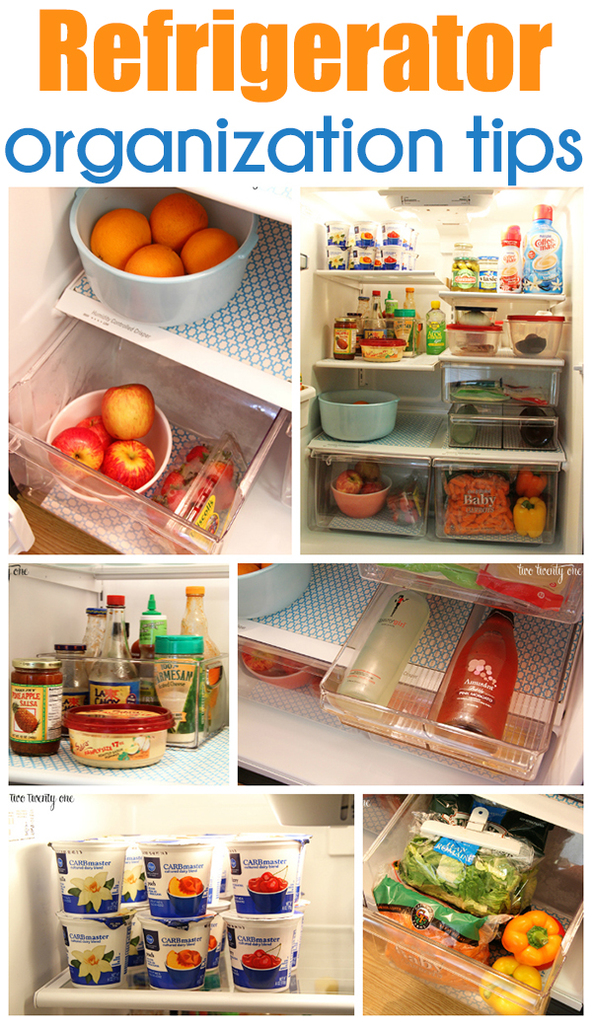 What's your favorite Cribs episode?
Do you have any refrigerator organization tips you'd like to share?