Voicing Grievances with Companies
A month ago I was doing one of my most detested domestic duties– folding and putting away laundry. As I pulled one of the drawers in our dresser I felt it come off the track. Right away I knew what happened. One of the cheapo plastic drawer guides had broken. Again. We already had one replaced while we were still under our 1-year warranty… 3 years ago. Since we're no longer under warranty, I took my grievance to twitter and sent the company we purchased the dresser from a tweet, letting them know I was disappointed in the plastic drawer guide. I probably wasn't the nicest and a little over dramatic, but I was upset– we paid good money for this dresser.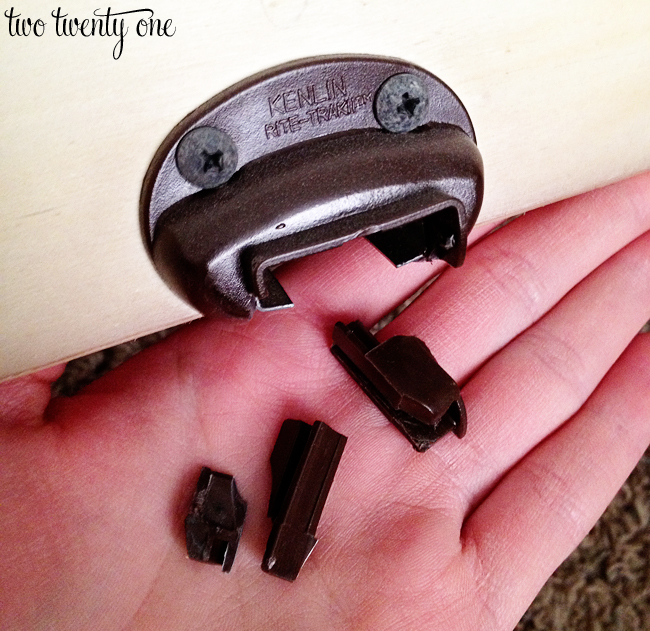 The person behind the account said he/she would pass my concern on so they could look into the quality issue. While that was great, I wanted a solution for my problem. So I asked if they could send me some plastic guides so I could repair the drawer. The person told me to send an email to a certain address, and they would see what they could do. I sent an email asking for drawer guides to repair the broken drawer and some extras for any additional guides that may break in the future.
A week later I received a package. It contained 20 front and 20 back drawer guides.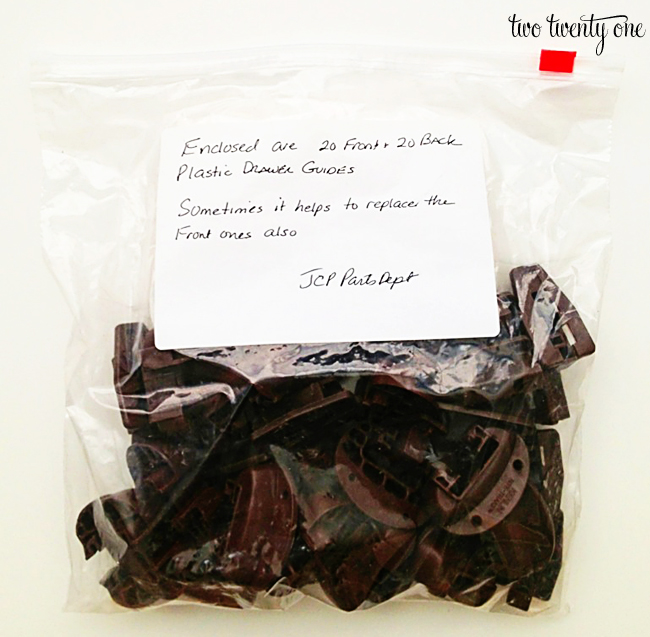 I was happy with how the company handled my issue. They even left me two different voicemails (I was working and couldn't answer my phone) saying they were shipping the package.
The moral of this story? Never be afraid to contact a company to voice your grievance and ask for a solution when it comes to a product you paid your hard-earned money for. Have a reasonable solution in mind when contacting the company. Would it have been reasonable for me to ask to return the dresser for a full refund after owning it for almost 4 years? No. Was it reasonable to ask for replacement drawer guides? I think so, yes.
Have you had luck contacting a company with a grievance?
In other news, I'm guest posting over on one of the very first blogs I read: Just a Girl. Stop by and say hi!