Never Accidentally Shrink Your Laundry Again + Free Printable
I don't know about you, but I've been known to shrink laundry once in a while. I would put the clothing in the washer, get busy doing something else, and when the washer would beep I would automatically put all the clothes in the drying, forgetting about my clothes that needed to be line dried or laid flat to dry. I knew I had to do something when my favorite cardigan met its shrunken demise. May it rest in peace.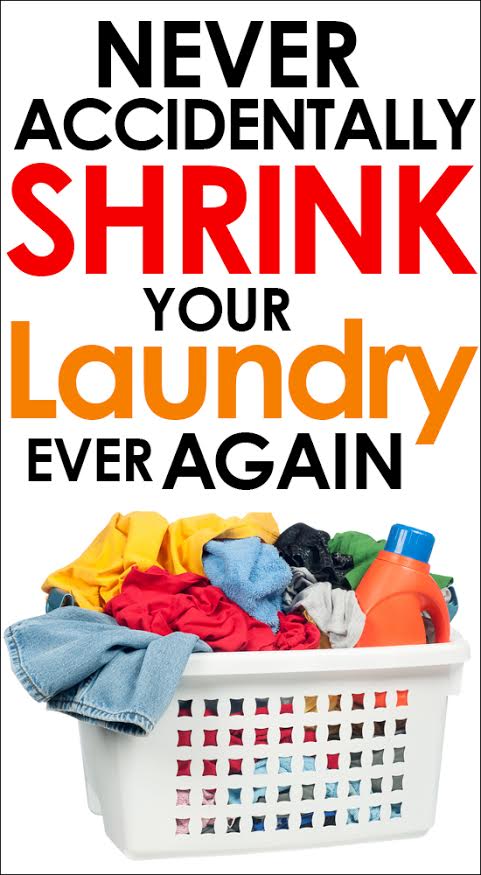 The first thing I did involved making a drying printable organizer to keep in my laundry binder. I created two sections– line dry and lay flat. Then, I listed my clothing items in the appropriate columns. That way I'm not fumbling to find the tag every time I wash one of the items.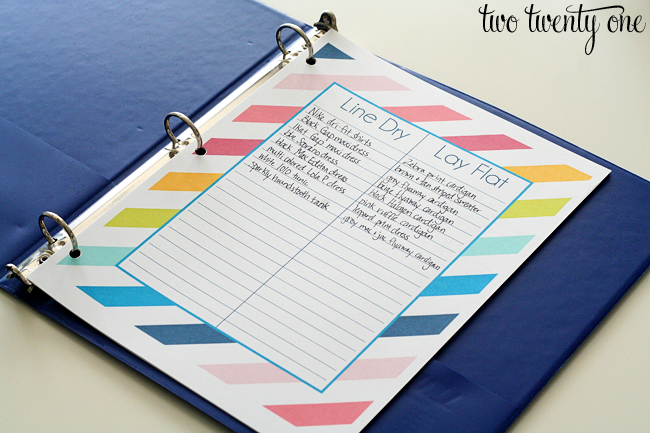 The printable has helped me organize how each piece of clothing should be dried. But I needed something else to remind me when I would wash the line dry and lay flat items so I wouldn't put these items in the dryer.
Enter the lingerie bag.
Whenever I wash a piece of clothing that requires special drying, I put it in a lingerie bag (less than $1 at most big box stores). That way, when I take the clothes from the washer and put them in the dryer, I know the clothes in the lingerie bags need to be line dried or laid flat to dry.
This method also helps when I happen to throw some of my clothes in with Brad's laundry (we're weird and do our own laundry) and he takes the clothes from the washer and puts them in the dryer. When I have clothes in the lingerie bags, he knows those get hung up to dry or to ask me if they need to be laid flat.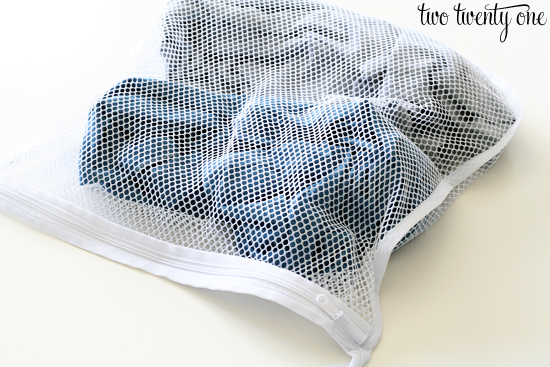 I have about ten lingerie bags, which are needed when I'm doing multiple loads of laundry on the same day. I hang them on a hook in our laundry room. This method keeps them organized and allows them to air dry.
I cannot tell you how much this system has helped me. Yeah, I had to spend a little money on the lingerie bags, but I've had a full return on my invest because I haven't shrunk a piece of clothing since implementing this system.
I hope you find these tips helpful in my attempt to eliminate clothing shrinkage one cardigan at a time. You can download the drying organizer here to help in your crusade. Just click on the image to go to the download/print page.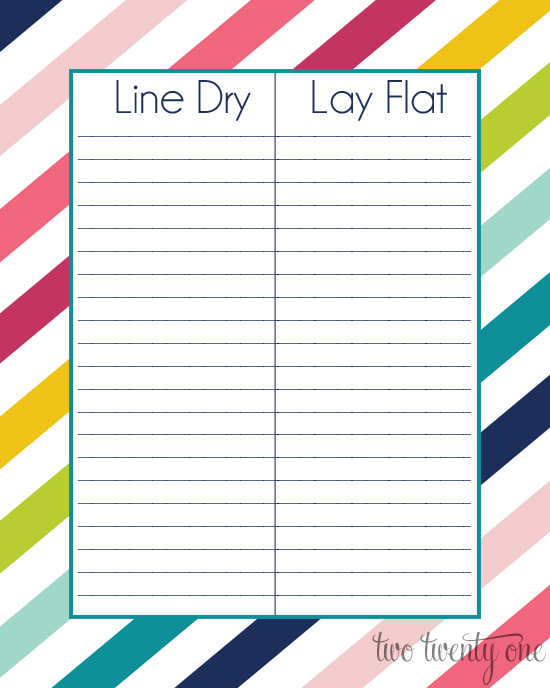 If you don't have a laundry binder and don't intend on making one, you can frame the laundry drying organizer, and write on the glass of the frame with a dry erase marker.
What do you think of this system? Do you think it would help you in the prevention of clothing shrinkage? Do you have a different system for organizing your clothing that requires special drying?