I Have A DSLR Camera, Now What?
Congratulations on your new digital SLR camera! It's such an exciting grownup toy! But where do you start? By reading this post, of course. I've been practicing photography off and on for 15+ years, and while I'm far from a professional, I compiled my biggest tips for what to do once you have your paws on a shiny, new DSLR camera. But don't run away if you've had your DSLR for some time– many of these tips are beneficial to you too!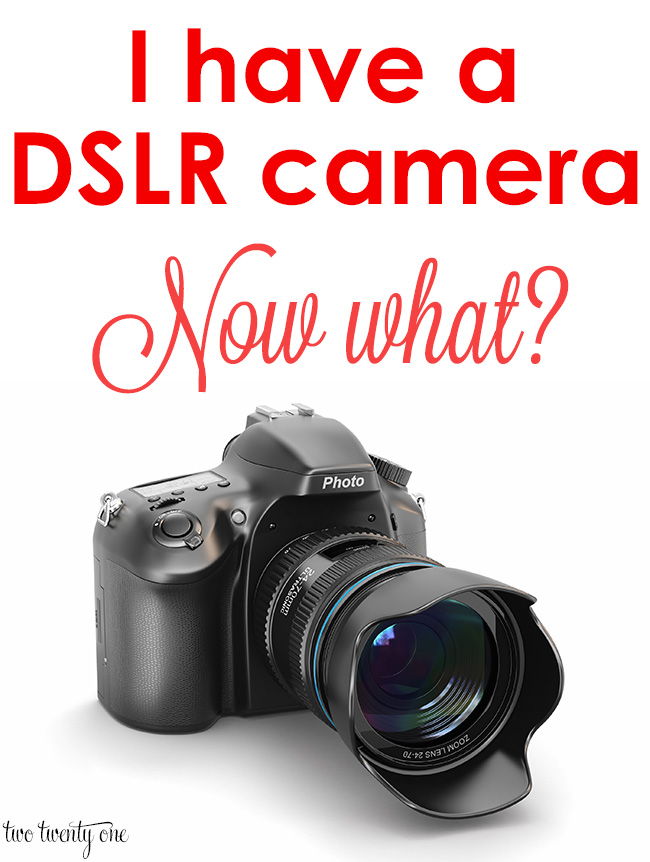 I don't know about you, but it makes sense to me to insure a $500+ piece of equipment that can be easily dropped or stolen. Add your camera and all your equipment to your homeowner's or renter's policy. To give you an idea of the cost, it's $27 per year for me to insure $1,800 worth of equipment. And that's with no deductible. Completely unrelated: another item you should insure? Your engagement and wedding rings. Now give your insurance agent a call.

I cringe when I see people using their DSLRs without UV protection filters, especially those who tout themselves as photography and camera savvy. It takes everything in me to keep my mouth shut when I see this. Why do you want a filter for EACH of your lenses? Because if you happen to drop your camera or a lens, the filter will break and not the lens glass. It also protects the lens glass from scratches, fingerprints, dust, dirt, sand, etc. There are different grades of UV protection filters, ranging in price from $5 to $130+. I have $7 Tiffen filters on all of my lenses. I may upgrade one day, but for now I'm good to go with my inexpensive filters.

 Like with any sport or hobby, practice makes perfect. Sorry to break it to you, but just because you have a fancy schmancy DSLR doesn't mean you're going to be an amazing photographer over night. Just because Joe Schmoe buys an expensive guitar doesn't mean he's instantly going to be the next Jimi Hendricks. Pickin' up what I'm puttin' down? Want to learn how to take awesome photos? Read your manual. Learn about your camera and its capabilities. Yeah, it can be boring, but have your camera with you while you read and play with the settings and practice as you read the manual.

 This goes along with reading the manual– play around with your camera. You're never going to get better at photography, especially shooting in manual, if you don't put your camera to use.

 There are so many free photography tutorials out there. Start a photography Pinterest board (here's mine) to organize all the tutorials you'd like to read and try out with your camera. Just with reading the manual, have your camera with you while you read tutorials so you can try out the settings mentioned in the tutorial you're reading.

 Yeah, your camera is great, but add some extra equipment and your photos can be even better. Here are my top 4 additional pieces of equipment: tripod, remote shutter release, 50 mm lens, and Photoshop. Why buy a tripod? Because when you're shooting in manual you'll need a longer shutter speed for some shots. If you're holding your camera the photo will come out blurry, if it's on a tripod it's less likely to be blurry. Tripods range in price from $30 to $200+. Why buy a remote shutter release? Well, you don't absolutely need one of these because you could use the 2 second timer on your camera, but I'm impatient. You want a remote shutter release because when you snap a photo using your finger you can vibrate the camera, causing the photo to come out blurry. You'll use your remote shutter release with your tripod. Remote shutter releases range in price from $2 to $100. Mine was $15. Why buy a 50 mm lens? Because it's a great lens for under $125, and it's the favorite lens of many photographers. Why invest in Photoshop? Because SOOC (straight out of camera) shots will only take you so far. Can't afford the $550+ price tag? Check out Photoshop Elements ($70) or Photoshop Lightroom ($120).

Are you a blogger? Will your camera primarily be used to take photographs for your blog? Do you make money off your blog and file taxes as a small business? Then write your camera and additional equipment off as a business expense.
Disclaimer: Unfortunately, I'm neither a CPA nor an insurance agent. Disappointing, right? If you have specific questions please consult your accountant or insurance agent.
I hope you found these tips to be helpful. As with purchasing anything, please read reviews and do your research before buying specific photography equipment. I can only speak for the items I've purchased for my specific DSLR cameras (Canon Rebel XT and Canon 7D). Best of luck with your DSLR!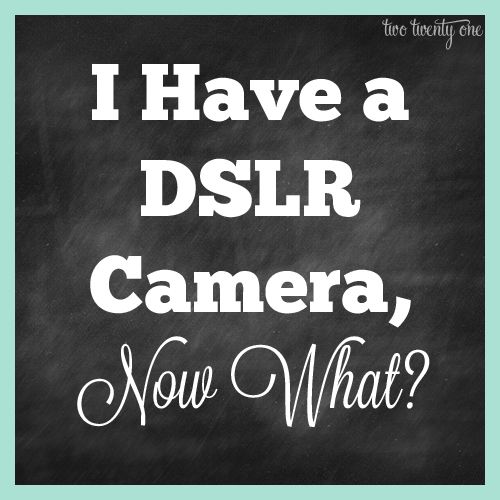 Were these tips helpful to you?
Do you have a tip you'd like to share?