One of my favorite gifts to give my preggo friends are DIY burp cloths. They're the perfect handmade gift– easy to make, fairly inexpensive, and great to have on hand for spit up. All of my friends rave about them.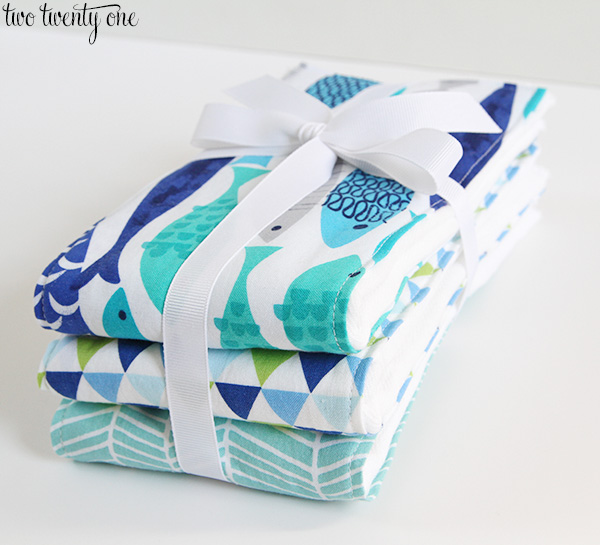 I did something very similar to this tutorial for the DIY burp cloths.
Here's what you'll need:
cloth diapers … these are the best
cotton fabric
sewing machine + thread
First, I wash and dry the diapers accordingly.
Then, I cut the fabric to fit the middle part of a cloth diaper. It comes out to about 19″ x 6″. I fold the fabric over along the edges and ironed down the flaps, using pins to secure the fabric to the middle of the diapers before stitching along the edges of the fabric to secure the fabric to the diapers.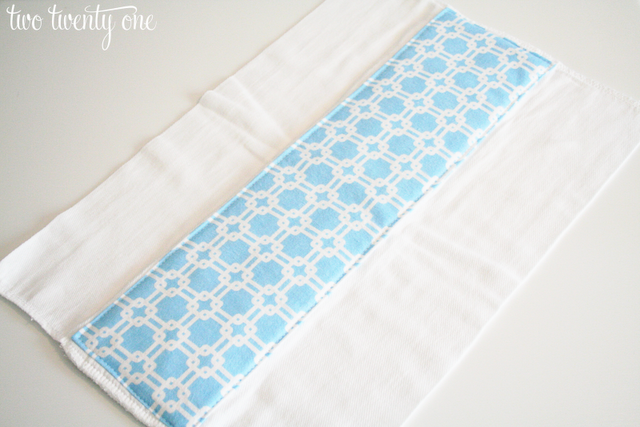 I always give them as a set of three, tying them together with ribbon.
And of course before Owen was born, I went a little nuts (as you can see in the photo of nursery dresser drawer below). My mom and I made a bunch. Having so many DIY burp cloths was nice because sometimes Owen would go through 4-5 a day when he was first born.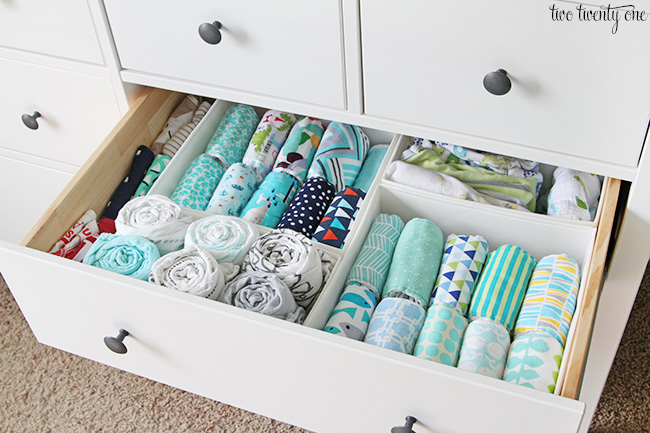 While we're on the topic of cute DIY burp cloths, want to know where I purchase the cute fabric for them?
Check out this post on where to buy modern fabric! I share where I find the best fabrics to use for DIY burp cloths.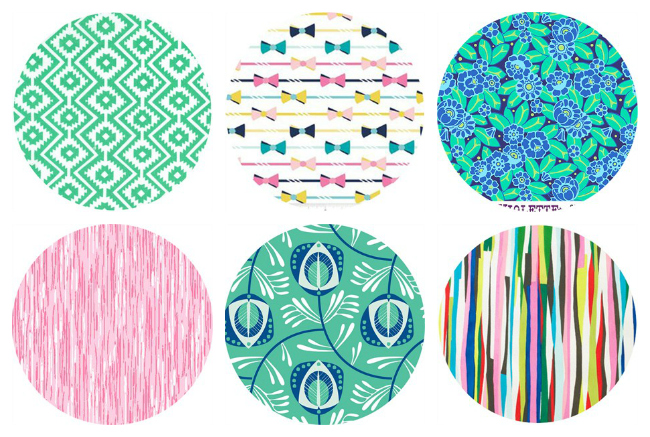 Be sure to check out my most popular baby-related posts below! There's tons of great stuff to pin to read later!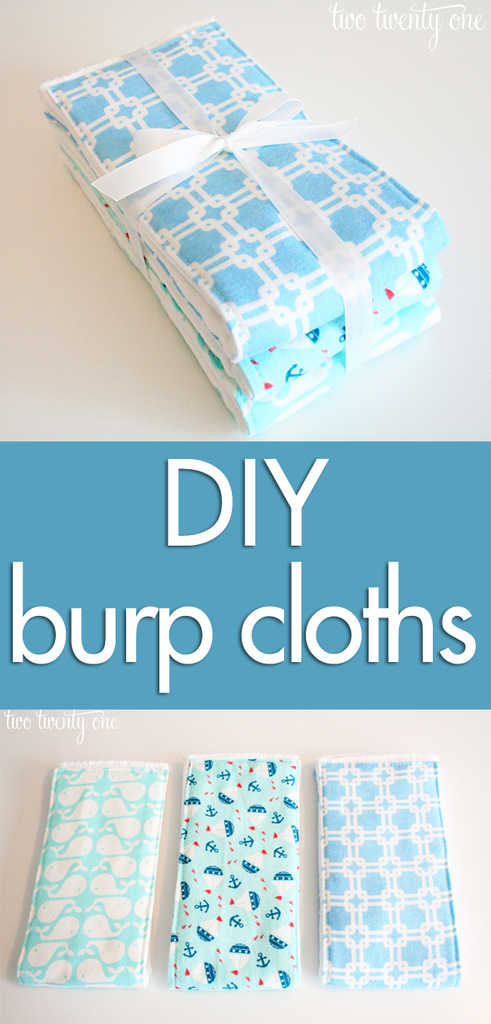 This post contains affiliate links.
Funds from affiliates help pay for web hosting, domain registration, email delivery, the occasional bottle of wine, and other fees to keep twotwentyone.net up and running. Thanks for your support! I appreciate it!