Baby Registry: Gear And Toys
I've already shared my baby registry recommendations for feeding, and nursery and sleep products. Today I'm sharing general baby gear and a few toy suggestions.
Remember, everyone's situation and needs are different. So take away what you'd like from my suggestions, and do your research. These are just products that I would put on my baby registry again.

1. wrap carrier
When it comes to wearing a newborn, I like wraps like the Boba or Solly Baby. I wore Owen in my wrap until he was a couple months old and big enough to fit comfortably in my soft structured carrier. Before wearing your baby, I insist that you, and whoever plans to babywear your kiddo, read up on the basic safety of babywearing. I've been that mom who's stopped a few babywearing moms and caregivers to educate them on the best practices (i.e. not forward-facing a baby until he has head control). Babywearing International is a great resource with an easy-to-navigate site and detailed photos, videos, and diagrams.
2. car seat clips
I LOVED these handy clips when Owen was in his infant car seat. They hold the buckles open while you place your baby into their car seat. Plus, they help prevent twisted and tangled straps. It's not a must have product, but they're very helpful to have, especially when trying to get a sleeping infant in and out of his car seat.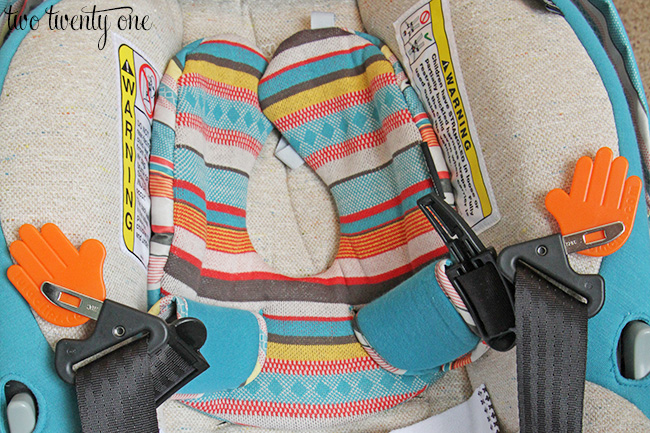 3. car seat
If you want to leave the hospital with your kid, you're going to need a car seat. Some people ask me if they should just get a convertible car seat, which stays in a car, and skip the infant car seat, which can be be detached from the base, and my answer is always no. Infant car seats are nice because you can carry them with you. So if your baby falls asleep in the car, you can remove the infant car seat from the base and carry him into the store, restaurant, house, etc. without risking waking him up by getting him out a convertible car seat. We had this car seat, but almost everyone I know uses this car seat. Both are great. However, our infant car seat maxed out at a smaller weight and height.
In case you're wondering, this is my favorite convertible car seat. Great safety ratings, high weight and height limits, low sides (easy to get kid in and out when rear-facing). This is another favorite convertible car seat, but I don't like how the sides are rather higher. It's harder to lug a 30 pound toddler into that car seat.
Most hospitals have a child passenger safety technician (CPST) who can show you how to properly secure your baby in their seat, and our CPST (who was a nurse at our hospital) even went out to our car to make sure the base was properly installed. So please ask about this as soon as possible so they can accomodate you before you get discharged. (Don't wait until the morning of the day you're going to be discharged.)
I'm also going to add that people tend to get offended when someone tries point out something they're doing incorrectly when it comes to car seats (or baby safety in general). 7 out of 10 children are improperly restrained, so please try not to be defensive, these people are almost always coming from a good place. I've spoken up a few times because I wouldn't be able to live with myself if someone I knew lost their child in a car accident, and I knew that child wasn't being properly restrained.
You're putting the newest love of your life (I know that's corny, but it's true) in a potential metal death trap so PLEASE read up on the proper use of car seats. No one is going to voluntarily educate you. (And I've found that some pediatricians are misinformed about car seat safety.) You have to research on your own. Read your car seat manual, and your car manual as it pertains to car seats. The Carseat Lady is a great resource and so is Carseats for the Littles. Take some time to check them out and educate yourself.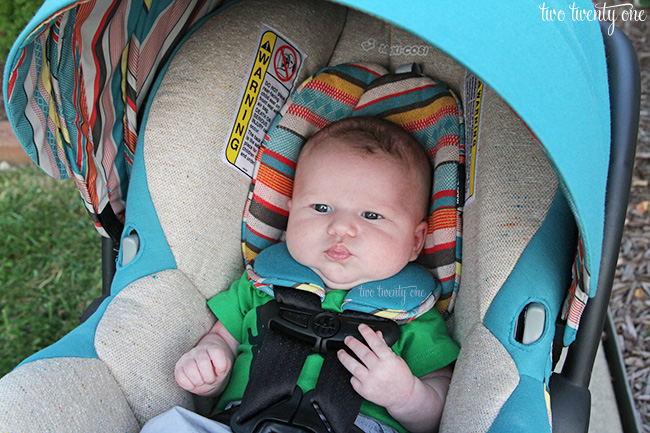 4. extra car seat base
If you have more than one car in your family and baby will be traveling in both cars, I suggest registering for an extra infant car seat base. Brad and I each had bases in our cars. This just makes things easier.
5. diaper bag
I used this shoulder diaper bag for the first 15 months of Owen's life. Then he became a toddler who liked to run, and I realized that it would be nice to be able to have two free arms, so I asked for this backpack diaper bag for Christmas. I highly recommend getting a backpack diaper bag or a regular backpack from the beginning. My diaper bag came with a shoulder strap and backpack straps so I can convert if I want. You can read about how I organized our infant diaper bag here and how I organize our toddler diaper bag here.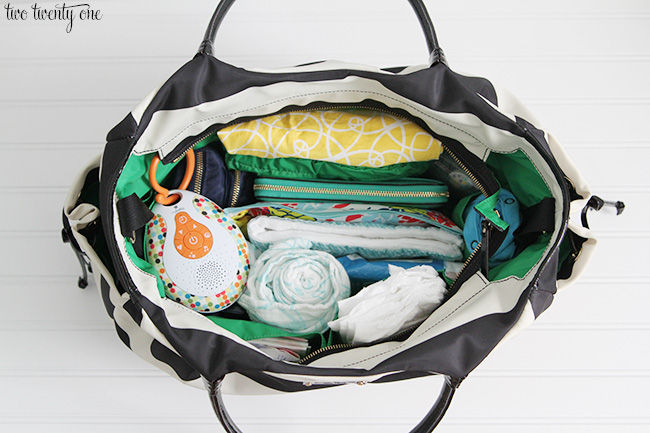 6. car sun shades
These are nice for blocking sunlight in the car if your windows aren't super tinted.
7. stroller
Strollers deserve a blog post on their own because there are so many types of strollers. My biggest piece of advice is to research, research, research, and then test them out either in stores or ask to see your friends'. In hindsight, I kind of wish I had gotten a stroller that could convert to a double stroller, like this stroller. It's something to think about if you plan to have your kids less than 5 years apart. You can read more about the stroller we have here. I will add that I like these caddy/taxi stroller frames that you click your infant car seat into (see photo below). We used one when Owen was in his infant car seat and it was very handy, especially in tight places like restaurants.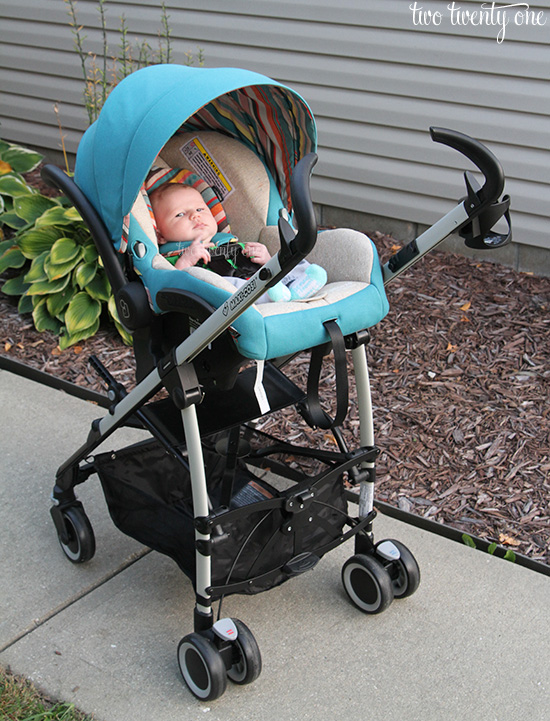 8. swing
You don't have to get a swing, but they're nice to have. Owen loved his bouncer. If you go with this specific bouncer, I highly recommend registering for the newborn insert.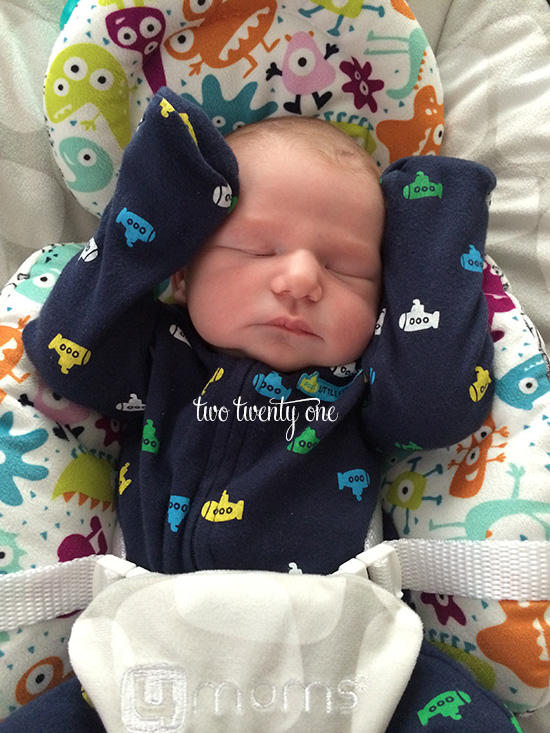 9. hook
I always keep one of these hooks in the diaper bag. My favorite use for it is to hang the diaper bag on shopping carts. I've also used it to carry bags on our stroller.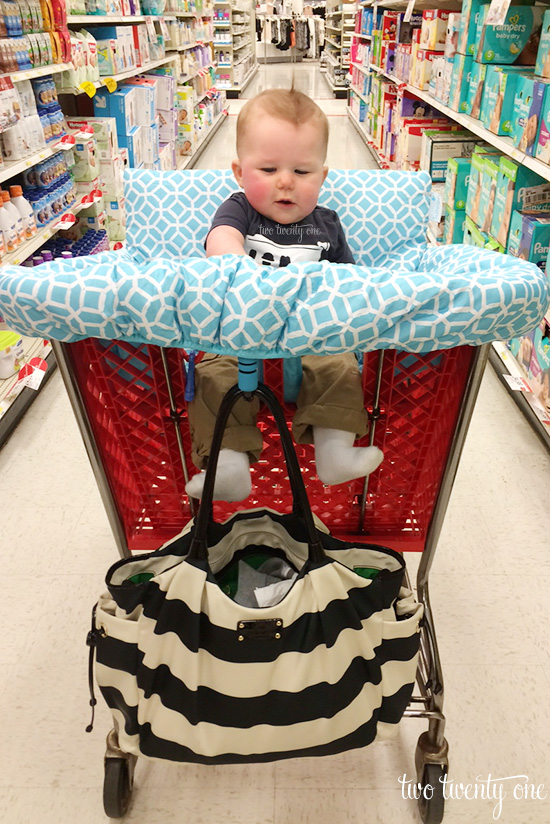 10. shopping cart cover
You don't need a shopping cart cover, but I like them. They're nice to have when it's rained and all the available shopping carts are wet. They're also nice if you have a have heavy mouther, and you don't want them licking every inch of the probably-never-cleaned shopping cart. I invested in this shopping cart cover (pictured above) because it came with a removable insert, which props up younger babies securely.
11. soft structured carrier
Soft structured carriers are great for when your baby is a little bigger. You can purchase an infant insert with most, but Owen never liked being placed in the infant insert. I recommend ergonomic carriers like Lillebaby, Tula, and Ergo because they properly support a baby's hips. (You can read more about preventing hip dysplasia here.) We have a Lillebaby AirFlow and both of us love it. I went with this specific carrier for a list of reasons: the six carrying positions, lumbar support, sleeping support and hood (you can buckle a flap to support a sleeping baby/toddler's head), zippered pocket for storage, breathable material, and the padded straps. The Lillebaby All Seasons is also a good option. When it comes to carriers, I suggest trying them out before registering or buying. You can usually find a babywearing group in your community that has a lending library and monthly meetings. Most of these groups can be found on Facebook. Or you can ask your friends or family members if you can try out theirs. Once you get your carrier, there are Facebook groups dedicated to those carrier brands so you can ask specific questions about your carrier.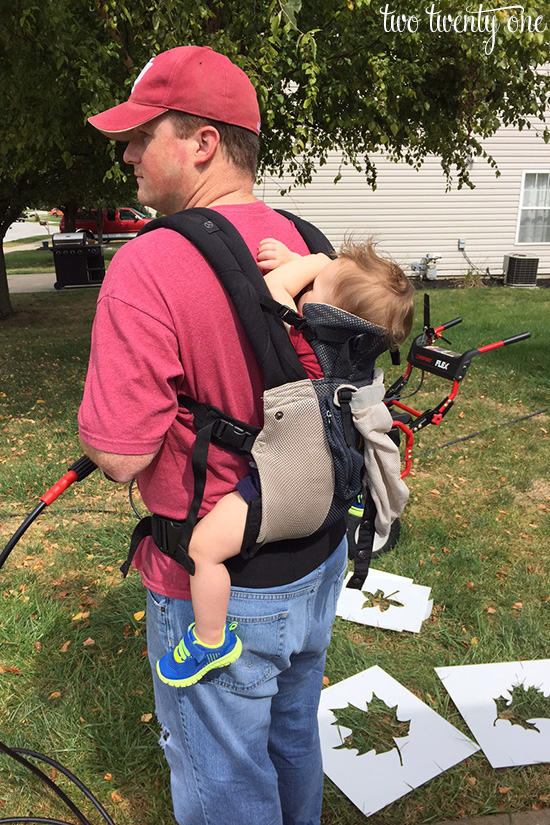 12. play gym
I registered for this play gym because I liked how it could grow with Owen. He still breaks out the piano once in a while.
13. head rest
Since babies are supposed to sleep on their backs, more and more kiddos are getting flat spots on back of their heads. To help combat this, I would put the noggin nest under Owen (with a DIY burp cloth in case of spit up) when he would play on his play gym.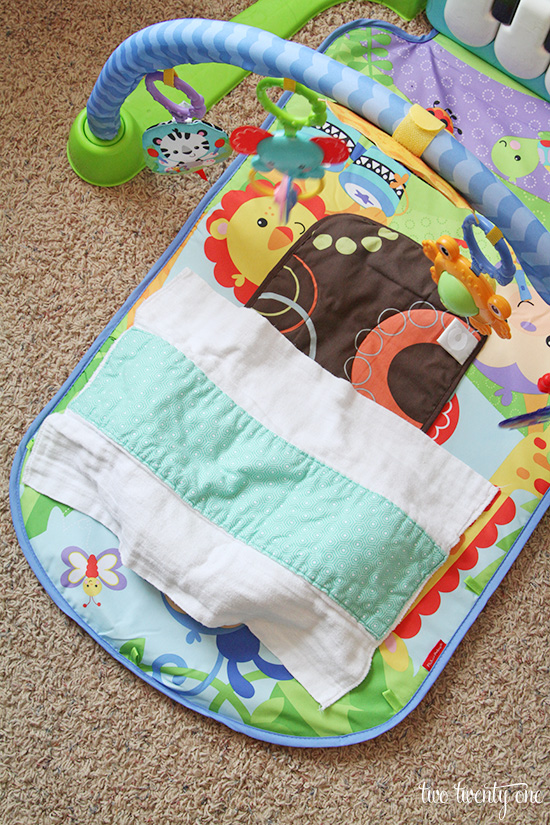 14 – 16. toys
Newborns and infants don't need a ton of toys– they'd rather interact with their parents. The toy cellphone, music toy, and shaker were Owen's favorite toys. I always kept one in the diaper bag in case he got fussy and needed something to distract while we were out and about. They also came in handy in the car. Owen will still pick up the phone and music toy and play them. If you'd like more toy ideas for infants and young toddlers, see this toy post I put together. More than half of the toys I mention are under $25.
You can check out the other baby registry posts here:
If you'd like to quickly add things to your Amazon baby registry, I've created a baby registry with everything from the series. You can see the registry HERE.
Moms, do you have any other gear or toy suggestions?
Check out my other popular baby posts!
This post contains affiliate links.
Funds from affiliates help pay for web hosting, domain registration, email delivery, the occasional bottle of wine, and other fees to keep twotwentyone.net up and running. Thanks for your support! I appreciate it!