Do you remember what diaper bags used to look like? I'm talking circa 1980-90. The ones I remember were always so bulky and pastel in color. They weren't very attractive and screamed "THIS IS A DIAPER BAG!" Thank goodness diaper bags have become more fashionable.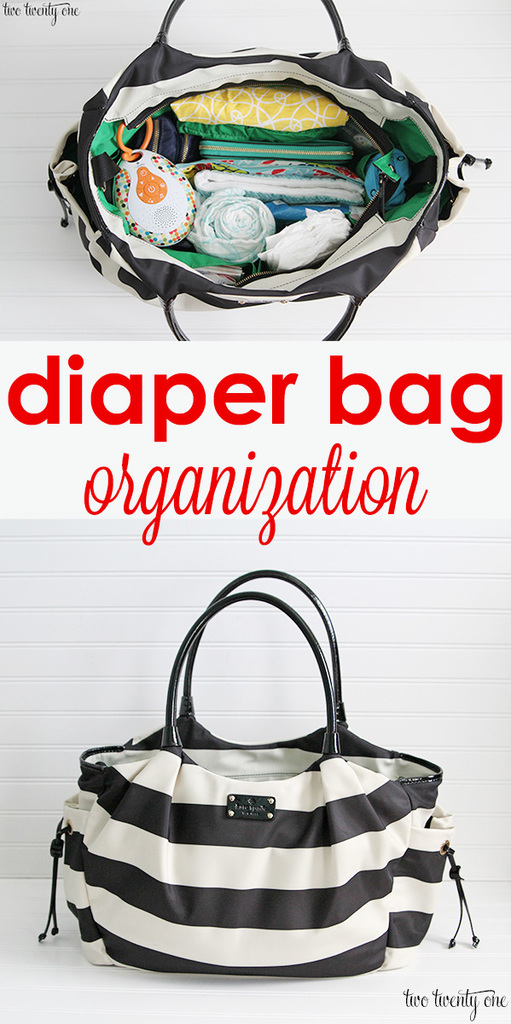 I purchased this Kate Spade Stevie diaper bag (similar one found here and here) during one of their awesome surprise sales earlier this year with some of my birthday money. And I love it. Oh, and please don't assume that I spent $300-400 for this bag. I'm not completely nuts. I looked it up, and I purchased it for $164.78 (that includes tax + shipping), which is a steal. Seriously, sign up for Kate Spade emails and follow them on Facebook to get the skinny on their surprise sales.
Okay, back to diaper bag organization. In total, this particular diaper bag has five inner compartments and two outer compartments. It comes with a matching changing mat and it has its own compartment (under the yellow fabric in the photo below). In the other inner compartments, I keep a diaper bag dispenser, an outfit change (one piece), diapers, and disposable diaper mats.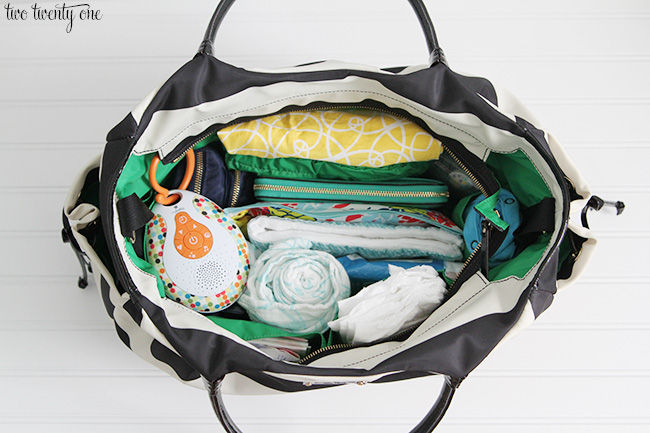 Here's all the baby stuff I can fit in the bag.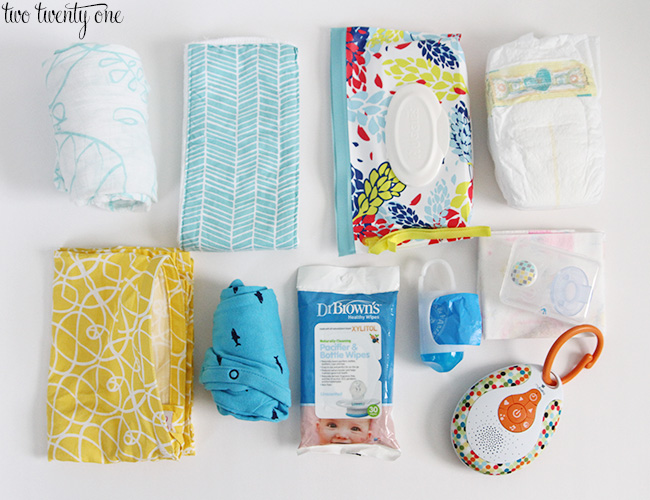 And here's all the adult stuff I carry in the bag.
• cosmetic bag (see what I keep in it here)
• keys
• phone
• wallet (found here)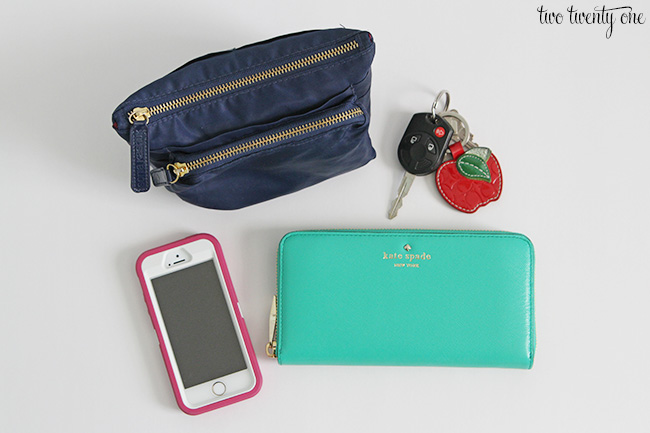 I love using the cosmetic bag for all my little things. When I run errands without Owen, I can quickly grab my wallet and cosmetic bag out of the diaper bag and throw it in my purse. And vice versa when I take Owen out and need the diaper bag. I keep my keys and phone in the outer side pockets of the diaper bag since it's a lot easier to access them on the ends of the bag.
Since it's Halloween, I'm compelled to share a couple photos of Owen dressed up in his costume.
My mom helped me craft this minion costume last weekend because I'm mildly obsessed with minions. So dressing my own child in minion costume makes my heart want to explode from the cuteness.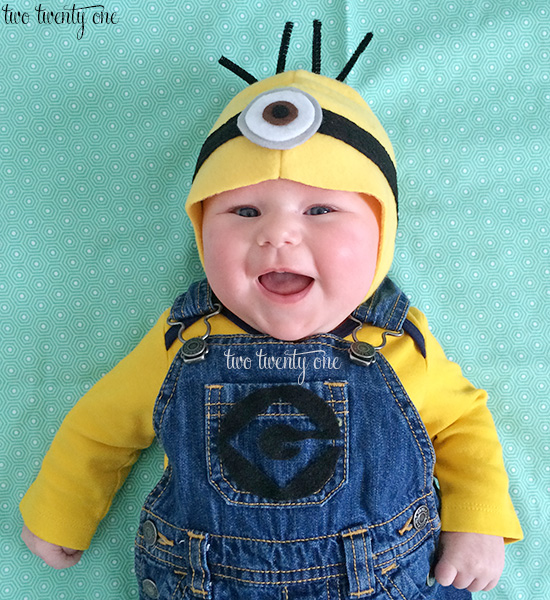 I'm not planning on posting a tutorial for this one like I did with his short stack pancake costume. Mostly because my mom and I winged the hat so there's no set pattern to share. I cut everything else out of felt (goggles and "G" on the overalls). And I used pipe cleaners for the hair. Owen already had the overalls, and I bought the yellow long sleeved onesie. My mom put a few stitches on the overalls to attach the "G" so I can clip the stitches after Halloween and the overalls can go back to normal overalls.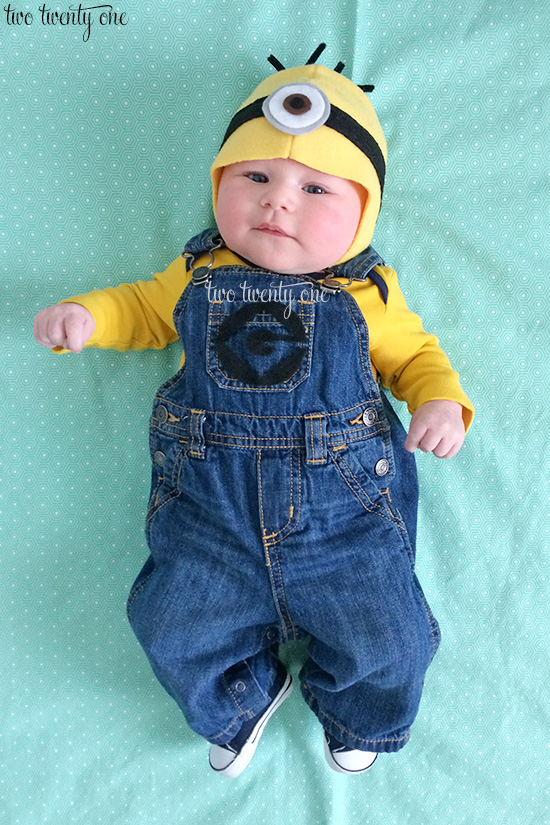 Check out my most popular baby-related posts below!
This post contains affiliate links and cute baby photos.