Today I'm sharing 12 baby organization tips to make life a little easier.
And be sure to follow along on Instagram (@twotwentyone) for more tips!
Need extra storage space? Utilize the area under your crib. You can use baskets to store items and slide the baskets under the crib. If you don't like the look of baskets or you want to store larger items you don't need to access all the time, use a crib skirt to hide everything under the crib.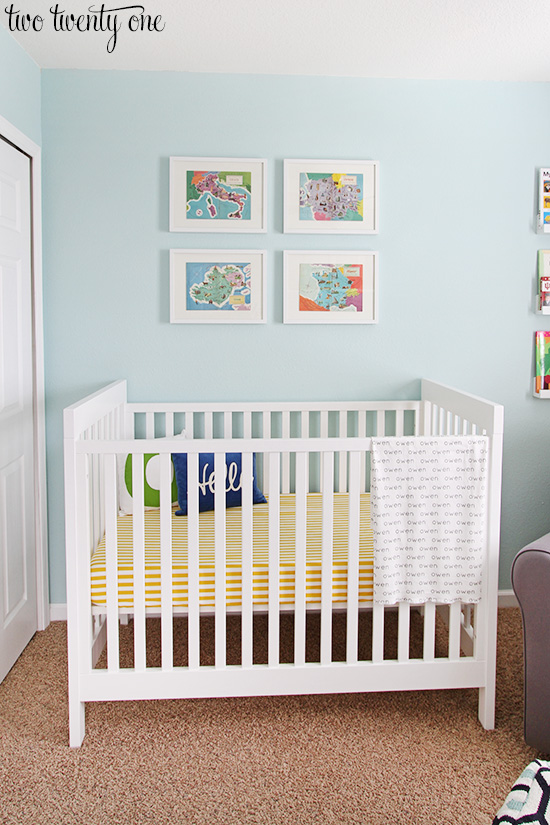 Use a dresser as a changing table. Buying a lone changing table just doesn't make sense to me. You might as well make your furniture serve double duty.
I love our IKEA Hemnes dresser in white stain. You can't beat the $229 price tag. It fits perfectly in Owen's small, 11′ by 10′ nursery along with his glider, crib, and ottoman. If you're super tight on space, IKEA makes a smaller three drawer version. You could use the top drawer for diaper changing items and the other two drawers to store other baby things.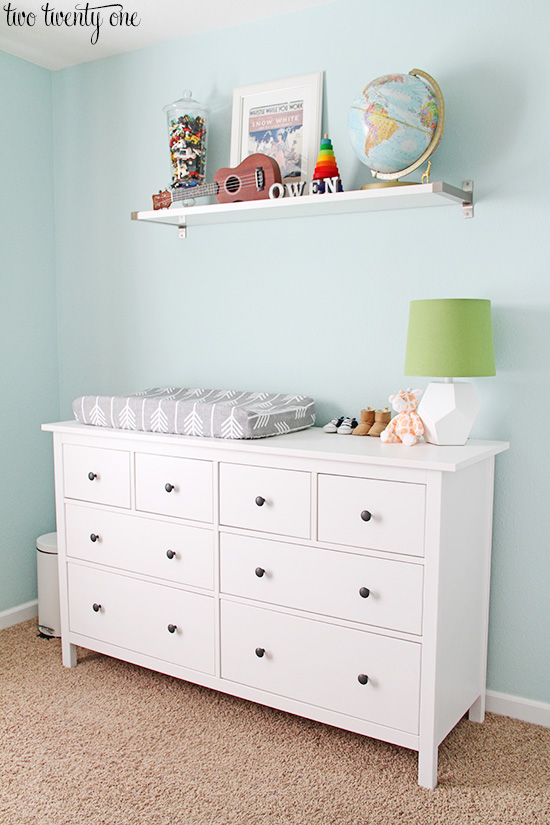 Invest in drawer organizers. I love IKEA Skubb drawer organizers for keeping all those smaller baby items nice and neat in drawers. They're super versatile and inexpensive (6 organizers for $8).
Want to learn more about how I organize Owen's dresser? See here.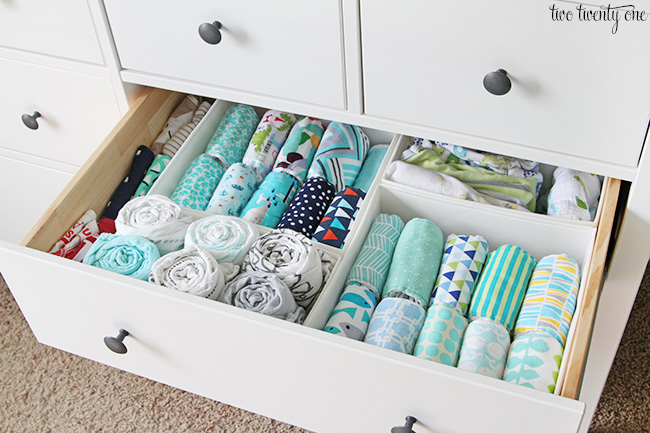 Put an inexpensive shelving unit inside the nursery closet. This provides additional storage for books and toys.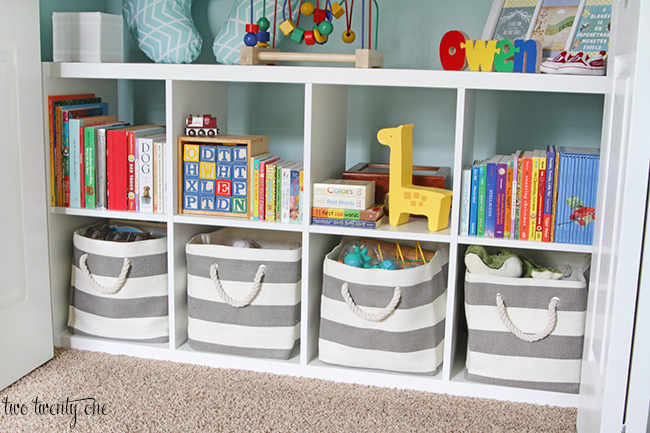 Removable storage bins are your friend. These are handy for getting toys out and then quickly cleaning up and putting toys away.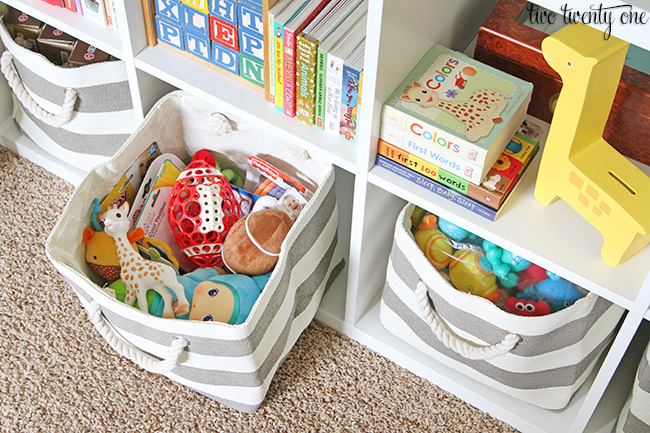 Organize items on the top shelf of the closet in bins. Items are hidden away and easy get them down.
Want to learn more about how I organize Owen's closet? See here.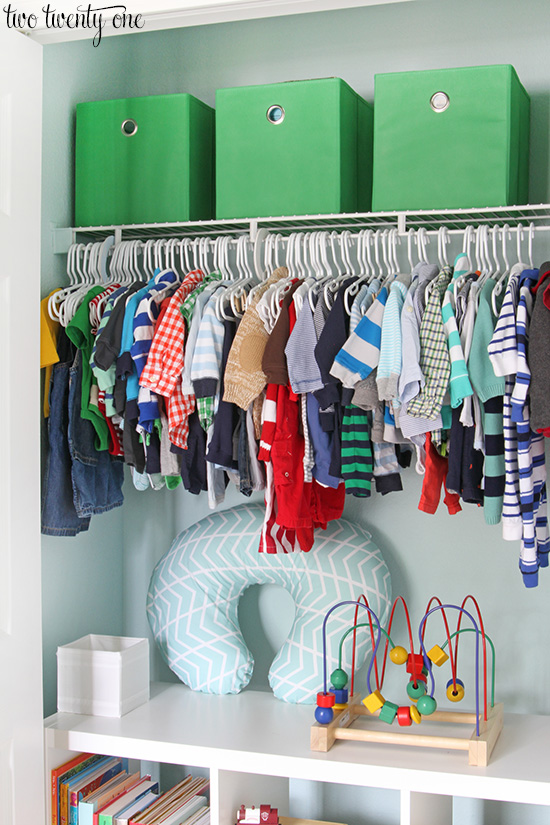 Instead of buying separate pants hangers, use clothespins to hang baby pants on regular baby hangers.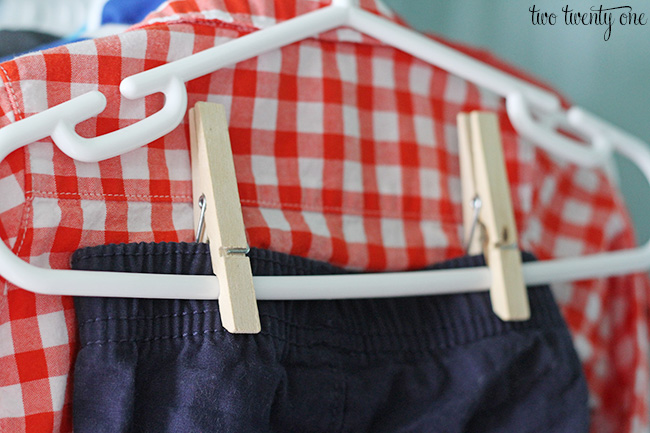 Use baby clothes dividers to organize all those baby clothes. You can make your own like I did, or buy them.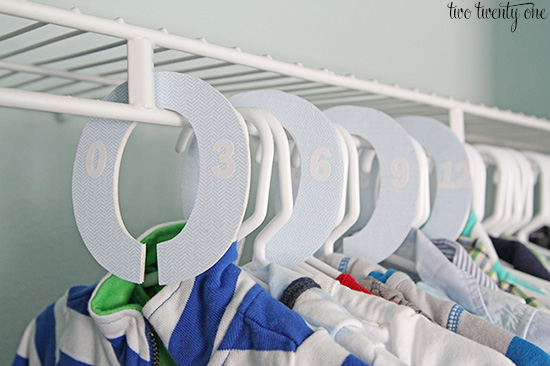 Baskets are your friends. Use them to store toys around the house.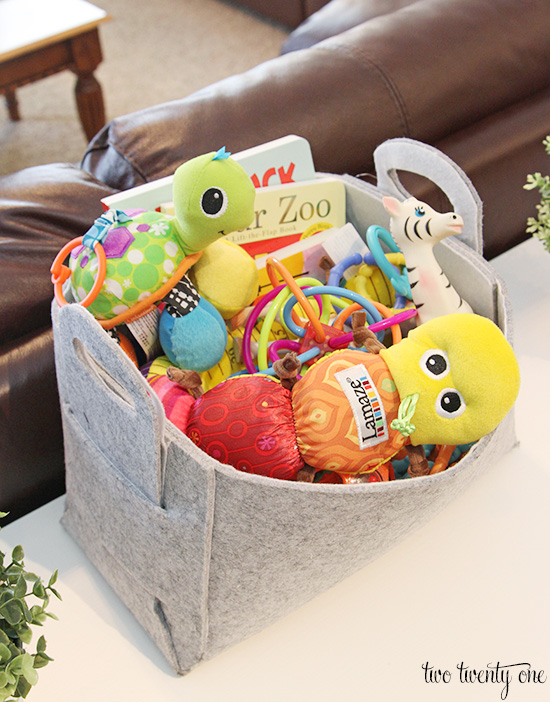 Keep a stocked baby basket in your common area.
If you live in a multi-level home, set up a diaper changing station or keep a changing pad, diapers, and wipes on each floor of your home.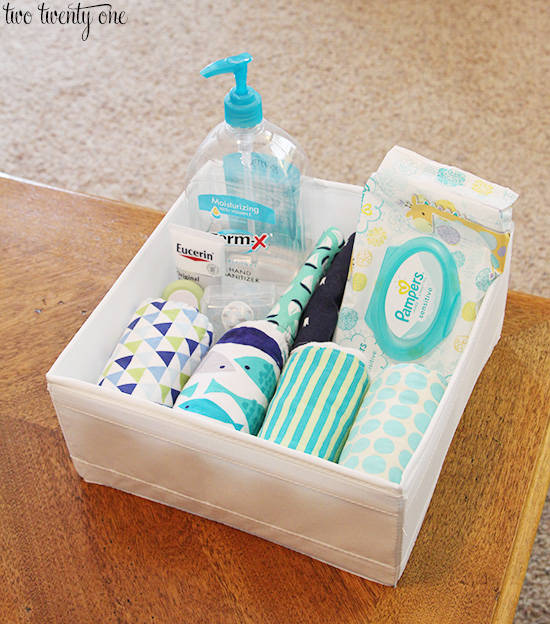 If you have the space in your garage or basement, invest in a shelving unit to store extra diapers (and other random things). Be careful with storing wipes in the garage though, they will freeze in low temps. I store Owen's diaper wipes in his nursery closet.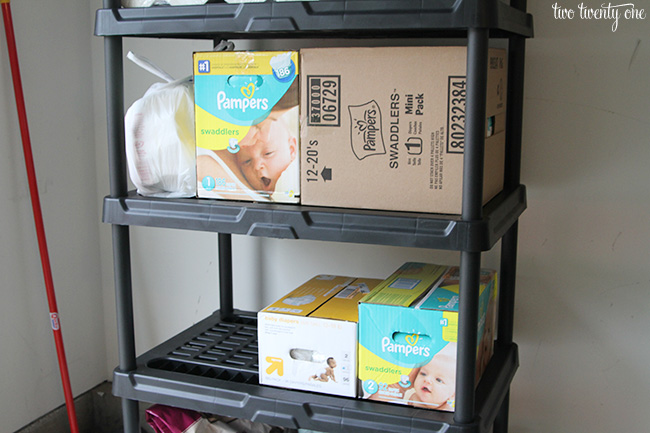 Invest in a good diaper bag with compartments and plenty of space. Use smaller bags to corral smaller items inside the diaper bag.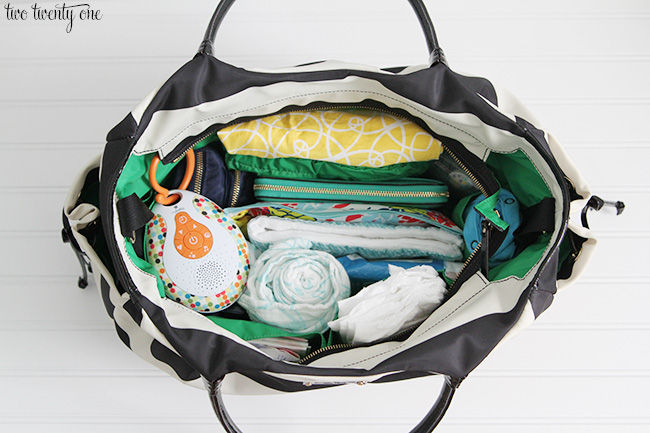 Want to know where I got specific things? See this post.
PLEASE anchor your furniture and electronics! A child dies every two weeks as a result of a tip-over incident. I strongly encourage you to read my blog post on how to anchor furniture and electronics HERE. Let's keep our babies alive and well.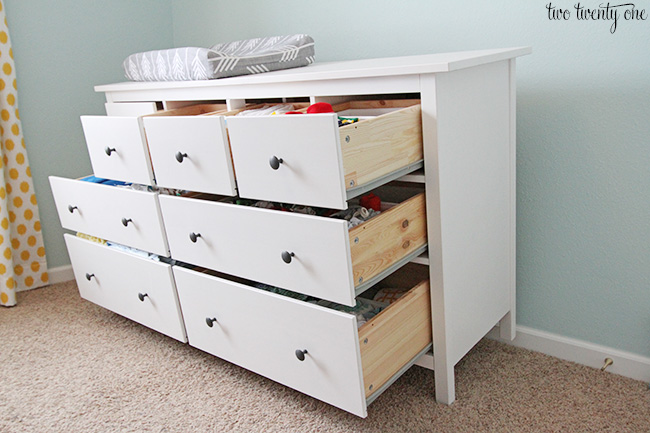 I recreated my baby registry HERE if you'd like to check it out!
Check out my most popular baby-related posts below!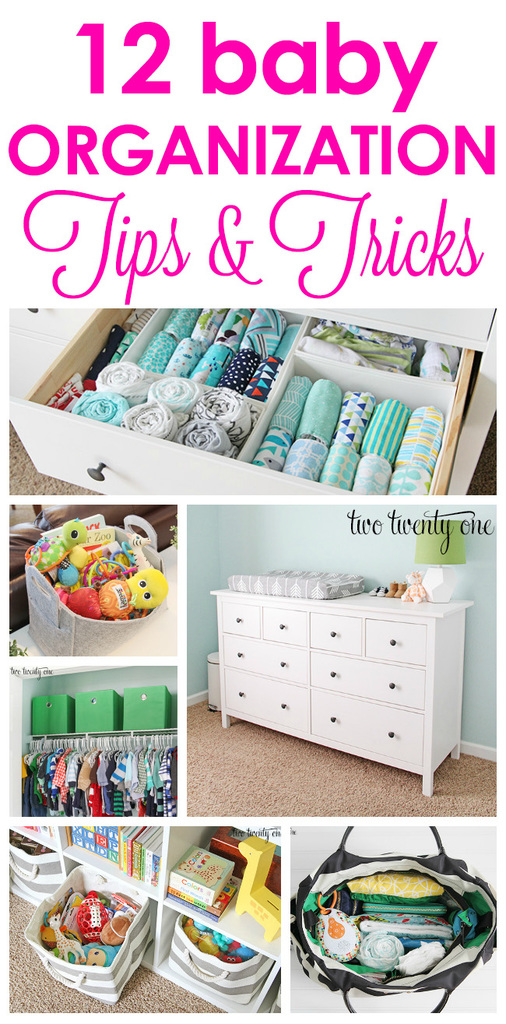 This post contains affiliate links.
Funds from affiliates help pay for web hosting, domain registration, email delivery, the occasional bottle of wine, and other fees to keep twotwentyone.net up and running. Thanks for your support! I appreciate it!