Baby Registry: Nursery And Sleep Products
The other day I shared my feeding product recommendations for a baby registry, and today I'm delving into nursery and sleep products.
Like I said before, everyone's situation and needs are different. And every baby is different. So take away what you'd like from my suggestions, and do your research. These are just my favorite products that I would put on my baby registry again.


1. Rock 'n Play
We used the Rock 'n Play with Owen, but all Rock 'n Plays were recalled in April, 2019.
2. swaddles
You can swaddle a baby in a thin baby blanket like these, or you can try out swaddles. There's tons of brands and designs out there, but we loved these. Why swaddle your newborn? If you think about it, babies are in a warm, cozy, (albeit, loud) place for 9 months– aka your womb. So when they bust out of there things can be a bit overwhelming. Swaddling gives them a sense of warmth and security. Plus, it helps keep baby from being disturbed by his Moro reflex, also called the startle reflex, which occurs up until about 4-5 months of age. Remember, always place your baby on their back to sleep, especially when being swaddled, and to ditch the swaddle or swaddle with their arms out once baby is about to begin rolling over.
3. movement monitor
This tiny piece of equipment gave me SO MUCH peace of mind, and I recommend it to every expectant momma. I had originally registered for this movement monitor system for his crib, but Owen slept in his Rock 'n Play next to my side of the bed from the beginning so we couldn't use it. I found myself waking numerous times throughout the night to put my hand on Owen's chest to make sure he was still breathing. A few weeks after Owen was born, another blogger posted about how her infant daughter nearly died from a SIDS episode. Her experience, which she details here, shook me to my core and left me in tears. I knew I had to do something to give myself peace of mind and to know that I did everything I could in case something like that happened to Owen. Around the same time, a friend of mine told me about this clip-on movement monitor, which I could put on Owen's diaper when he slept in the Rock 'n Play. It also made sense to buy it because we could take it with us when we traveled and stayed with our parents. Seriously, you guys, this is the best $100 I ever spent. I will also add that you should take a CPR class or at least read up on and practice infant CPR (not on your baby, obviously, but on a doll or stuffed animal). I saved this website to the main screen of my phone, so should I have to resuscitate Owen and I couldn't recall something, I could easily pull it up while calling 911. You can never be too prepared.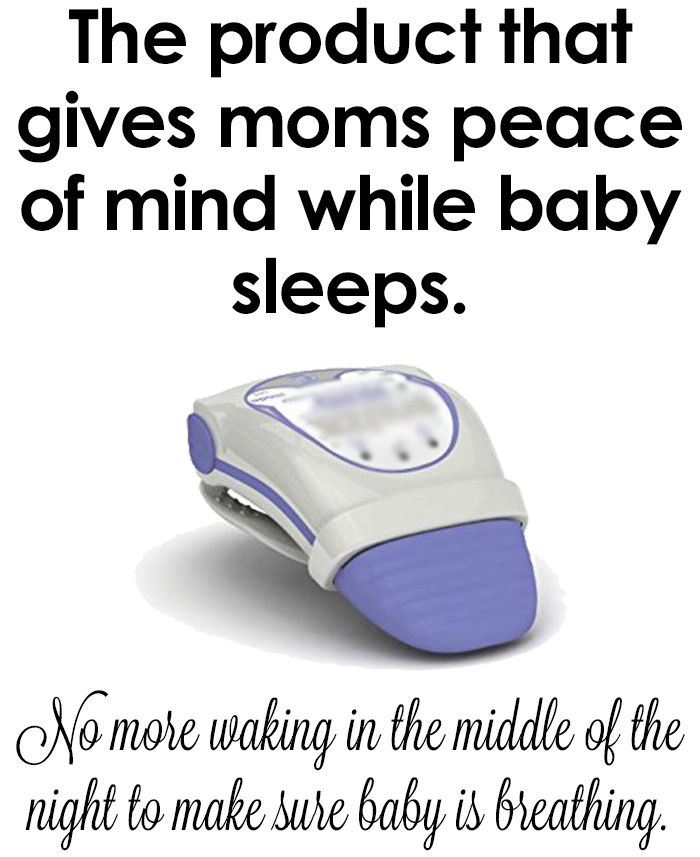 4. crib
This is kind of a no-brainer. Every baby needs a place to sleep, and a crib is pretty much the safest place for them to sleep on their own. There are a couple things to consider when buying a crib. Do you want it to grow with your child? Some cribs are 4-in-1, meaning they can transform into a crib, toddler bed, daybed, and full-size bed. Is size a factor? If so, they make mini cribs. Just remember, don't put anything else in the crib with your baby (no pillows, stuffed animals, etc.). And use a breathable mesh crib bumper. In case you're wondering, this is the crib we got for Owen's nursery.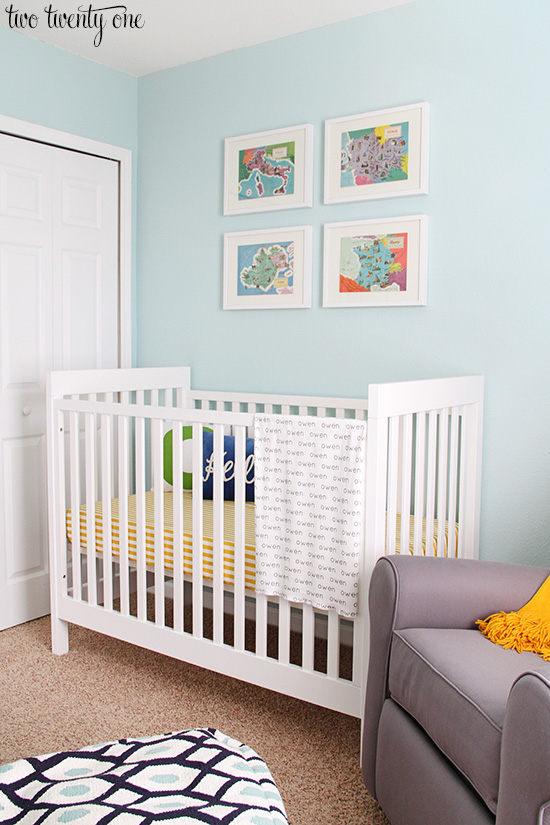 5. crib mattress & mattress topper
If you get a crib, you're going to need a mattress. You can do your own research, but we went with this crib mattress because it's made with high density foam and GREENGUARD gold certified. I've been very happy with it and have no complaints. It's also a good idea to let your mattress off-gas (air out) for a while after getting it. I will add that at 11 months, Owen had a hard time adjusting to his crib because the mattress was quite firm. After doing some research, we invested in this breathable foam crib mattress topper. It worked like a charm, and Owen slept like a baby from then on.
6. hamper
A hamper is good to have because you have to put your baby's dirty clothes somewhere. I mean, a trash bag would suffice, but a hamper is a smidge more classy.
7. waterproof crib mattress covers
These are a must because bodily fluids go hand in hand with babies and toddlers. I usually layer a mattress cover, sheet, mattress cover, sheet in case we have to change the bedding in the middle of the night, allowing the process move along faster. I suggest getting at least 3-4 waterproof mattress covers. We have three, but after a night like last night (Owen has nasty stomach bug and got sick in his crib a couple times), I wish we had five.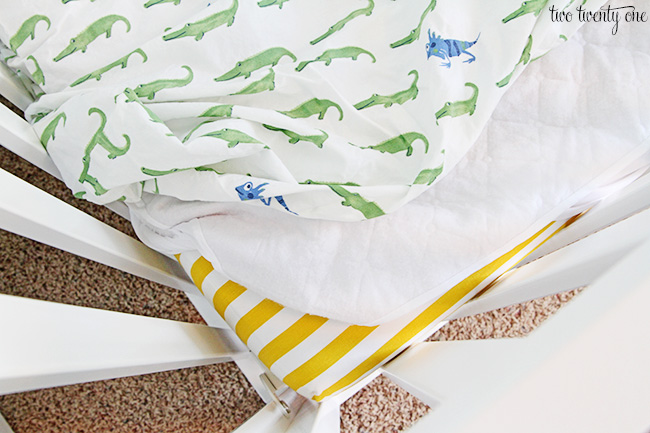 8. mesh laundry bags
I LOVE mesh laundry bags because there's so many uses for them. They're great at keeping socks of all sizes from disappearing. I also used them for Owen's bibs with Velcro. If I didn't put the bibs in a mesh bag, the Velcro would stick to other items in the wash, resulting in thread pulls. I've also used mesh laundry bags here. Oh, and they're also great for washing bras.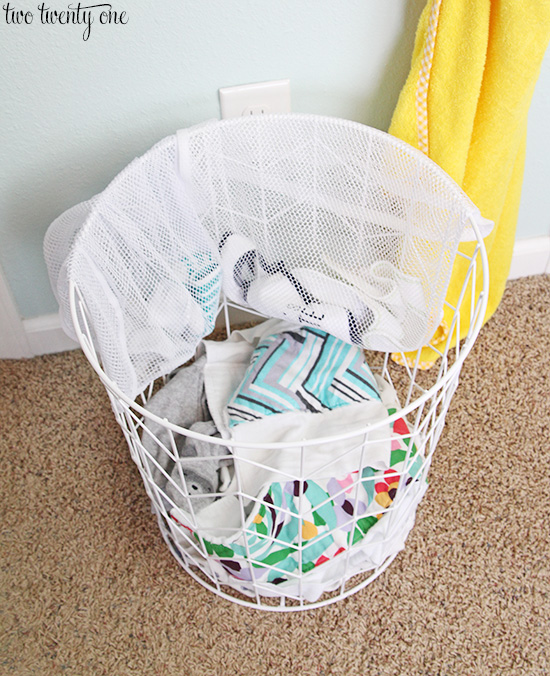 9. crib sheets
Again, crib sheets are a no brainer. I think 2-3 crib sheets is a good amount to have. Don't be afraid to register or buy an inexpensive one that you won't really care about. You can use that one when your kiddo is sick and you won't be heartbroken if it gets stained.
10. sound machine
Did you know that the noise level in the womb is a smidge less loud than a lawn mower? Yeah, around 90 decibels. So when babies are born into their new, often quiet ("Shhhh, the baby is sleeping") world they're like, "WTH, man? Turn up the volume." This is why a lot of babies love white noise. It reminds them of their former, loud confines. Owen still sleeps with a sound machine. He's gotten to the point where he turns it on himself before we put him to bed. White noise is also nice to have because then you don't have to worry if you're talking or watching TV too loudly if you're in the next room.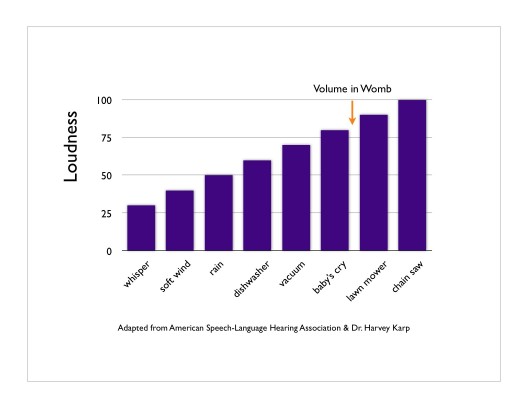 11. humidifier
A humidifier is a nursery must. The moist air they produce can loosen mucus, allowing babies to breathe better when they're congested. We only use distilled water in our humidifier. I get annoyed when people complain about their humidifier getting bacterial and algae build-up. If said people would read their owner's manual, they would see that manufacturer specifies that the humidifier requires regular cleaning. I disinfect Owen's humidifier by soaking it in a bleach solution, and then thoroughly rinsing it. I tried vinegar, and it didn't do anything. You can also buy a liquid humidifier cleaning solution for less than $5.
 12. baby blankets
I LOVE these rayon blankets. They're so much silkier than muslin and they get softer with each wash. Owen still sleeps with one. And while they're thin, they hold baby's heat really well. Just be careful because the thread in the material can pull easily if caught on something like Velcro. And you don't need to register for 50 baby blankets. 3-6 of these types of blankets will suffice.
13. drawer organizers
You didn't think I'd forget to include one of my all-time favorite organization products, did you? Baby clothes and other items are pretty small, and these organizers give everything a tidy home. See how I organized Owen's nursery dresser HERE— it's one of my most popular posts. You can buy the organizers at IKEA or here.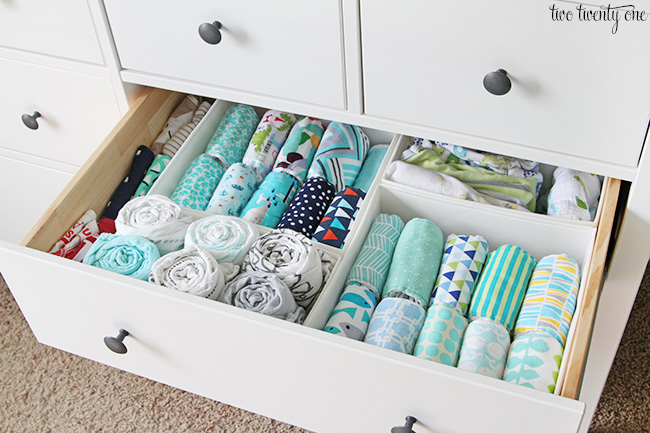 14. glider recliner
I'm a big fan of our glider recliner. Mostly because after my c-section I couldn't lay flat for about a week so I slept in the recliner. Well, I could lay flat, it was getting up quickly to soothe a crying baby or go to the bathroom at 3AM that was the hard (and painful) part. So the recliner was a lifesaver. I don't think a glider is absolutely necessary. You can always nurse or bottle-feed your baby while sitting or laying on the couch, chair, bed, floor, bean bag…
15. baby monitor
While a video baby monitor isn't absolutely necessary, I like the peace of mind that I can peek in on Owen. Our video baby monitor cost less than $100, and has worked perfectly. Two thumbs up.
16. dresser
The three main pieces of furniture in Owen's small, 10×12 foot nursery are his crib, glider recliner, and dresser. Personally, I think changing tables are a waste of money and take up valuable space. We use Owen's dresser as his changing table, and it has worked out perfectly for us. In case you're wondering, our changing pad attaches to the back of the dresser with a strap and a screw. You can see how we arrange everything in Owen's $230 IKEA dresser HERE.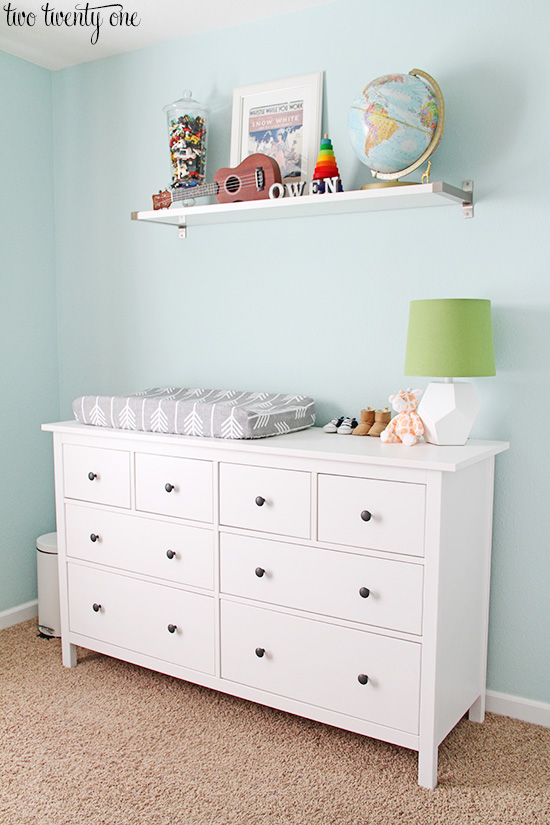 Alright, that concludes nursery and sleep products to add to a baby registry.
You can check out the other baby registry posts here:
If you'd like to quickly add things to your Amazon baby registry, I've created a baby registry with everything from the series. You can see the registry HERE.
Moms, what was one of your favorite products?