Yes. I have a laundry binder. Some people may call it excessive organization but I beg to differ. Why? Well, to begin, i
t took me less than 30 minutes to create my laundry binder. And it has saved me time in the long run. Before the binder I would have to get on my laptop and Google how to remove a wine stain. Now I crack open the binder, and it's right there. Well, actually, I've spilled wine on so many things I've 
committed
 red wine removal to memory. No, I don't have a drinking problem. Thanks for asking though.
Here's what I keep in the binder: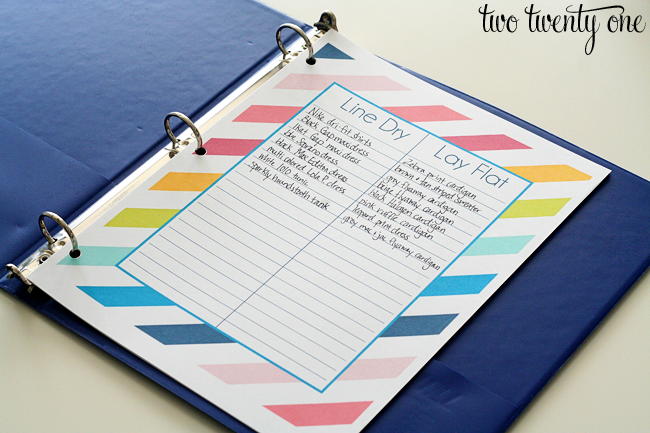 laundry symbol decoder 
Seriously, where do they teach laundry hieroglyphics decoding?
(found here)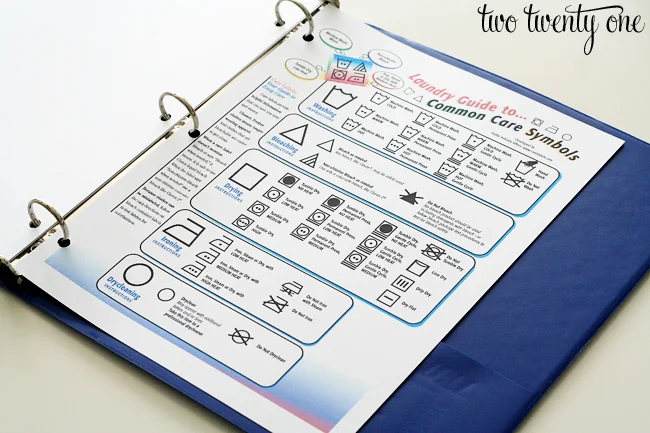 It's pretty darn basic. If you wanted to be an overachiever you could add literature on how to wash specific items of clothing. I didn't go that far because I basically wash all of my clothes on delicate in cold water. However, my husband could use some tips seeing as though he once washed our old red towels with our new white towels because he thought  towels go with towels (obviously). Face palm. The man has a masters degree, and it's clearly not in home economics.
I keep the laundry binder on the shelf above our washer and dryer so it's easily accessible. I encourage you to make a laundry binder. And hey, it will take you less time to make one since I gathered the contents for you. You're welcome.
Do you have a laundry binder?
Do you think you'll make a laundry binder?
Do you speak laundry code?