I've been wanting to make a burlap table runner with pretty white ruffles for a while now. Thinking it would be perfect spring, I jumped on the blogland burlap bus and got to work.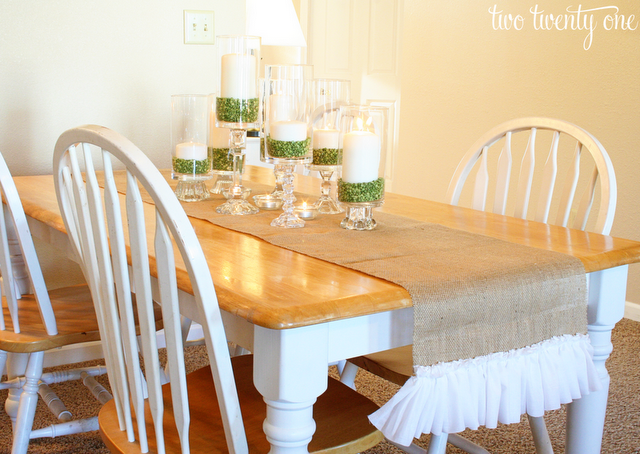 This was a crazy easy project. Pretty cheap too– about $10.
I started by cutting the burlap. I wanted it to hang over the edge of our dining room table so I cut it to size. Speaking of cutting burlap, do you know the trick to cutting burlap? No? Well you're in luck because I paid attention when the JoAnn Fabric lady cut mine, and I learned the trick. Here's how to cut burlap.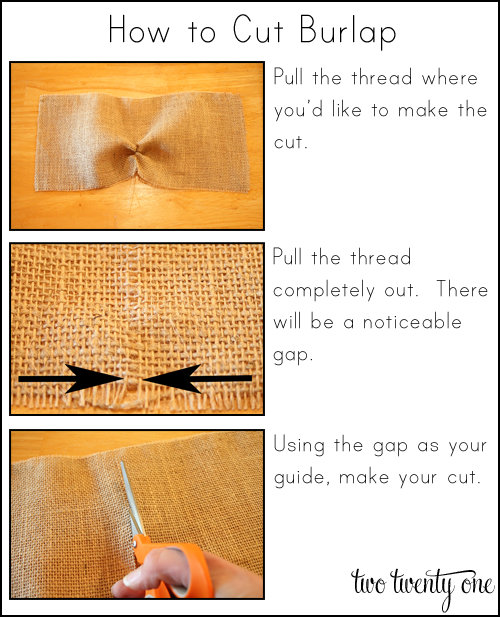 Then I got to work on the ruffles. I bought a yard of white muslin and cut two 5 inch strips. But after making one ruffle I realized that one yard wasn't enough. Drats. So I headed back to JoAnn's and bought 3 yards of white muslin and cut two 5 inch strips. Again.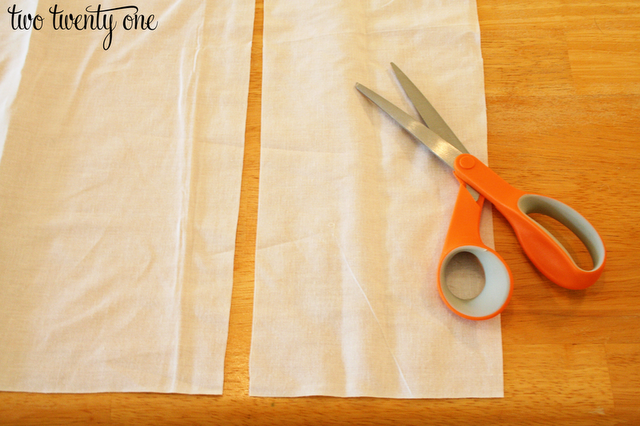 I grabbed a needle and thread and started a running stitch. You can skip the needle and thread, and do this with your sewing machine. However, mine needs to be serviced so needle and thread it was.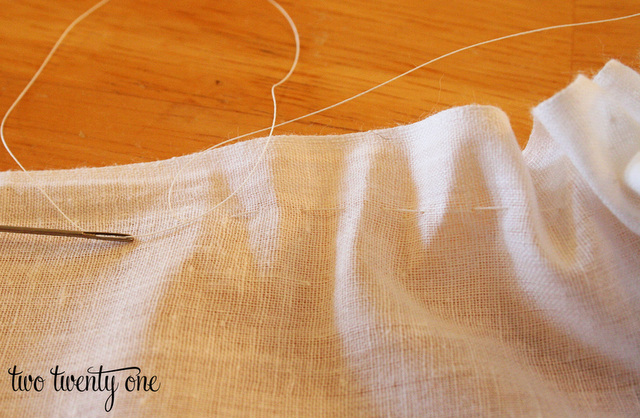 I pulled the thread to bunch up the fabric, making the ruffles. I used an end of my runner to be sure that my ruffle was the correct length. I planned on sewing the ruffle to the burlap but the impatient side of me came out, and I decided to go with my trusty hot glue gun. I put a dot of glue every inch or so. It worked perfectly.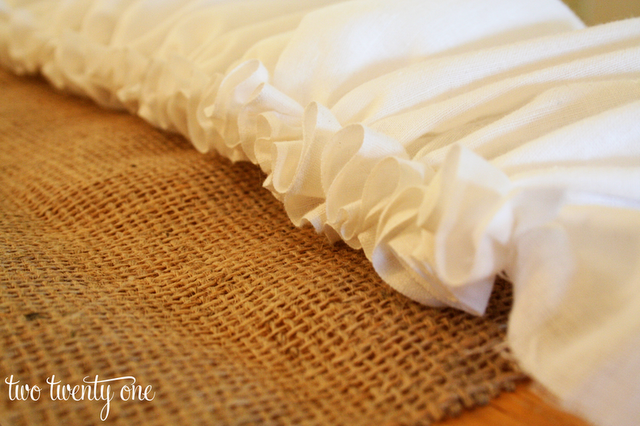 I'm not gonna lie, the ruffle on the other side of the table hasn't been made… yet. I was losing sunlight when I took these photos yesterday. Priorities.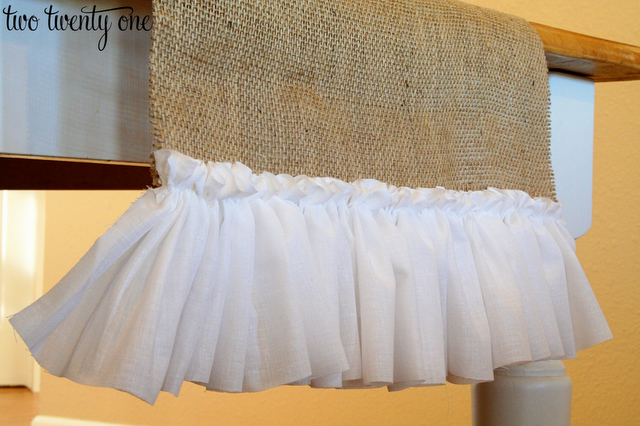 What do you think of my St. Patrick's Day centerpiece display? I kept some thrifty hurricanes from our wedding, so I pulled them out and threw in some candles and split peas.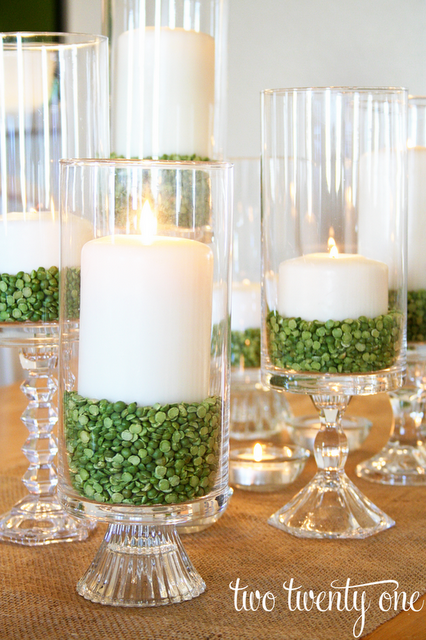 Have you taken a ride on the blogland burlap bus? What'd ya make?