Some of you may not know this, but I got my start in blogging with my wedding blog, Chelsea Gets Married. I started the blog to share my wedding DIY projects and things I was doing for our wedding. Once the wedding planning was over, I obviously ran out of topics to blog about so I started Two Twenty One and share my home DIY projects because I loved blogging and didn't want to party to end.
Chelsea Gets Married still exists on the Interwebs but I don't promote it at all. So I decided to share some of my old wedding DIY projects here in hopes of reaching more people.
I'm a huge proponent of wedding DIY. By DIYing so many things for our wedding, I was able to save money and put my mark on our special day.
Today I'm sharing how I made my wedding program box. I had a table set up when you entered our ceremony area with our guestbook and the program box. Guests signed the guest book, took a wedding ceremony program, and were escorted to their seats.
This is a mind-numbingly easy thing to make and took less than an hour to assemble. Is a program box absolutely necessary? No, you can use a basket or some other sort of vessel, but like I said, these little projects allow you to personalize your big day.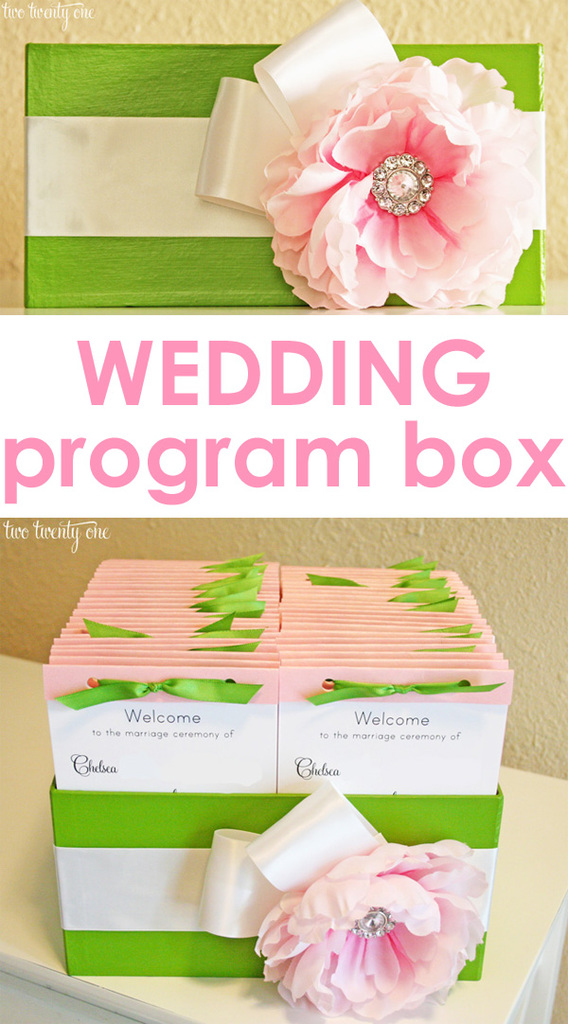 Supplies:
10″ paper mache box (JoAnn Fabric)
Paint (Lowe's)
Sponge brush (Lowe's)
Silk peony (JoAnn Fabric)
Ribbon (JoAnn Fabric)
Rhinestone button (JoAnn Fabric)
Double-sided tape
Glue gun & glue
Scissors
(Please keep in mind that I took these photos 3+ years ago so they aren't the greatest.)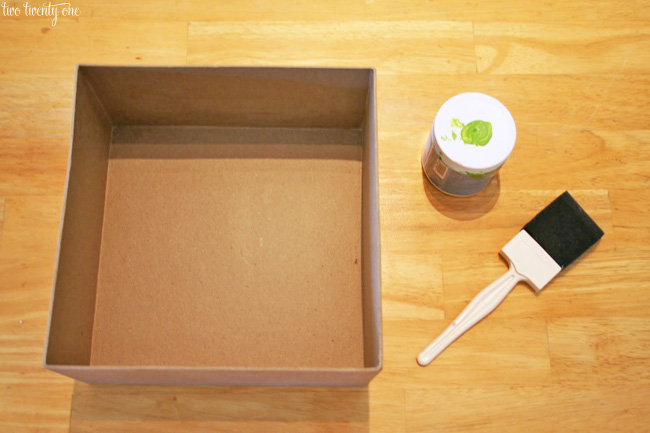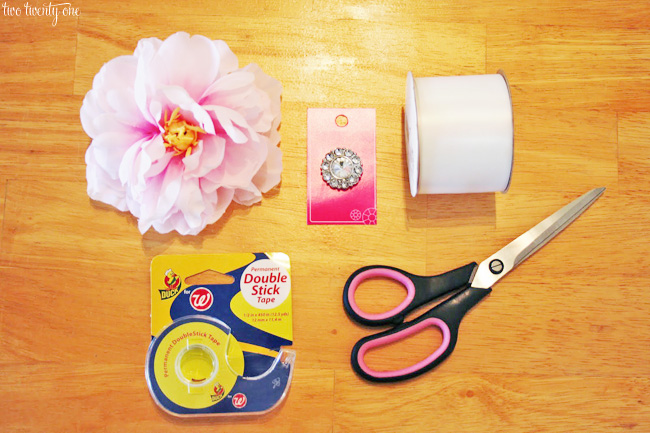 Instructions:
1. Paint the inside and outside of the paper mache box. 2-3 coats is best. Allow for ample drying time in between coats.
2. To get the flower to lay more flat, carefully cut out the first layer of clear pieces inside the flower that lift the petals. If needed, apply double-sided tape in between some petals and adhere petals to one another in order for them to lay flat.
3. Cut the yellow center off of the flower.
4. Cut the button part off the back of the rhinestone button.
5. Apply glue to the center of the peony.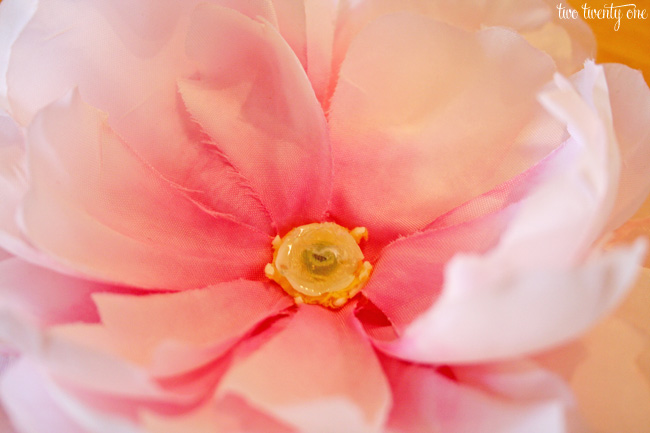 6. Stick the rhinestone button onto the glue and hold in place while it dries.
7. When paint is dry on box, begin applying ribbon, securing with double-sided tape.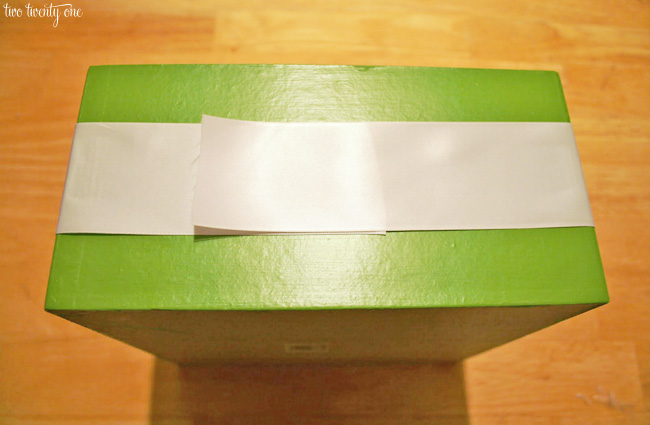 8. Make bow by cutting approximately 20 inches of ribbon. Make two big loops with the ribbon. Secure the loops with small bead lines of glue at each lower fold and/or where the two pieces of ribbon meet.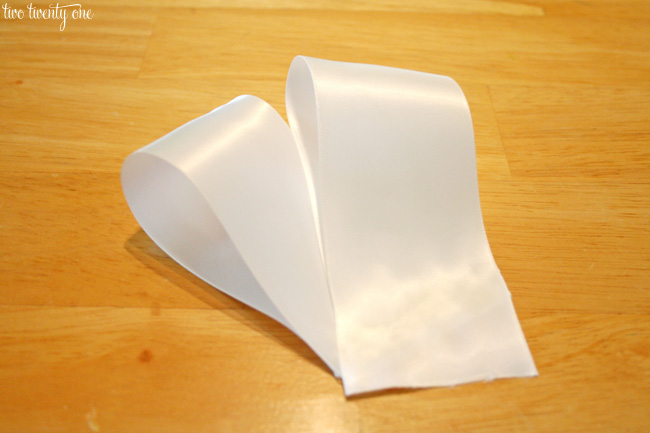 10. Glue the peony to the bow.
11. Glue the bow/peony to the box on top of the ribbon.
And you're done!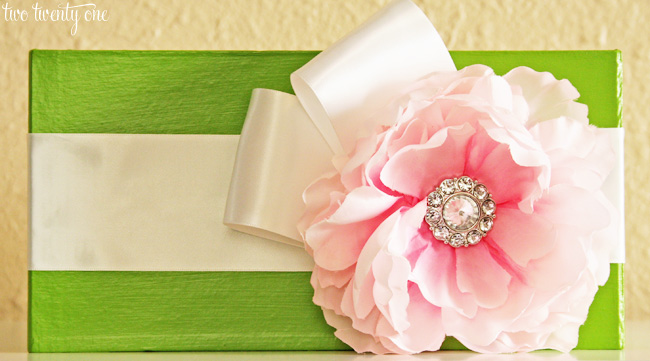 You can use a box like this for other things– toiletries in wedding guest restrooms, to hold bubbles/bird seed packets, etc.
Did you DIY a lot of stuff for your wedding?
In case you're curious, you can read about our wedding and see the photos here:
Before the Ceremony
Ceremony
Reception
The Details
Stalk away!