Sherwin Williams Tidewater
If you're looking to add something bright and cheery to your walls, Sherwin Williams Tidewater is a great way to bring said cheer! Come see what this paint color looks like in our home, as well as other places to add it for yourself.
If you've been around for any amount of time, whether that was in our first home or in our current house, you've probably noticed that we don't have a ton of color on the walls.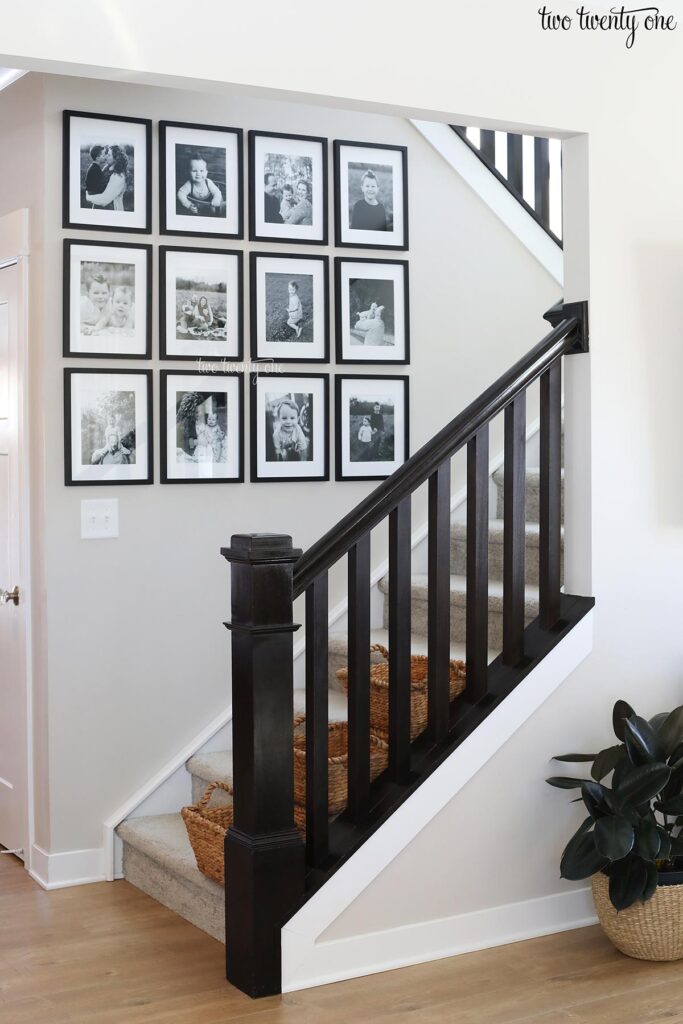 Like this view where you can see we just added arguably the cutest DIY stairway gallery wall with the cutest family I know in it. (It's us. We're the cutest family I know).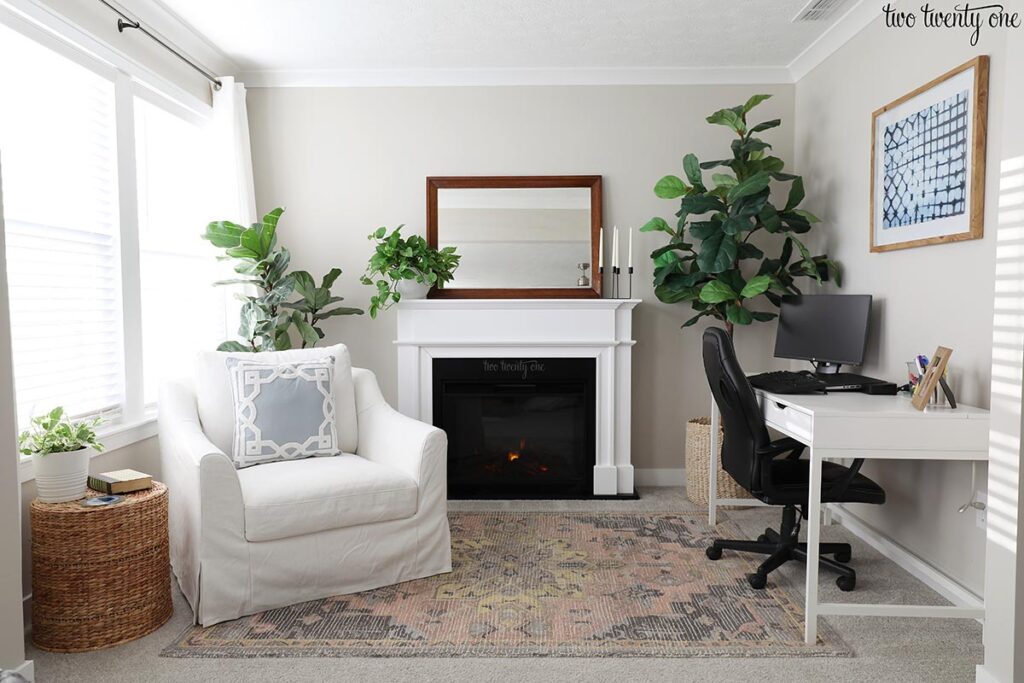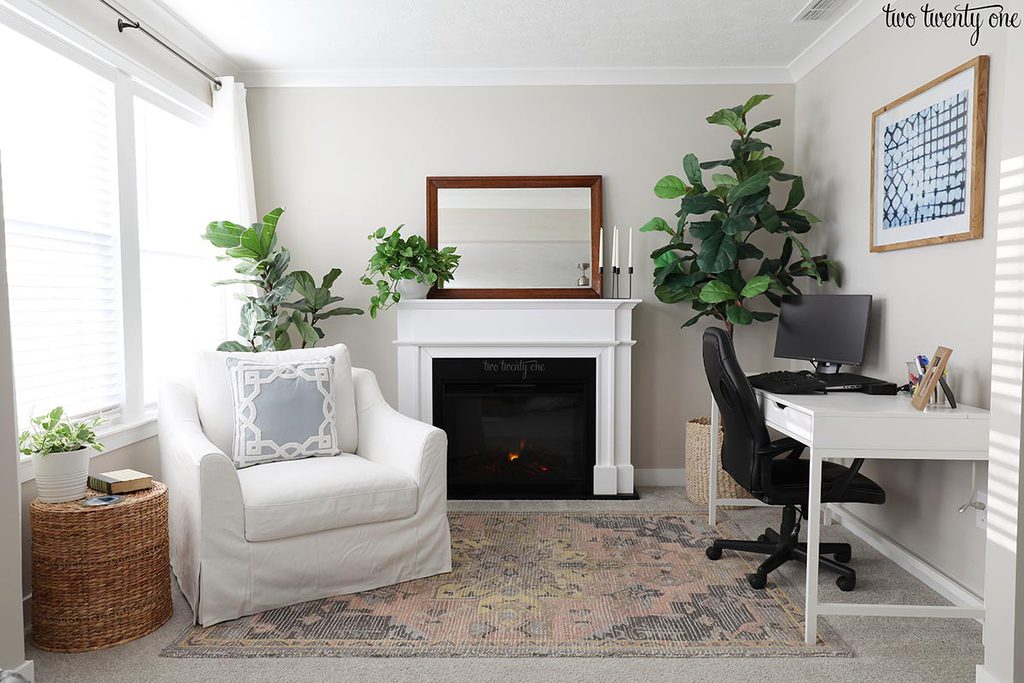 Or this view of our bedroom that is still my favorite that features an electric fireplace that we installed ourselves.
But occasionally I'm really fun and decide to add a color on the walls. Most of the time, I'm not fun, but that time when I am, watch out – I'm like, really fun.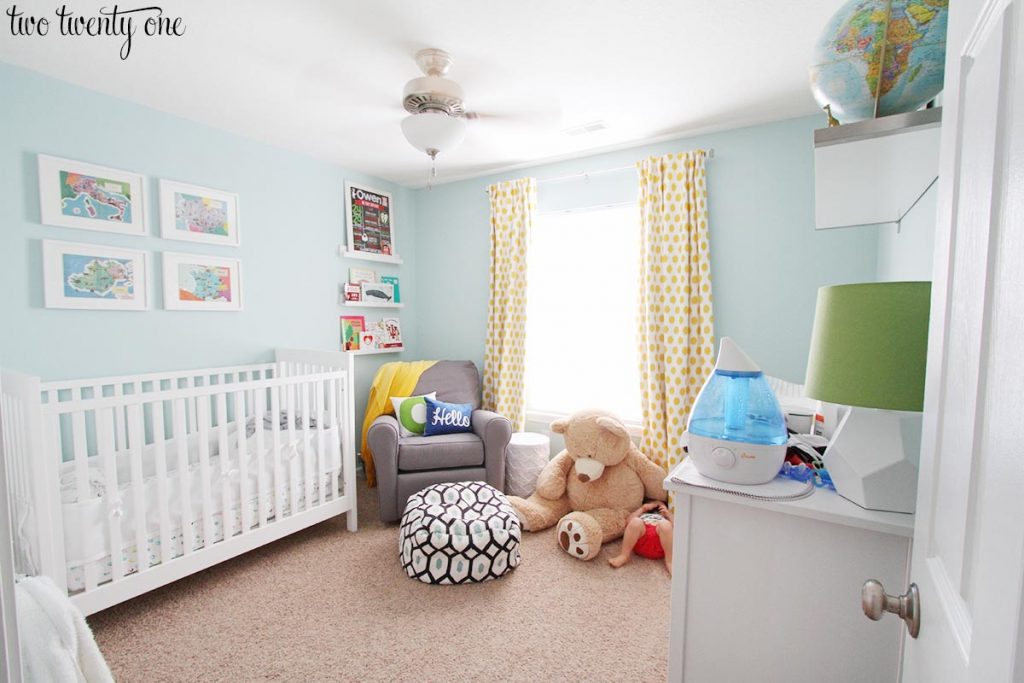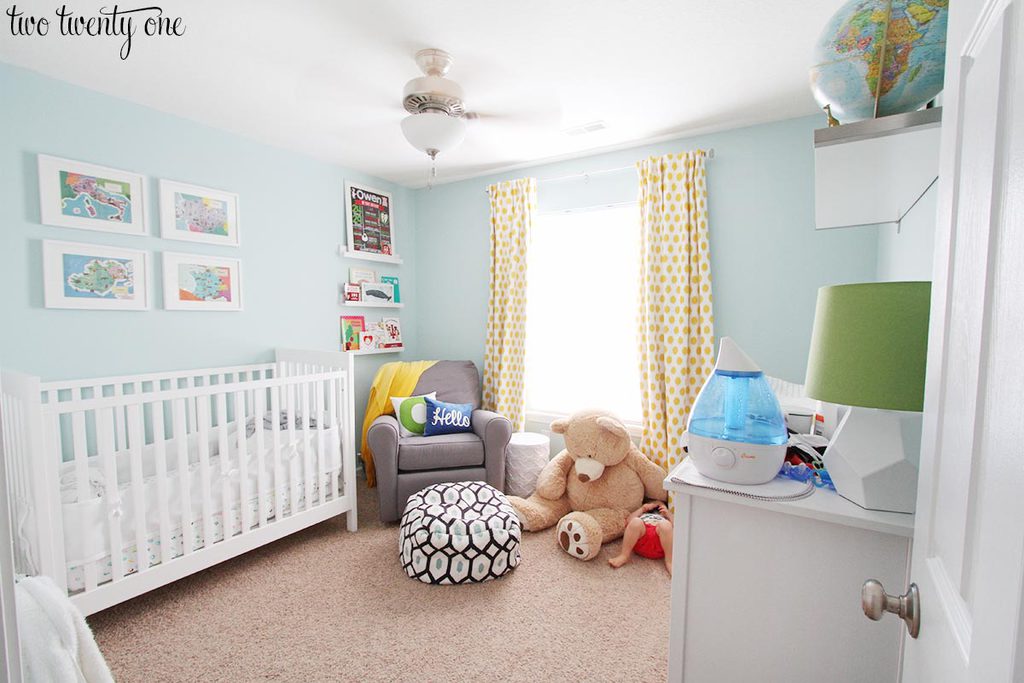 One of my favorite projects that I've done over the years is Owen's bright and colorful nursery in our first house. I used a flat finish because our walls were textured and I wanted to minimize the appearance of the texture.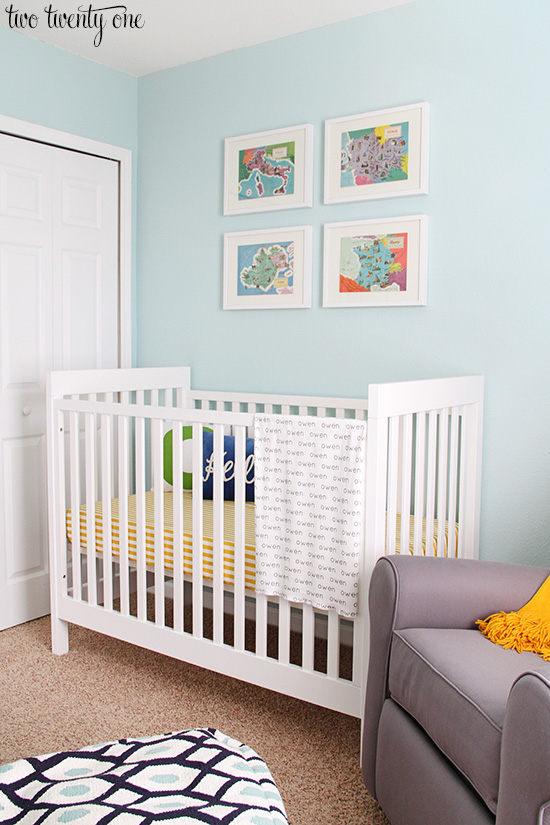 I get asked all the time what color is on these walls so I figured I'd do an entire post on it so that I can just refer to this post where I can go in depth about this color and what it's like in real life.
Fun stuff happening over here today at 221.
Sherwin Williams Tidewater
What color is Sherwin Williams Tidewater?
Well, dear reader, I'm so glad you asked.
I would consider this a bright and airy crisp aqua blue with very minimal undertones.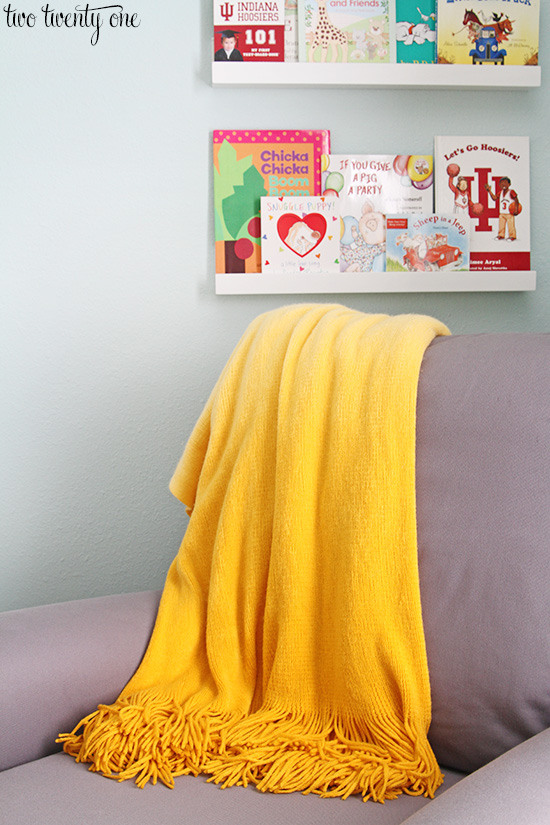 You can see in this picture up close that on occasion, it may have a blue or gray undertone, but it's only if you go cross eyed staring at it.
What is the Light Reflective Value of Tidewater?
The Light Reflective Value (LVR) is how much light is reflected by the paint. LVR is on a 0 to 100 scale with black being 0 (absorbs all light) and white being 100 (reflects all light). Tidewater has a LVR of 65, so it's considered a light paint color. It's a great wall color choice for a room that doesn't receive a lot of natural light, like a bathroom.
Comparing Tidewater to Other Popular Colors
SW Tidewater vs. SW Sea Salt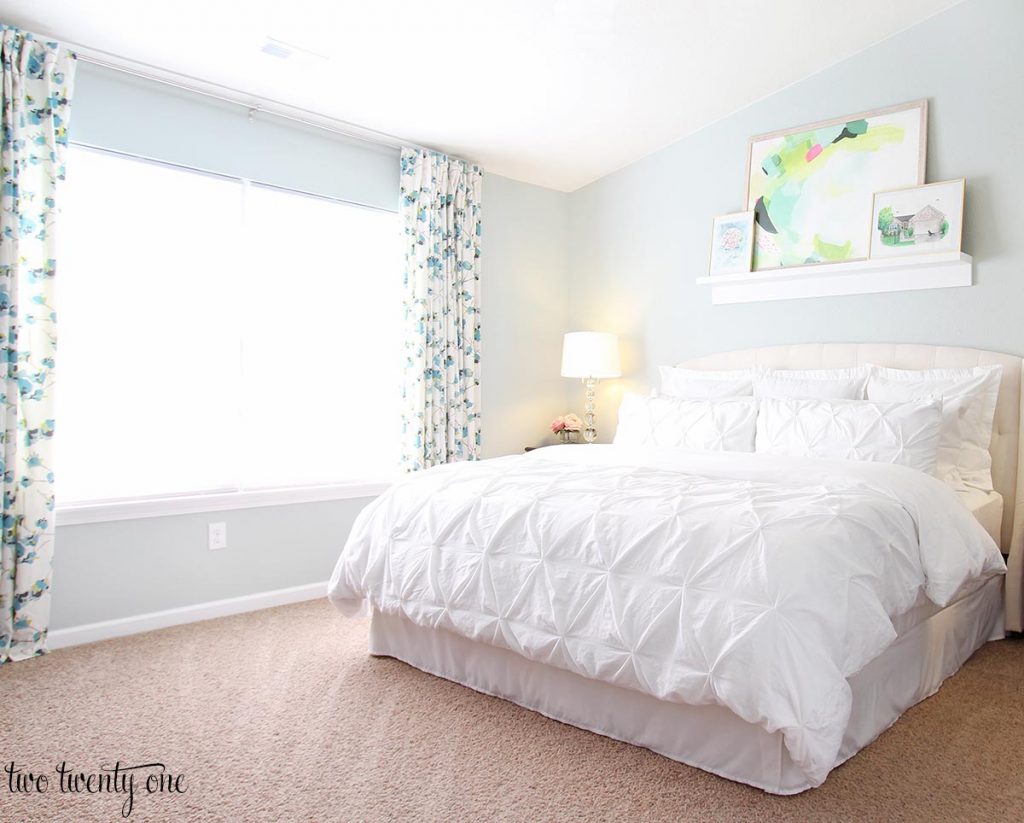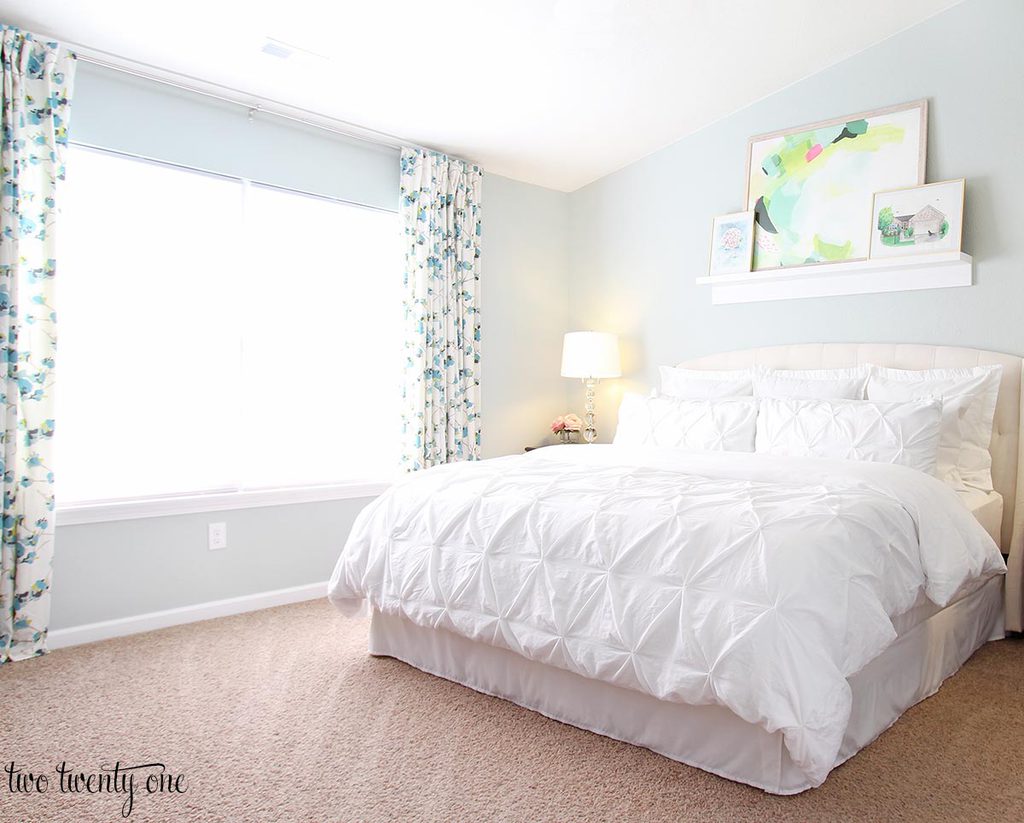 In our bedroom at our old house, we used Sherwin Williams Sea Salt on the walls and I loved it. You can read all about my affinity for Sea Salt here.
Sea Salt is a very calming aqua blue, but its undertones of gray stick out more in my opinion. Tidewater is definitely more pigmented and has more of an aqua vibe going on.
Sherwin Williams Tidewater in Real Homes
Bathroom
We actually used this color in our guest bathroom in our first home and it made me smile every time I walked in to see it.
You know, except when I was walking in there to clean it.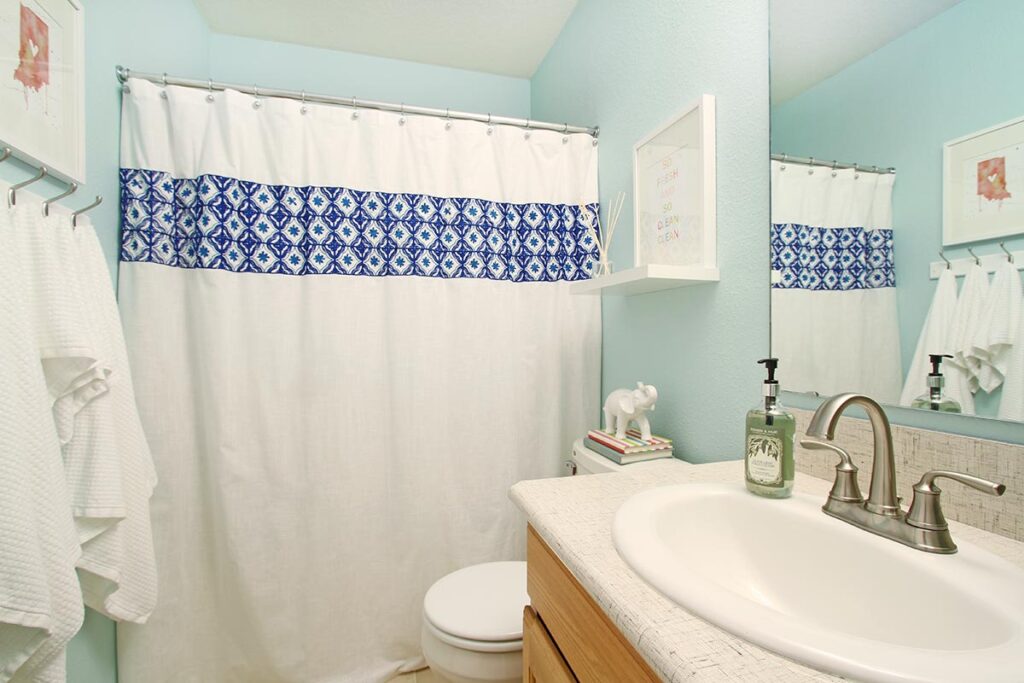 Cabinets
A great way to add a fun pop of color in your kitchen is by adding Tidewater to cabinets!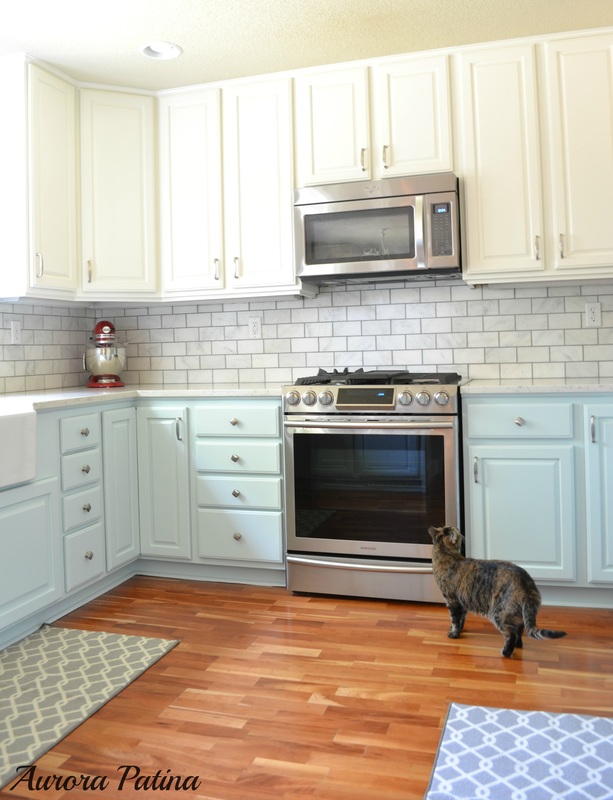 I love the look of these white upper cabinets and the Sherwin Williams Tidewater on her bottom cabinets from Aurora Patina. This gives you a good idea of how Tidewater will look with whites and grays.
Living Room
How fun is this living room from Home Bunch that features the bright pop of Tidewater and great pop of coral.
And uh, I may or may not be drooling over that fun chandelier too.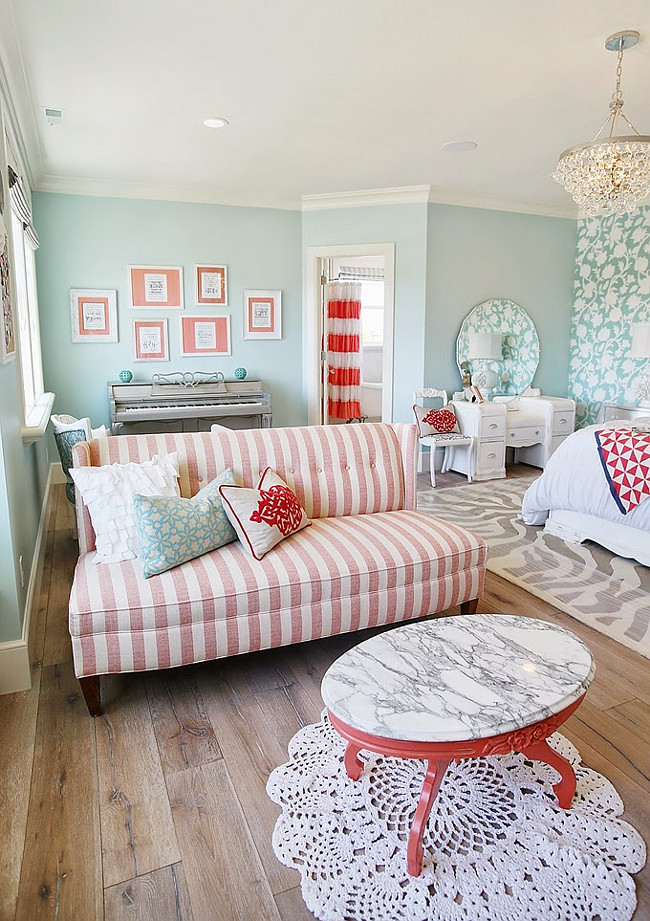 Or this sweet little living room corner from Love Remodeled in her living room.
Regardless of where you add it, Sherwin Williams Tidewater would be a great way to add some color in your own home!