Remember a month or so ago when I shared my gold dipped vase? Well, when I made that particular vase I also made some other goldlicious (yep, totally a word) vases. I'm finally getting around to sharing them with you because now I have pretty peony blooms from my garden to put in the vases. If you follow me on Instagram (@twotwentyone) you know what I'm talking about.

This is one of the easiest and most inexpensive projects in the history of DIY. I used leftover vases, purchased from Dollar Tree, that we used for our wedding. Hello, $1 vases and a $4 can of spray paint.
For the first vase, I used Frog Tape painters tape and washi tape. Yeah, washi tape. Then I goldified (yep, totally a word) the vase with Rustoleum's gold metallic spray paint. Two light coats is all it took– don't go bananas or you'll get drips. I waited about 5 minutes and carefully peeled off the tape. Don't wait too long.
For a detailed tutorial (with photos), see the gold dipped vase post.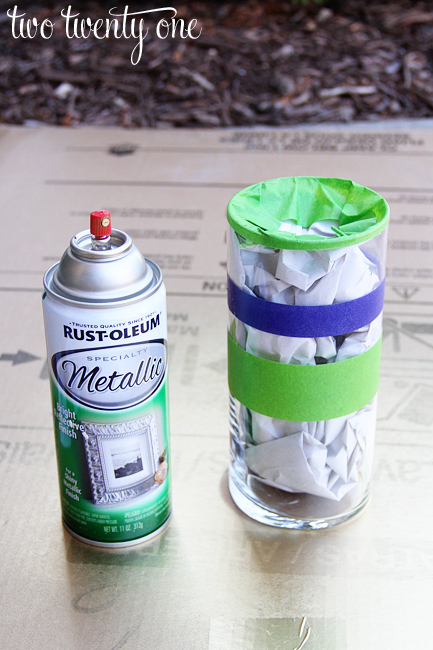 But I couldn't stop there. So I made another vase.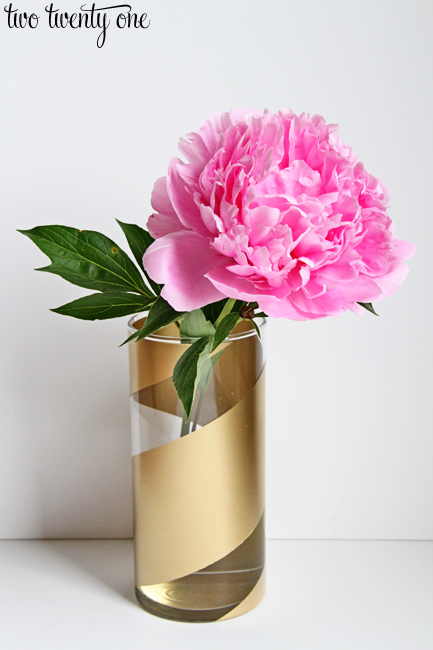 For this one, I used only the painters tape– swirling it around the vase and using a little on the lip.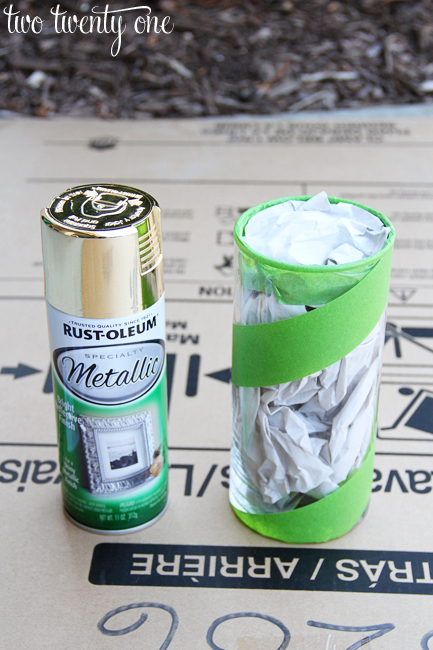 Seriously, when you have 20+ leftover $1 vases sitting around its hard not to stop. So, you guessed it, I made another.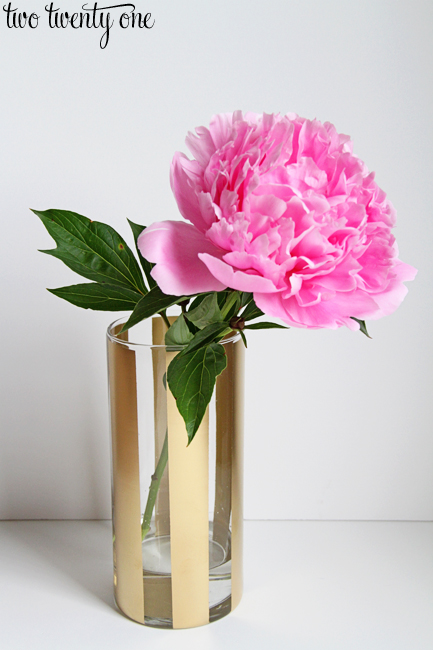 I used the blue washi tape on this one, creating vertical lines. Then I used the painters tape to cover the top part of the vase.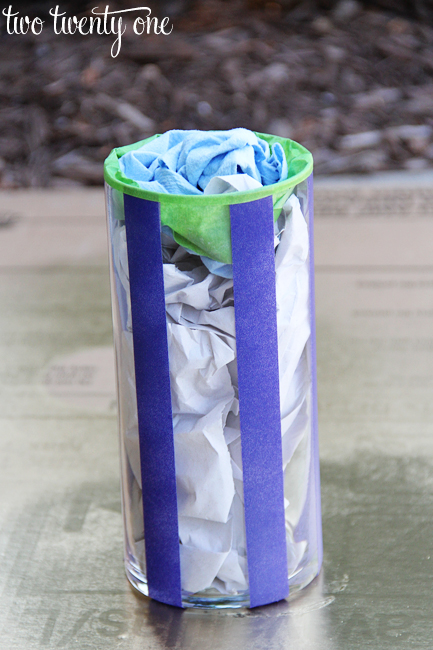 Aren't they gorgeous for being dollar store vases? They look like something you'd find at Target or Homes Good for a fraction of the price.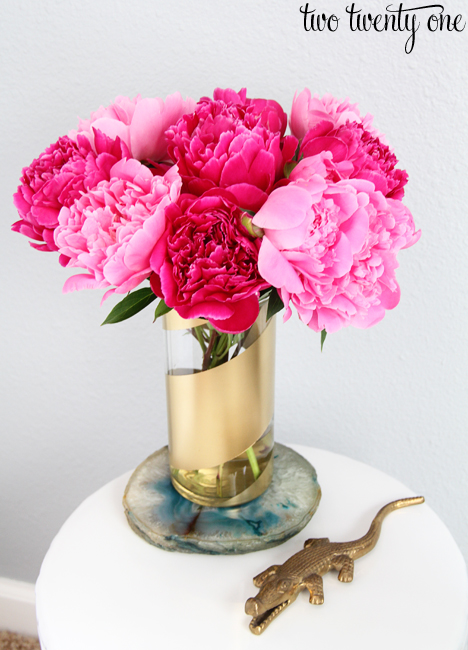 They're the perfect hostess gift, in my opinion. Stop by the grocery store on your way over and pick up a bouquet to put in them. Or, if you're in the sharing mood, clip some blooms from your garden to put in the vase.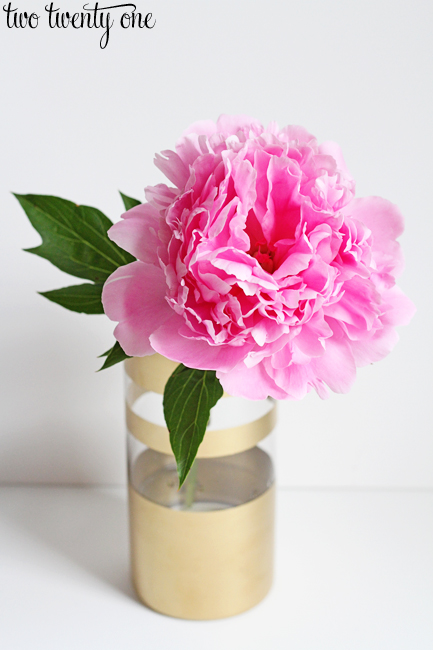 Remember, you can do this to practically any clear vase you have in your home. There's no reason to go out and spend more money if you already have some random vases hanging out in a cabinet.
Who's feeling the itch to golidify some vases?
Don't they look 5 times more expensive than what they cost to make?
Who's tired of me posting peony photos on Instagram? (Don't answer that.)