Hi, friends! Hope you had a great weekend.
Since fall is fast approaching, I thought I'd whip up a fall candle display using my thrifty hurricanes.
Man, these things are versatile.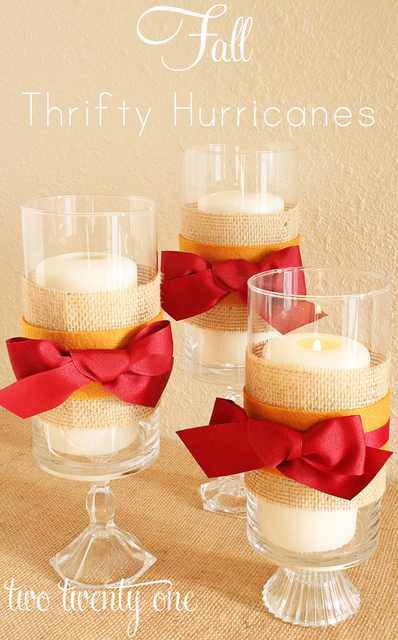 I used some leftover burlap from my ruffled burlap table runner, felt, and ribbon.
I spent a whopping $0 on this little ensemble since I already had everything.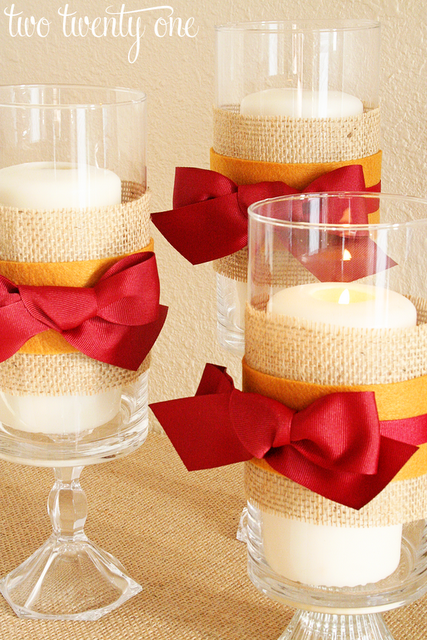 It was pretty simple to do– I cut three strips of burlap, three strips of felt, three strips of ribbon, and made some bows. I secured the burlap, felt, and ribbon with double sided tape. The bows were hot glued on.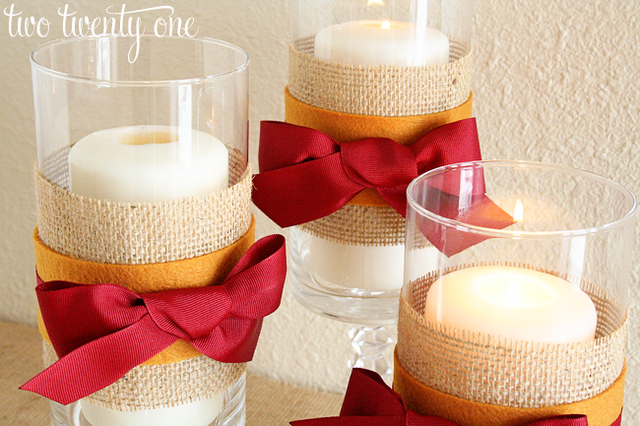 After I finished, I noticed that they have a Gryffindor look to them. So these are perfect if you're a Harry Potter fan.
Here are some other things I've done with my thrifty hurricanes.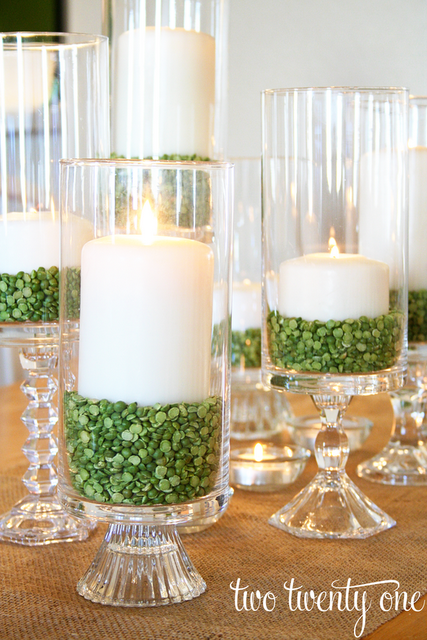 Used them as centerpieces for half of the tables at our wedding reception.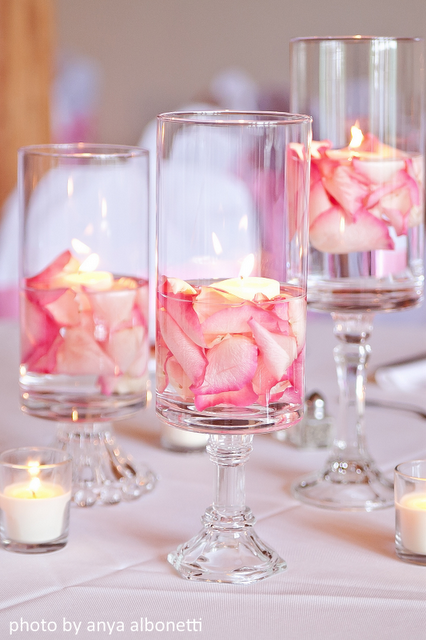 Do anything fun this weekend?
Have you started decorating for fall?