How to Turn a Regular Scarf into an Infinity Scarf
If you know me well you know my love of pashminas and scarves. I have a collection of about 30– near hoarder status. In my defense, I always get a scarf or pashmina as a souvenir when I travel.
On a recent shopping adventure I scooped up a couple lightweight scarves to add to my collection. One scarf is an infinity scarf, but the other wasn't. I thought the regular scarf would look better as an infinity scarf so I decided to perform minor cosmetic surgery on the scarf. And the best news yet, I didn't even have to break out my sewing machine.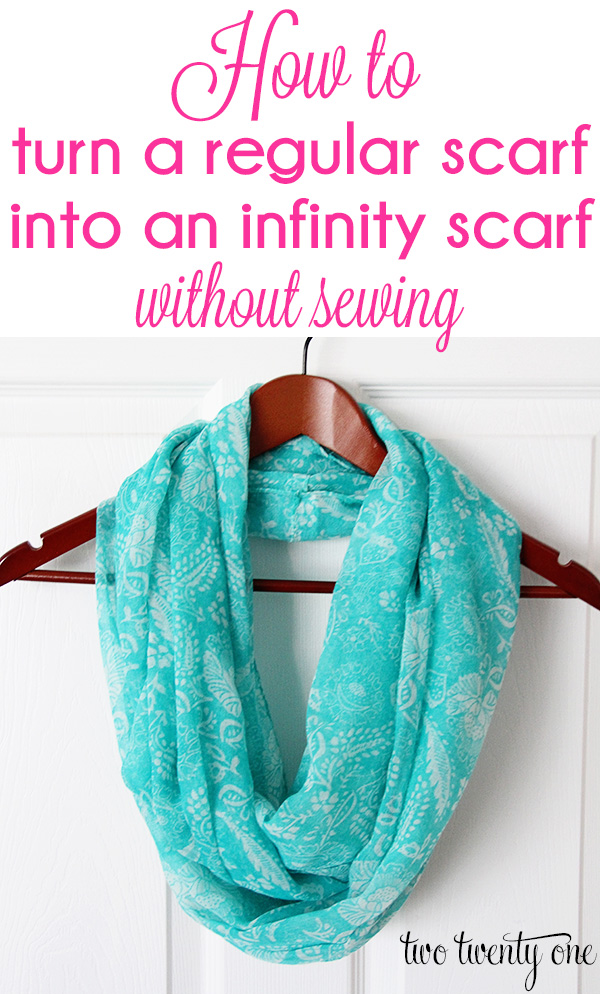 Here's what I started with. A regular scarf from Forever 21. Let's call it Jen Aniston pre-nose job.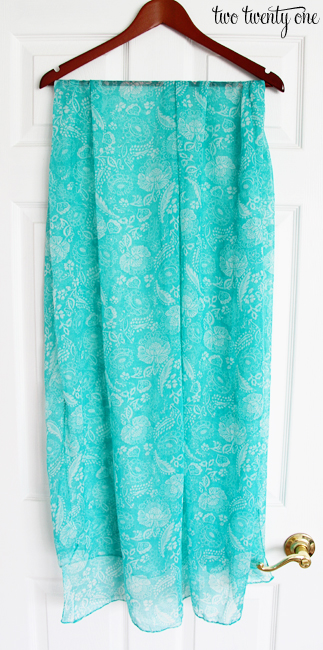 I grabbed some Heat n Bond while at Walmart (don't judge me), my iron, and scissors.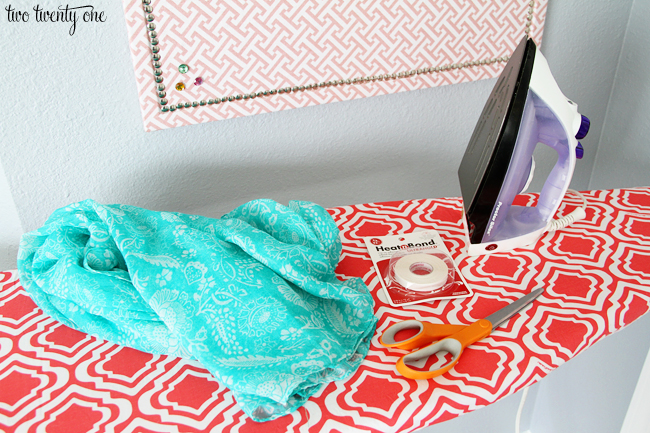 I followed the instructions on the back of the Heat n Bond packaging because good girls read the directions.
I started by putting the Heat n Bond on one end of the scarf, and I stuck my iron on top for 2 seconds. I did this along the entire edge of one side of the scarf.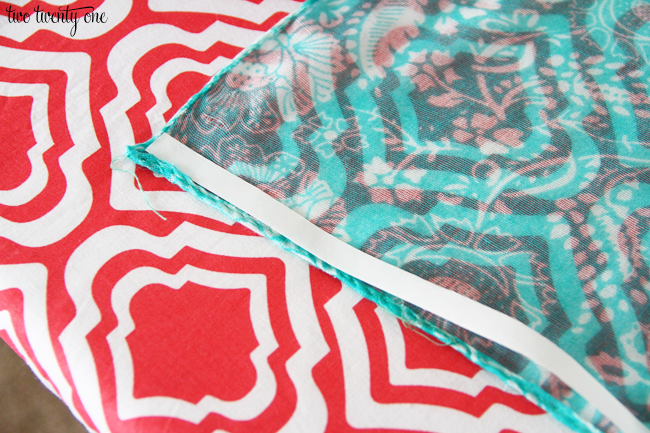 Then I peeled off the paper. See how the film stuck to the scarf?
I took the other end of the scarf, folded it under so there would be a seam instead of it looking like I put the two edges together. I bonded the two ends of the scarf together by holding my iron on the scarf for about 6 seconds in each spot. I let the scarf cool, and then it was ready to go.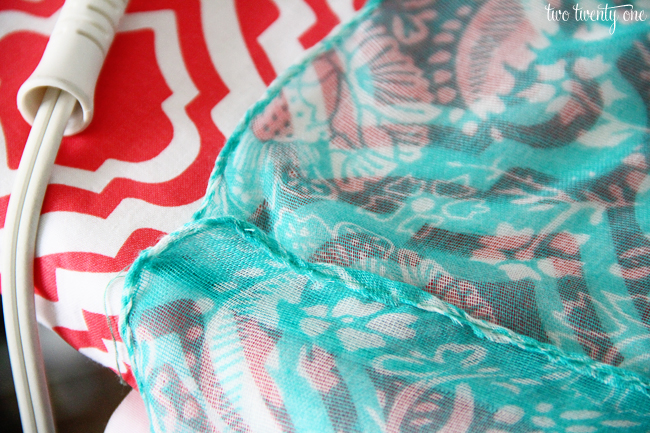 And here she is now– Jen Aniston post-nose job. Some people know how to make cosmetic surgery work for them, like this scarf and Jen. Lindsay Lohan, on the other hand, wellllll. . .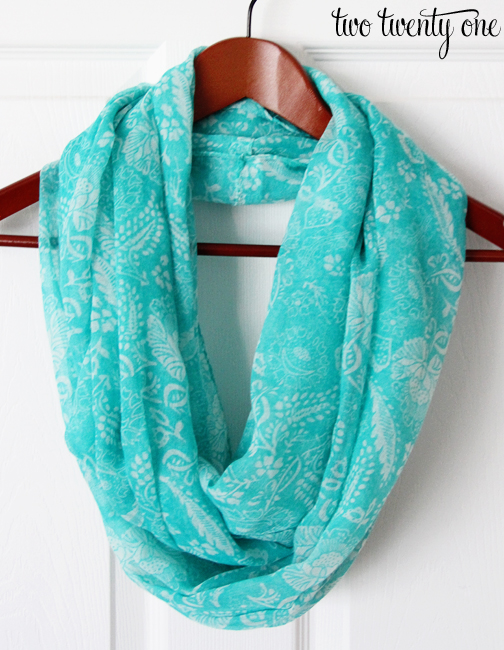 Seriously, this is the easiest DIY no-sew project ever. I'm already debating what I can Heat n Bond next.
Check out some of my most popular posts! [catablog_gallery id="5071″ catablog template="gallery"]
Stalk away!
This post contains affiliate links.