Lost and Found Laundry Room Organizer
It's a new month, so that means it's another installment of Chopped but with crafting supplies. In case you're lost, each month I'm being challenged to create something with the fabrics, ribbon, paint, and other miscellaneous products I receive. There's also a theme to follow.
This month's theme was designer's choice, so I decided to make a lost and found laundry room organizer. You know, one of those things you pin socks that are missing their partner and something that will hold loose change you find.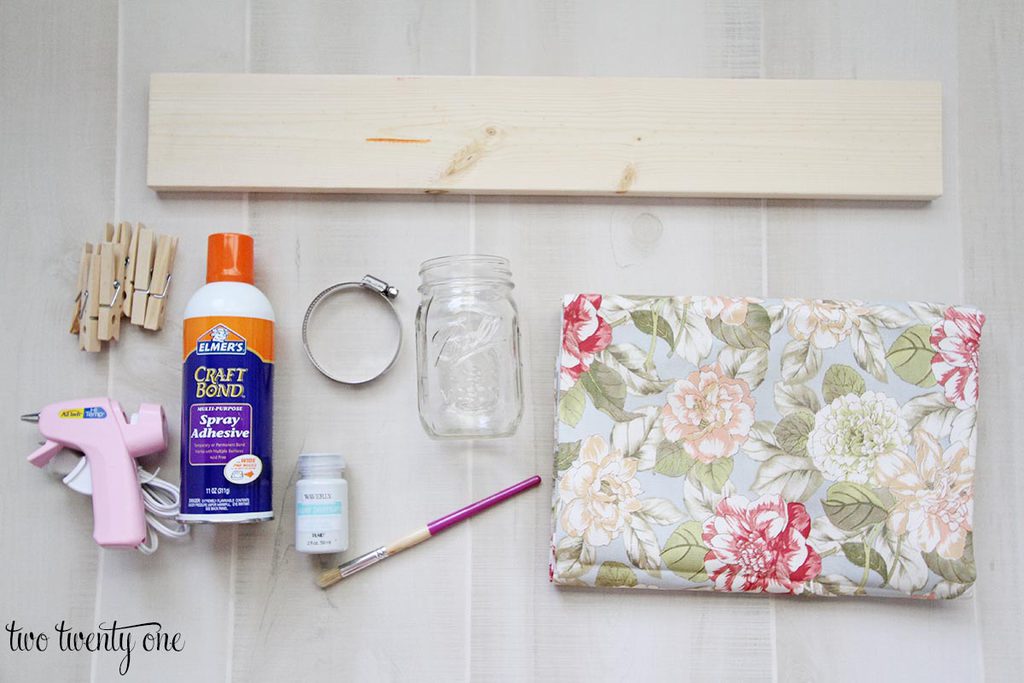 Here's what I needed:
Waverly Inspirations fabric … Walmart
Waverly Inspirations acrylic paint … Walmart
Waverly Inspirations paintbrush … Walmart
scrap piece of wood
clothespins … Walmart
mason jar … Walmart
spray adhesive … Walmart
sawtooth hanger … Walmart
hose clamp … already had
screw … already had
hot glue gun and glue … already had
ruler … already had
scissors … already had
hammer … already had
drill … already had
screwdrivers … already had
pin … already had
I originally wanted to paint the clothespins gray, but decided to go with this pretty moss color instead.
I took the clothespins apart, painted them, let them dry, and then reassembled them.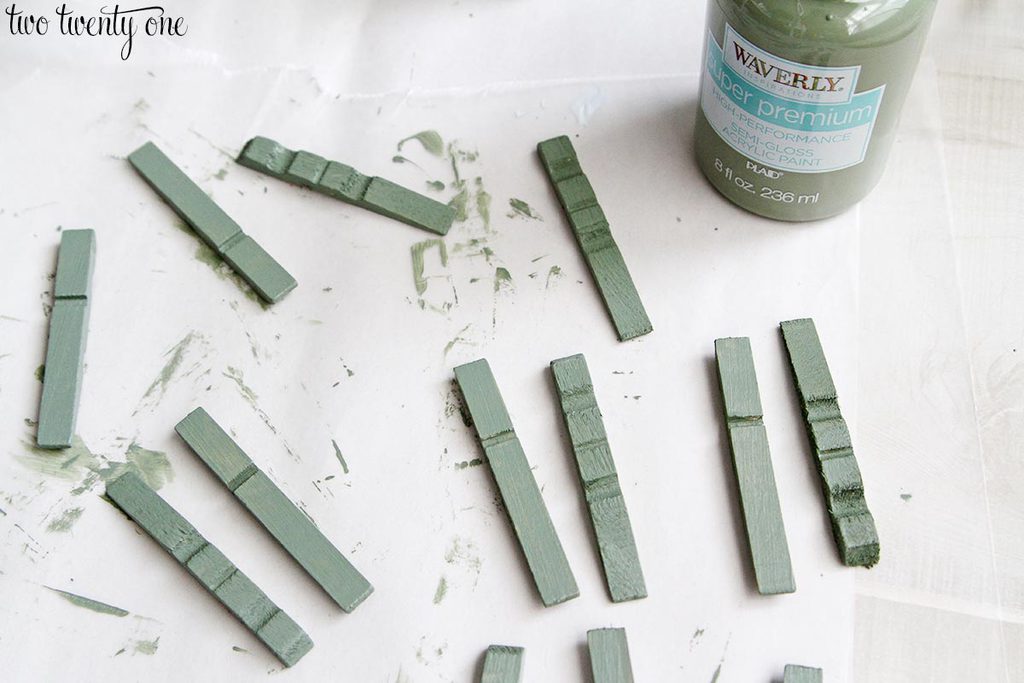 In order to attach the mason jar (loose change holder), you'll need to use a screw. So the screw would go in easier, especially with the fabric, I drilled a small hole in the board.
So I could remember where I put the small hole, because I would be covering it with fabric, I measured from the nearest edges, and then wrote down the dimensions.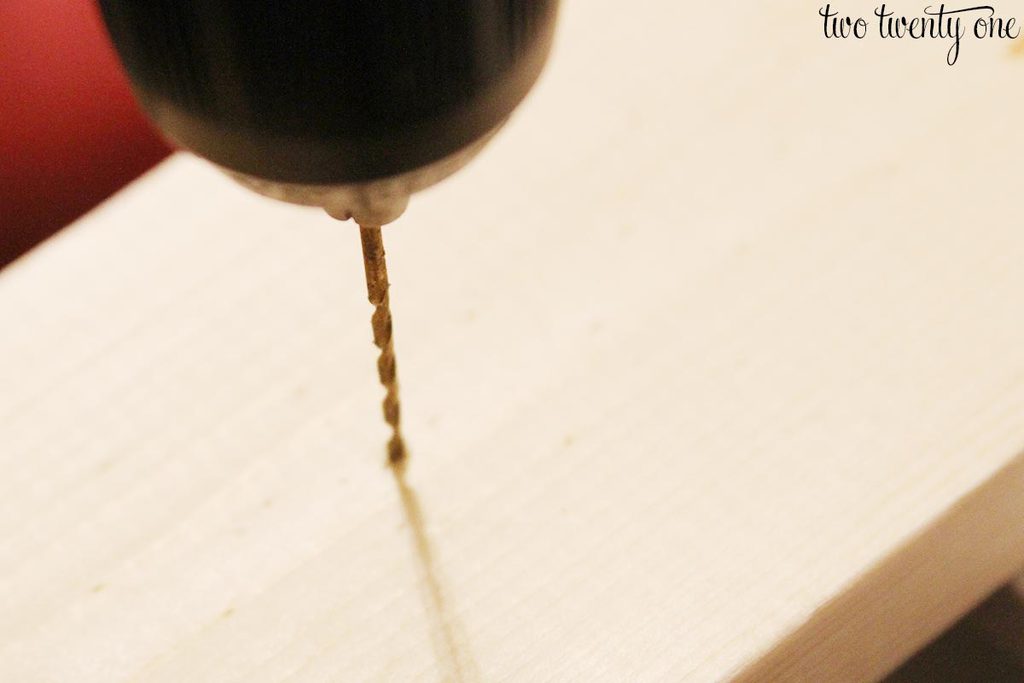 After ironing the fabric, I grabbed some spray adhesive and sprayed it on the front of the board (the side with the hole). I quickly laid the fabric on top and smoothed it out. Once it was dry, I sprayed the sides, folded them over toward the back and secured the ends of the fabric with more spray adhesive. For the shorter ends, I folded the fabric in and over onto the backside and secured with spray adhesive. It was like wrapping a present, but with spray adhesive instead of tape.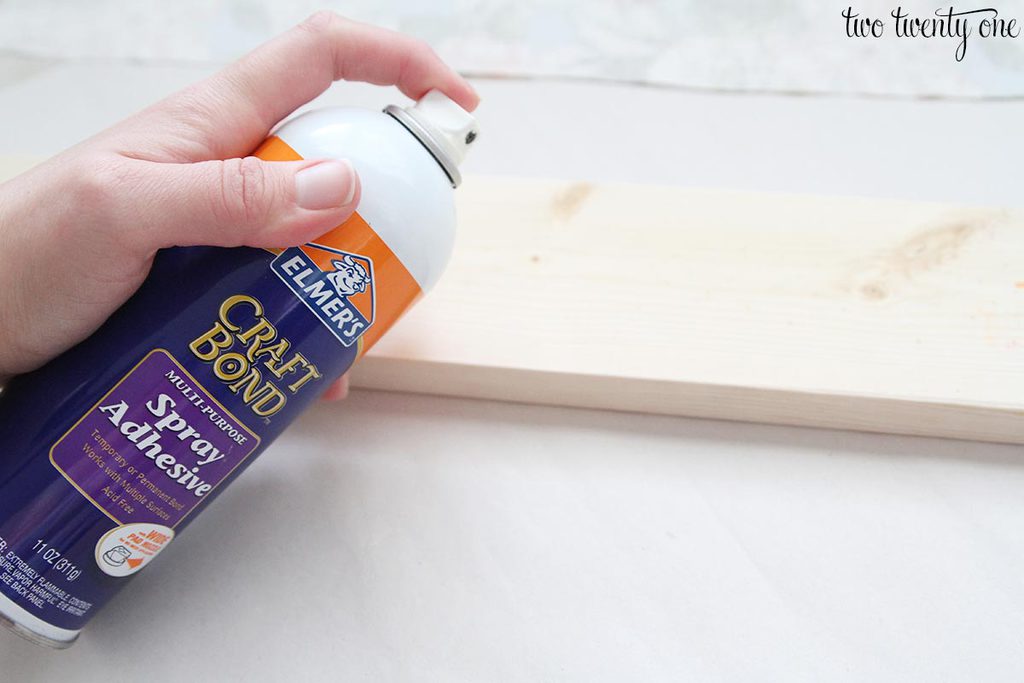 On the backside, I attached a sawtooth hanger. Make sure you measure and put the hanger exactly in the middle of the board.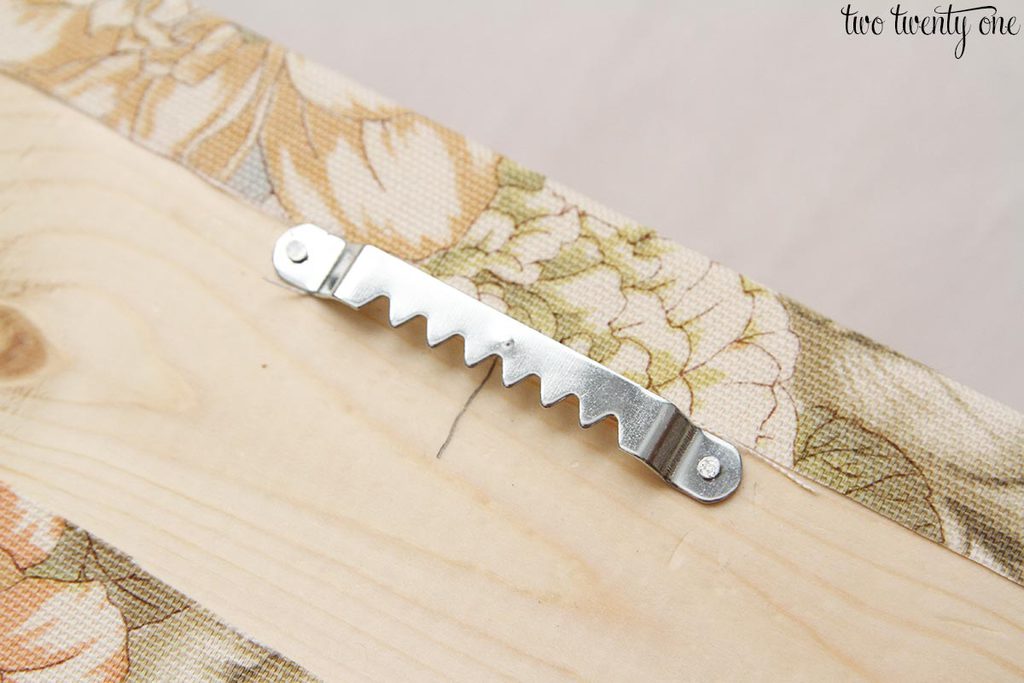 Since I wrote down the location of the hole, I was able to easily find it. I put a pin where the hole was so I didn't have to measure again.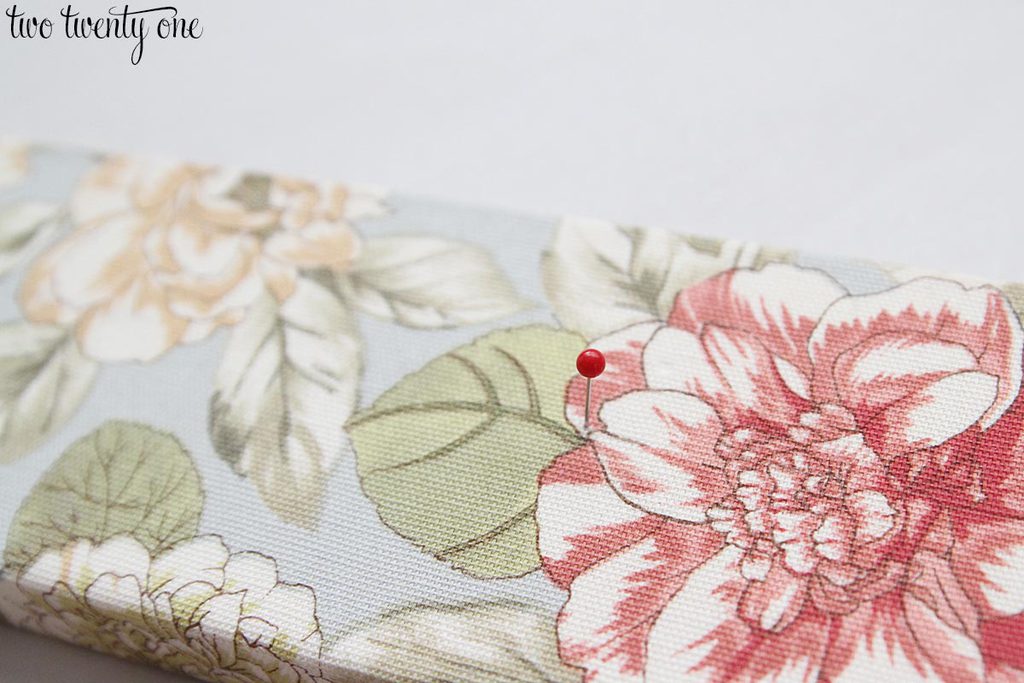 I used my hot glue gun to secure the clothespins to the front of the board. I measured 2.5 inches between each clothespins so they wouldn't look all wonky and uneven.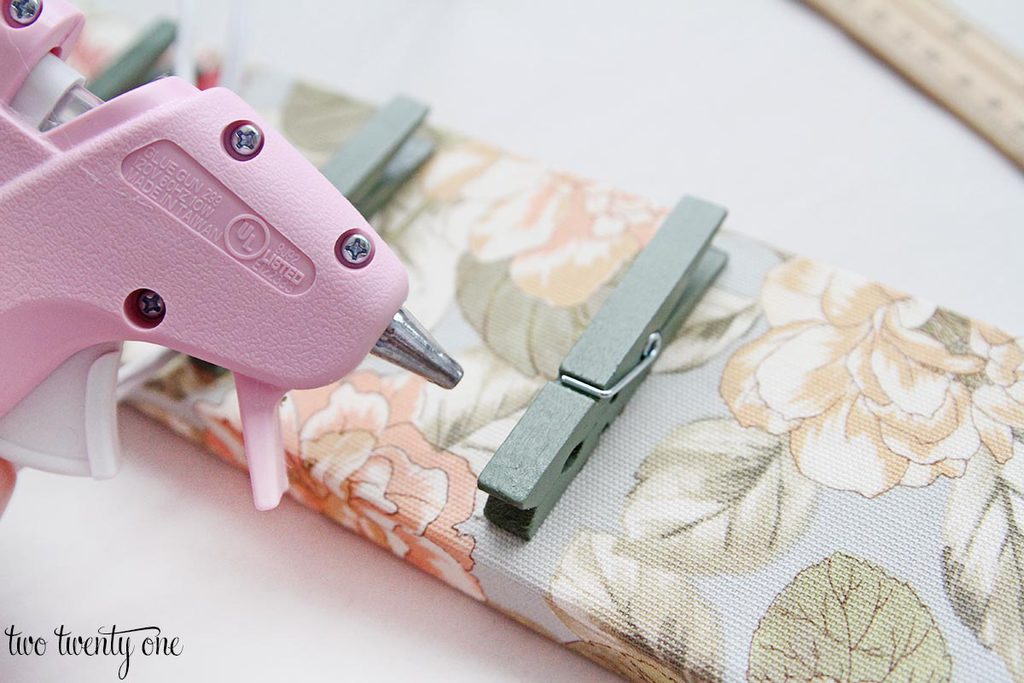 So the fabric wouldn't pull, I used a screwdriver (instead of a drill) and screw to attach the hose clamp.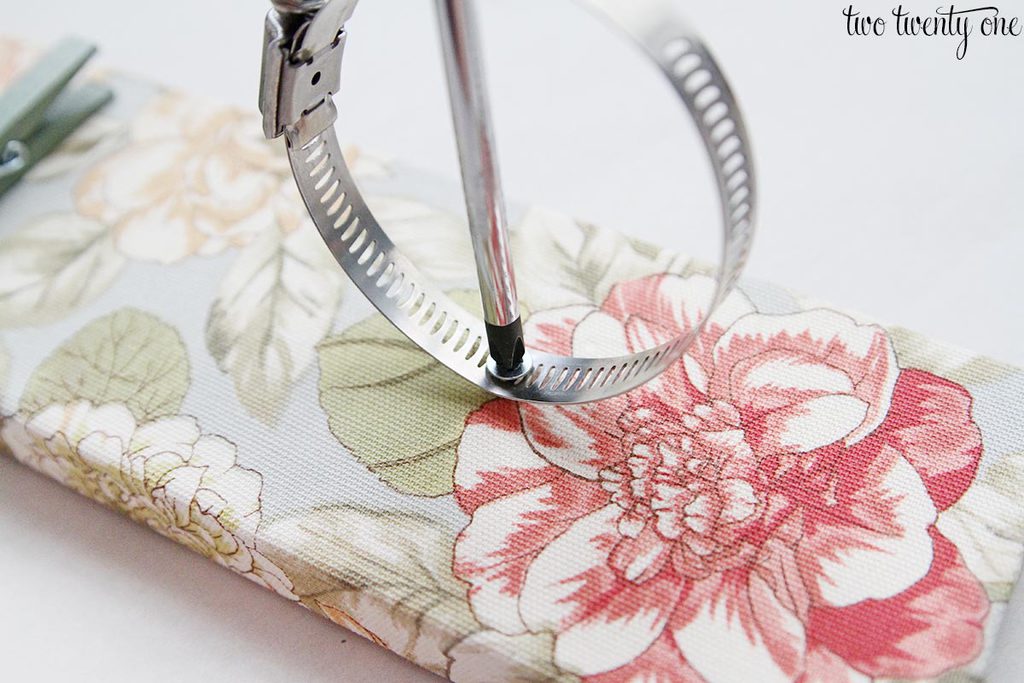 To attach the mason jar, I slid it into the clamp and tightened the clamp with a flathead screwdriver.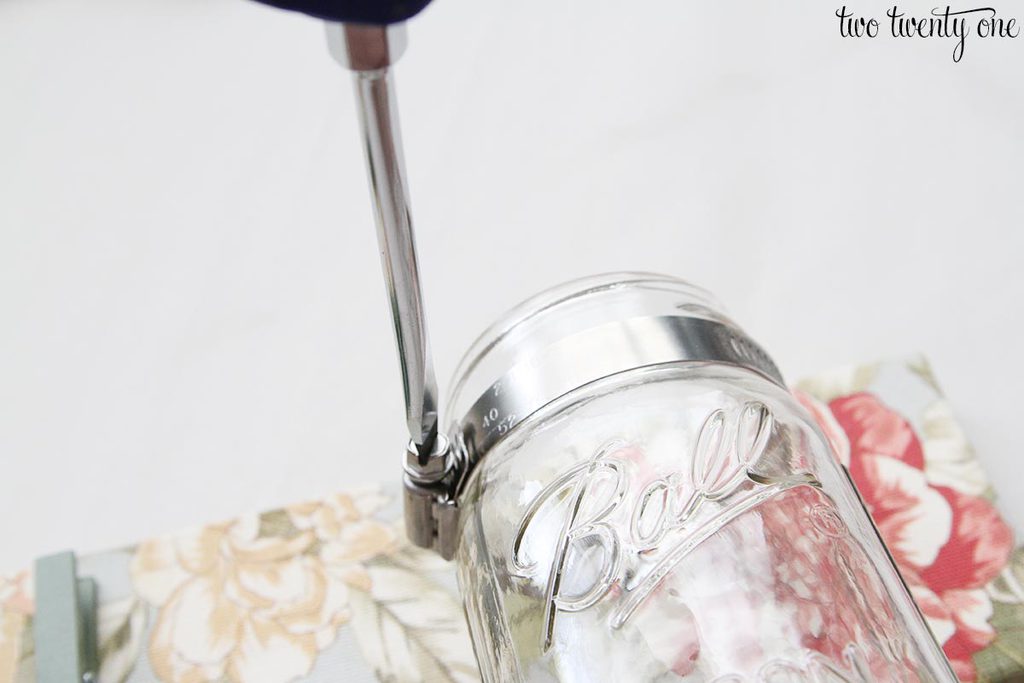 And voila! A pretty place to showcase Brad's abandoned socks and loose change. I say Brad because he doesn't always take the time to throw his socks in one of the best inventions known to man, like I do.
I've also been using the organizer to hang some of my clothes that need to be washed on the hand wash cycle. I usually wait until I accumulate enough clothes to make a small load.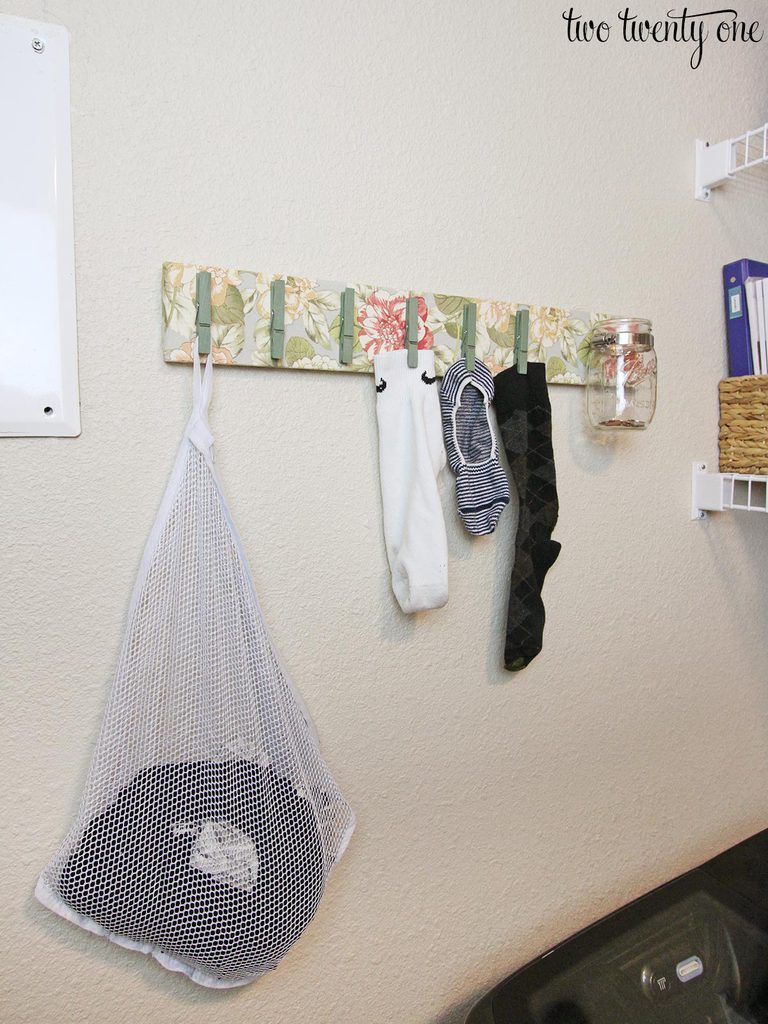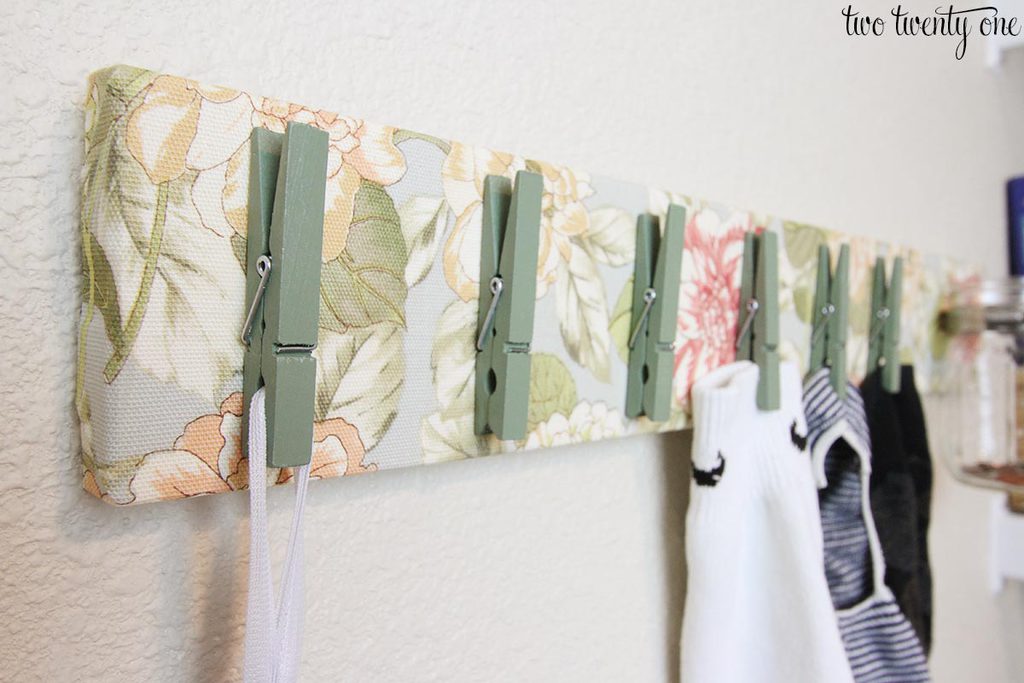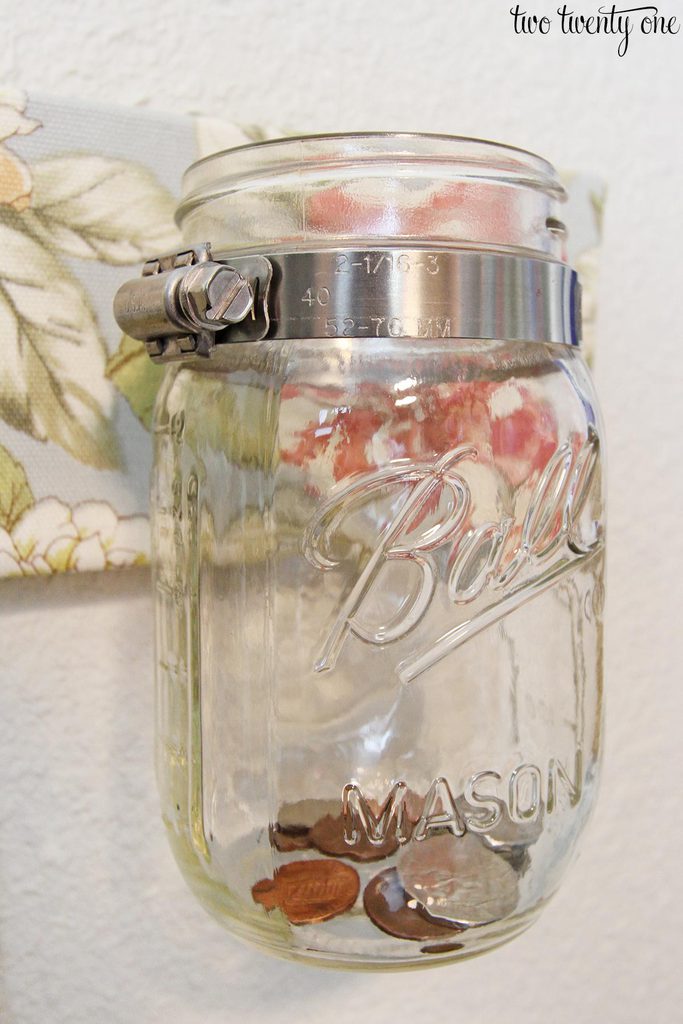 This post is brought to you by Waverly Inspirations. As always, opinions are 100% my own.