I thought I'd share a moss wreath tutorial with you guys today. This puppy is super easy and quick to make. It's the perfect nap time, assuming your kid sleeps longer than 45 minutes unlike mine, or craft night wreath. Plus, I came up with an easy way to make the moss wreath itself work for all seasons.
Here's what you'll need:
straw wreath (I used a 14″)
moss (I but this particular brand, which I love)
hot glue gun
hot glue
faux fall foliage
grosgrain ribbon
2 pins
scissors
wire cutters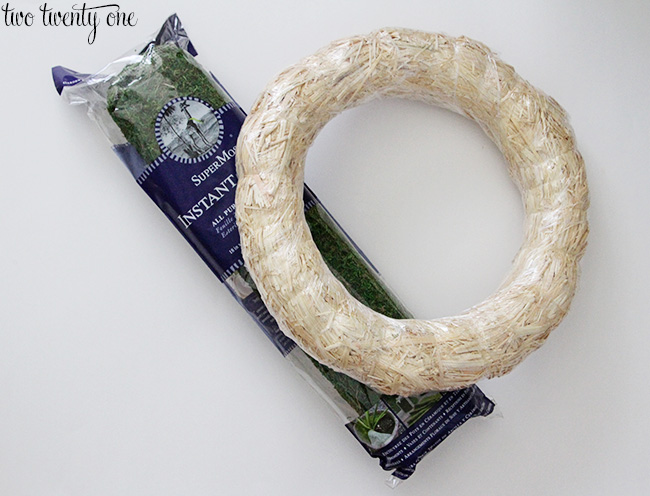 Lay the straw wreath on top of the moss with the moss side facing down.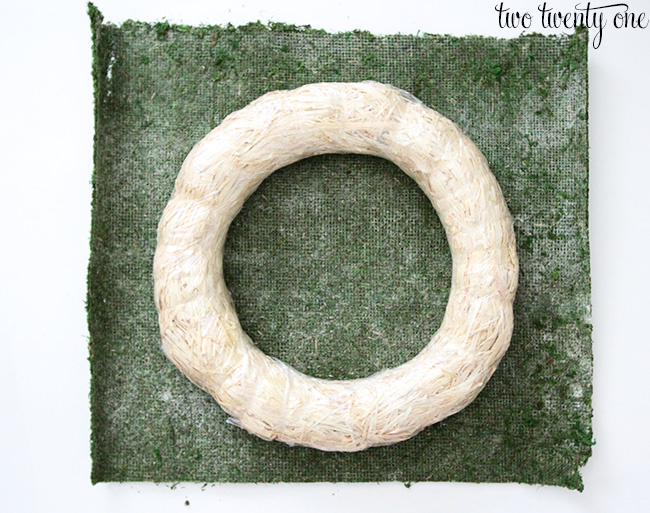 Start bringing the moss up and gluing it the wreath. You'll have to make some cuts here and there to get the moss to lay flat.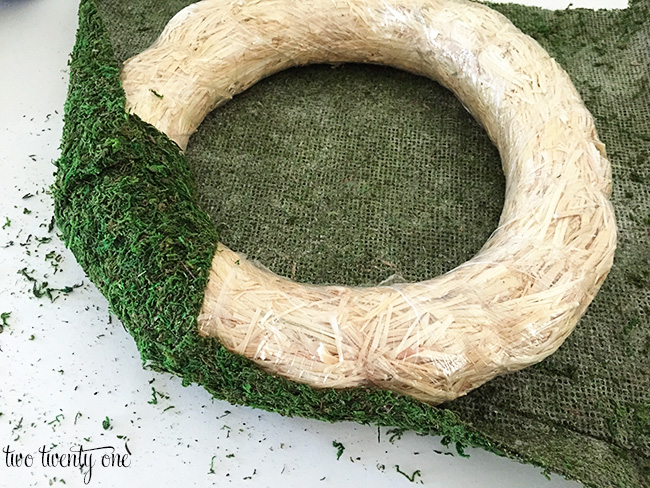 Using your scissors, cut the center into pizza slices. Pull the triangles and glue them into place.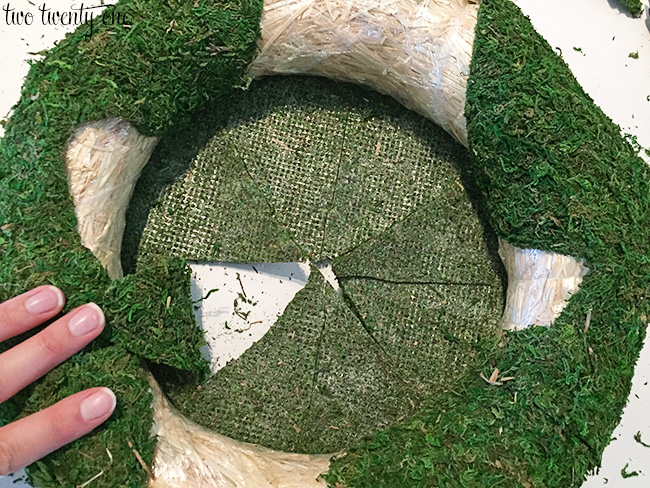 Now, you're going to have gaps. So you need to cut pieces from your excess moss and glue them in. It's like completing a puzzle. But with moss.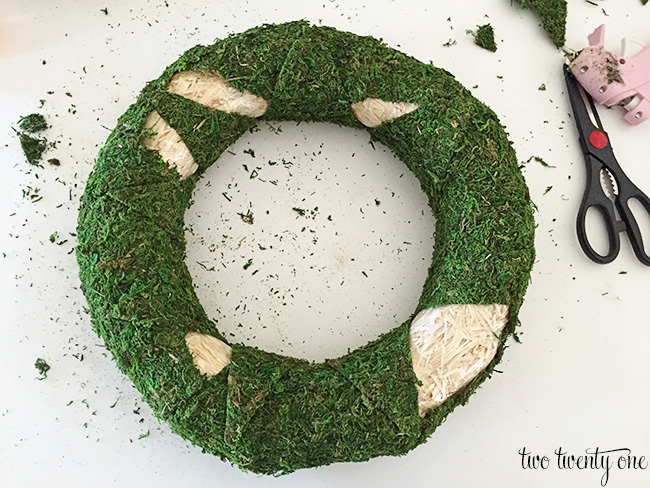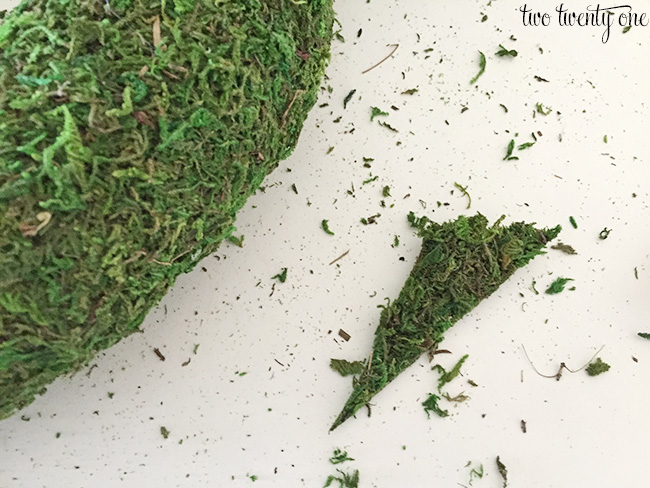 This is what your completed moss wreath should look like.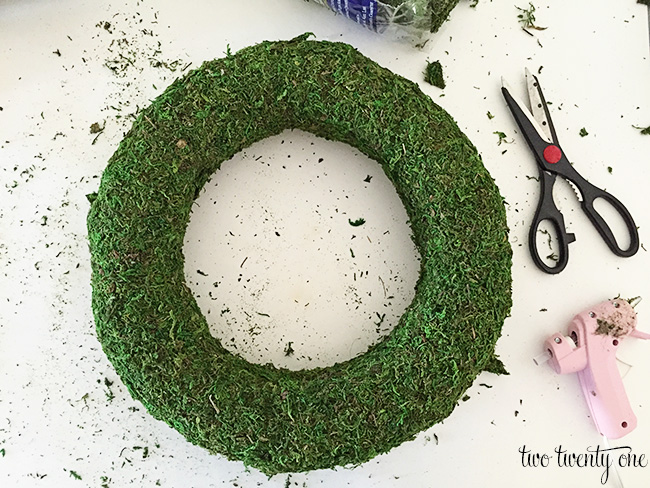 Now, grab your wire cutters and snip your faux foliage so there's about 2 inches of wire.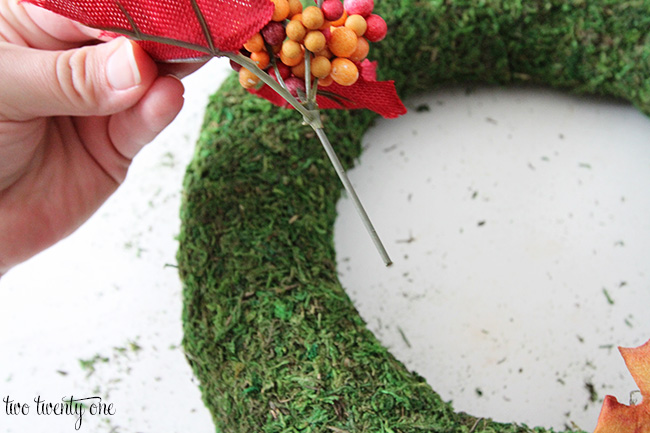 Strip the plastic stem thingy off using your scissors. Stick the wire into the wreath.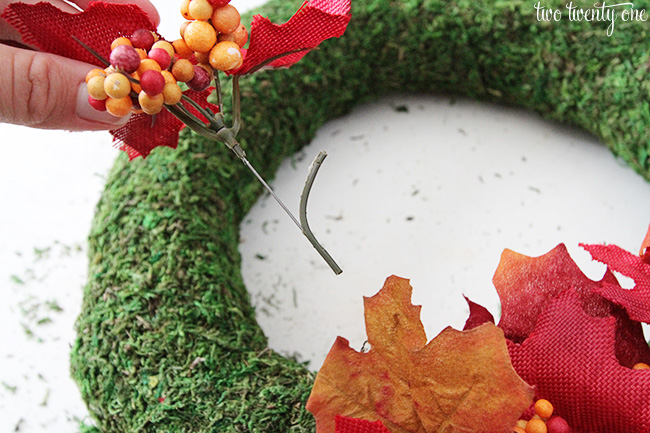 Arrange your foliage as you wish.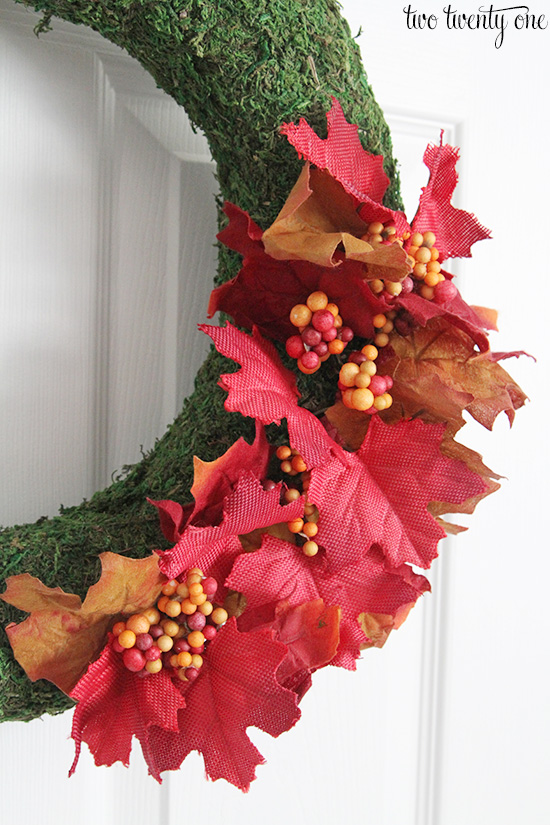 Now, you know whats awesome about sticking the wire into the wreath like how I did? The fall foliage isn't permanent. So when I want to change the wreath to a different season, all I have to do is pull out the wired faux flowers and put on new stuff.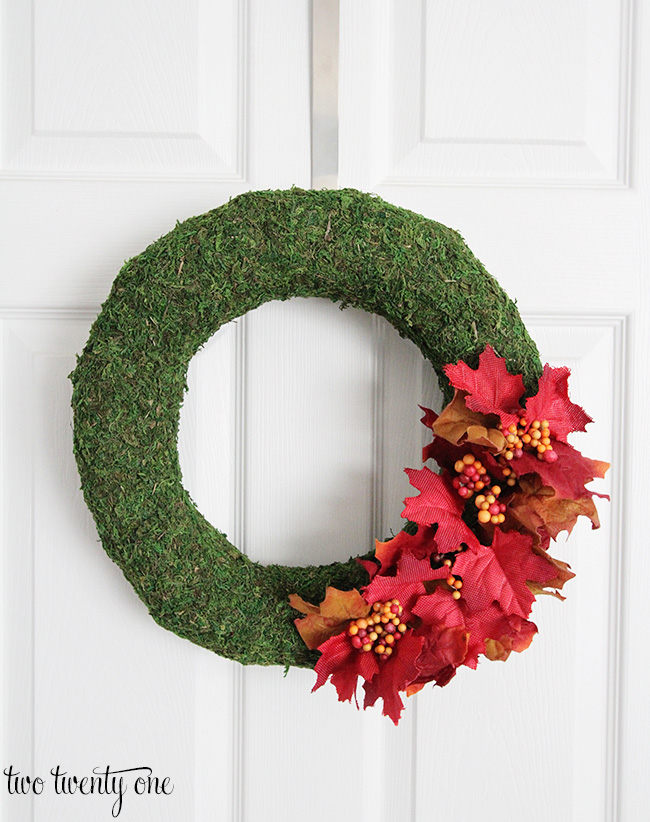 For the hidden hanger, cut about 2-3 inches of grosgrain ribbon and secure it with two pins. I angle the pins so it's hard for them to pop out.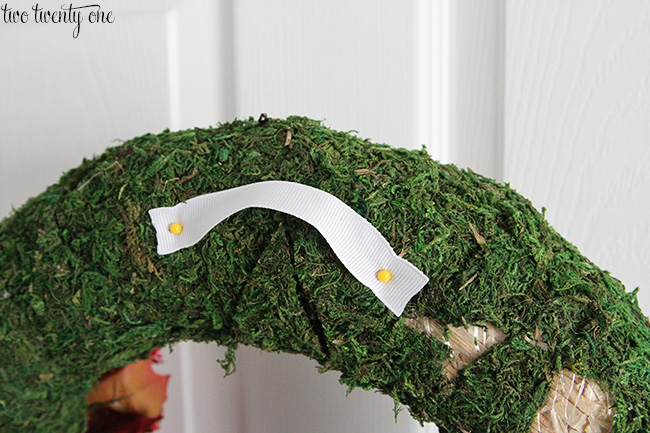 Now bring on the hoodies, football, and crisp air. But not fire pits because I don't like the smell of smoke.