6 Organizational Uses for Mesh Laundry Bags
Now this might seem like a pointless post, but it's not. I promise. Just stick with me.
So it's no lie that I have a slight obsession with mesh laundry bags. There's probably 15-20 of them floating around my house. Not kidding.
 You wouldn't think they'd have multiple uses, but they do.
1. Line dry or lay flat to dry clothing
I started using mesh laundry bags to remind me when I would wash pieces of clothing that I needed or wanted to line dry or lay flat to dry (bras, sweaters, clothing containing rayon, etc.).
Here's what I do:
Before putting a piece of clothing into the washing machine, I toss it into a mesh laundry bag. That way, when I take the clothes from the washer and put them in the dryer, I know the clothes in the bags need to be line dried or laid flat to dry.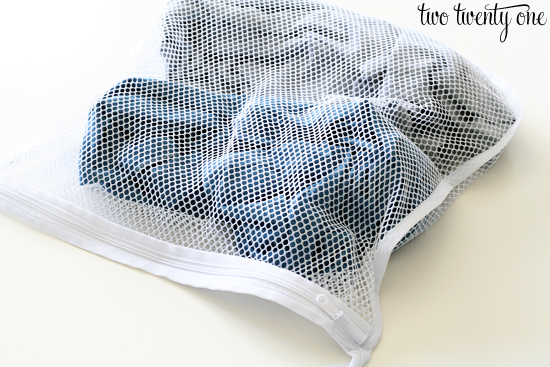 I keep a good amount of mesh laundry bags in our laundry room, hanging them on S hooks.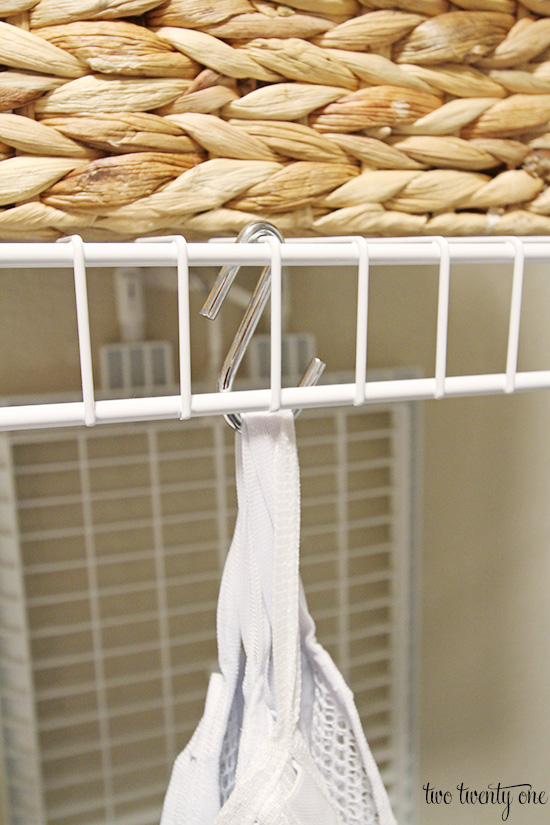 2-3. Socks and Velcro
Tired of losing socks? Throw them into mesh laundry bags. This is especially important if you have tiny-footed people living in your house.
Back when Owen wore bibs and used swaddles with Velcro, I would connect the Velcro on the bibs and throw put them in a mesh laundry bag to keep the Velcro from causing thread pulls on his clothes and my favorite swaddle blankets (they're softer than muslin and he still uses them as regular blankets when he sleeps).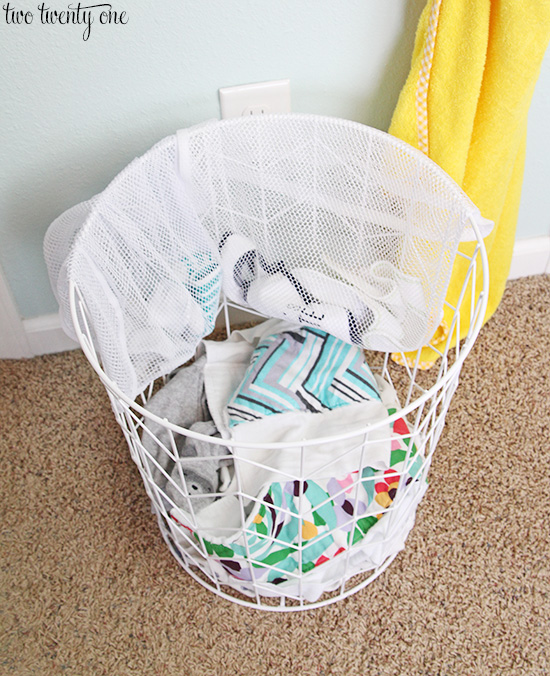 4. Puzzles
Mesh laundry bags are perfect for keeping puzzle pieces together.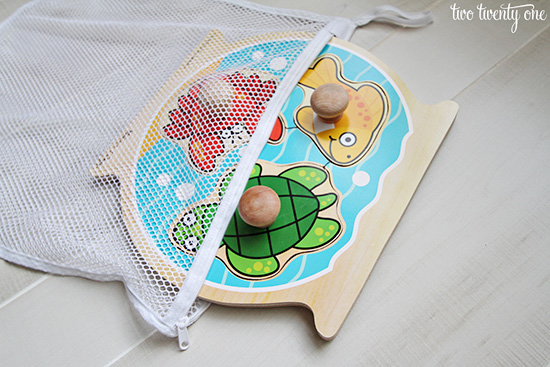 The mesh laundry bags in the photo below are from Dollar Tree– 3 for $1. But they aren't the best quality. FYI.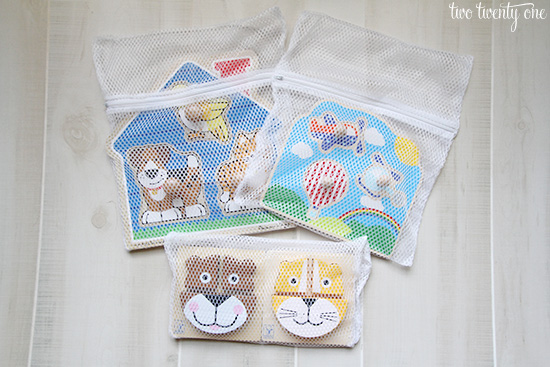 5. Toys with lots of pieces
They're also great for keeping toys with small pieces together.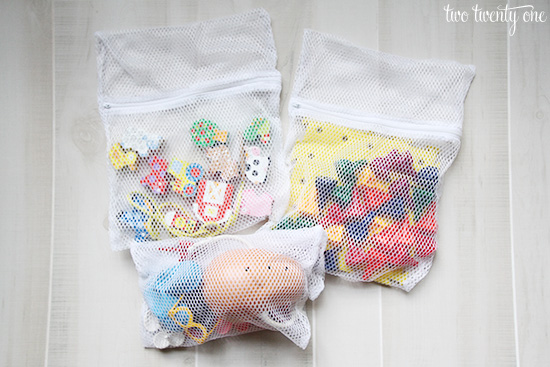 6. Bathtub
Instead of wasting $10-15 on a bathtub toy organizer, I hang a mesh laundry bag on a Command bath hook.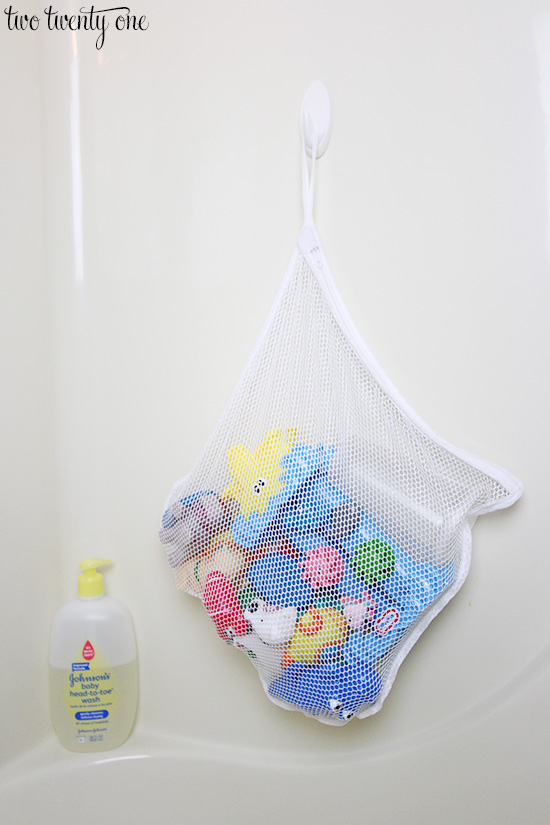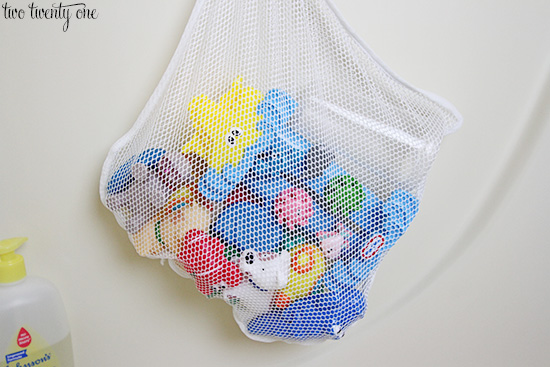 FYI, I got most of my mesh laundry bags with the loops at Walmart.
So, who's running out to buy mesh laundry bags today?
This post contains affiliate links.
Funds from affiliates help pay for web hosting, domain registration, email delivery, the occasional bottle of wine, and other fees to keep twotwentyone.net up and running. Thanks for your support! I appreciate it!