Today is a momentous day. You know why? It's the first time, in 5+ years of this blog, I'm sharing an alcoholic beverage, which is called a liquid sunshine cocktail.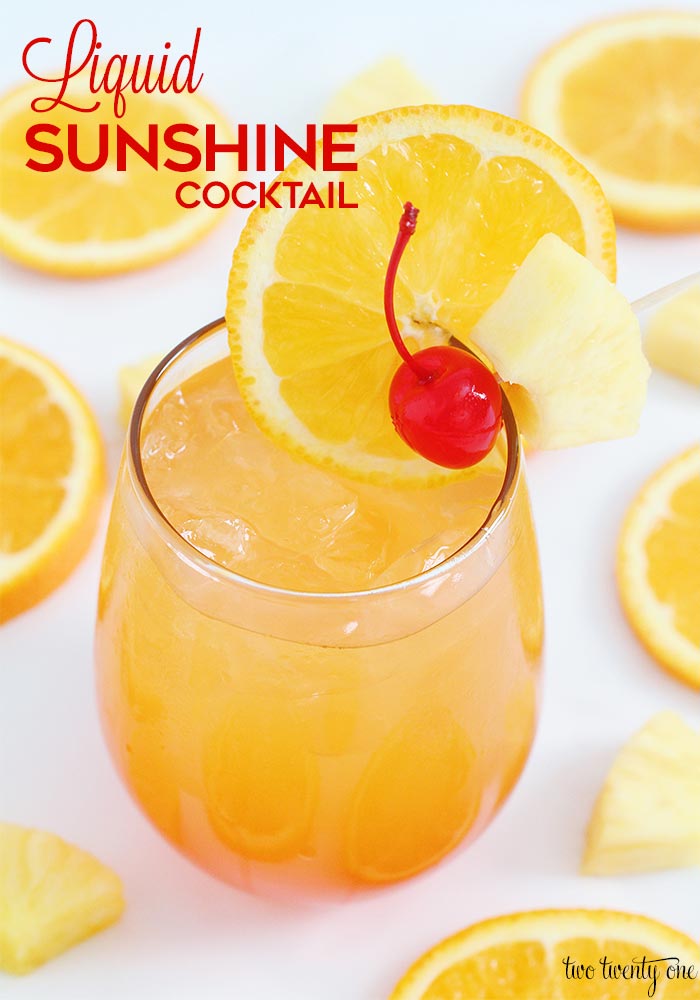 Now, this isn't the first time I've shared something containing alcohol though. Because I've previously shared mixed berry and pink moscato jam, malbec chocolate truffles, chardonnay peach cobbler, and cranberry orange relish.
But today I'm saying no need to waste time, just pour these five ingredients into a glass, serve over ice, and drink up!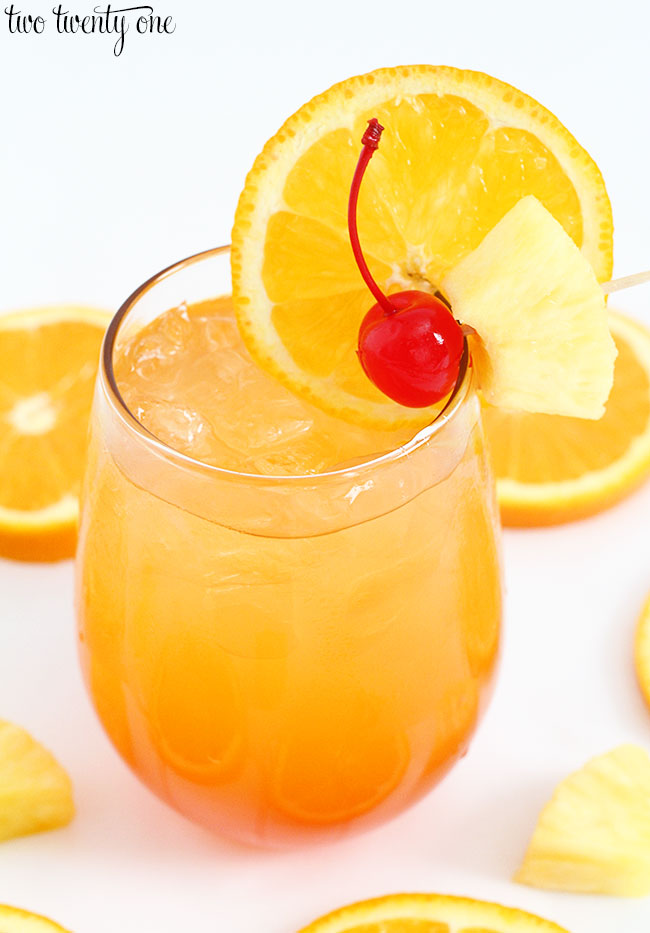 Why is it called a liquid sunshine cocktail? I have no clue other than it's a drink you should consume while basking in sunshine, and it resembles sunshine. Hence, liquid sunshine.
I'm a regular ole boozy wordsmith over here.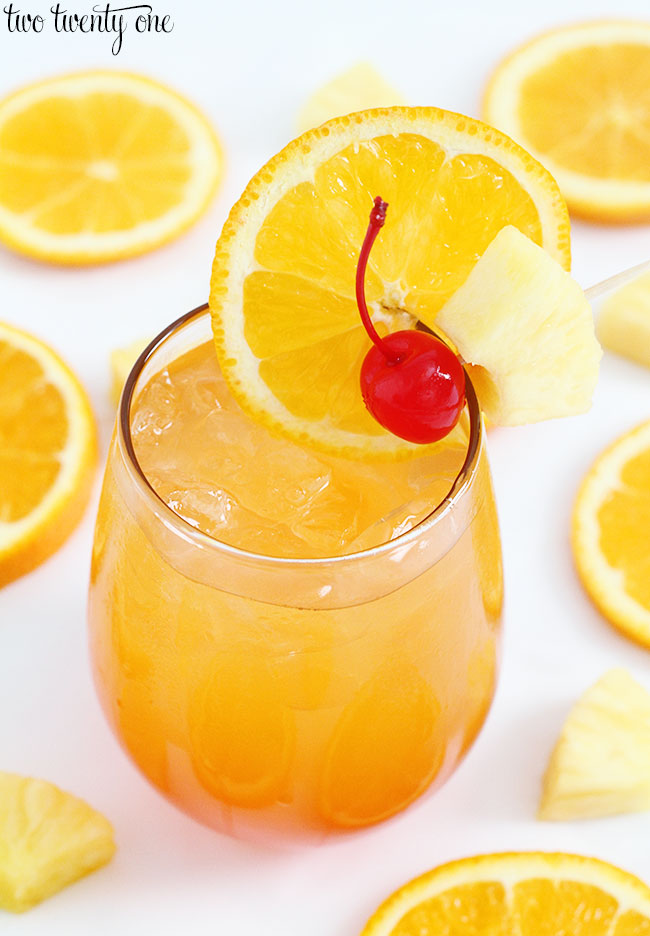 This Liquid Sunshine cocktail contains some of my favorite things– Malibu rum, peach schnapps, and pineapple juice. But to make it more orangey I added some orange juice and grenadine.
I've been drinking Malibu and pineapple since my college days. Depending on my mood, I'd order a whiskey and diet or a Malibu and pineapple when out at the bars with friends. I'm clearly a multiple personality drinker.
Side note: aren't maraschino cherries the best? I always forget how delicious they are until I have one.
Anyway, here's the Liquid Sunshine cocktail recipe.

Liquid Sunshine Cocktail
Ingredients
3

oz.

Malibu rum

1.5

oz.

peach schnapps

1/3

c.

orange juice

1/3

c.

pineapple juice

Splash of grenadine
Instructions
Fill a glass with ice. Pour the Malibu rum and peach schnapps over the ice, followed by the orange juice and pineapple. Gently stir. Drizzle in the grenadine and let it sink to the bottom. Do not stir. Optional: Garnish with an orange slice, pineapple, and cherry.