Malbec Chocolate Truffles
This post brought to you by Barefoot Wine. The consumption of wine didn't influence my opinions.
Hey, friends! Today I'm sharing another delicious recipe I cooked up with Barefoot Wine. This time it's malbec, which is a red wine with flavors of blackberry, currant, vanilla, caramel, and toasted oak. And I used it with one of my favorite food groups: chocolate.
If you've never made truffles before don't be intimated. The word "truffle" basically equates to "small dessert in ball form". Because "malbec chocolate balls" isn't very sophisticated sounding. Whereas calling them "malbec chocolate truffles" makes you sound all worldly and what not. I mean, you could call them "malbec chocolate spheres" but people may look at you funny. Try it and come back and tell me how it went.
But trust me, you'll get bonus points when you show up to a friend's party with your super fancy schmany malbec chocolate truffles.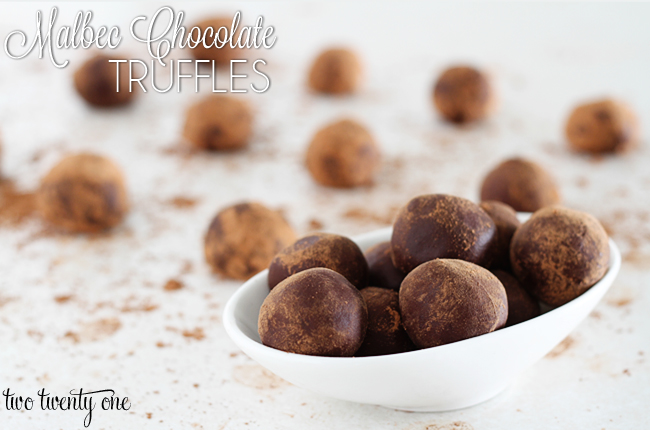 These littles guys are super easy to make and only require four ingredients.
Barefoot Malbec. Semi-sweet chocolate. Heavy whipping cream. Cocoa.
Begin by chopping up your chocolate. Put it into a bowl when you're done chopping.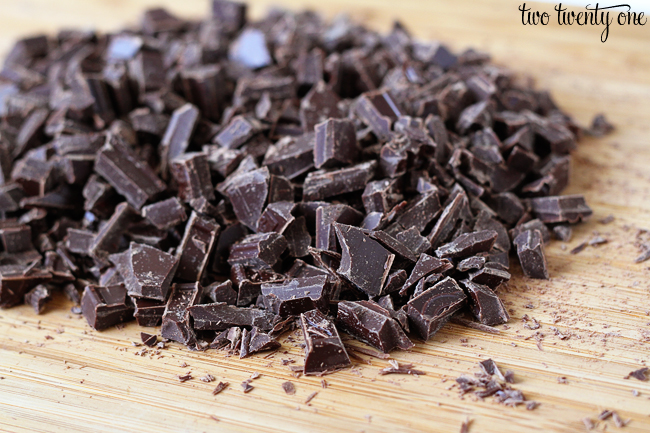 Then you'll grab your heavy whipping cream and bring it to a simmer in a saucepan. While you're waiting for it to begin to simmer add your wine to the chocolate. Right when the whipping cream begins to simmer take it off of the burner and pour into the bowl of chocolate and malbec. Let it sit for 3 minutes.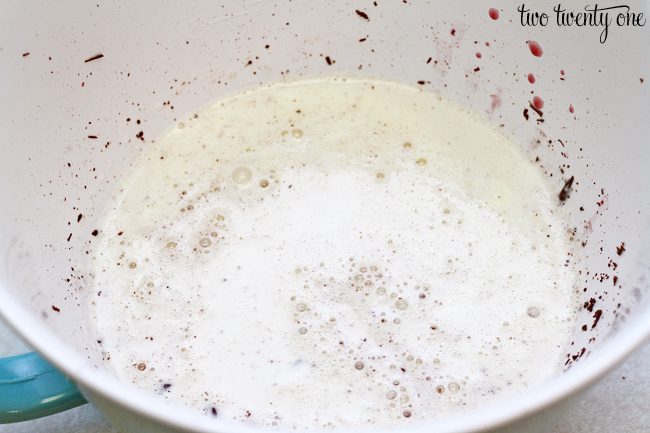 After the 3 minutes are up, mix the ingredients until they're nice and smooth.
Cover the bowl with plastic wrap. Allow the chocolate mixture to chill overnight.
When you get it out of the fridge the next day it should look like this. Before you get the mixture out of the fridge I suggest sifting the cocoa.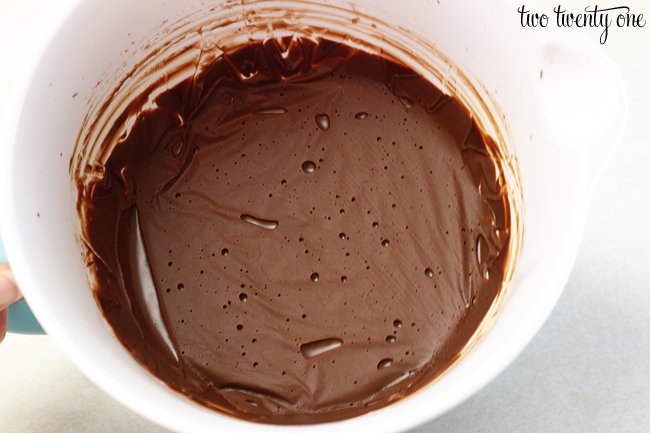 Grab your handy dandy cookie scoop and begin to scoop out some chocolate balls, er, truffles.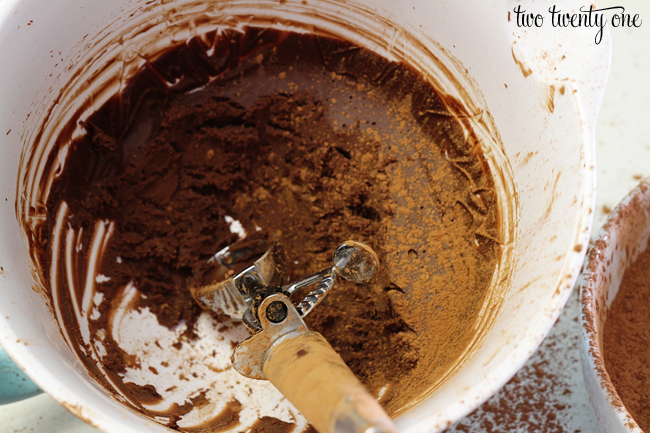 My trick was coating the palms of my hands with the sifted cocoa, scooping out the chocolate mixture, and rolling it into balls. This was messy, but it worked.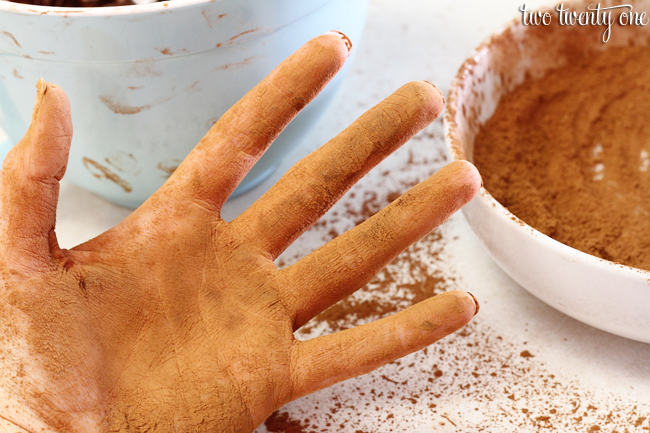 I tried to make my truffles on the smaller side since they're quite rich.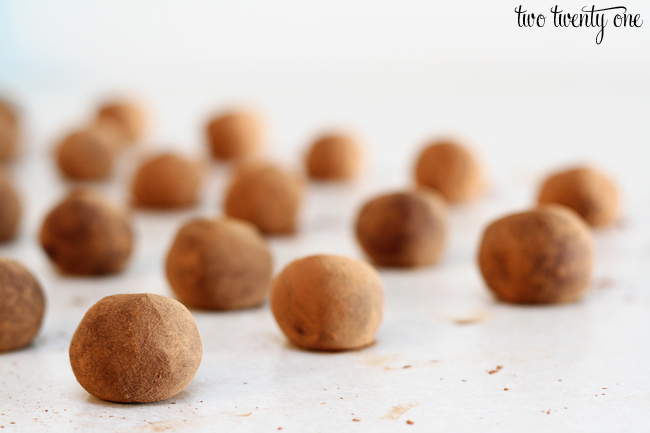 Chill your truffles until you're ready to serve them. They will begin to soften if you leave them out at room temperature for too long.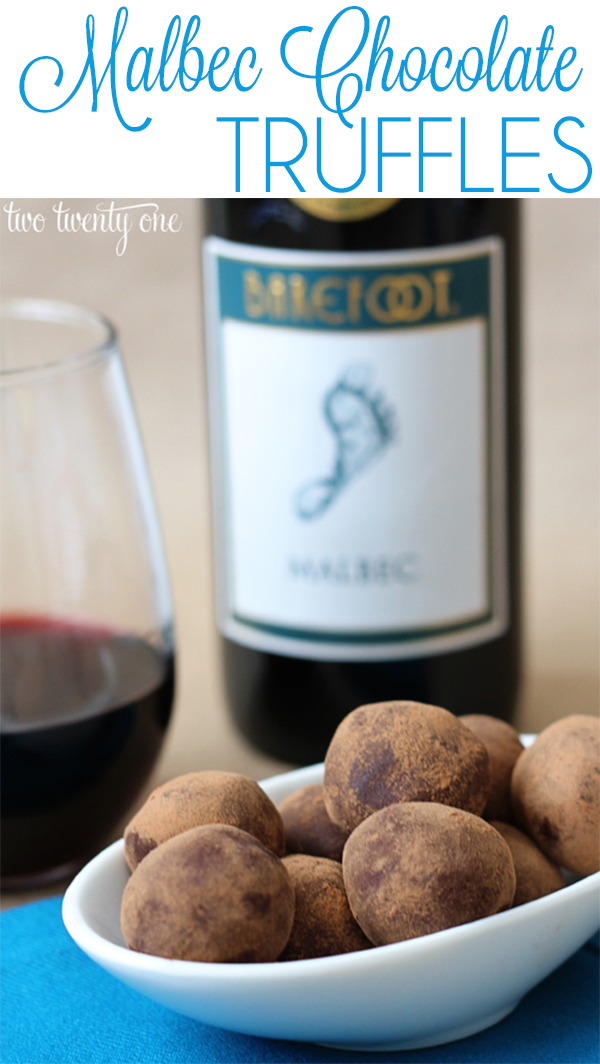 Feel free to wash your malbec chocolate truffles down with more malbec.
Who wants a fancy schmancy printable 4×6 recipe card? Click on the image of the card to print it.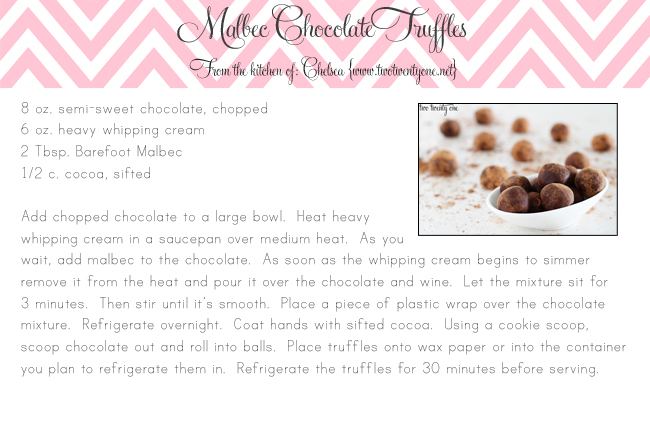 Check out my other truffle and ball desserts.
Oreo Truffles
Candy Corn Oreo Truffles
Peanut Butter Balls
Sorry, I can't call peanut butter balls "buckeyes" or "peanut butter truffles".
Have you made truffles before?
Think you'd try this recipe?
Which do you prefer, "balls" or "truffles"?
Stalk away!
This post brought to you by Barefoot Wine. The consumption of wine didn't influence my opinions.