I was going to title this post "You Know You're An Adult When You Blog About Landscaping" but deemed it too long.
This summer Brad and I had the misfortune of dealing with these pesky little buggers called bag worms. They invaded 3 out of our 6 arborvitaes. The bag worms basically eat the trees alive, defoliating them. And if the bag worm infestation is paired with other stresses, like the ridiculous drought we had last summer, they can kill the tree. Which is what happened to the arborvitae on the south side of our house. It wasn't totally dead, but there wasn't much hope for it so we decided to remove it and give it a proper burial in a dumpster. May it rest in peace.
The other arborvitae next to it also suffered an infestation. We treated it multiple times so we're hoping it bounces back in the spring. (It looks worse now than what it does in this photo.)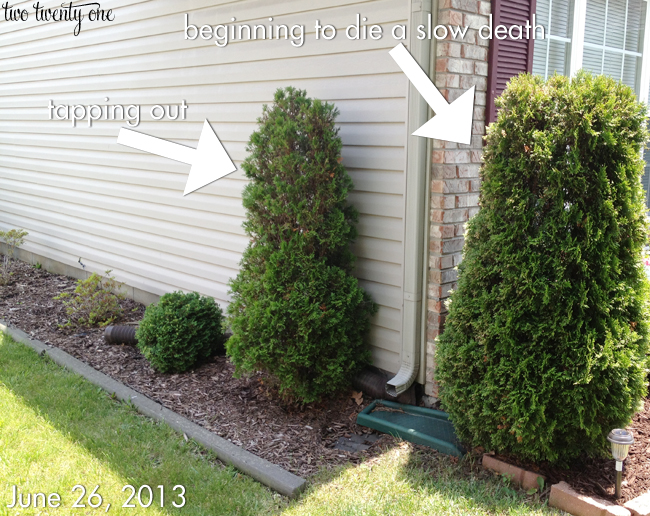 Brad dresses as fashionable as possible when he's working in the lawn. Back off, ladies. He's mine.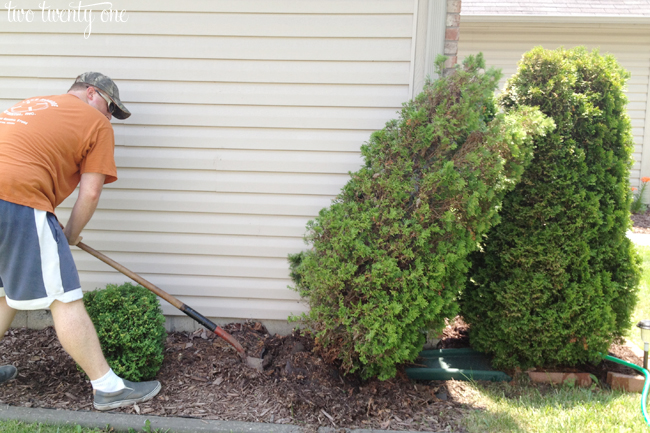 A couple years ago I bought two hydrangeas from the clearance sections of two different stores, which isn't anything new. All of our landscaping plants and flowers were either given to us or purchased from plant clearance sections. I shop the clearance sections for three reasons.
1. It's cheaper than paying full price (duh).
2. If I happen to kill the plant I can say "Meh, at least I didn't pay full price".
3. I like underdogs.
I initially planted the hydrangeas on the west side of our house where they got afternoon/evening sun. After two years and very little growth, I determined it was time to relocate them. I noticed that our neighbors with healthy hydrangeas planted theirs on the north sides of their homes. So I decided I'd give the north side a shot.
We dug up the hydrangeas this weekend and moved them to the north side of our house. Note: This photo was taken in 2011– I obviously favor the south side of our house because this was the most recent photo I have of the north side.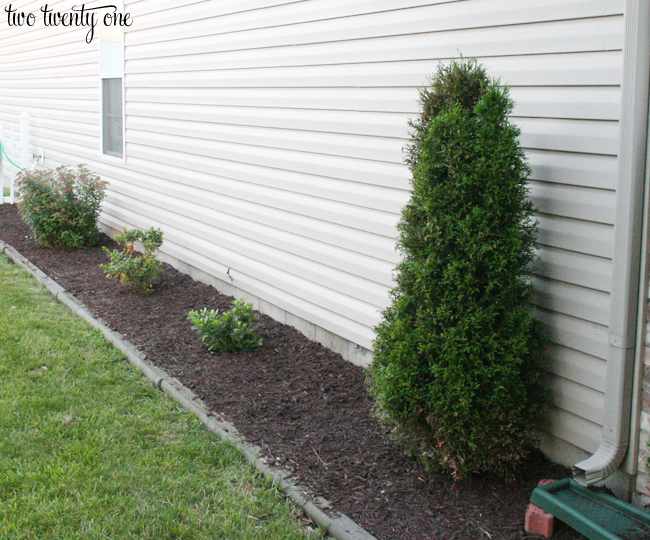 We put the bigger hydrangea where the now-dead arborvitae used to reside.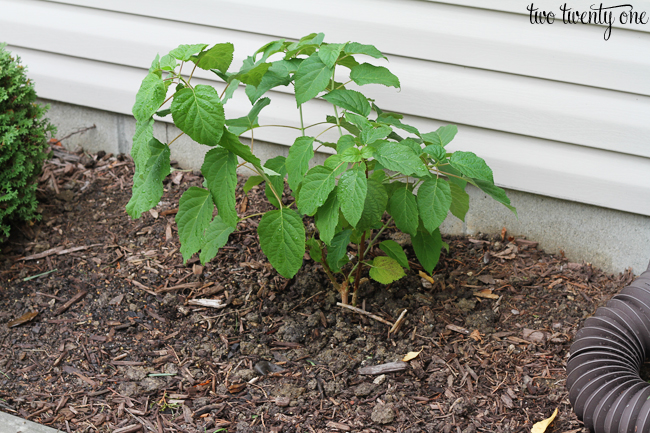 And we put the littler hydrangea in between my two clearance section azaleas.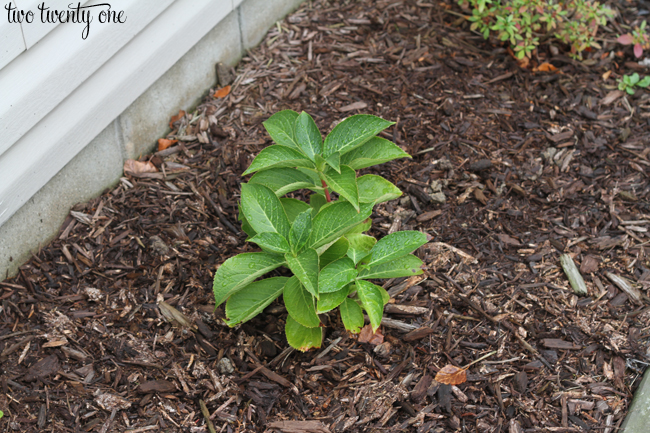 Note: Don't transplant your hydrangeas until late fall when the leaves fall off. I didn't find this out until after I already transplanted them. Whoopsies. Again, if they die I didn't pay much for them.
Fingers crossed the hydrangeas do better in their new location.
While we're on the topic of landscaping, when I was scouring my computer for photos of the north side of our house I stumbled upon a photo of our front flower bed, circa spring of 2011. The previous owners did this landscaping job, which possibly looked good to them when they planted everything in 2009 when the plants were smaller, but look at the overcrowded hostas smushed up against the house and the large random spot at the bottom of the photo.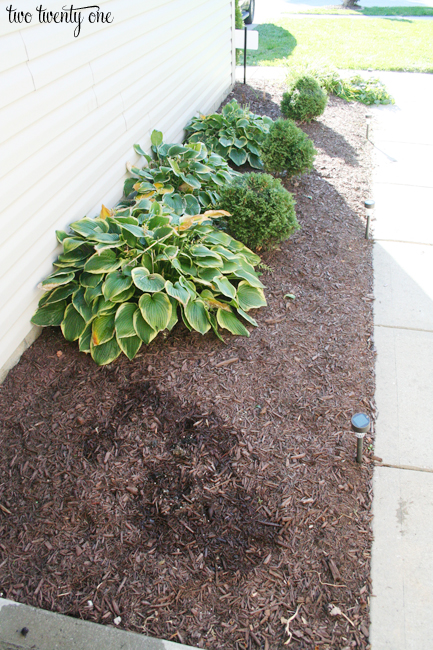 That fall, I relocated the smaller, round shrubs (Brad wouldn't let me toss them, but their days are numbered) to the north side of the house, and I moved the hostas to the middle of the flower bed. Here's how it looked this summer. Doesn't it look ten times better and not nearly as crowded?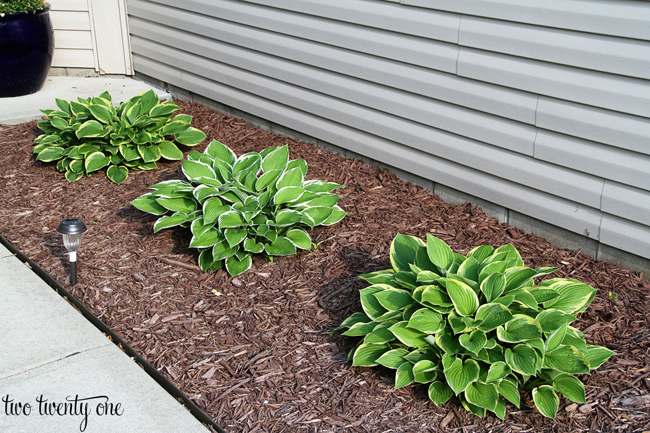 In other landscaping news, Brad and I want to plant a tree in our backyard this fall. Our choices are: October Glory Maple, Sugar Maple, or Saucer Magnolia. Any suggestions?
Have you ever had to deal with bag worms?
Do you grow hydrangeas? What's your secret for getting them to grow?