For the past few years, Brad and I have made our annual fall trip to our favorite Indianapolis-area orchard, Anderson Orchard in Mooresville (for all you locals). The last two years we went on a Sunday and spent a couple hours exploring the orchard (they have a beautiful lake and you can drive through the orchard) and picking out gourds, mums, and apples to bring home. An apple cider slushie is typically in order too.
Read about our 2011 and 2012 trips.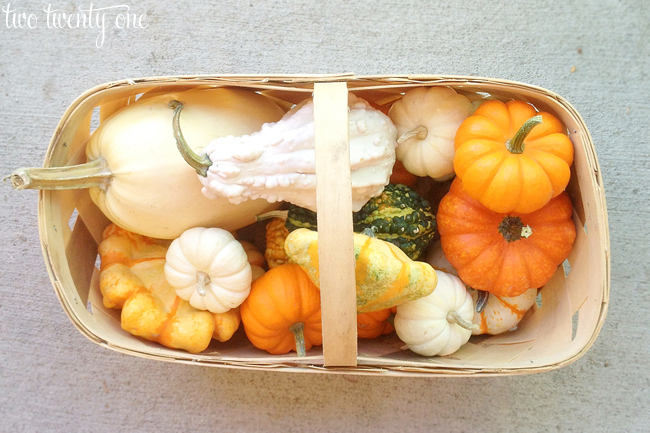 We were going to go to the orchard this past Sunday but it was rainy and gloomy, so we decided to make a quick trip after work on Monday. (You may have seen the photos I kept posting on Instagram. Hey, they were better than duck-face selfies.)  We didn't have time to explore so we were in and out in under an hour, which was fine. I brought my camera along but was too lazy to spend the 10 seconds getting it out of my bag so I snapped some pics with my iPhone to share with you guys.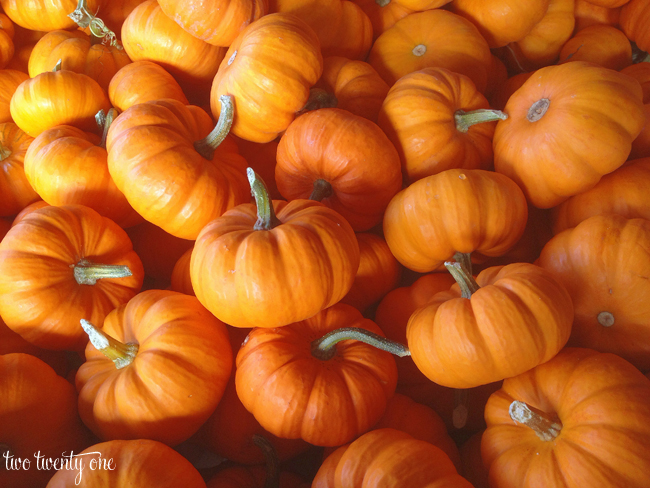 Fall is my favorite season next to spring. But you can barely tell it's fall here now because it was 80 degrees yesterday and it's supposed to be 82 today and 86 tomorrow. Midwest weather at its finest.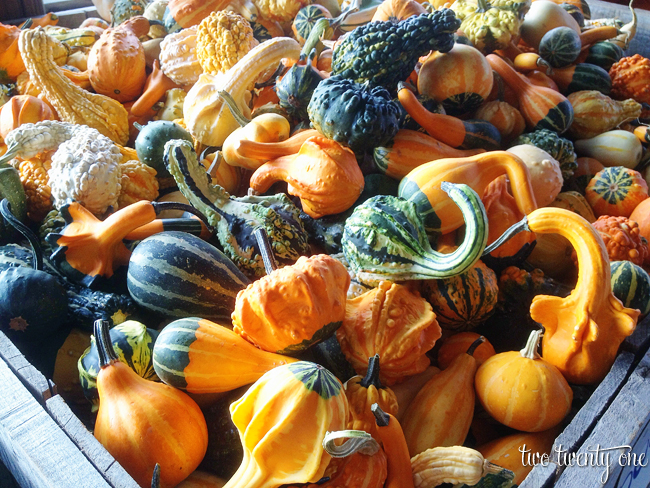 I picked out a bunch of small gourds, mini orange and mini white pumpkins, and mums for our front porch decor– something I've been doing since we've moved into this house (see 2011 and 2012 front porch displays). I was hoping they'd have some mums with mostly opened blooms but they were probably scooped up over the weekend. So I'm hoping the mums I bought open up this weekend so I can take photos and share them next week.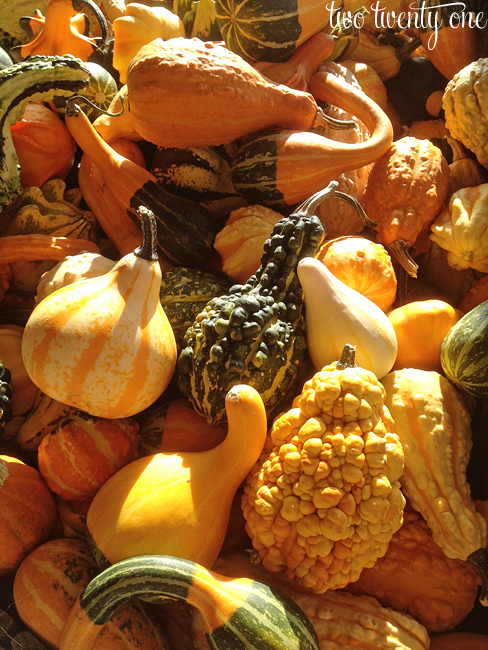 Hopefully, you get to experience a "true fall" where you live. If not, I hope these photos make you jealous of what you're missing. Just kidding. Kind of. No, but really, you should move to the Midwest. Unless you live somewhere where it's 75 degrees year-round and/or you have amazing views of mountains or bodies of water. Then you should totally stay where you are and live your falls vicariously through me. . . and invite me to visit. I'll bring you an apple cider slushie.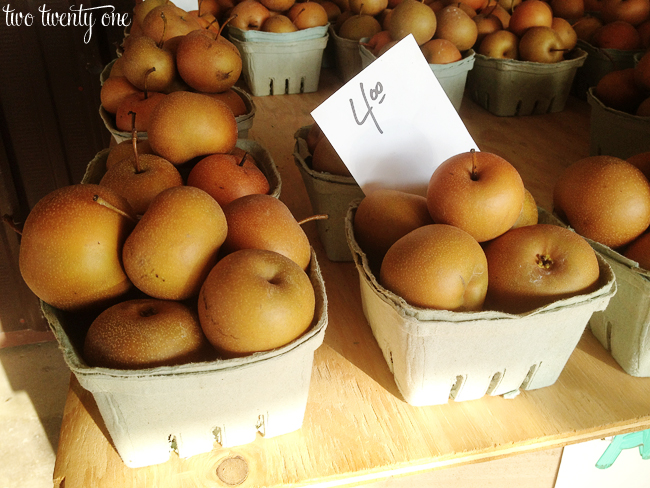 I hope you have the opportunity to hit up a local orchard this weekend. Support small businesses and get your apple cider slushie drank on, people!
Stalk away!