Is it me or is fall flying by? And because I feel the fall decorating window is rather small before Halloween pushes in, I try to have my fall front porch decor transfer into the Halloween and then Thanksgiving. More bang for my buck, if you will.
I surprised myself and went with an all orange color scheme– orange pumpkins and orange mums to be exact. I'm not a huge fan of orange but I was feeling it this year.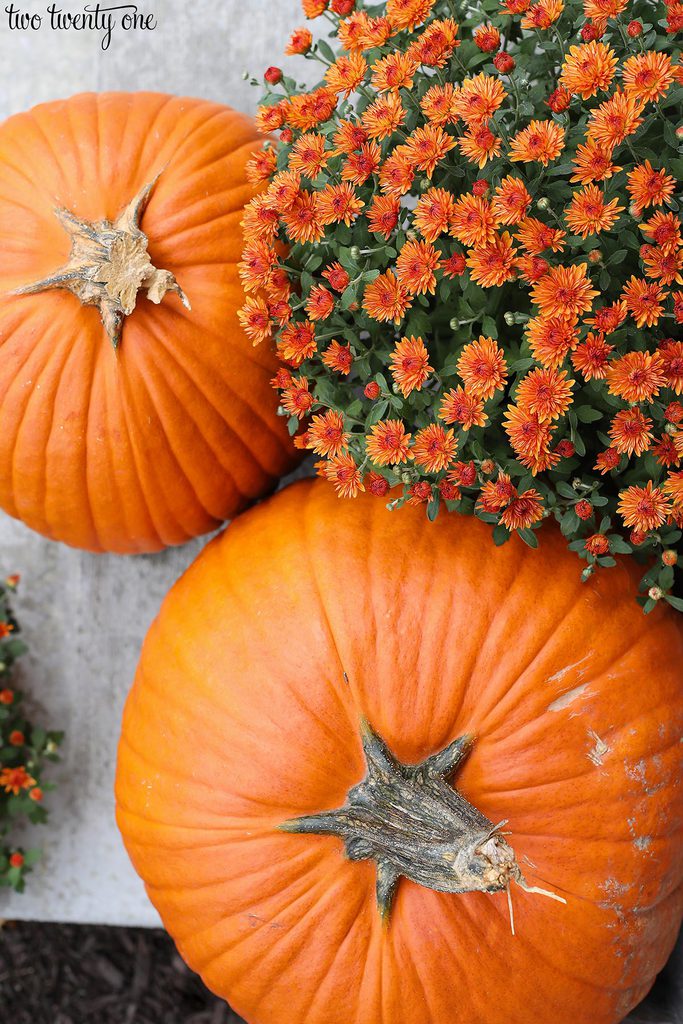 The orange mums are from Costco. I believe a set of four was like $15. I kept them in the black planters they came in. I didn't see the point in trying to make them fancy. Fingers crossed the mums stay orange, unlike my purple-turned-white mums on the deck that I purchased at Costco.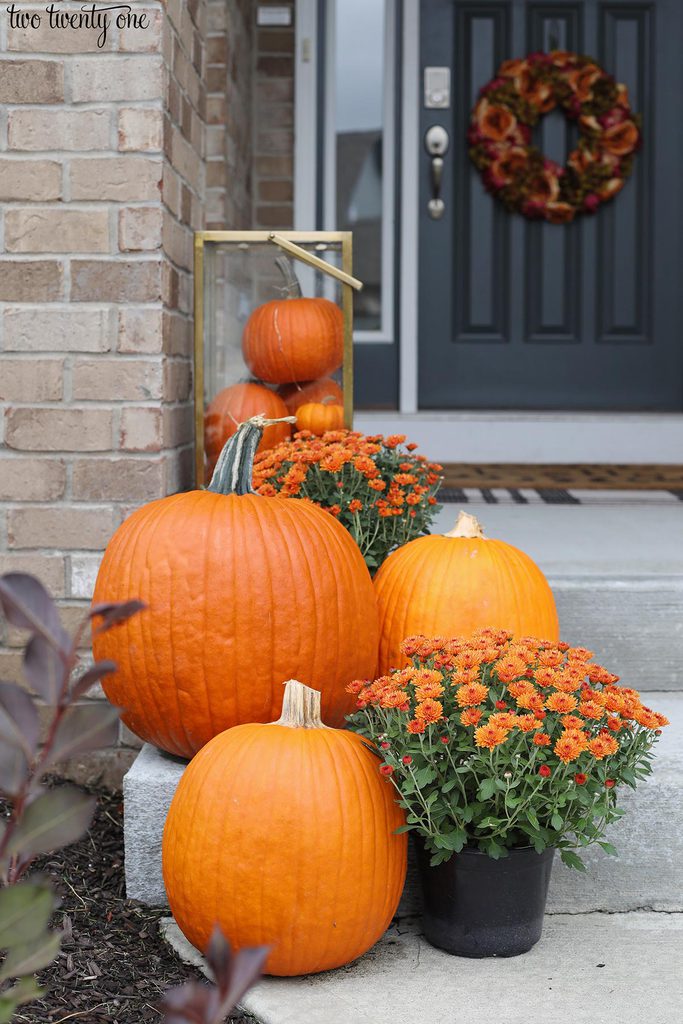 The massive pumpkins were from Costco for $6 each, and the regular-sized pumpkins on the steps were from Kroger. I scored the lanterns on clearance from Target last fall. I collected the smaller pumpkins that are inside the lanterns from Kroger, Trader Joe's, and a local orchard. The wreath on the front door is from Home Goods. The rug and door mat are linked here.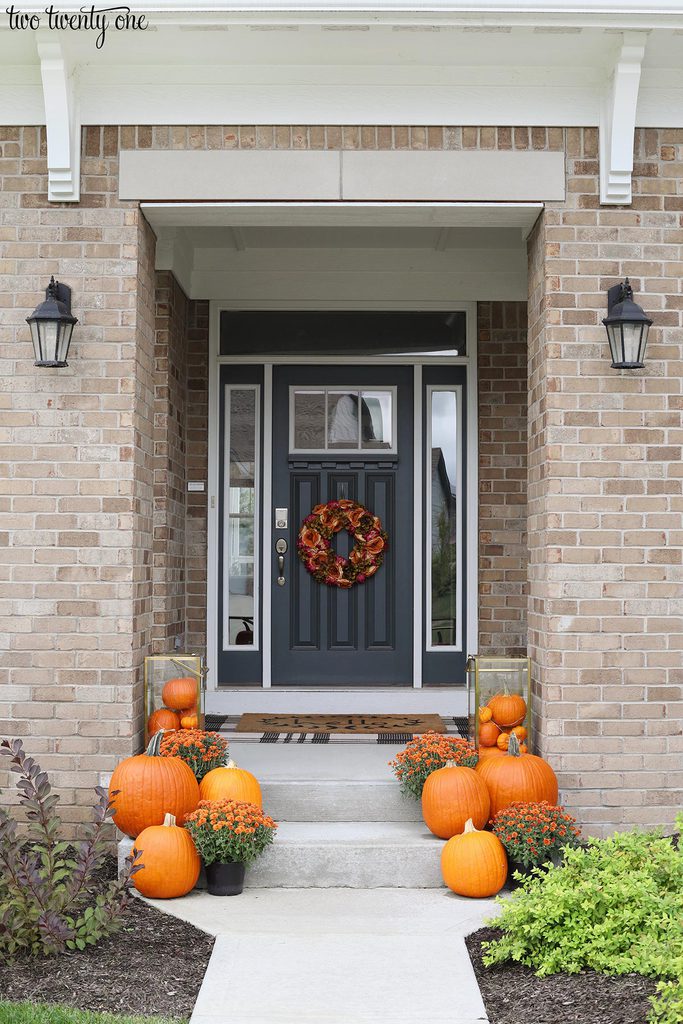 I think this set-up will look good into November, don't you?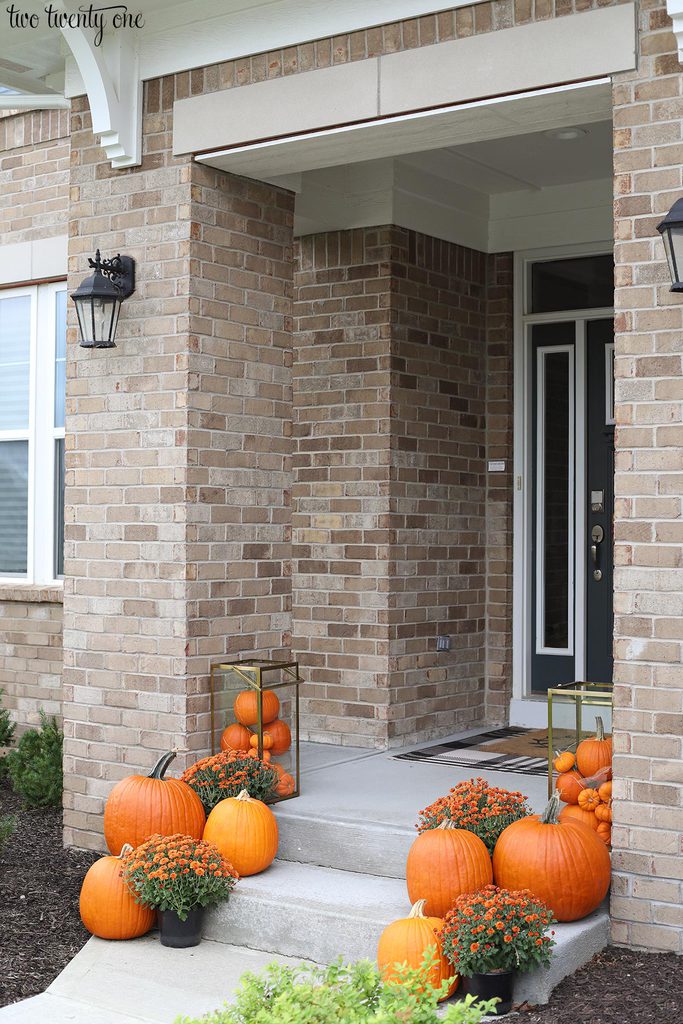 I added some fairy lights to the lanterns so the pumpkins can glow at night. The fairy lights came with a timer mode so I set them to go off around 6PM and then they turn off at some point during the night.
Side note: I can't wait to change out our outdoor wall lights the flank the porch and our garage doors. Every single house in our neighborhood has the same exact lights.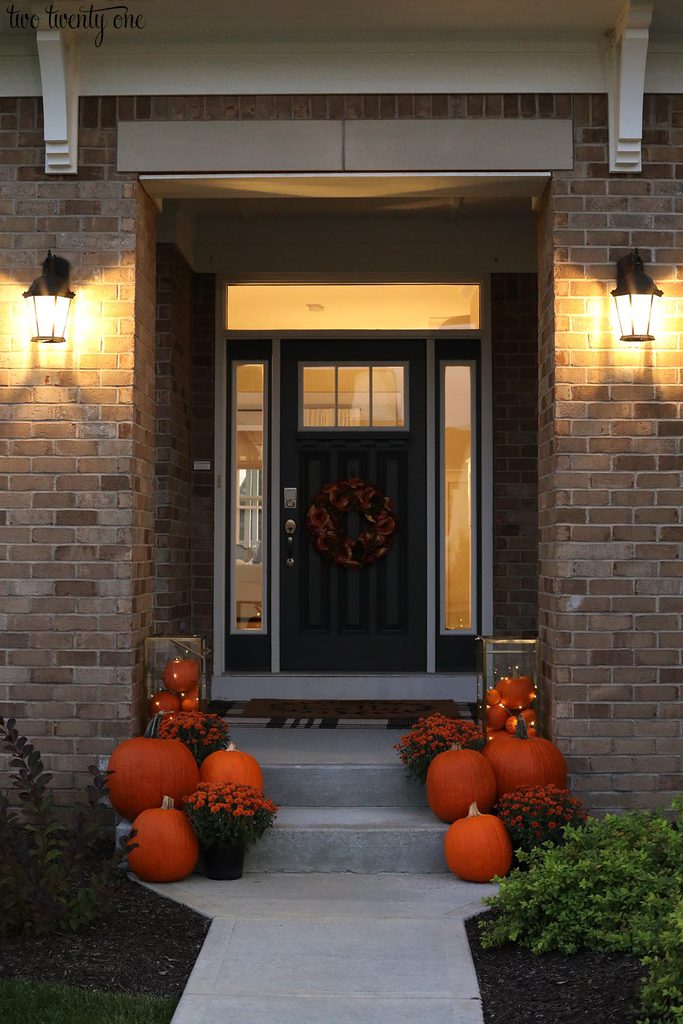 What fall colors did you go with this year?