I thought I'd give a little vegetable garden update today since it's been a couple months since I talked about our little garden.  I doubt I'll do another garden update this year, so if you hate vegetable gardens, or vegetables in general, you can rejoice.
HOLY SMOKES, you guys. Our tomatoes are out of control. I'm going to start keeping some in the trunk of my car and giving them away to strangers in parking lots. That's not weird, right? You'd totally take tomatoes from a nice, super pregnant lady, wouldn't you?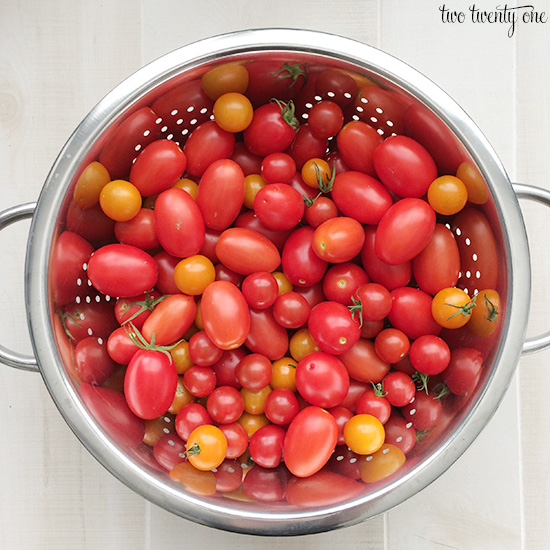 Look at these monsters. See. I wasn't kidding. Beasts!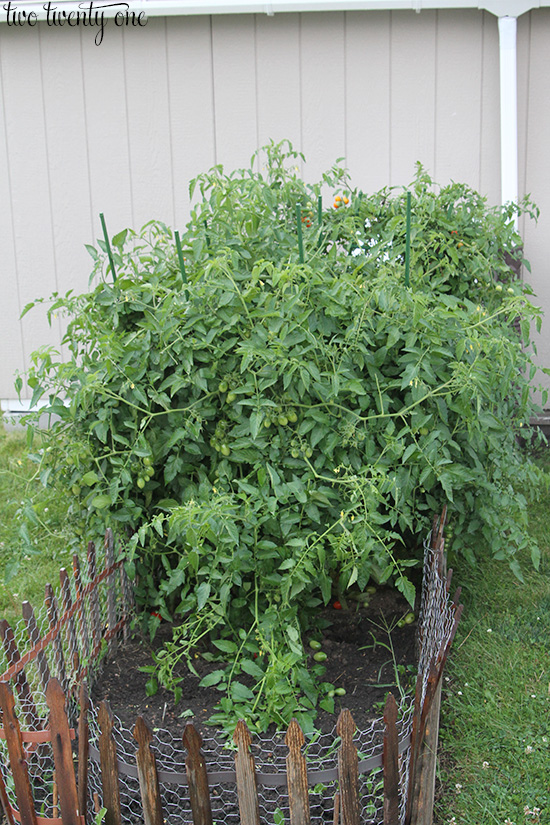 In case you're wondering, the lettuce plants had run their course so we removed them from the garden. But we plan to plant fall lettuce.
Brad and I think it was the fertilizer he put down last fall that created these behemoths. The weather this summer probably has something to do with it too. We've had a significant amount of rain and cooler temperatures.
In case you're wondering, Brad put down 12-12-12 fertilizer and then tilled the soil when he put the garden to bed last fall. Then, this spring he tilled the garden again before we planted the tomatoes and lettuce. We put down the fertilizer in the fall so it would have time to work itself into the soil and not be as powerful. I can only imagine what the plants would look like if we fertilized this spring.
So if you plan on starting a garden next year, I highly recommend fertilizing in the fall, tilling the soil, and then tilling the soil again in the spring.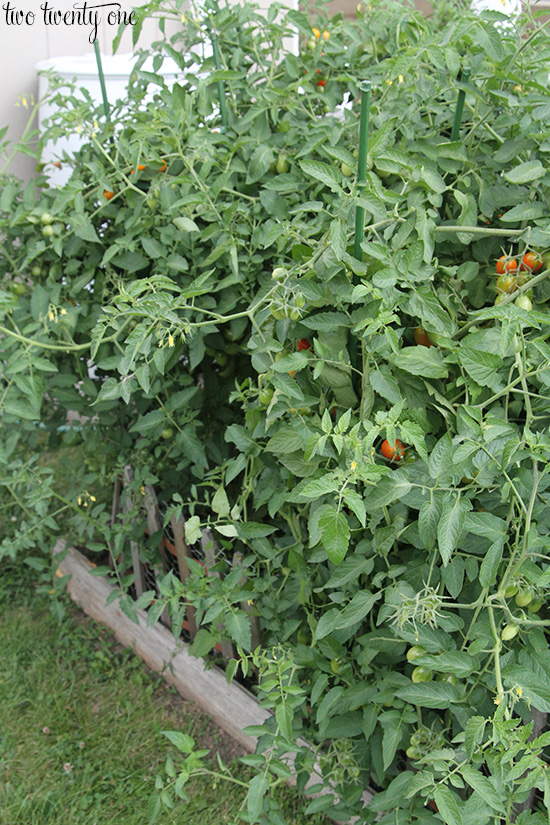 We have two Juliet Roma tomato plants, which are sweet and crack resistant. They're great for salads and salsa. I guess I should find a salsa recipe and make some because we have plenty of these tomatoes.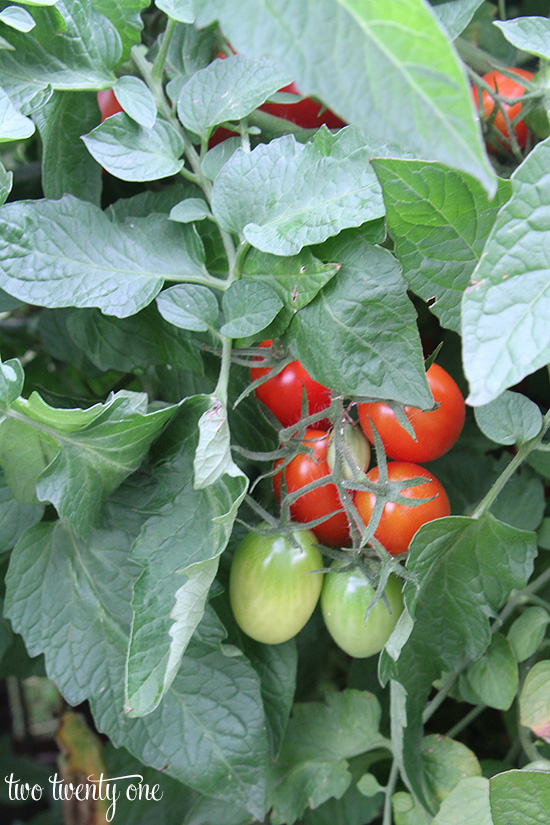 We also have one regular cherry tomato plant. I use these in salads, like my summer couscous salad, pasta salad, and basic garden salads.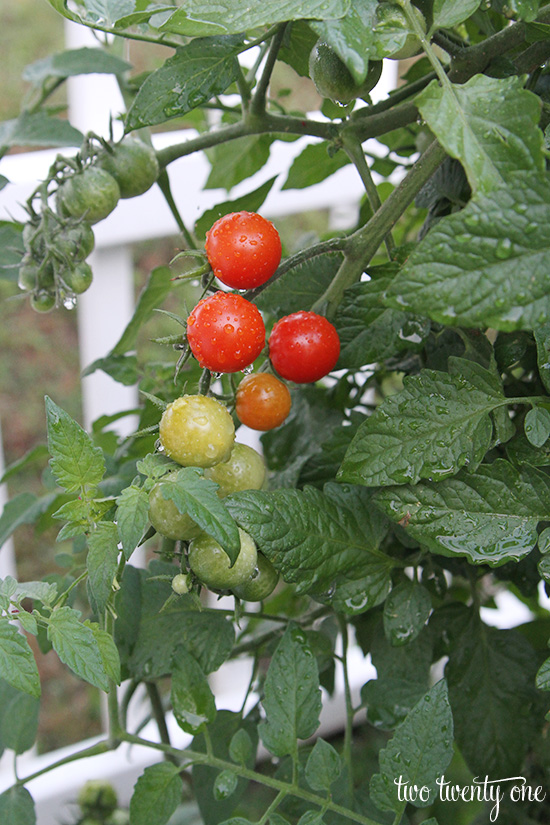 And then there's our sun gold tomatoes. I use them in various salads as well.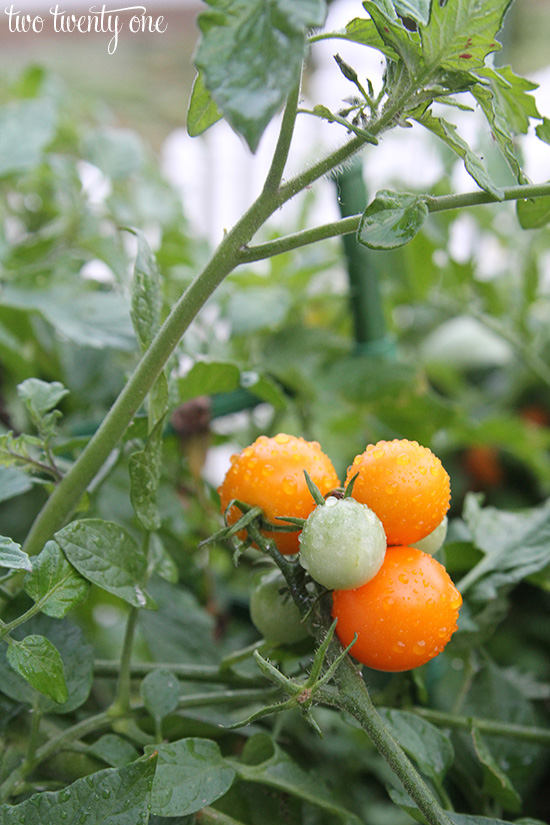 If you're growing tomato plants this year, how are they doing?
Have an easy salsa recipe you'd care to share?