Every year I share our fallified (yes, totally a word– look it up) front porch. Here's 2011 and 2012. And today I'm sharing our fall porch decor 2013, so grab your apple cider slushie, take a seat, and get your scrolling finger ready.
I can't bring myself to throw away our, now massive, fern (look how small he was back in April when I got him), so he's staying on the front porch for now, along with our never-going-anywhere-because-it-weighs-300-pounds planter.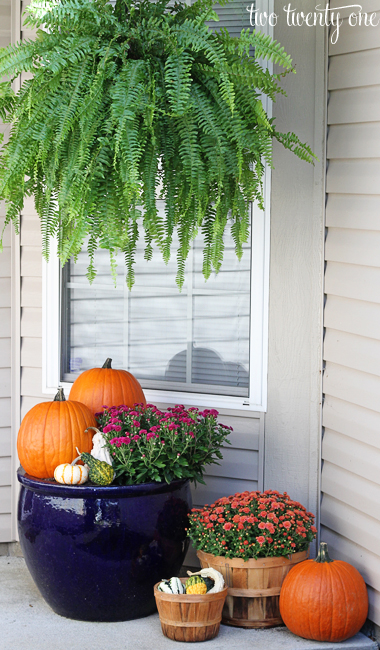 The pumpkins are from Kroger, and all the gourds and mums are from our trip to the orchard last week.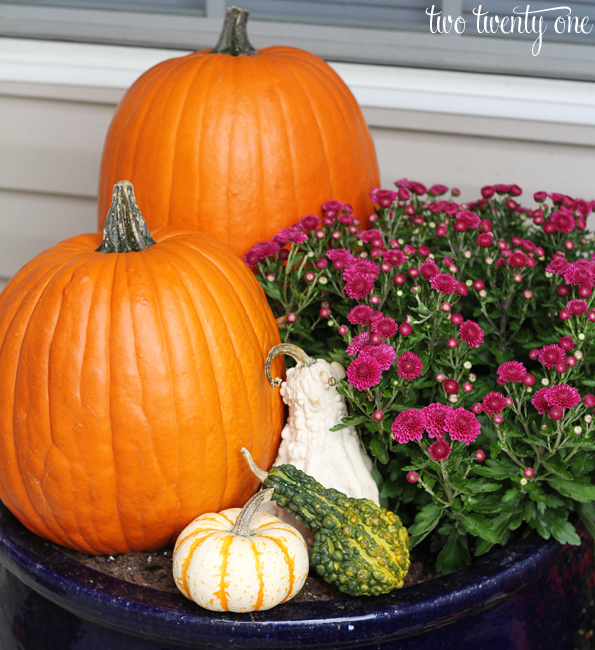 I had never seen an all-white gourd like this one so I had to snatch it up.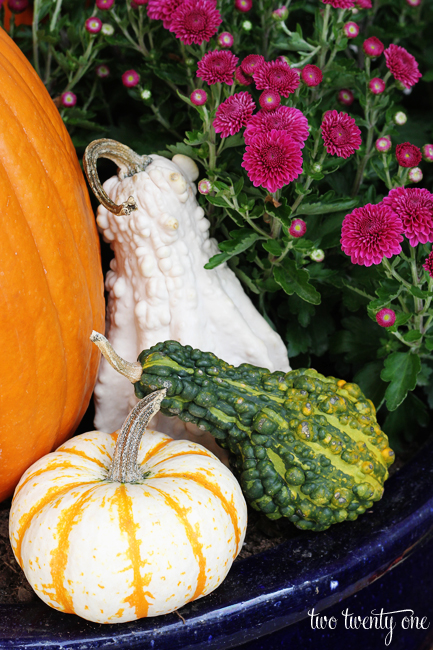 I did some trickery to make the pumpkin in the back of the planter sit taller than the other pumpkin and mum. In this case, I used an old container that I turned over. I moved the dirt around it in an attempt to conceal it. Pumpkin height trickery, you learned it here first.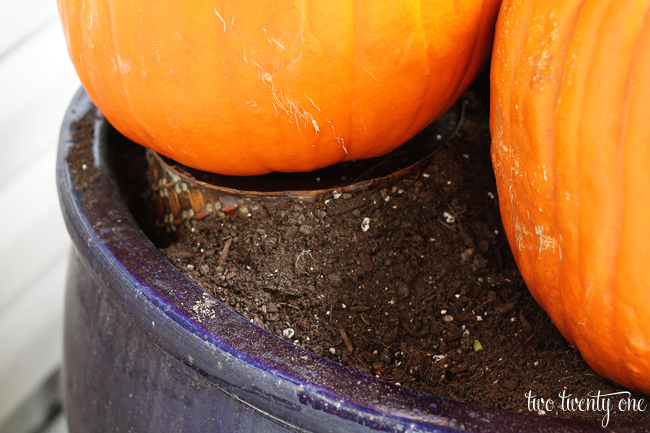 The mums finally started to open up this weekend. I love this magenta-ish color.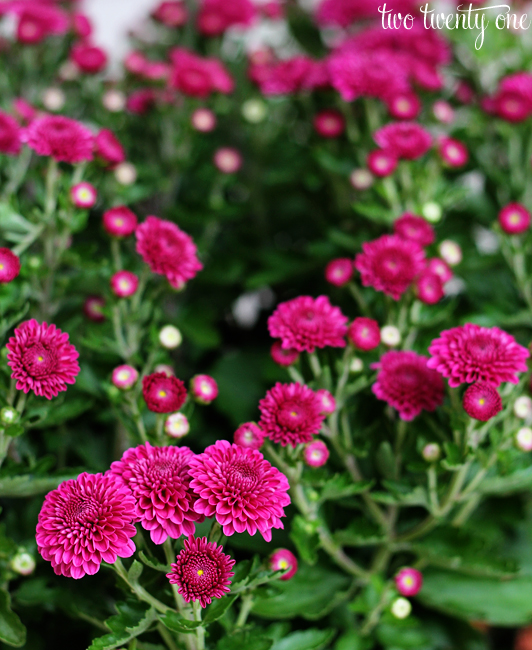 I used a couple of old apple baskets we've had for years in the display. I just plopped the mum straight into the larger basket. And I did a little trickery with the smaller basket holding the gourds.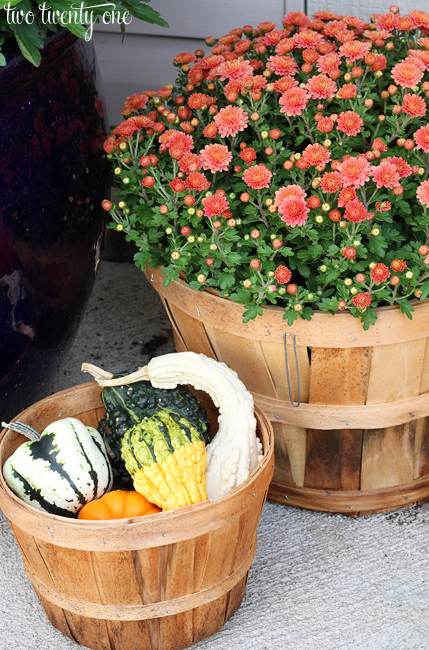 Since I didn't want to have to put three or four extra gourds in the basket to make it look full, I grabbed an old plastic bowl, turned it over, put it on the bottom of the basket, and piled five gourds on top. Gourd-basket trickery, also learned here first.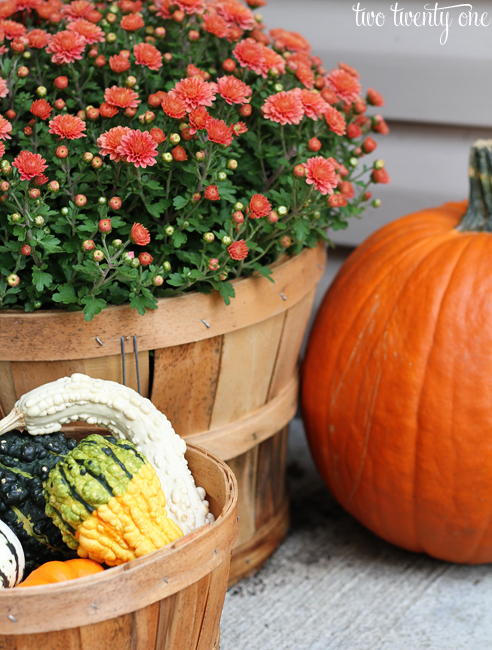 I also love the peachy-pink color of this mum.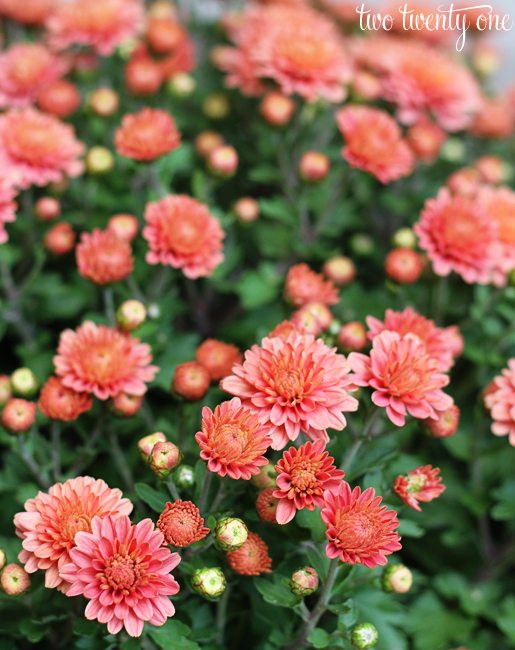 This year my fall porch decor cost a whopping $25. Not too shabby if you ask me.
Pumpkins: $10… Kroger
Mums: $10… Anderson Orchard in Mooresville, IN
Gourds: $5… Anderson Orchard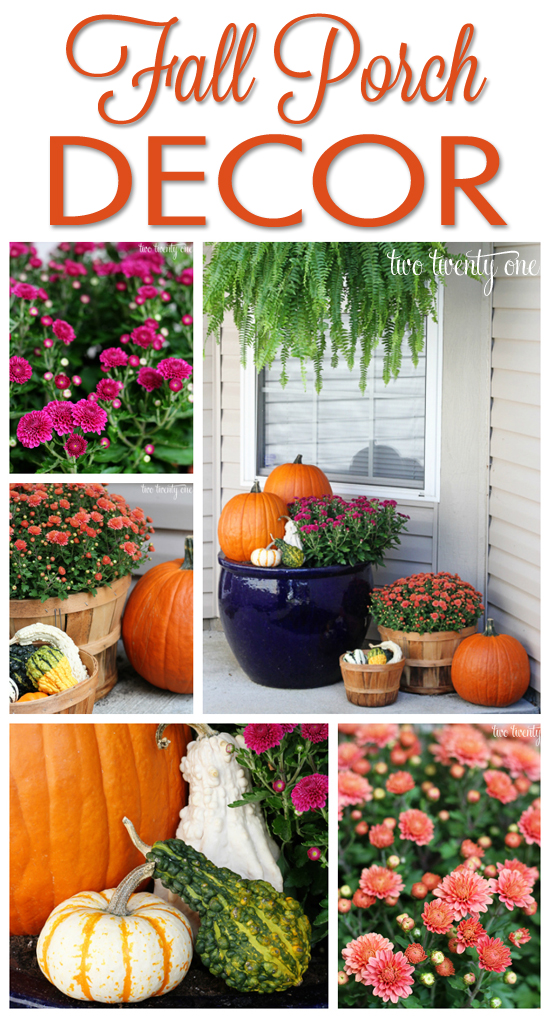 Do you decorate your front porch (assuming you have one) for fall?
Do you prefer bumpy or non-bumpy gourds?
Stalk away!