I finally got around to upgrading our vegetable garden fencing this past weekend. For the past two years we protected the vegetables from rascally rabbits with some rusty metal fencing so we were due for something new.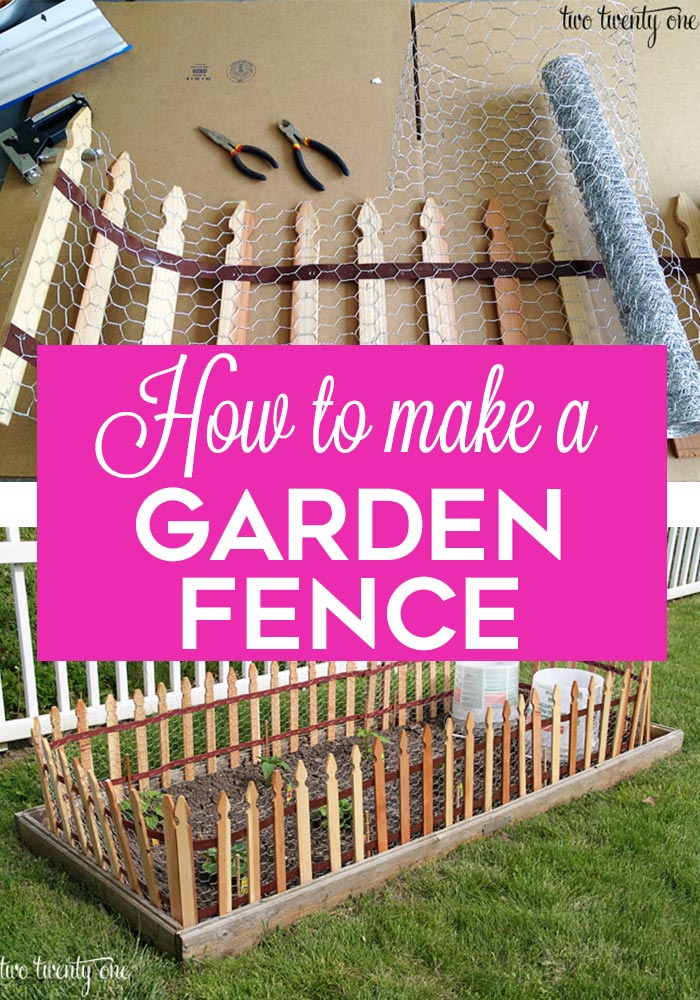 I picked up a roll of wire fencing and three rolls of wooden fencing from Lowes to make the fence. I also grabbed my handheld staple gun and wire cutters.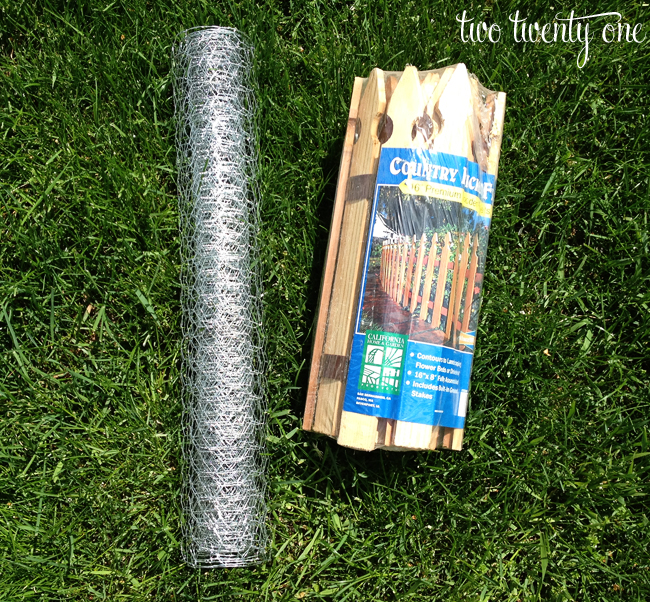 I simply unrolled the wooden fencing, placed the wire fencing on top, and stapled it to the wooden fencing. Then I went back through and cut the excess wire off.
Now, I'm going to share a blogger fail with you. Not many bloggers share these things but I'm cool with publicly sharing my failures.
Okay so I probably should have thought this out some more before I started. Instead of putting the nice, smooth part of the wire at the top of the fencing, where it would  potentially touch our skin when we reach in to get produce, I put it at the bottom. Then I used the wire cutters to clip the excess wire at the top. Mistake. It's not terribly sharp, but it would have been nice to have the smooth side of the wire on the top, and the cut side on the bottom where it wouldn't be in contact with any skin.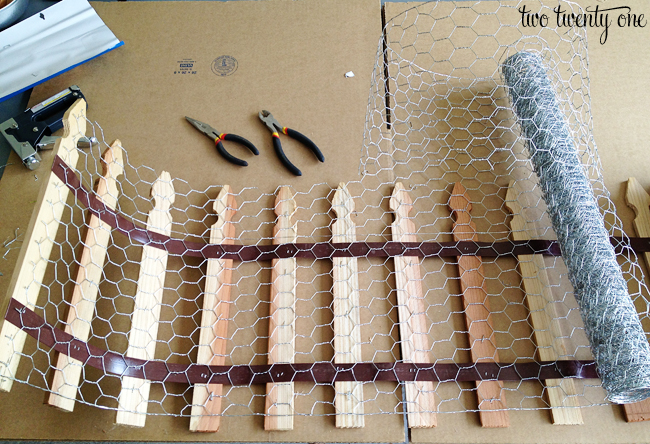 I finally wised up when I was more than half way done. Face palm. I was too annoyed to go back, pull out all the staples, flip the wire, and reattach it. So I put the smooth side of the fencing near the tomato plants– the most frequently picked vegetable in our garden.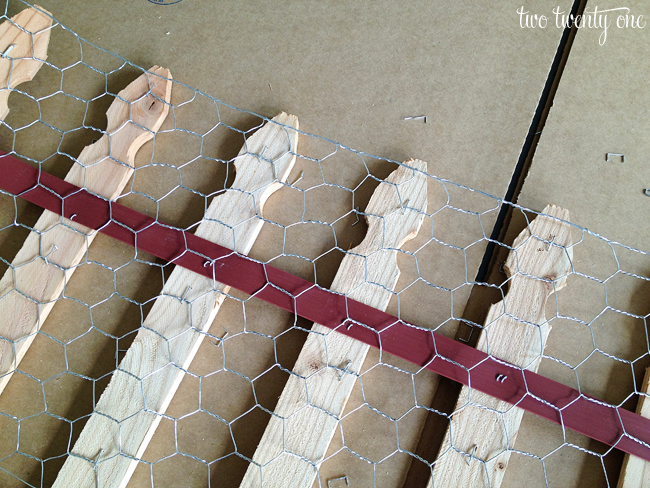 While I was working on this in the garage, Jack decided to treat himself and sneak off with a small piece of wood I had laying around. Don't worry, we took the piece of wood away from him.
Seriously, this dog will chew on anything wood related– branches, mulch, Popsicle sticks. (He's never chewed on furniture though.)  I once caught him dragging a Manzanita branch, I had planned to use in our wedding decor, out of my office. But I'll take his wood fetish over a shoe fetish any day.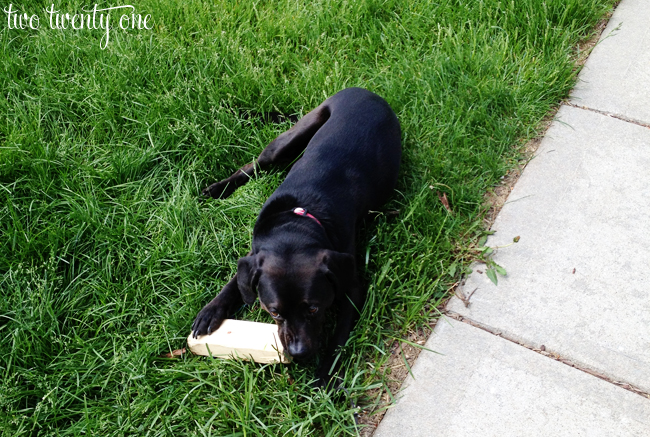 To secure the fencing into the ground I used the stakes provided in the wooden fencing packaging. But they weren't the best, so I used some craft dowel rods to better secure the fence. I stuck the dowel rods in between some holes in the wire fencing and sunk them into the ground. You can kind of see them in this photo. I'll try to get a better photo of today and post it later.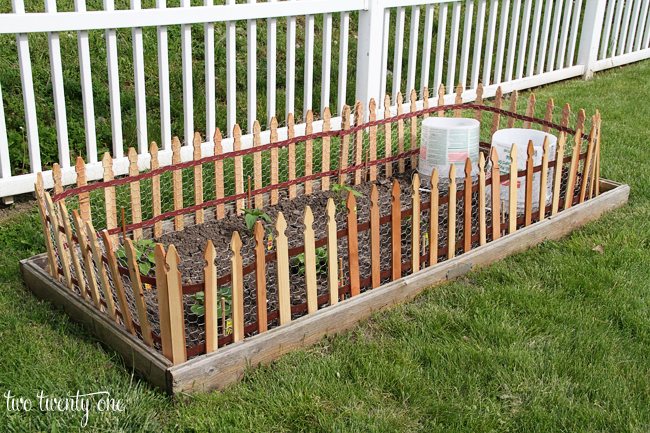 Jack approves of the fencing. Hopefully we won't catch him gnawing on the fence posts.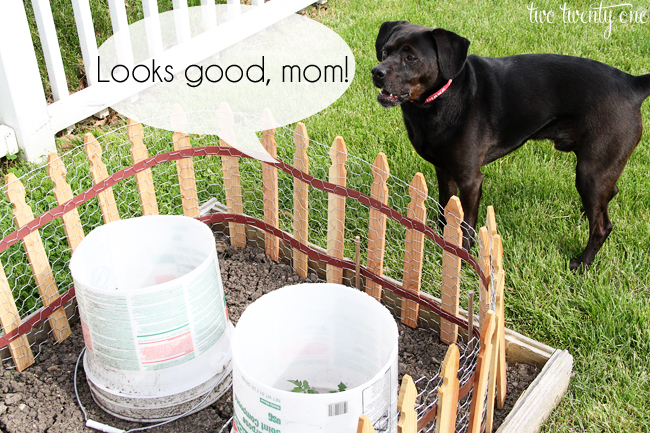 How do you protect your vegetable garden from rodents? I read if a man urinates around a garden it will keep pests away. Brad vetoed that idea.
Does your dog have a weird fetish?