How to Oil a Cutting Board
Today I'm sharing something I need to do more often and something most people probably don't think to do– oiling your cutting boards. Brad and I received a nice set of bamboo cutting boards for our wedding, and I'd like to make them go the distance. Because who wants to keep throwing money down the drain for new cutting boards? I'll be honest, this activity made me feel brutally adult. But I will say I didn't do this on a Friday night. Take that adulthood.
Everything I've read said you should oil your cutting boards every 3-4 weeks or when they start to become dry and lighter in color. And never put your wooden cutting boards in the dishwasher. So break out those yellow rubber gloves, ladies. Another thing about cutting boards– it's best not to cross-contaminate so don't use the same cutting board to cut chicken and vegetables. In fact, we strictly use wood cutting boards for vegetables and fruit, and polypropylene cutting boards for meat.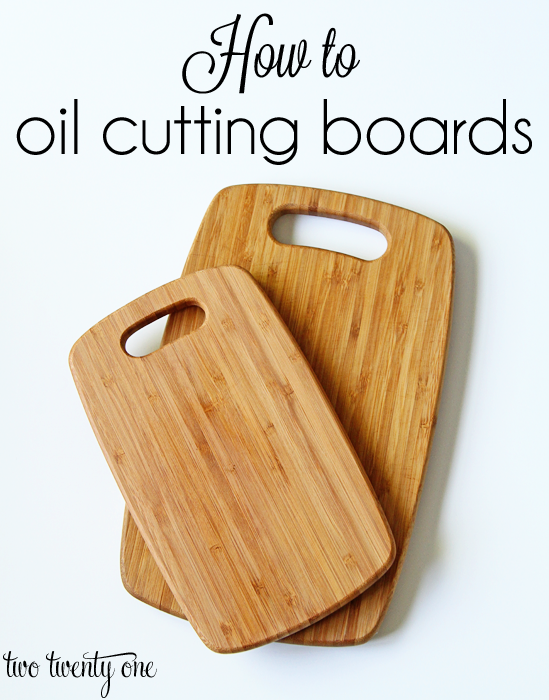 To oil my cutting boards, I started by I picking up some food grade mineral oil at Bed Bath and Beyond. To be specific, I used Snow River Wood Oil. Then I grabbed a clean towel.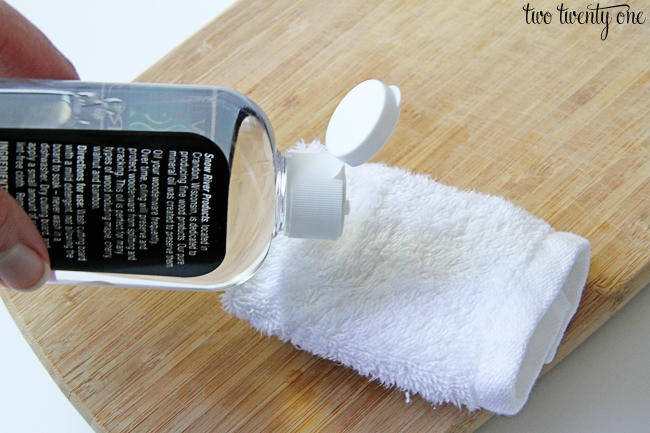 I poured a little bit of oil onto the towel and rubbed it onto the cutting board. Don't go crazy, this isn't a Hawaiian Tropic swimsuit competition. Start out with a little oil and add more as needed. Wipe any excess oil off with the dry side of the towel. Make sure you oil all the surfaces of your cutting board– front, back, sides.
See the difference with just one swipe?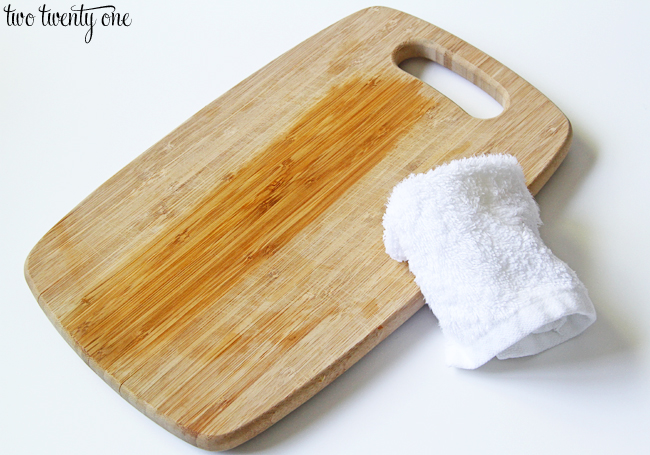 Tadah! And that's how to oil a cutting board. Totally painless and super fast.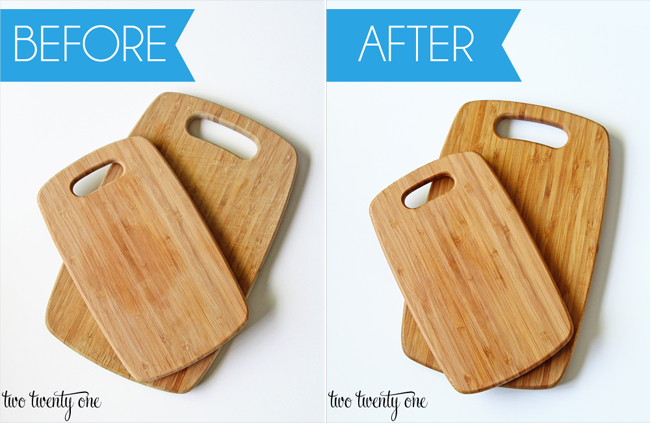 Do you oil your cutting boards often?
Does partaking in this activity make you feel like a true, responsible adult?
I'm sharing this at the following parties: Home Stories A to Z, Tatertots and Jello, House of Hepworths, The Shabby Creek Cottage, Liz Marie Blog, The Shabby Nest, Positively Splendid, Whipperberry, Funky Junk Interiors, Classy Clutter, Today's Creative Blog, The Inspiration Gallery, and Serenity Now.