Planting the Vegetable Garden of 2013
Last Wednesday night Brad and I got busy planting our vegetable garden for the 2013 season. This will be our third year as vegetable gardeners. We're basically professionals now seeing as we shopped for plants, tilled the garden, and had everything in the ground within two hours. Booyah.
We started with a little trip to Lowes to pick out the plants. This year we decided to go with Roma tomatoes, cherry tomatoes, yellow squash, banana peppers, bell peppers, and sweet basil. We tried to grow regular tomatoes for the past two years but we wouldn't get many and they'd always split open. Wah-wah. We grew Roma and cherry tomatoes last year and they were total bosses so we're going with them again.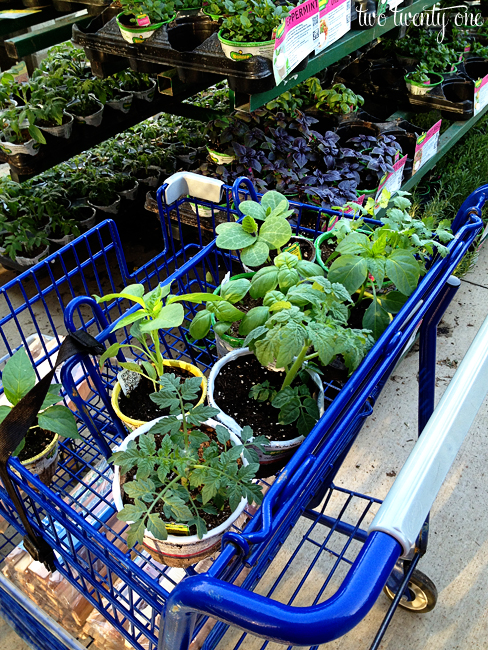 When we got home from Lowes Brad started to prepare the soil. He scraped off the rocks that had floated to the surface of the garden bed.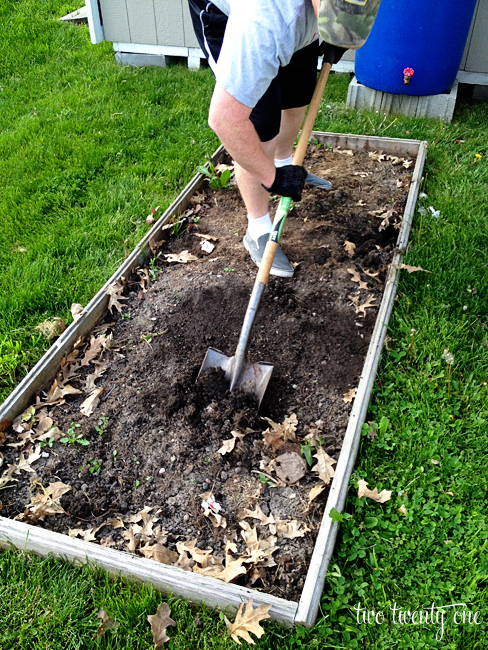 Then we, I mean Brad, busted out our tiller and got to work. He said the soil was hard and dense. But as you see, it fluffed up quite nicely.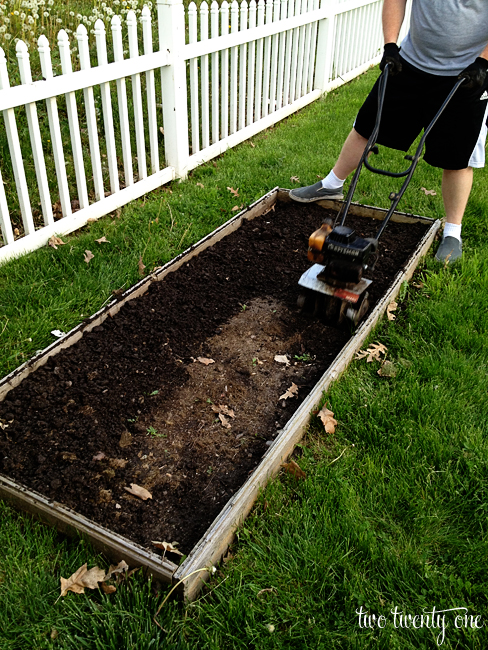 After the soil was tilled Brad used the rake to even everything out. We decided not to add compost this year since we added a lot of compost last year and the soil is still really dark.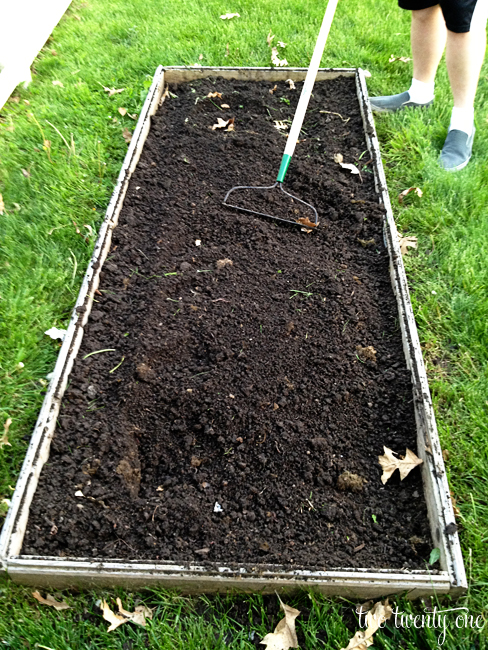 Then came time to put the plants in the ground. We always arrange the plants first, and then plant them. This helps us determine where each plant should go and how much spacing will be needed for certain plants when they reach their full size. We always give the tomato plants the most growing room.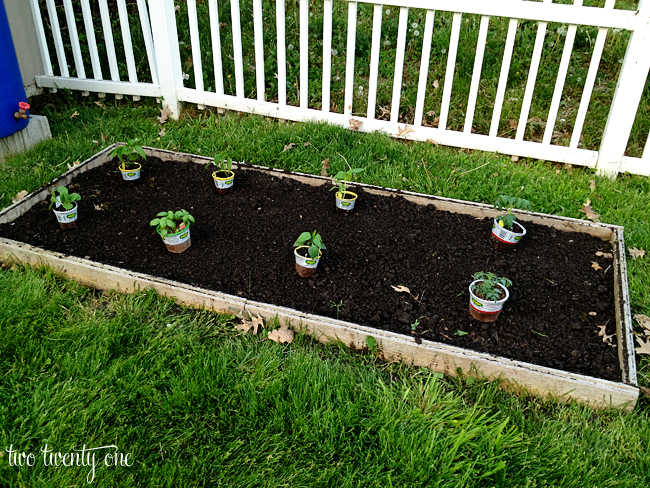 And speaking of tomato plants, when they're first planted they're too small to cage, so we put buckets, with the bottoms cut off, around the tomato plants so the wind doesn't blow them over. When they get tall enough we put out the tomato cages.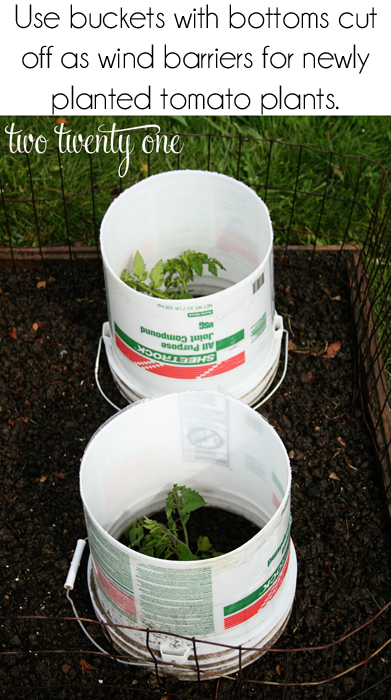 As always, while we were working on the garden, Jack was supervising.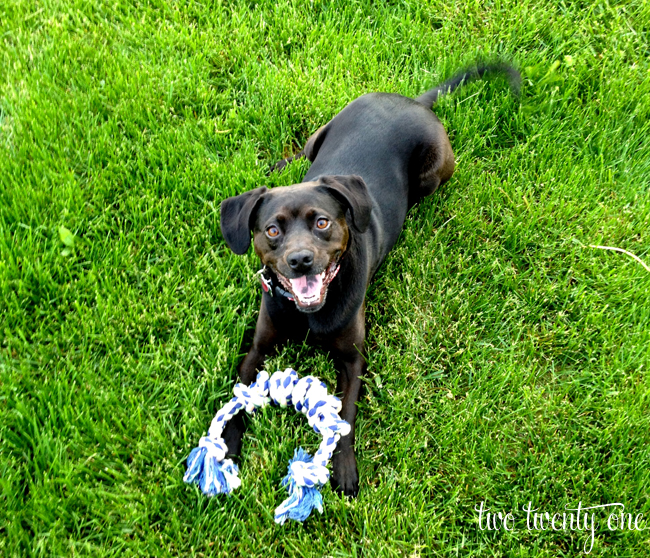 In other lawn and garden news, my seven peony bushes are about the bloom. I've dedicated almost the entire south side of our house to my peony collection. They're my favorite flower if you haven't caught on quite yet. I also have two rose bushes and two Rose of Sharon on this side of the house. As you can see in the photo below there's just enough space for another peony bush. I'm hoping to steal a white one from my mother-in-law this fall and stick it in that spot.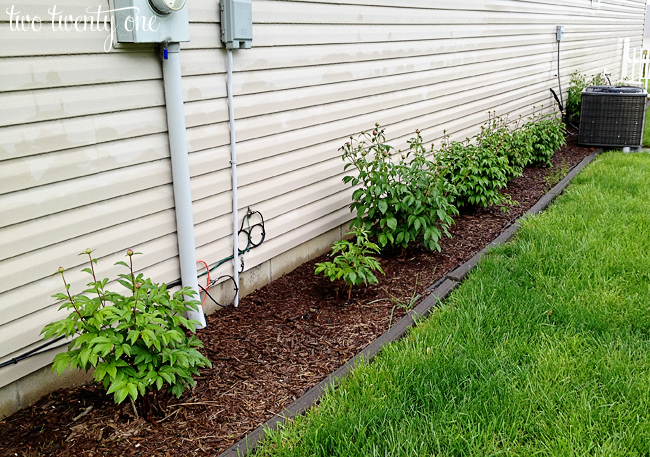 I'm super proud of these guys. Look how much they've grown since last year.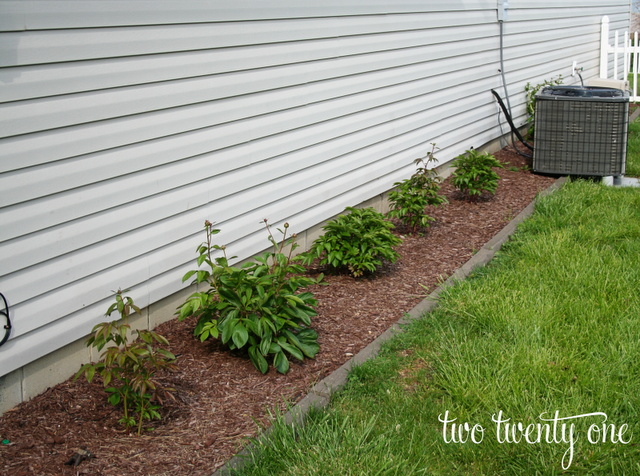 If you follow me on Instagram be prepared for 500 peony pics once these puppies blossom.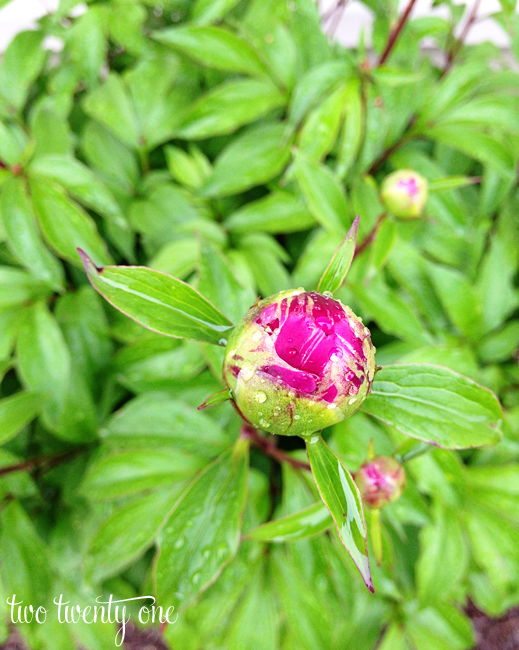 I tried talking Brad into letting me get this gorgeous peony plant at Lowes while we were there getting the vegetable plants, but he said no. Well, I said no too because while it was in the clearance section it was still $17.50, and I'm a cheapskate.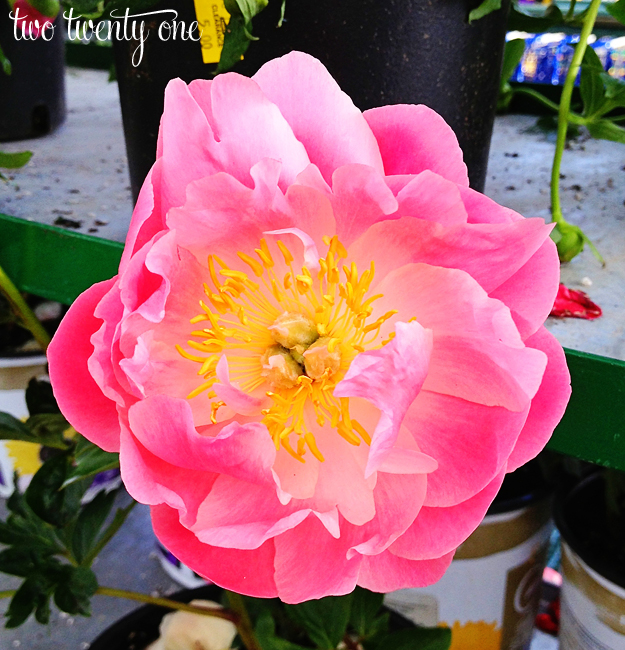 But seriously, isn't it beautiful? And I even took that photo with my phone. Maybe I'll go back today and see if they marked it down anymore, assuming a non-cheapskate didn't swipe it over the weekend.
I'll be back throughout the summer to give you vegetable garden updates. You can also follow along on Instagram.
Do you have a vegetable garden?
What do you plant?
Do you have a peony bush hoarding problem?