Garden and Other Vegetation Update
Hello, friends! I thought I'd do a little garden (and other vegetation) update since everything is growing like crazy right now.
Let's start with the garden. We planted our vegetables a little over a month ago. And look at them now. The Roma tomato plant is already 3 feet tall. We had to move a pepper because the yellow squash was blocking its sunlight. This is our first time growing yellow squash so I didn't know how big it would get. Note: It's pretty massive.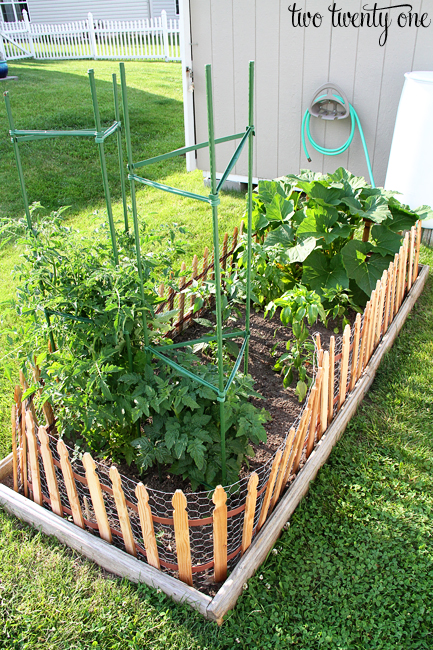 We have some teeny tiny vegetables popping up. Like this 1 inch baby bell pepper. For some reason I keep typing "peeper" instead of "pepper" every time I've  attempted to write "pepper" tonight. So just imagine me saying "peeper" instead of "pepper".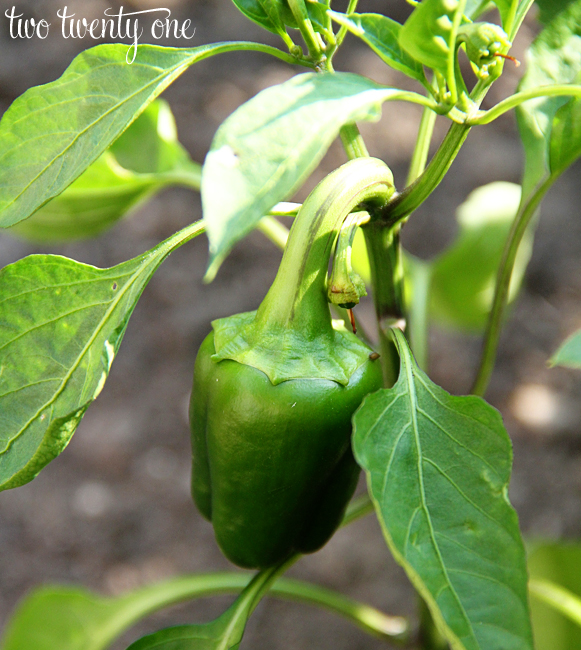 The hens and chicks my mom gave me last summer are doing really well. I recently posted a photo of them on Instagram, citing their overcrowding issue. And I had to throw in a Tommy Boy reference– #fatsucculentsinalittlepot.
This particular pot annoys me. The paint started chipping off this winter and it's not the pretty, aged look. I'm debating taking a hammer to it and slapping the hens and chicks in a different pot.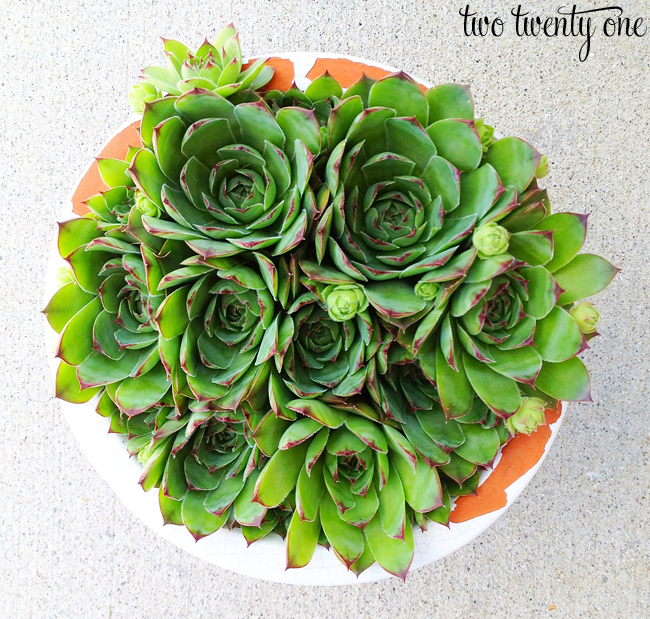 This is what the succulents looked like last August. I kinda like how they looked in August better than how they look now. I also like how the pot looked in August better than how it looks now.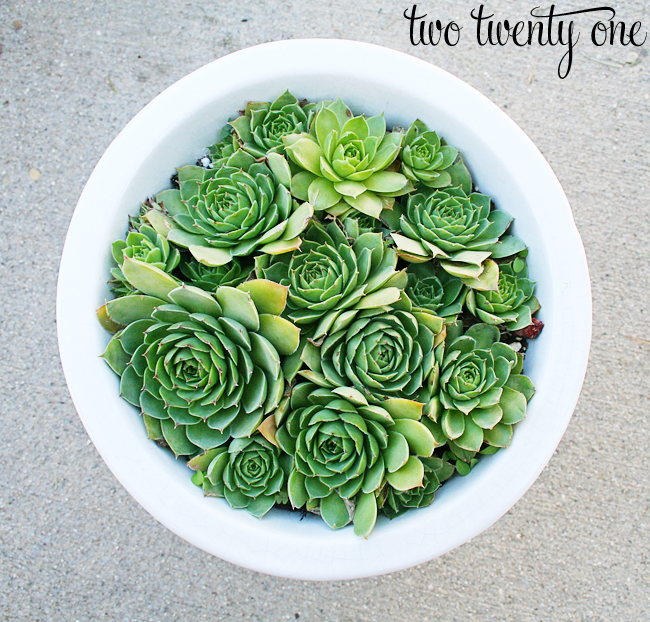 Last summer I stole some extra succulents from my mom and planted them in a milk glass bowl for fun. They're filling in nicely.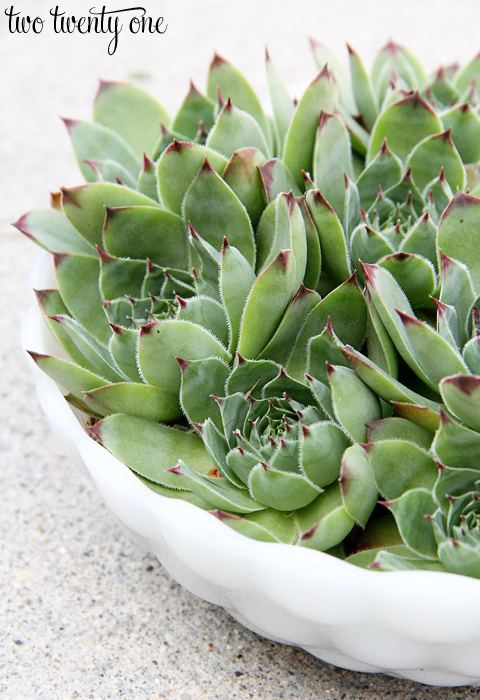 Let's move to our front yard, shall we? Our hostas are bosses this year. It was touch and go with them last summer because of the crazy drought but they're obviously doing great now. I still need to plant petunias in the big planter on our front porch. Maybe I'll do that this weekend.
Our clematis, which was planted by previous owners, has officially smothered our mailbox. Seriously, it looks like the floral version of Cousin It.
I stopped fighting the clematis a few years ago. I used to cut it back but this sucker grows like a weed so there's no use fighting it. In order to help it grow up and over the mailbox (and not fall over when there's heavy winds) I tie fishing line around it in 2-3 places. Someone on Instagram asked if bees are an issue. I've never encountered a bee while getting our mail. But I did encounter a bird the other day. Scared the bejesus out of me. I bet our neighbors love having a jumpy person like me living next to them– quality entertainment.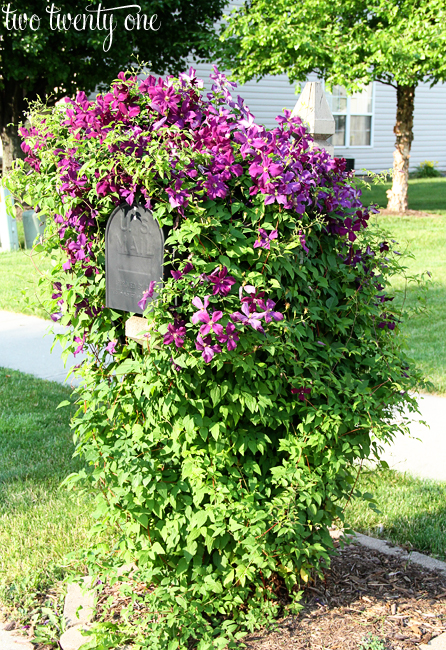 That's pretty much it in the garden and other vegetation department. I have an outside project we completed last night that I'll share in a few weeks.
How is your vegetable garden coming along?
Are you growing succulents? Are they experiencing an overcrowding issue?
Do you have a crazy clematis?