A few weeks ago World Market asked me to try out their summer picnic products for their summer getaway challenge. The timing was perfect  because this past weekend Brad and I headed out of town to celebrate our second wedding anniversary, which is tomorrow, but more on that later. We figured a picnic would be perfect because where we stayed has beautiful grounds. So we found an area under some trees near a creek to set up shop.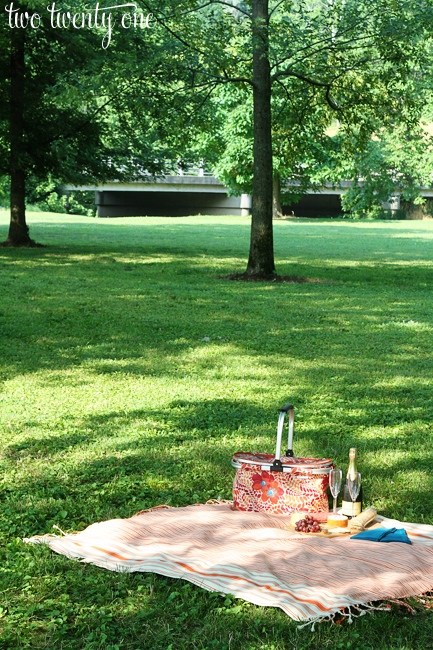 Everything, excluding the cutting board and grapes, was purchased at World Market– even the food and champagne. I love the white and orange picnic blanket, which rolls up, and the insulated picnic basket.– perfect for picnics or taking chilled food to cookouts or tailgates.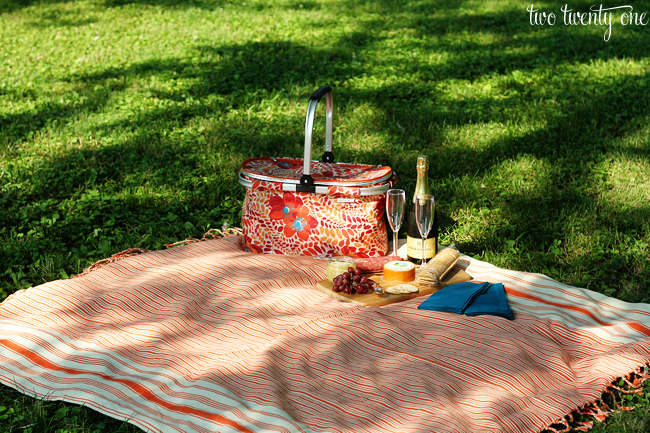 I grabbed some non-perishable cheese and salami (perfect for a picnic), crackers, and artichoke spread. I also picked up two plastic champagne flutes, also great for a picnic. And an anniversary picnic isn't complete with champagne to fill those flutes. If you didn't know, World Market has a great wine and beer selection. I must have spent 15 minutes trying to decide what to get.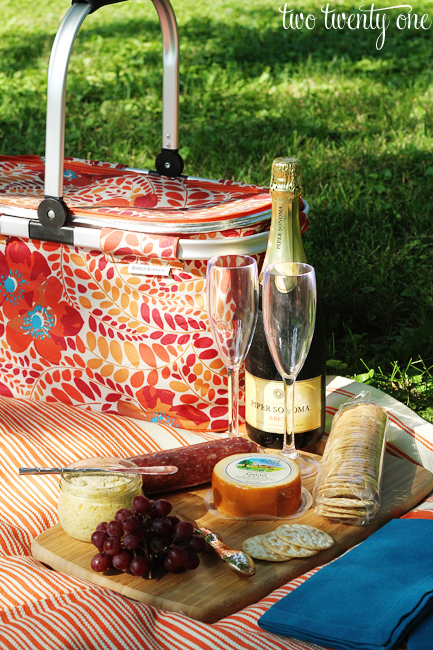 Because we all know bugs are an issue at picnics and cookouts, I bought a collapsible food tent, which easily fit in the picnic basket. Seriously, whoever invented these is a genius. I'm going to go back to WM and buy some more.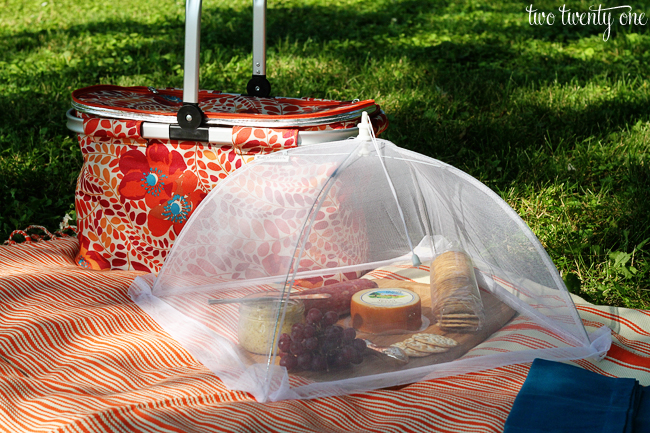 All in all it was a great picnic, minus the crazy humidity and a few bugs.