If you would've told me two years ago that one of my projects would be featured on HGTV.com one day I would've laughed and said, "Yeah right, and Snooki will produce offspring before me." I guess pigs really can fly.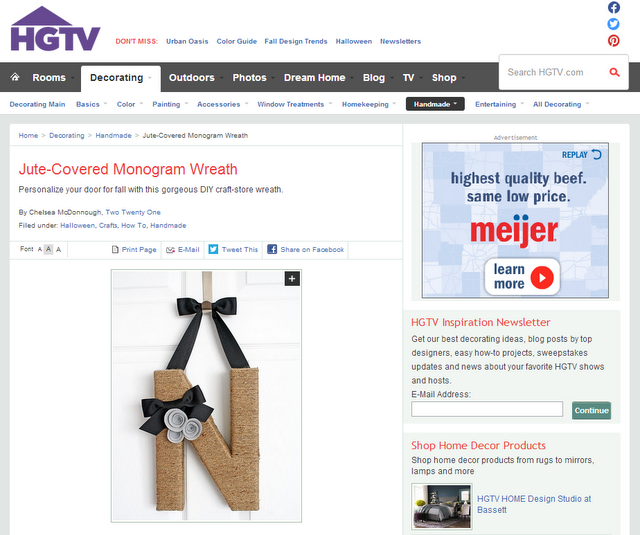 I was contacted back in April to share my jute wrapped monogram wreath tutorial for HGTV's countdown to Halloween. And um, who says "thanks, but no thanks" to HGTV? Answer: no one. And since this was HGTV we're talking about, I decided to wrap an entirely new letter and take new photos. I don't mess around.
This whole blog thing has been quite a ride. I'm not going to act coy and be all "I don't know how this happened…" I credit hard work and having the most wonderful readers for all the awesome opportunities and crazy success that's come my way. Thanks, guys. I love you like a preteen loves the Beibs.