I'm pretty sure many of you have seen those state shaped necklaces floating around the Interweb for the past couple years. I've looked into them and debated purchasing, but the $50+ price tag always gets me. Don't get me wrong, I support handmade items, but I'm a cheapskate when it comes to certain things (she get it from her momma), especially things I can DIY. When I start making my millions I'll by handmade like it's my job. Until then, I'll save my $50 for our electric bill and attempt to make my own.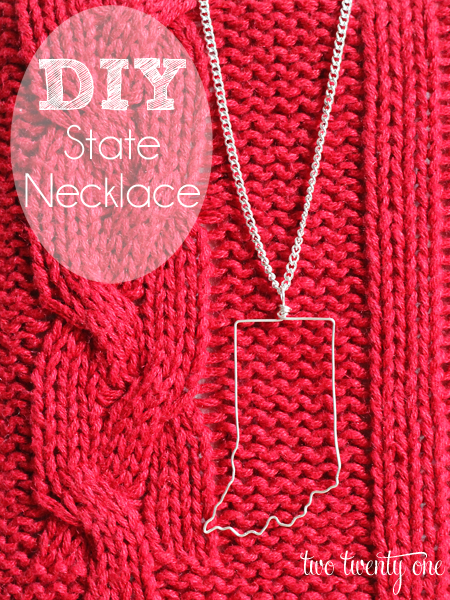 In attempt to make my own state shaped necklace, I did a little researching last night and found a great tutorial on the blog, V Juliet. I had everything I needed so no trip to the store was necessary.
Cha-ching.
Here's what I used:
22 gauge wire (JoAnn)
round nose pliers (JoAnn)
wire cutters (JoAnn)
masking tape
outline of Indiana (found here)
card stock (Walmart)
chain necklace (Etsy)
I started by searching Google images for an outline of Indiana. Then I scaled down the image to 2″ by 2″ in Photoshop and printed it onto card stock. I grabbed my wire and made a loop at the top for the necklace with my round nose pliers. My loop wasn't made using a specific looping method. But if you YouTube search "simple wire loop" you'll find a bunch of examples. Plus, it's easier to watch a video than to try to decipher photos. Make sure you make a big enough loop to feed your necklace through.
After I made my loop, I started to trace my Indiana shape with the wire and my round nose pliers. I used masking tape to secure the wire as I went along.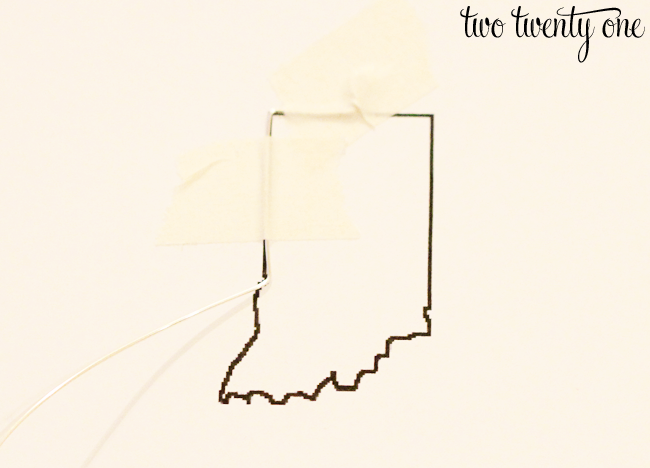 For the Ohio River part of my state, I gently bent the wire with my round nose pliers. Sometimes I would hold the wire in place with the pliers and bend the wire with my free hand. Trial and error, people, trial and error.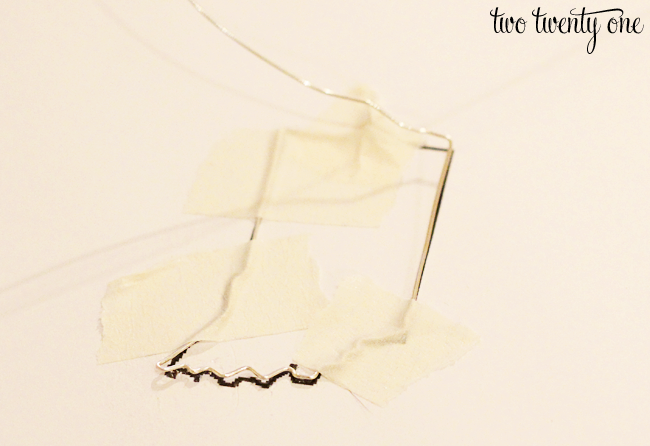 Be careful when doing twists and turns. If you put too much stress on the wire it will snap. Here's your proof: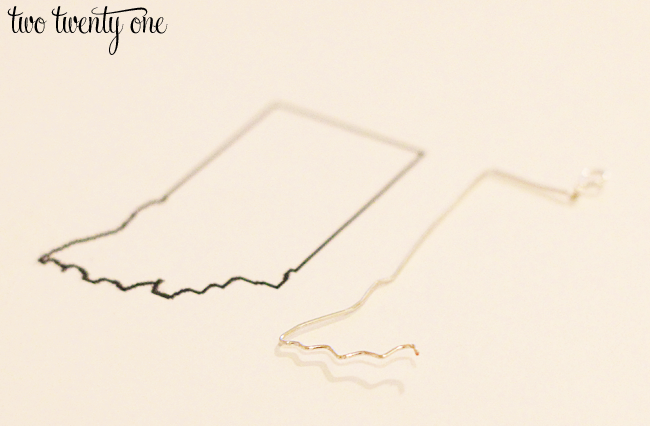 After tracing the state, I removed the masking tape. Then I made a couple loops around my original loop and cut the wire with my wire cutters. Since I was putting this on a necklace, I gently turned my loop to face the opposite direction so the pendant would look right once I fed the necklace through the loop.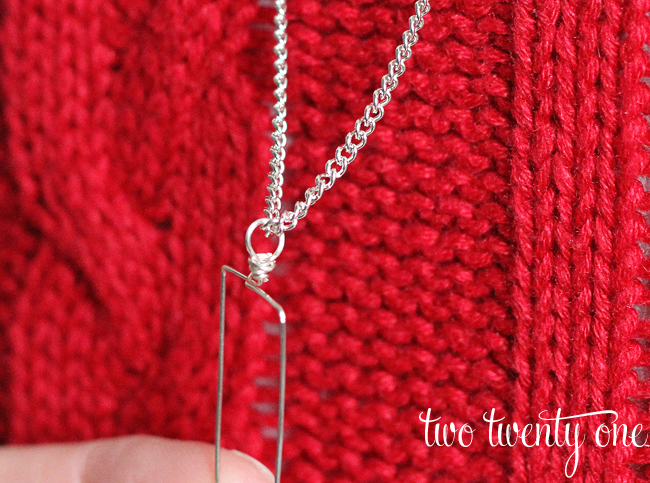 Full disclosure:  I ended up making five Indiana shaped pendants. Proof that not all bloggers get it right the first time. The pendants are placed in chronological order– from first to last attempt.
More disclosure: it took me 5-10 minutes to make each pendant.
I like how the rose gold looking pendant (#2) turned out, but I didn't have a matching necklace on hand to go with it, so I decided to make a sterling silver plated one. I finally got it on the third try. I envy all of you who live in states like Colorado.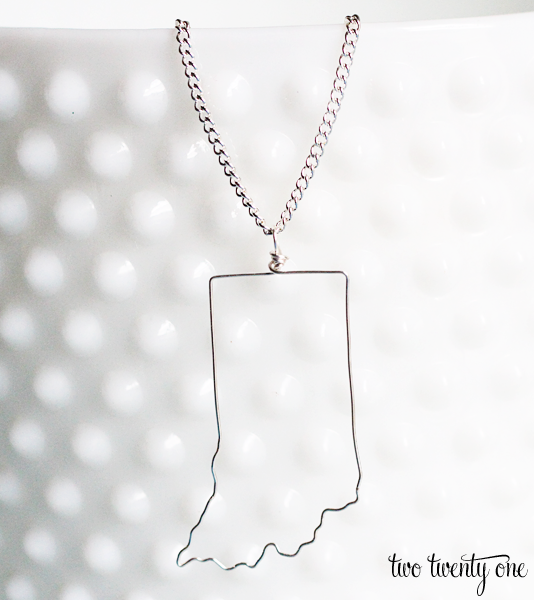 It turned out pretty well if I do say so myself. I plan on making some for Christmas gifts, and keeping one (or more) for myself.
Will you dare to give handmade on Monday morning for Dare to DIY: give handmade? Need some extra inspiration? See how Kim, Michelle, and Rachel gave handmade.
What do you think about the whole state shaped necklace craze?
Think you'll attempt this DIY project?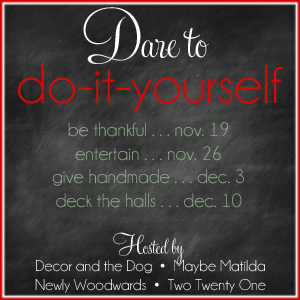 I'm sharing this at the following parties: Home Stories A to Z, Tatertots and Jello, House of Hepworths, The Shabby Creek Cottage, Tidy Mom, Liz Marie Blog, Craftomaniac, The Shabby Nest, Positively Splendid, Whipperberry, Funky Junk Interiors, Classy Clutter, Today's Creative Blog, Uncommon Designs, Live Laugh Rowe, Miss Mustard Seed, and Serenity Now.