Spring Moss Monogram Wreath
I recently made this moss monogram wreath for decoration at a friend's bridal shower but you could me used for many things. It could be used as part of wedding decor or just a regular spring wreath on your front door.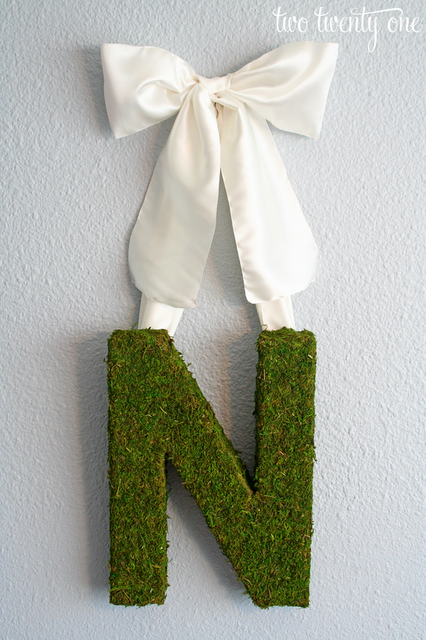 This was a fairly inexpensive project– about $10. I picked up a moss table runner and a 12″ paper mache "N" from JoAnn Fabric (coupons in hand). I also got some ivory poly-satin from Hobby Lobby (with a coupon, of course).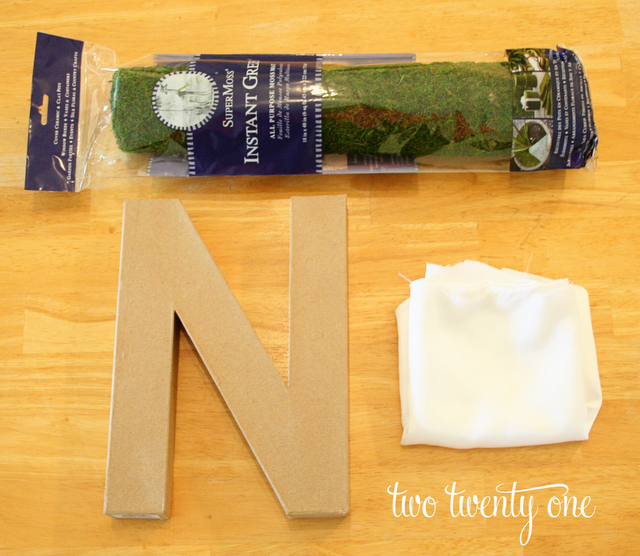 I began by spray painting the letter green with spray paint I already had.
After the paint was dry I started gluing on the moss.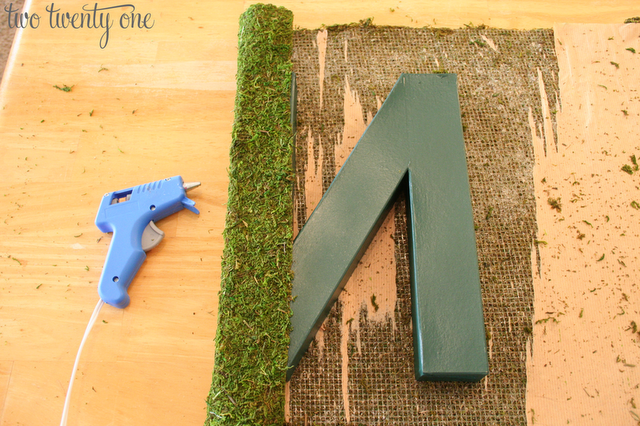 When the letter was covered on all sides, I cut a piece of the poly-satin and attached it to the back. I took another piece of fabric to make the bow. Then I secured the bow to the top.