Last week I shared my Halloween vignette, which included the "BOO" glitterific letters I made. Today I'm back to show you how I made the letters, and what I used to keep the majority of glitter on the letters.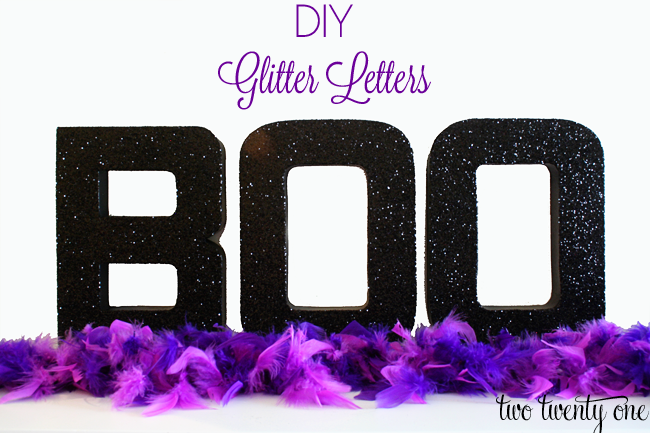 Start with paper mache letters. I used 12″ letters that I purchased from JoAnn Fabric.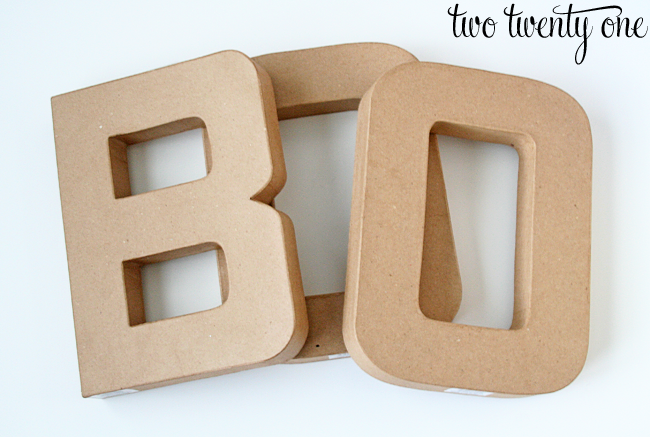 Spray paint the letters. I used grey Rustoleum spray primer, and black gloss spray paint. I'm a devoted Rustoleum girl. I never have issues with their spray paint.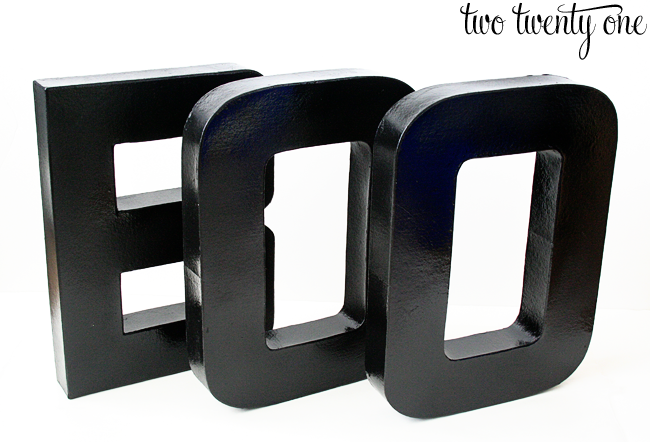 Pour your glitter onto the Mod Podge. Go ahead and put the Mod Podge on the entire face of the letter, and then pour the glitter on. I did this with the O's and they turned out fine. Doing the B half and half worked fine, but it was easier to do the entire face of the letter.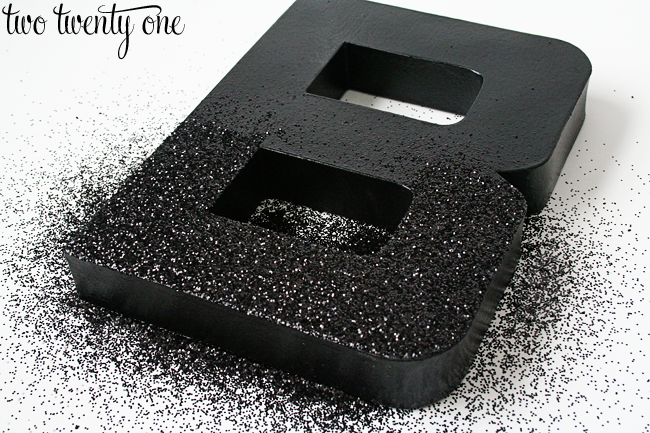 Allow the Mod Podge to dry. I left my letters alone for a couple hours. When the Mod Podge is dry, gently shake off the excess glitter.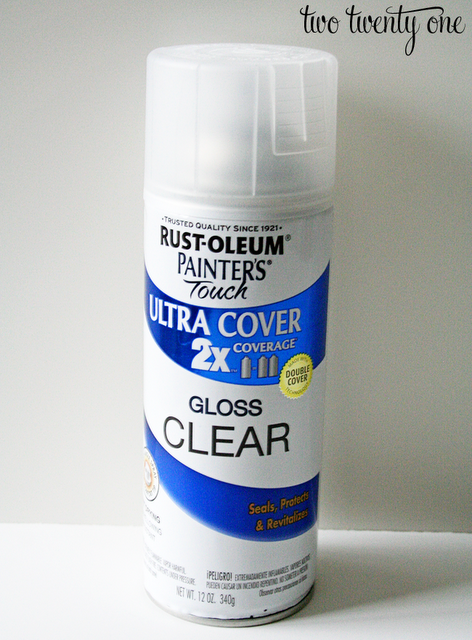 In order to figure out how much I would need to use, I practiced on a small piece of cardboard that I Mod Podged and glittered. I recommend doing this if it's your first time. I found it best to spray from about 2 feet away and to not go overboard. Allow the spray to dry. Test a small spot on a letter to see if the glitter will still easily flake off. Spray a little more on if the glitter comes off.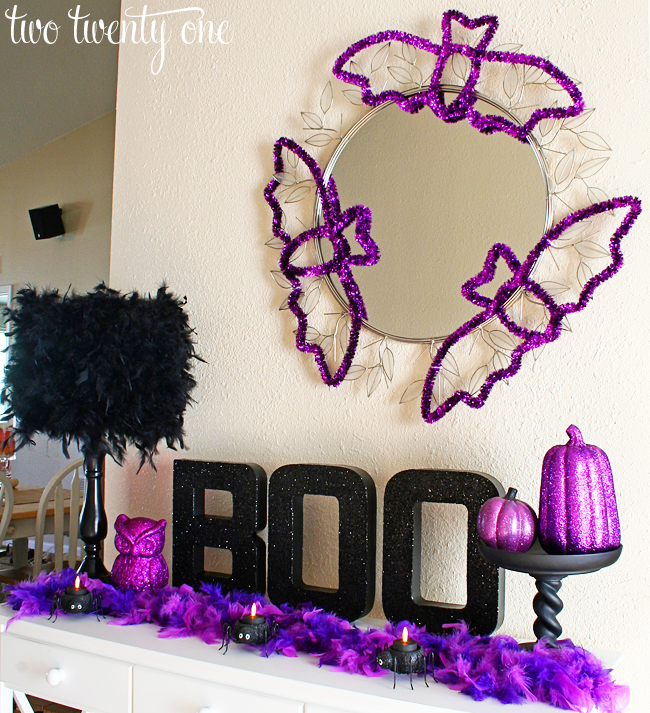 Have you tried this method before? How'd it work for you?