If you've been around these parts for a while, you know this is my favorite time of year. That's right, it's peony season, my friend.
Most of my little ladies are already at least two feet tall. I decided to try something new this year with a few of them.
Some of the varieties I grow don't have strong stems and paired with the weight of the blooms, they flop over.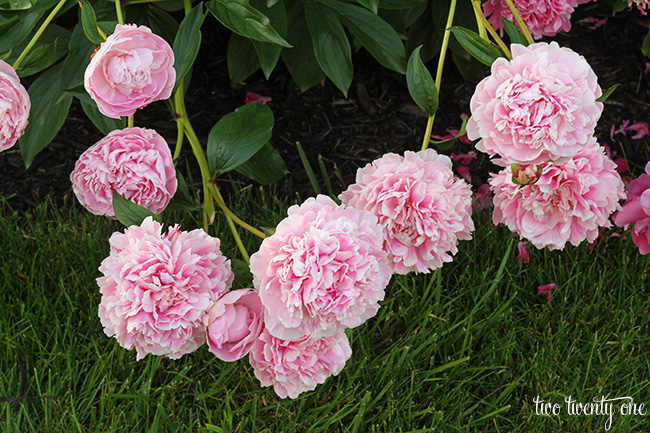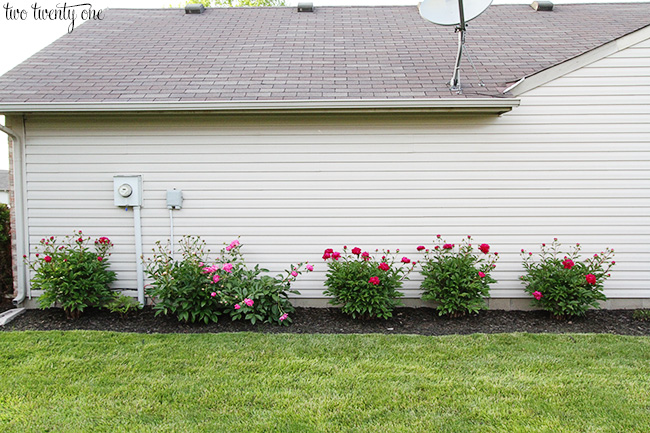 So this year I'm going to try some supports on my floppiest peony bushes.
Think of these as bras for peonies.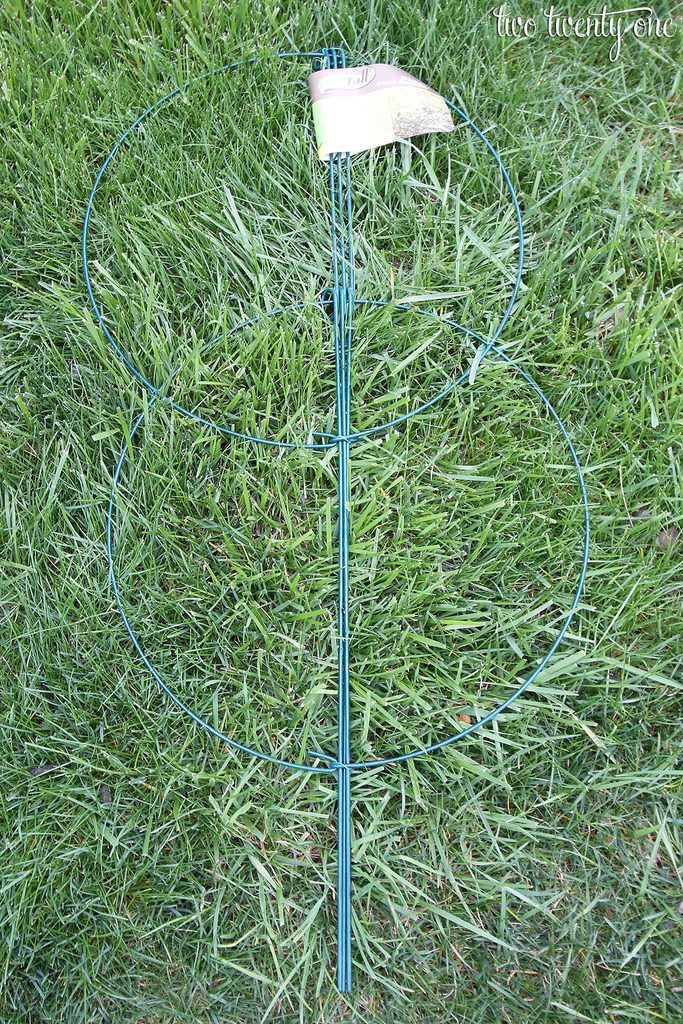 I picked mine up at Lowe's but you can also find them here, here, or  here.
Because we have landscaping fabric under our mulch, I had to add a couple steps to the process of placing the supports.
I started by putting one of the rings at the base of the bush.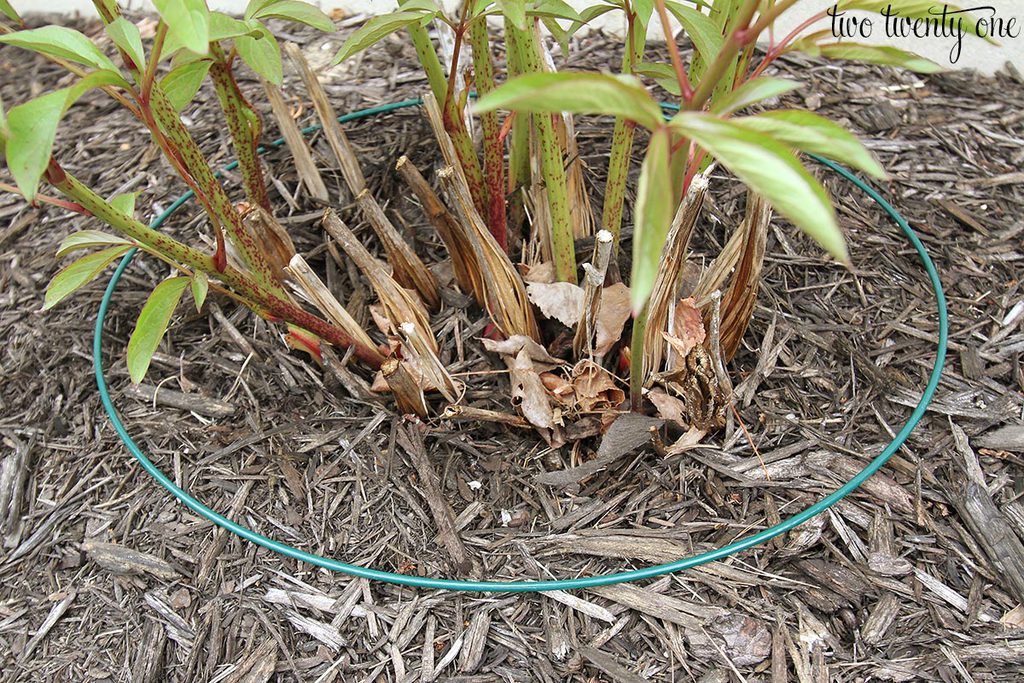 Then, I'd stick the stake in where I thought it'd work best, shove a knife into the ground where the stake was placed in order to pierce the landscaping fabric, and then slide the stake into the ground.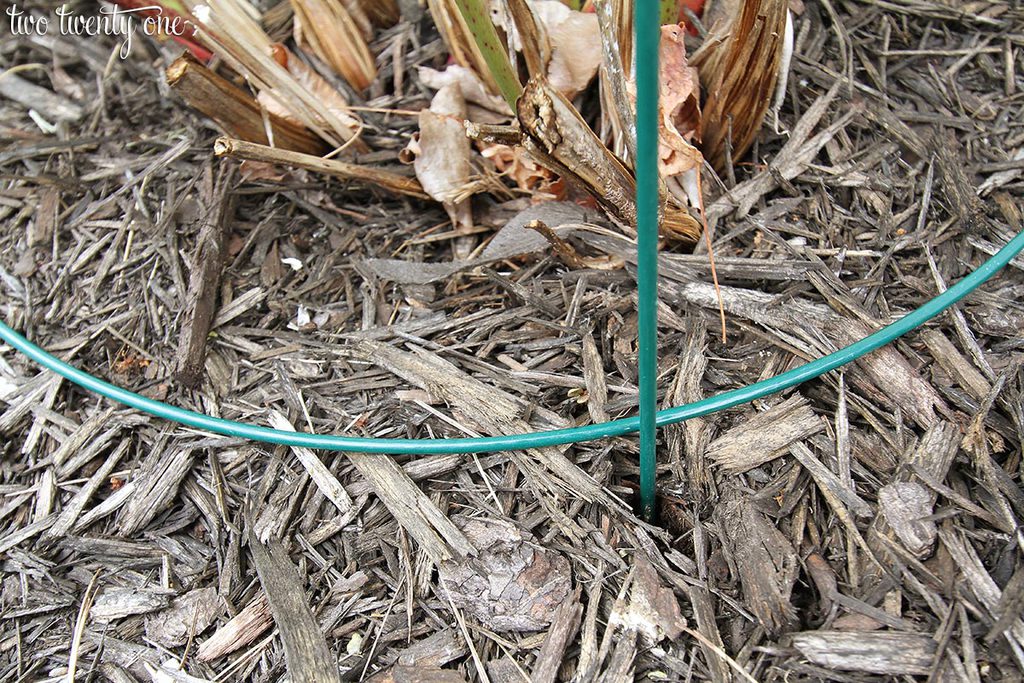 Here's what my floppiest peony bush looks like with the support in place.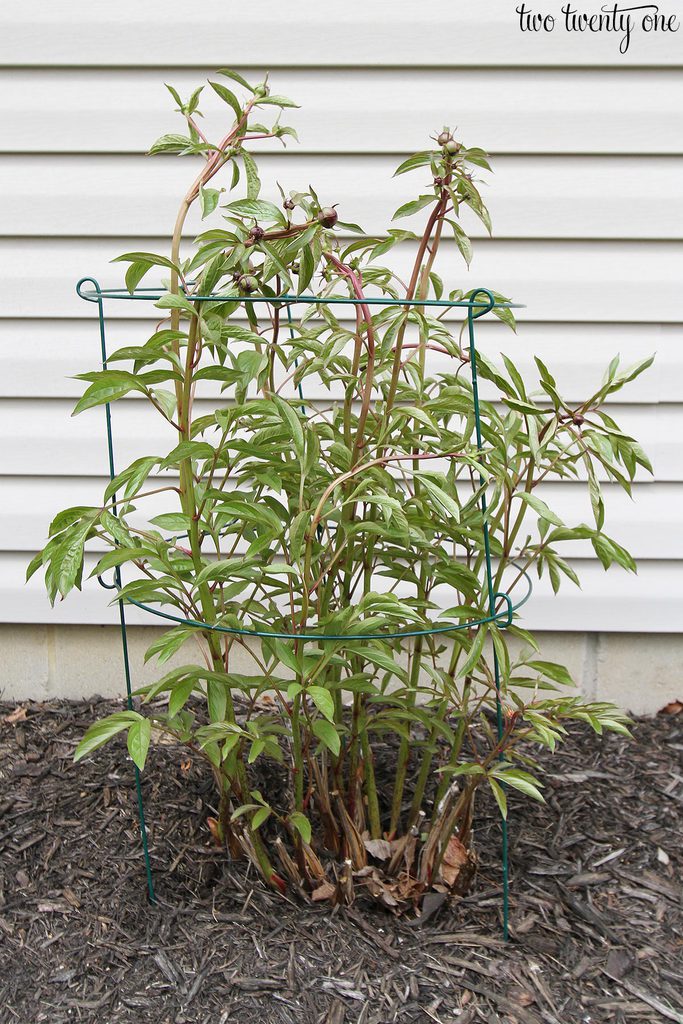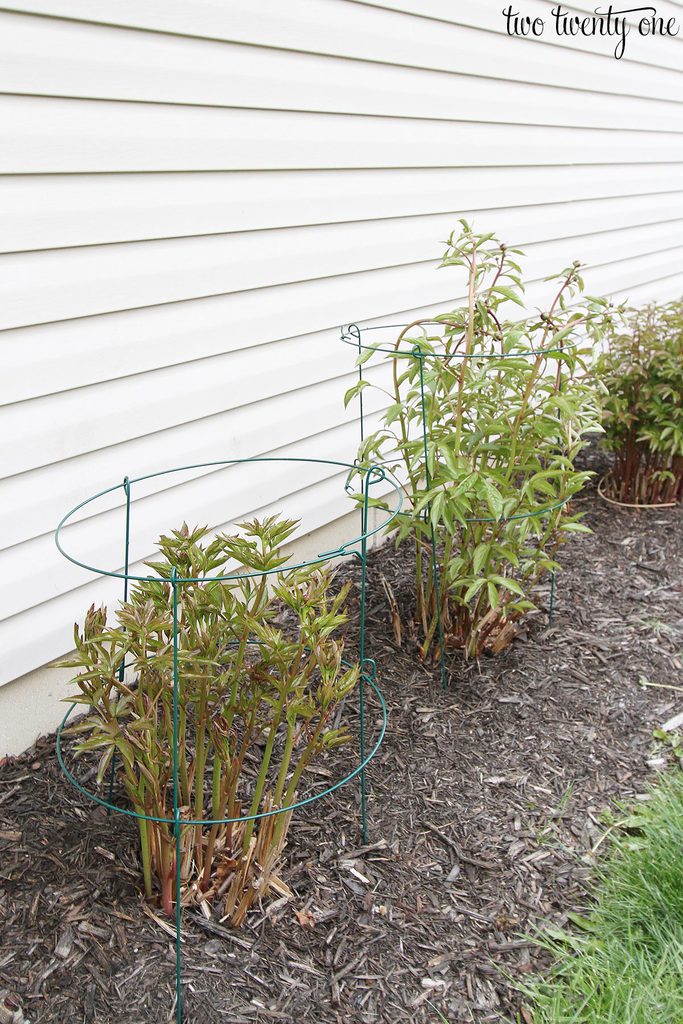 Here's what the row of peonies looked like yesterday.
I would've staked the one at the very end (right side of the photo), but it's too big for the supports I used. It may be time to divide that peony bush.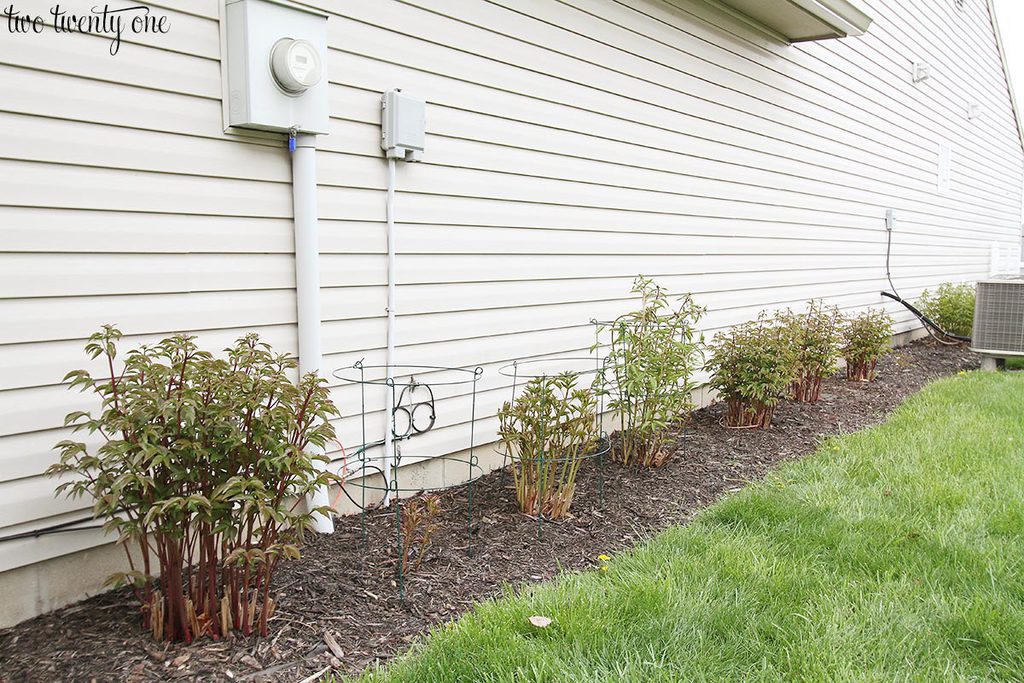 Unrelated to my peonies, I decided to give our mailbox clematis a lattice to grow onto instead of the mailbox.
I'm excited to see it grow up through the lattice. Nerdy gardener alert.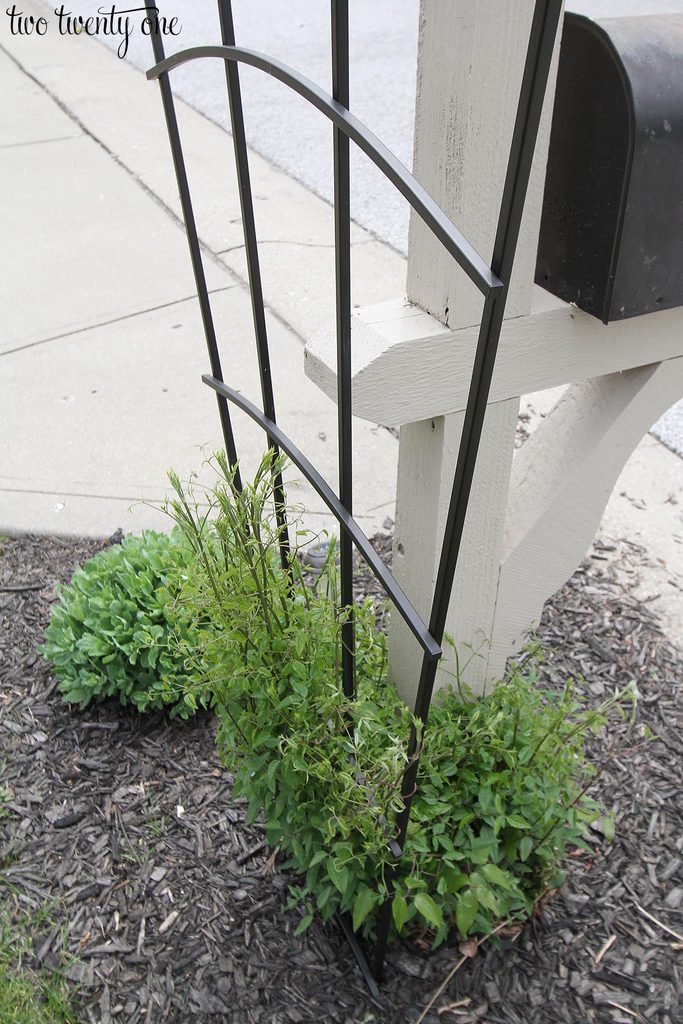 Here's what the clematis looked like 4 years ago. It's a beast.
Don't worry, I'll be back with updates.