Since I've already posted about hydrangeas and succulents this week, I figured why not keep the botany party going with a post about my beloved 2014 peony crop.
If you follow me on Instagram, which you totally should because it's my favorite form of social media, you've already seen some of the gorgeous peonies being churned out this year. I even have a hashtag going so you can check out peonies from this year and last year. This is clearly a critical operation I'm running.
Last year I wrote a post all about growing peonies. So if you have specific peony growing questions, definitely check it out because I probably answered your question in the post or the comment section.
Today I thought I'd share an update and show you how things are going this year. If you are one of those people who hates flowers you should probably stop reading this post, and perhaps we should reevaluate our friendship.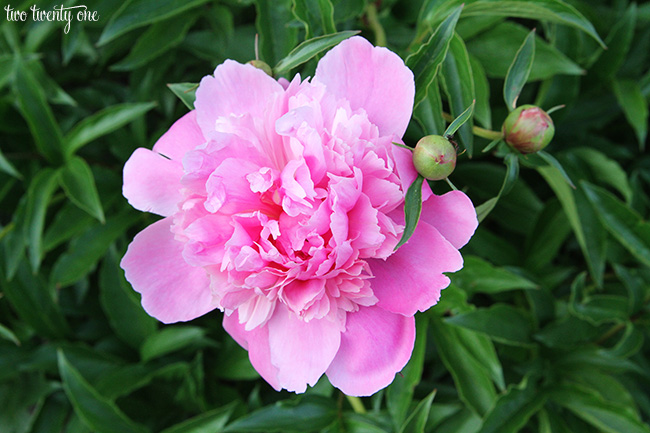 Well, let's just say the peonies are doing very well this year. I don't know if it was the super long, cold winter we had or what, but these things are becoming monsters.
Here's what they looked like last year.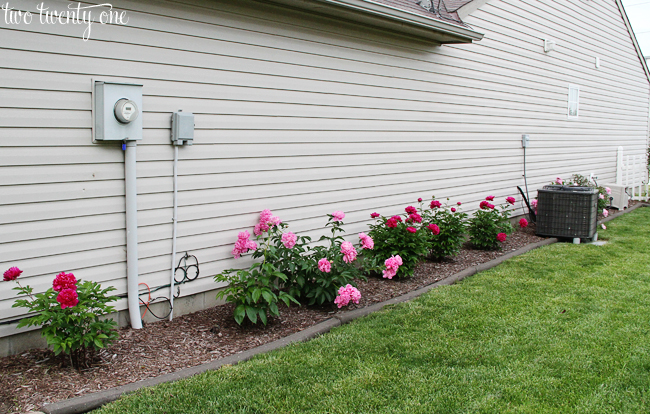 And here's what they look like this year.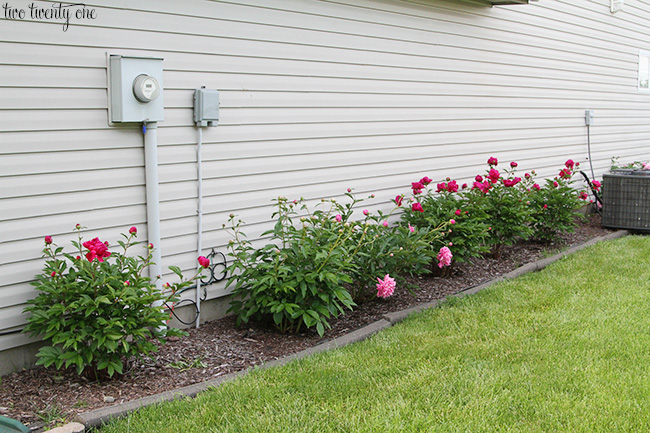 Here's my oldest (I planted it almost 5 years, but it's from one of my parents' mature bushes) and largest peony bush last year. It was about 4 feet wide.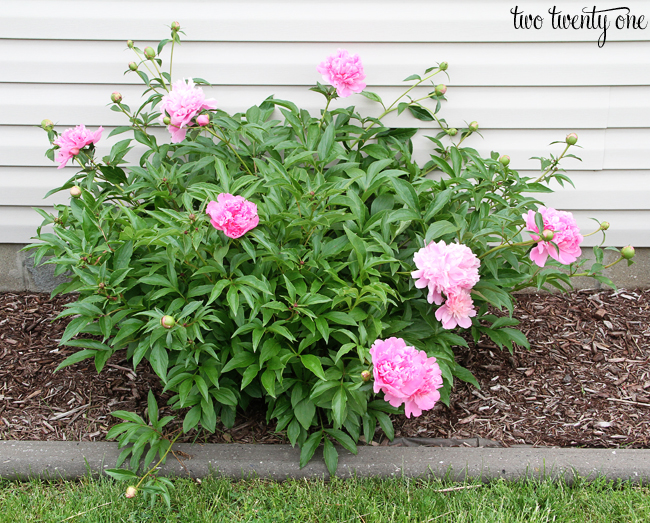 And here it is this year.
It's a whopping 6 feet wide this year! There are 20+ blooms on it in this photo and more are ready to open.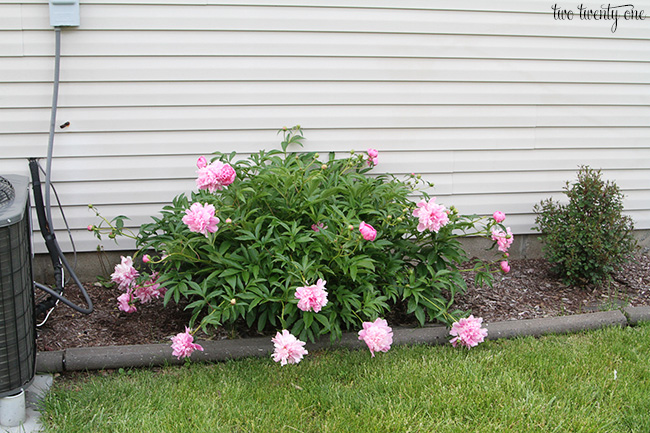 The blooms definitely aren't disappointing this year.
The oldest and largest peony bush produces medium and light pink blooms. I love it. And they smell SO GOOD.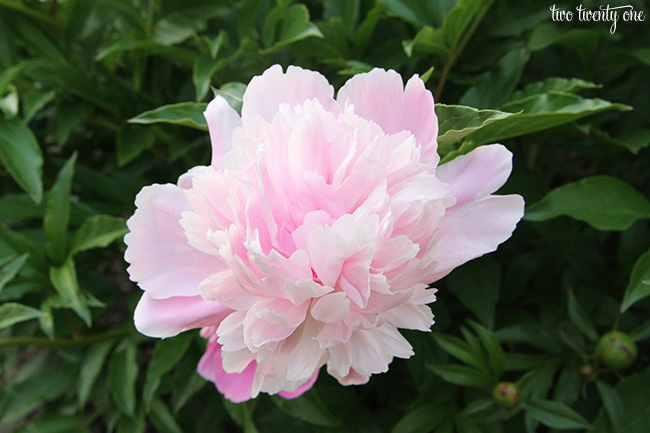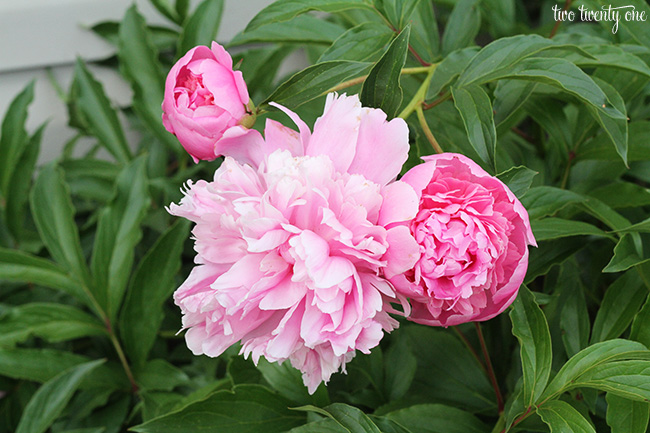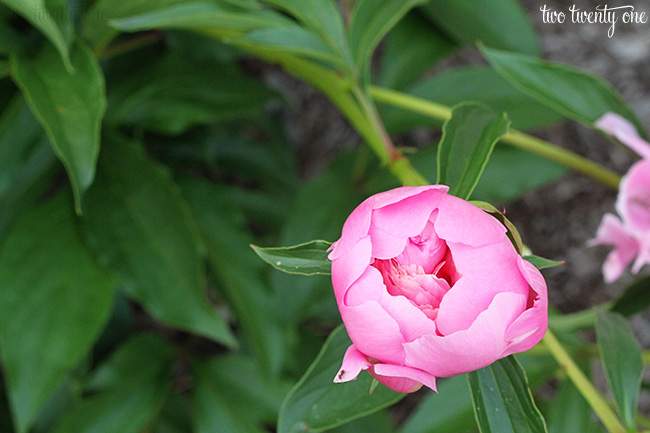 This guy is from one of my other pink peony bushes. This particular bush tends to produce more vibrant pink blooms. It also has amazing smelling blooms.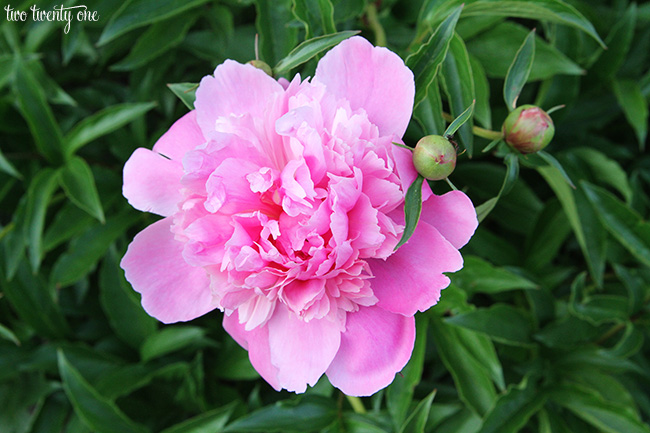 The fuchsia peonies decided to explode overnight.
I'm not going to lie– they aren't my favorite. I don't like the scent they emit, and I find the pink peonies to be prettier in general. But I still like them.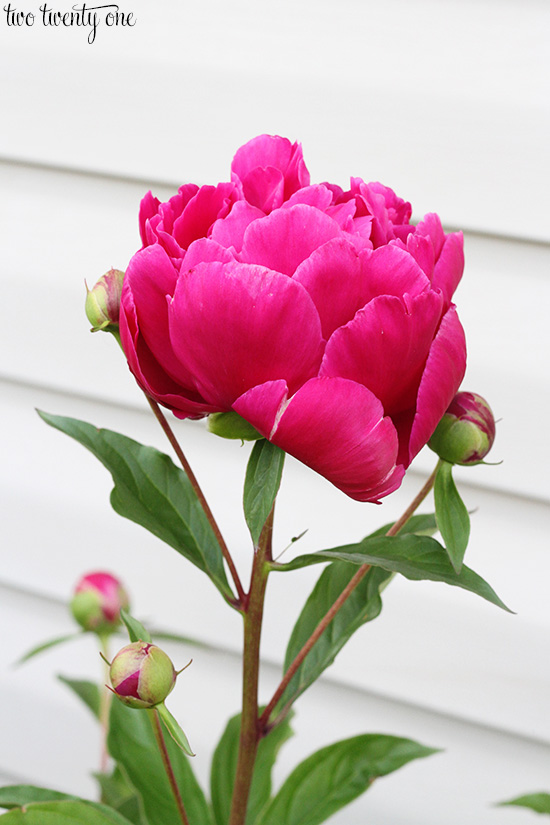 I planted this particular peony in the fall of 2012, so it only produced one bloom last spring. It surprised me because I thought it wasn't going open (see the bloom here). It has a ton of buds on it so I can't wait to see how they turn out this year. It was the last bush to bloom last year and it's doing the same thing this year.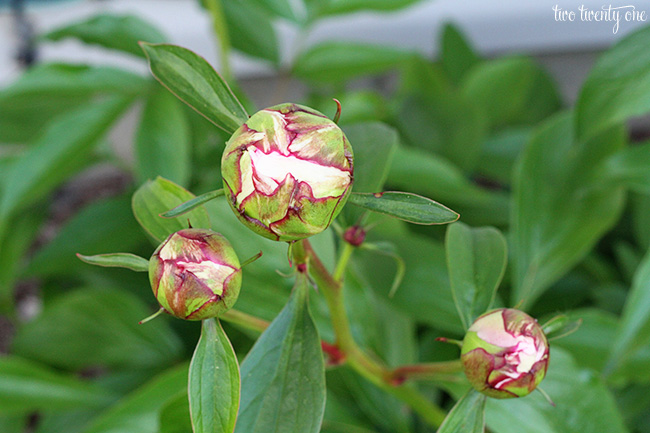 I'm being more diligent about deadheading the peonies this year, and it's paying off.
If you don't know what deadheading is, it's when you cut off a bloom that has run its course. By cutting it off, you encourage the other blooms on that stem to open because the plant is no longer trying to support the wilting flower.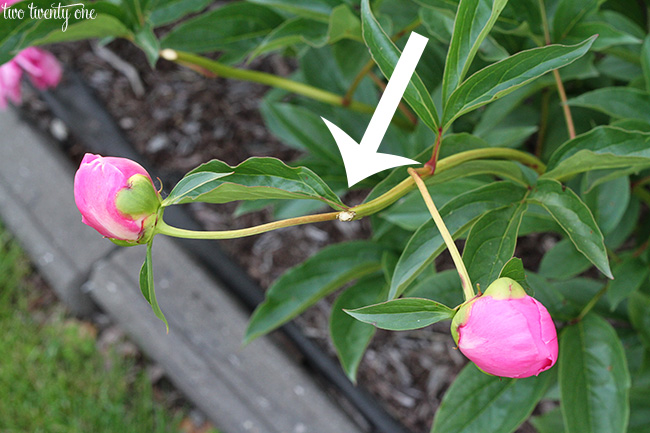 Deadheading also promotes root growth.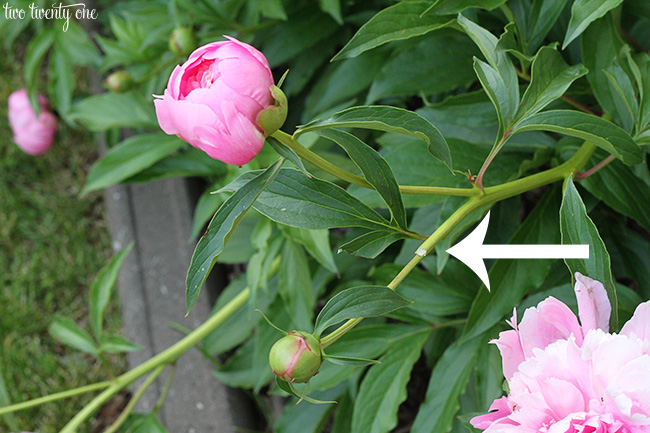 See how the other blooms are starting to open because I cut off the dying bloom?
Pretty cool, no?
I'll probably post one more update and share how the yet-to-bloom peony bush looked this year.
Read more about growing peonies here!
Do you have peonies in your garden?
How are they doing this year?