Today I'm sharing some easy deck lighting ideas, which can be used for patios and porches as well. Because why have a beautiful outdoor space if you can't enjoy it at night when it's cooler and the kids are asleep?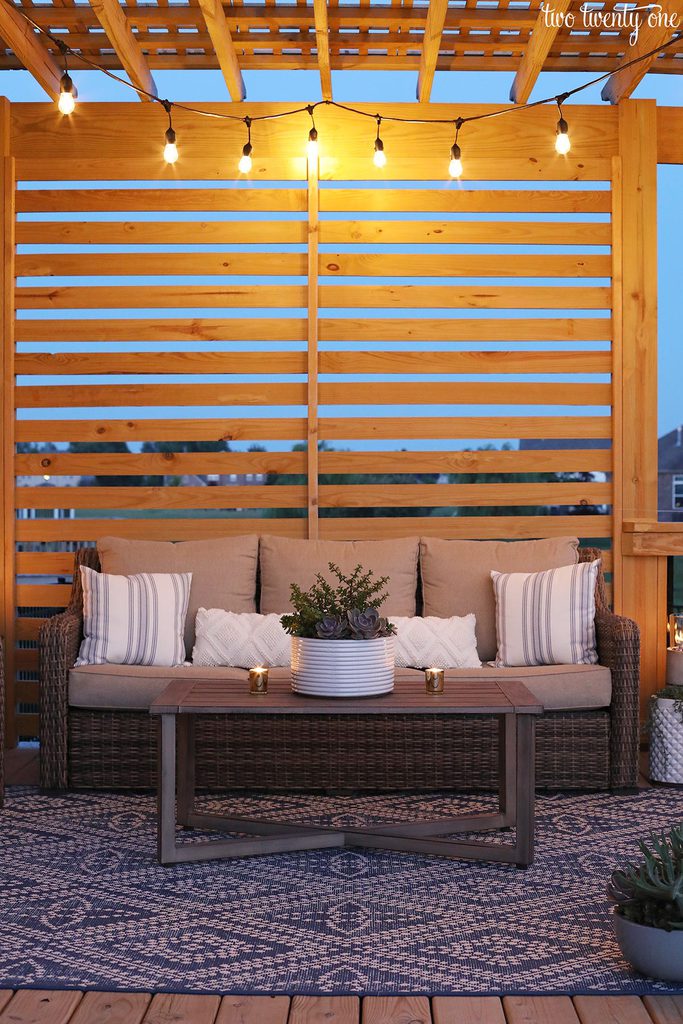 Fire Columns
Fire columns are great alternatives to fire pits. They can be used on decks and patios. And because they're compact, they're perfect for smaller areas if you're not working with a lot of outdoor real estate. While they're on the smaller side, they still provide warmth and a pretty, flickering glow. Just be sure to keep them far enough away from other things because the heat can melt vinyl siding, and because it's an open flame, there is a possibility of lighting things on fire. Safety first, friend. Safety first.
We have two different sized fire columns on our deck– a 29″ and a 22″.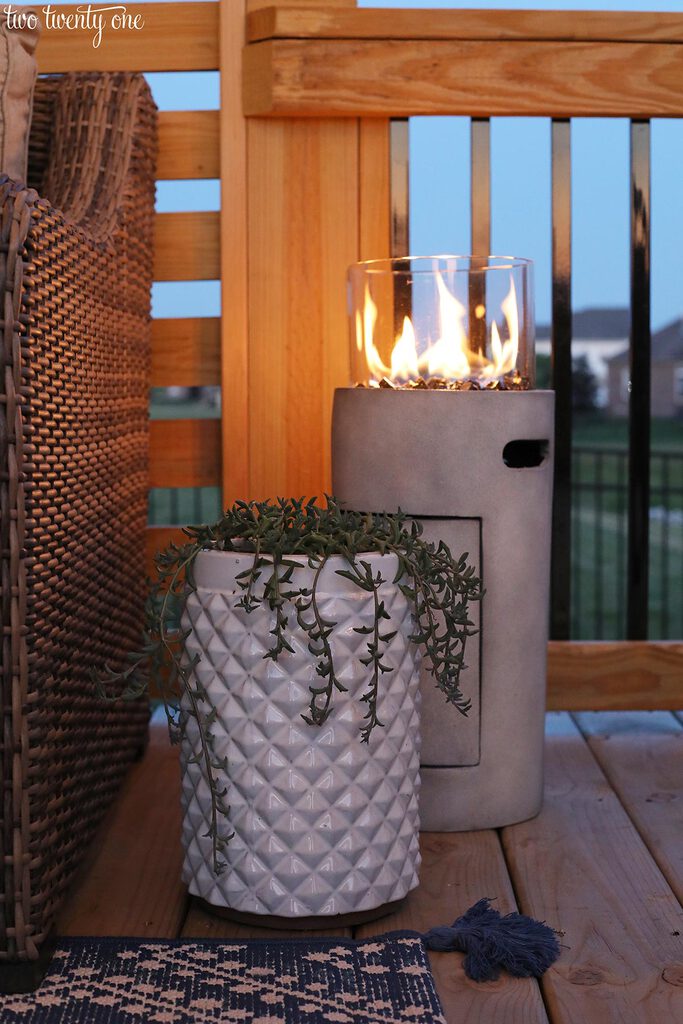 Since most fire columns use propane tanks, there's little to no smell, unlike a wood-burning fire pit. I know some people love the smell of burning wood, but I'm not a fan. With fire columns, I don't feel the need to immediately shower and wash my clothes.
Fire columns are also easy to store during winter. We disconnect the propane tanks and store them in the garage. And then we take the fire columns into the basement.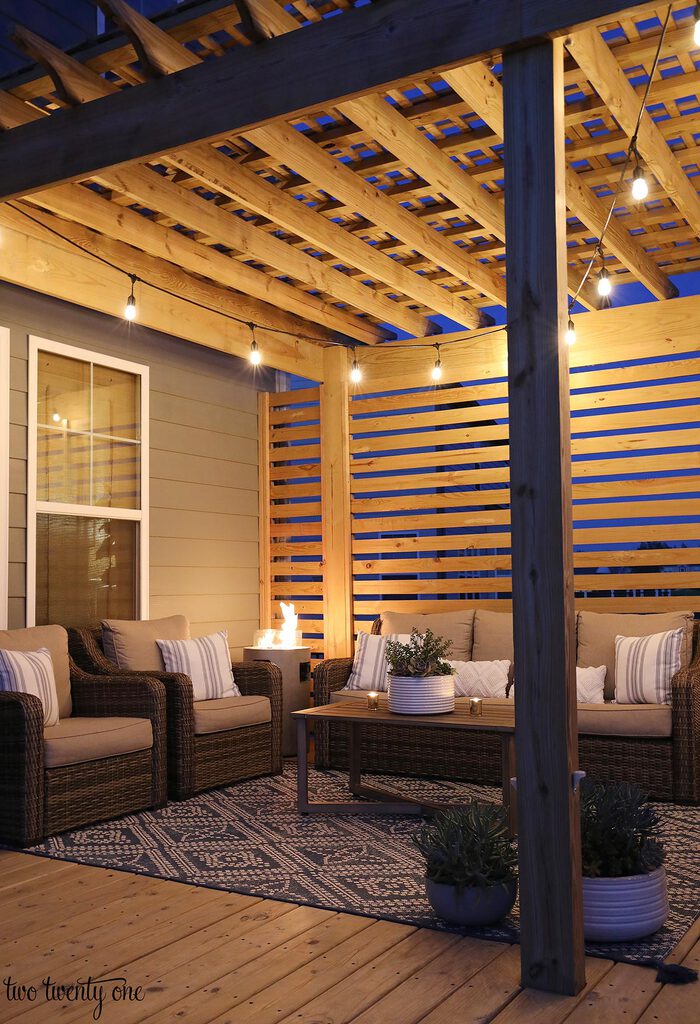 Keep in mind you don't have to stay with the rocks or fire glass that comes with the fire columns. Mine came with red lava rock, which isn't the most attractive, so I bought a bag of black fire glass and swapped it for the lava rock. There are an array of fire rock colors available. I suggest going with reflective glass over glass drops.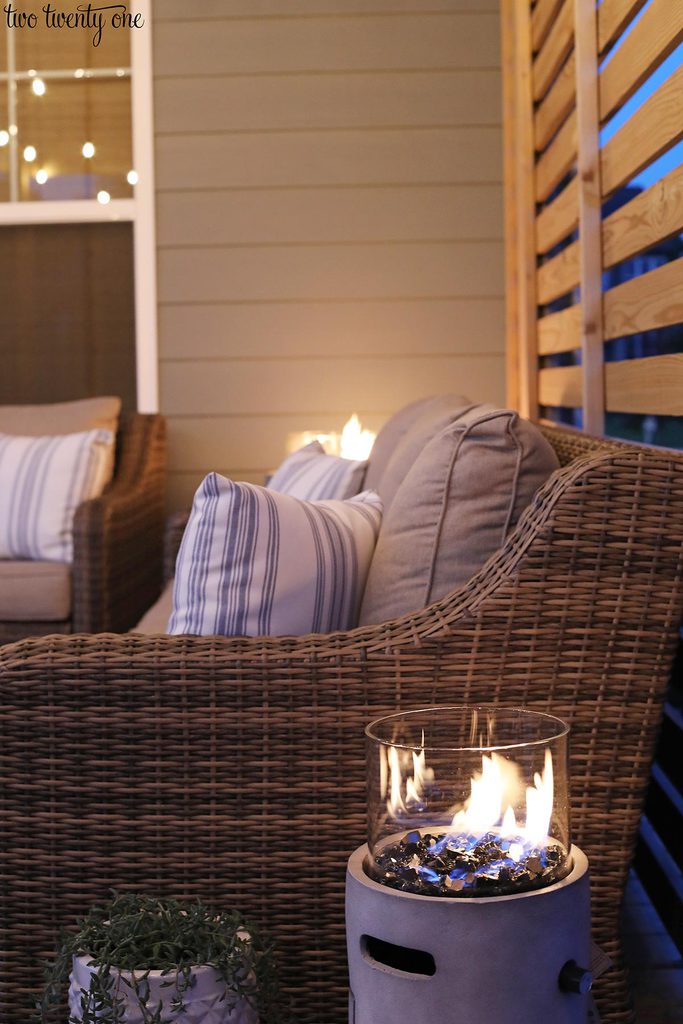 Candles
Another deck lighting idea are candles. You can use regular votives and tea lights. But I recently discovered citronella votives and tea lights. I popped some into gold glass votive holders I scored on clearance at Target. These are a much prettier option than those giant, citronella candles available in stores.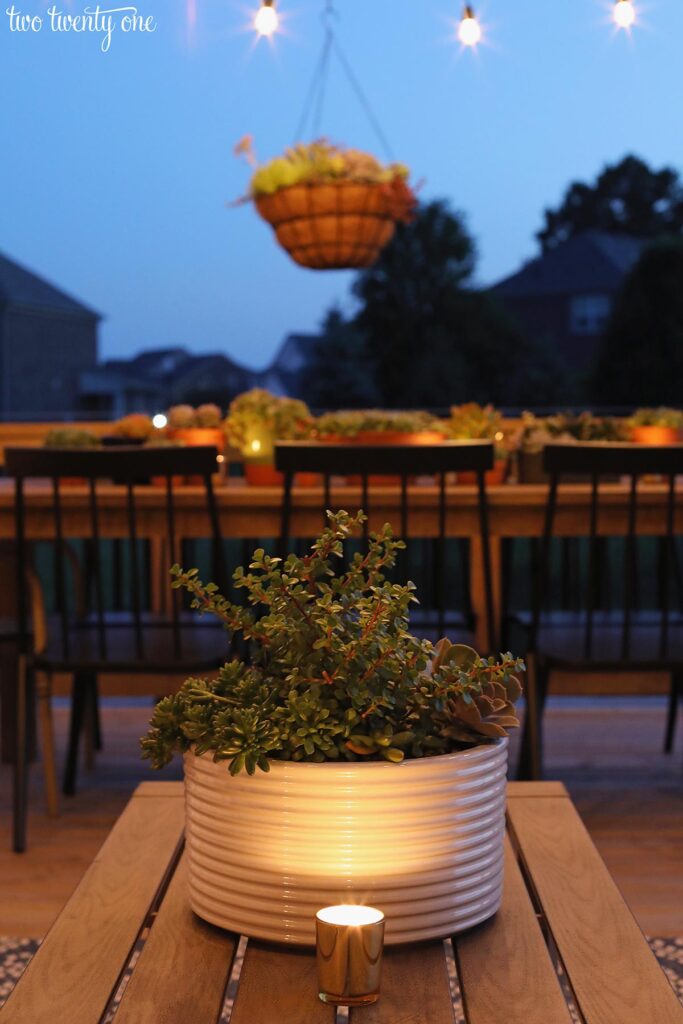 If you don't enjoy the smell of citronella, these bug-repelling tea light candles are a mixture of rosemary, peppermint, lemongrass, cedarwood, and citronella.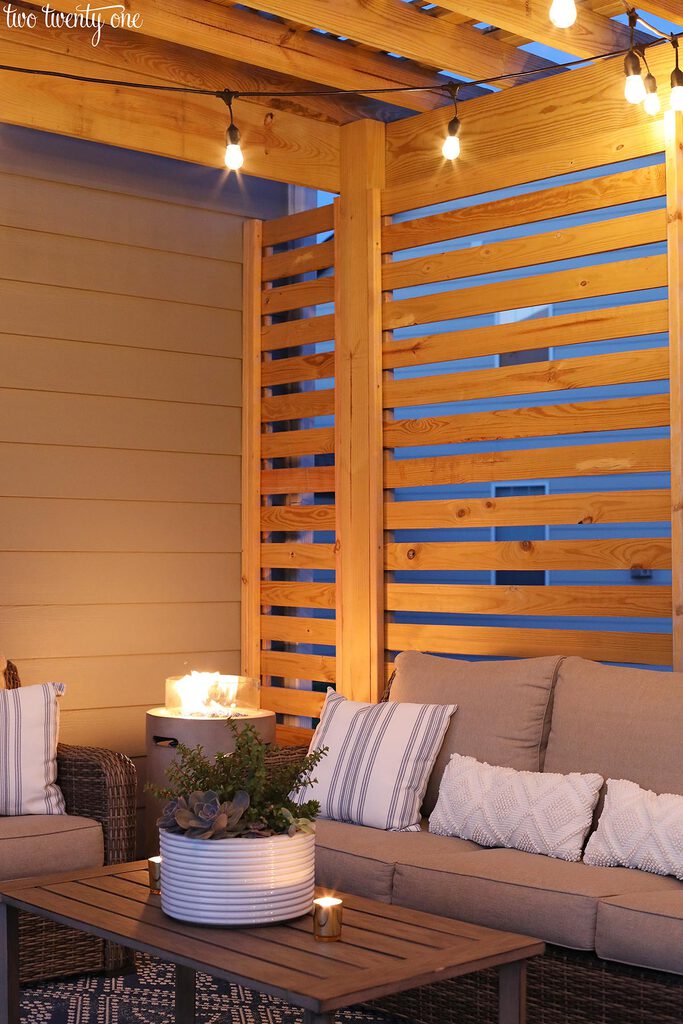 See how much those three votives on that side of the table illuminate the succulents on the dining table? It doesn't take much.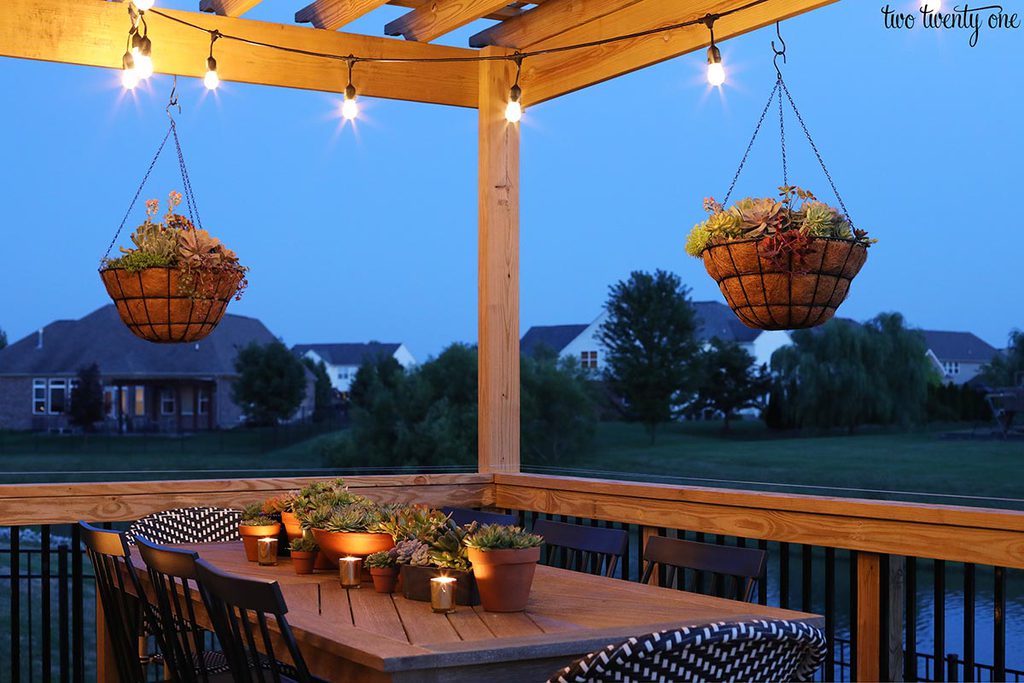 String Lights
String lights are the go-to deck and patio lighting of choice these days. They give off an ample amount of light so you can entertain into the wee hours of the morning, if you'd like. String lights are also inexpensive. I scored our 48 foot string light set for $50 at Costco. The bulbs are shatter resistant, and they give off a pretty-colored 2200K light– not too warm, not too cool.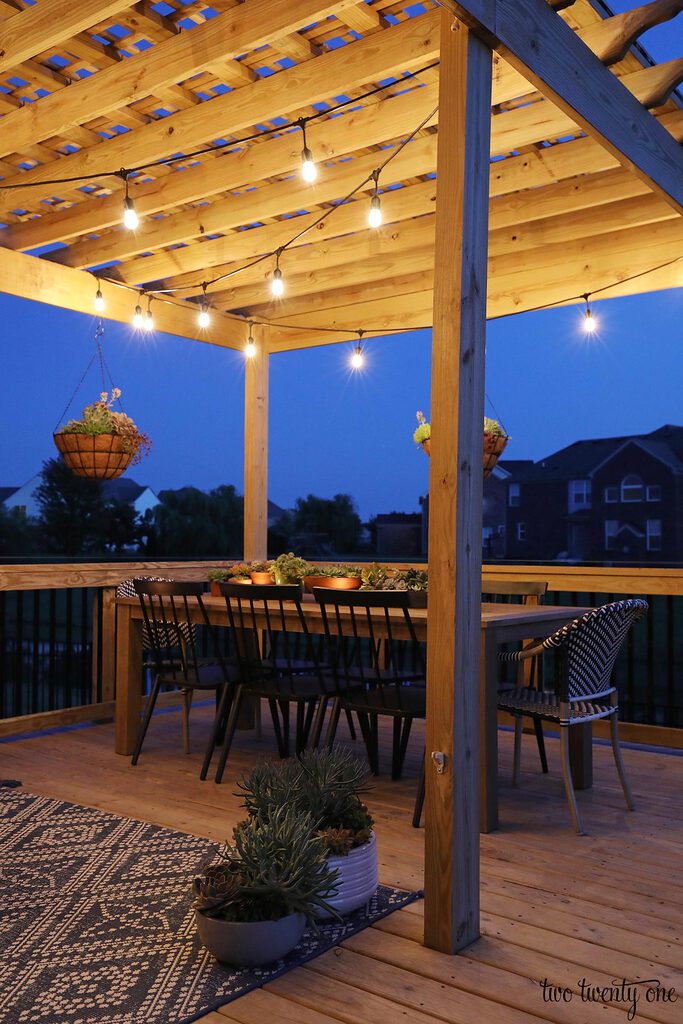 Because you don't need an overhead structure to hang them, almost anyone can install string lights. If you have an open air patio, you can put wood posts into the ground and hang the lights from them. I've also seen people secure wood posts into planters and drape string lights from post to post.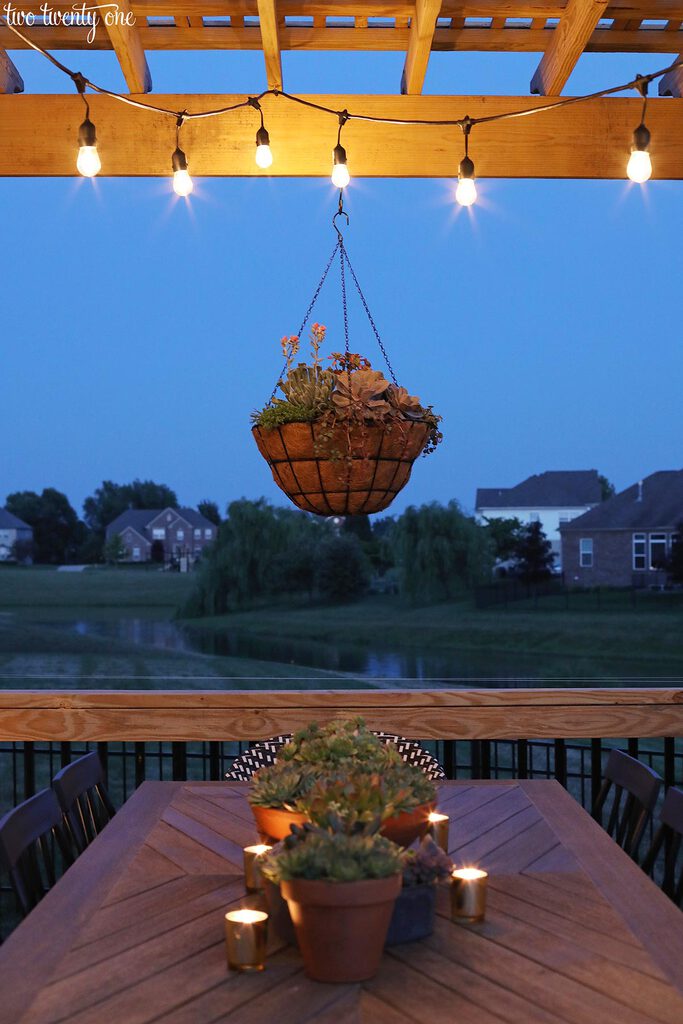 To mount our string lights, we installed 5 black screw-in hooks on the pergola and zigzagged the lights. We didn't want them to hang too low, but we still wanted them to have a little bit of a droop between each point.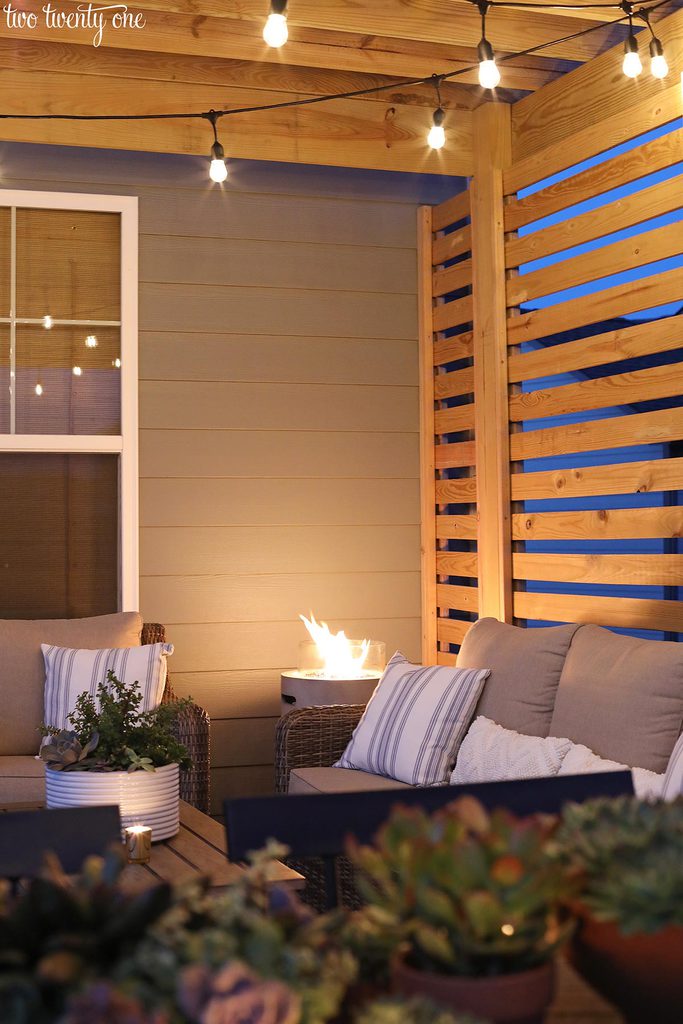 String lights are also easy to take down and store during colder months, and then reinstall for warmer months. To make reinstallation a breeze, I marked our string lights with a silver Sharpie where they met each of the five hooks.
Ahh, doesn't it look cozy under our pergola?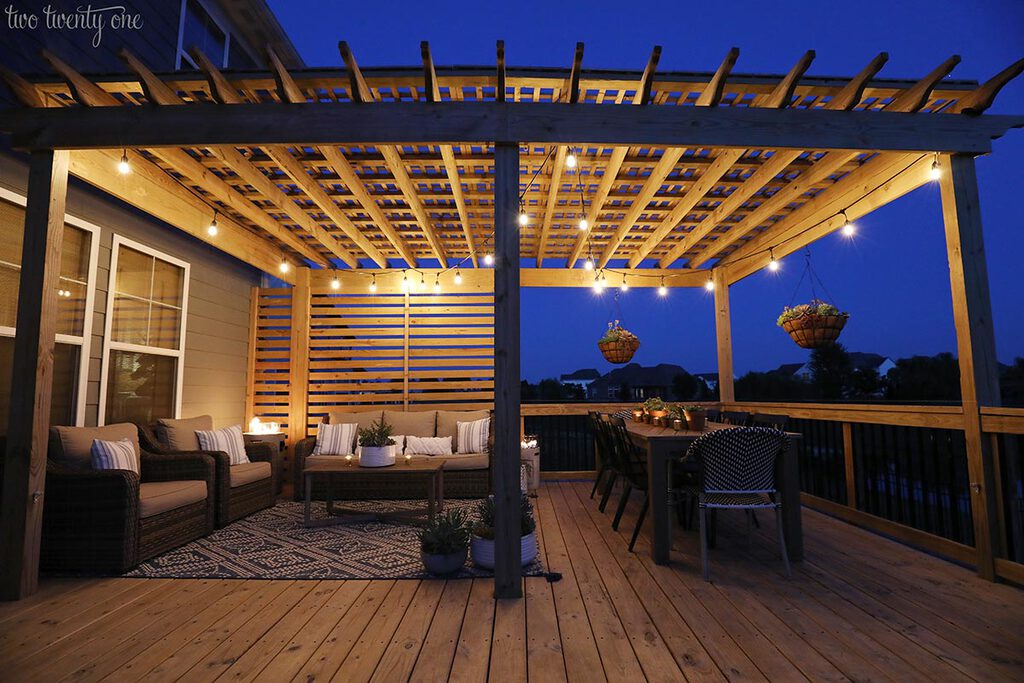 Want to know where something on the deck, like the rug or dining table, are from? Click here.