A Little Gardening + Lawn Maintenance
Brad and I planted our vegetable garden a few weeks ago, and I'm proud to say that everything is growing like crazy.
This is our first year growing leafy greens (romaine and salad bowl), and as you can see, things are going well so far. Since we eat salad almost every night with dinner it made sense to grow lettuce. Although now I'm thinking we may have planted too much. I guess we can always give lettuce to friends and neighbors.
We've always planted tomatoes in our garden. This year we're growing cherry, juliet, and small yellow (I can't think of the name) tomatoes. We did change things up a bit this year and swapped the tomatoes to the other side of the raised garden bed. Now I'm kind of regretting that decision because I think the tomatoes could have provided a little shade for the lettuce. Oh well.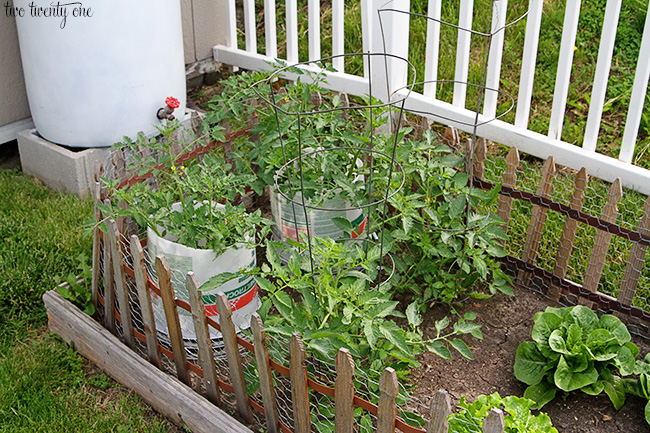 This weekend we were also able to bust out our new RYOBI 40V-X Expand-It String Trimmer.
Full disclosure– I'm a RYOBI Outdoor brand ambassador so I'll be sharing some of their awesome products from time to time. But remember, I only blog about products I use and love and would recommend to my friends and family.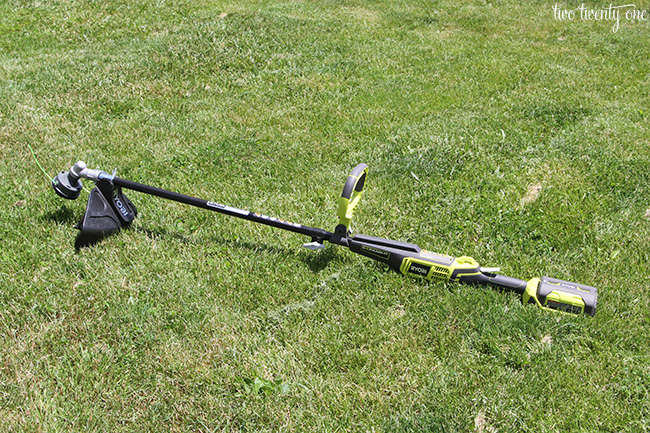 Brad is the lawn care person in the house. He's OCD about the yard. I wish he was OCD about things inside the house. He's never felt a strong urge to vacuum, but when it comes to mowing and trimming, that's a different story. If anyone knows how to switch that thinking, please let me know.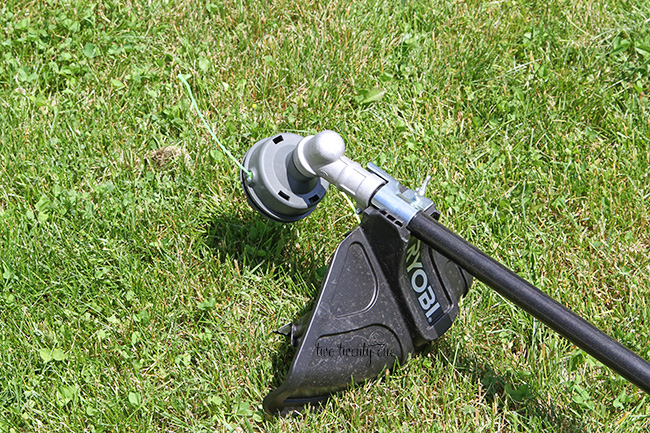 We love the string trimmer for multiple reasons. One is that it's not very heavy and is pretty streamline so it doesn't take up much space in our shed.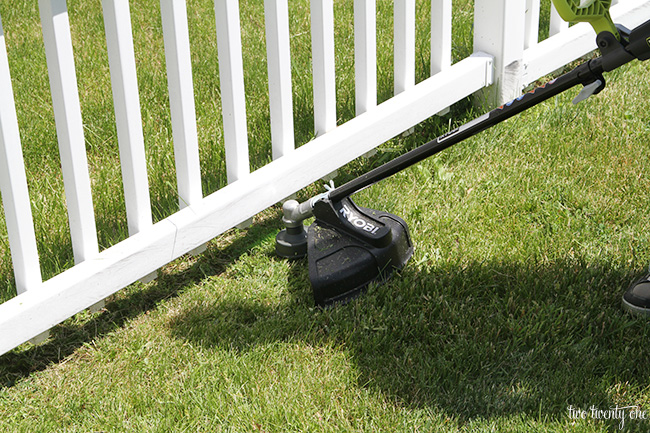 We also love how it's battery operated. Yay for no cords and no gas!
It comes with a 40V battery, which has a battery power indicator on it so you can see how much juice is left in the battery. Pretty cool, eh? Brad was able to trim our front and backyard and use only a quarter of the battery power.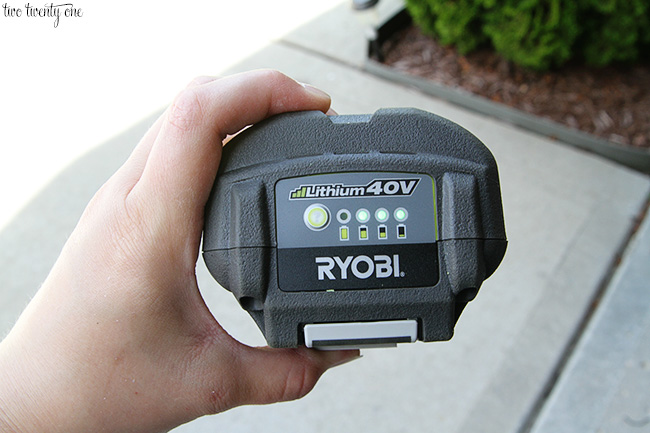 I'll keep you guys posted on the garden situation throughout the summer. I'm sure you're all dying to see our tomato crop.
Read about our previous vegetable gardens: 2012 | 2013
RYOBI Outdoor provided me with the string trimmer. As always, opinions are 100% mine.