If you follow me on Instagram, Facebook, and/or Snapchat, you're probably quite aware that most of my peonies are blooming right now so I thought I'd share an update on the peonies.
In case you're interested in learning how to grow your own peonies, check out this post I wrote on the topic.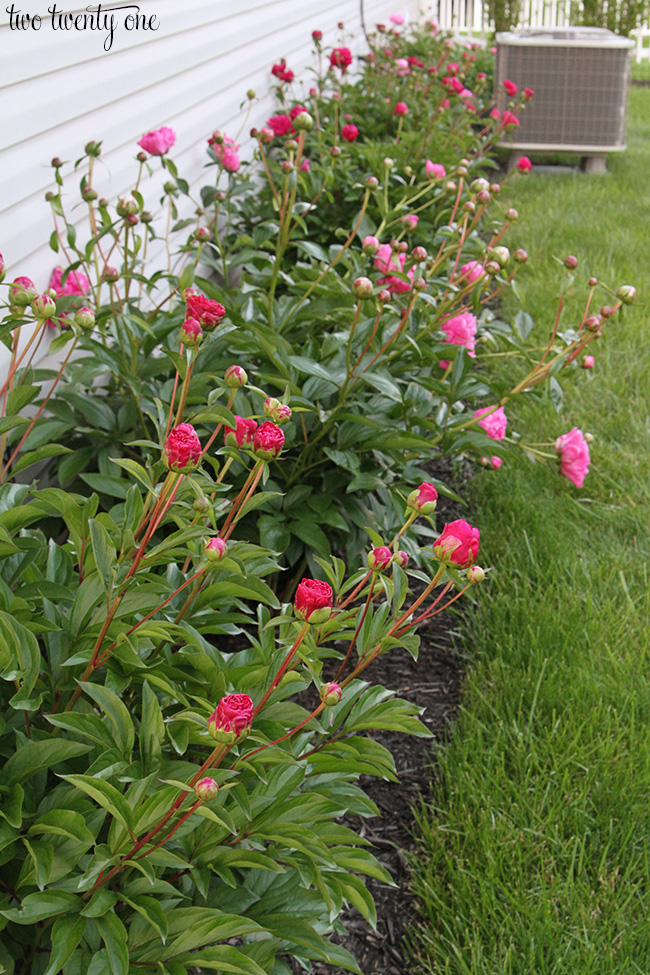 My oldest peony bush, which was divided off of one of my parents' mature peony bushes, is always the first to bloom.
It may not look very big in the photo, but it's around 7 feet wide.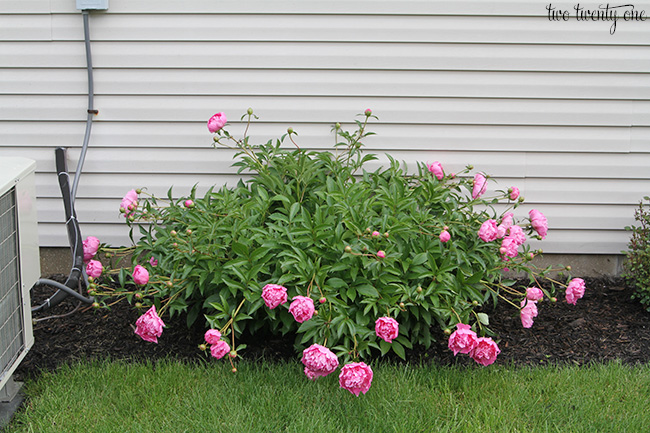 To give you an idea of how big it's grown, here's what it looked like in 2013.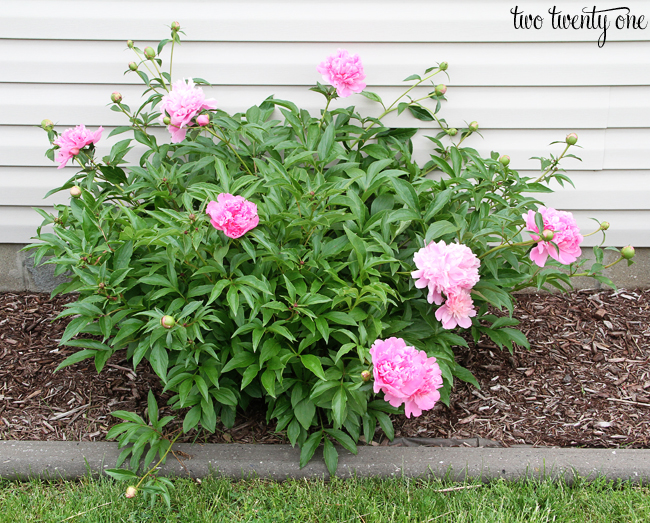 I love the blooms on this one because they're such a pretty shade of pink. And the blooms tend to change color as the blooms open and age. They typically turn a pale pink when they're about to die.
These peonies also smell the best.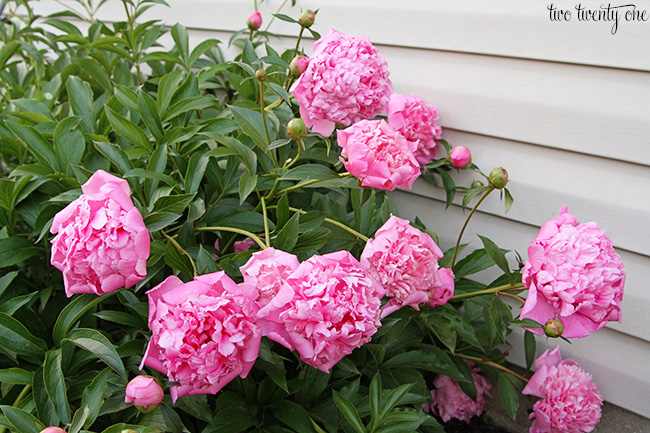 Here's some more photos of the blooms on the oldest peony bush.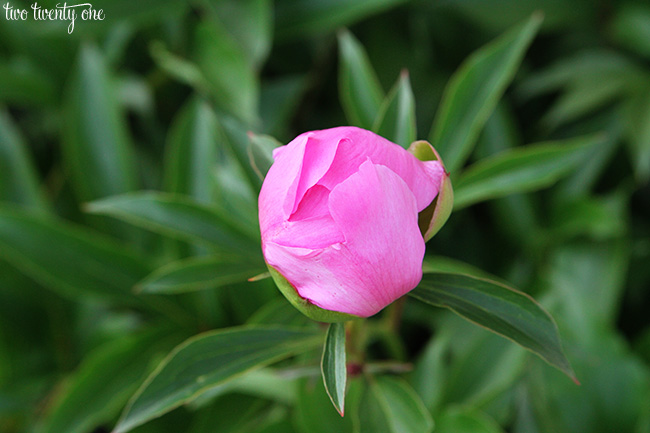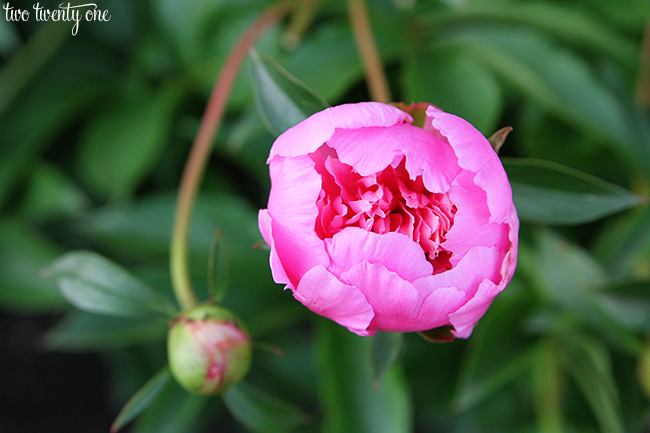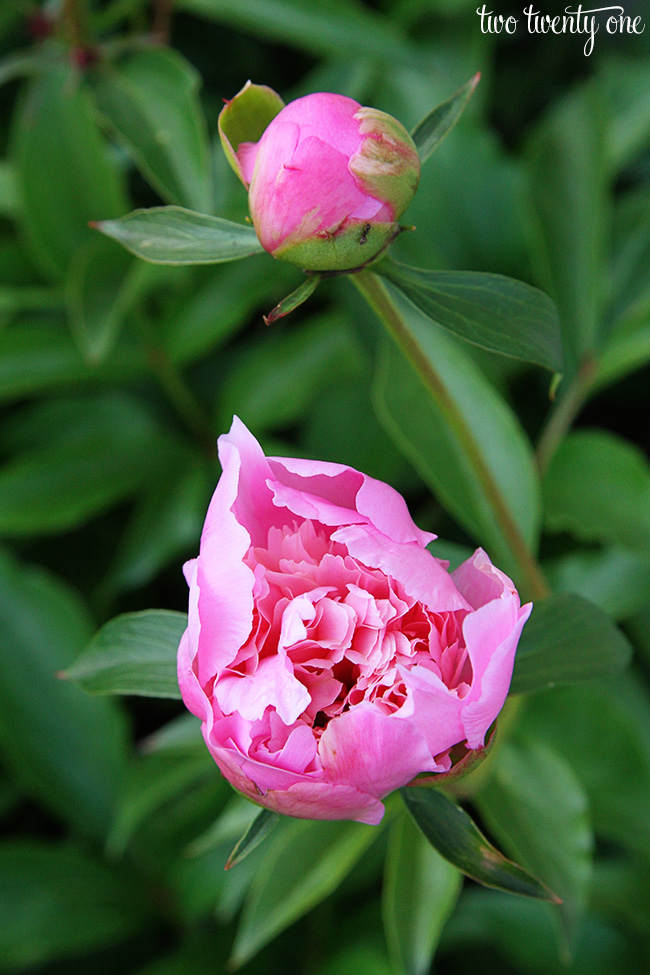 See how they're a darker pink on the outer petals and the inner petals are lighter? Some of the blooms also have a peach tint on the inner petals.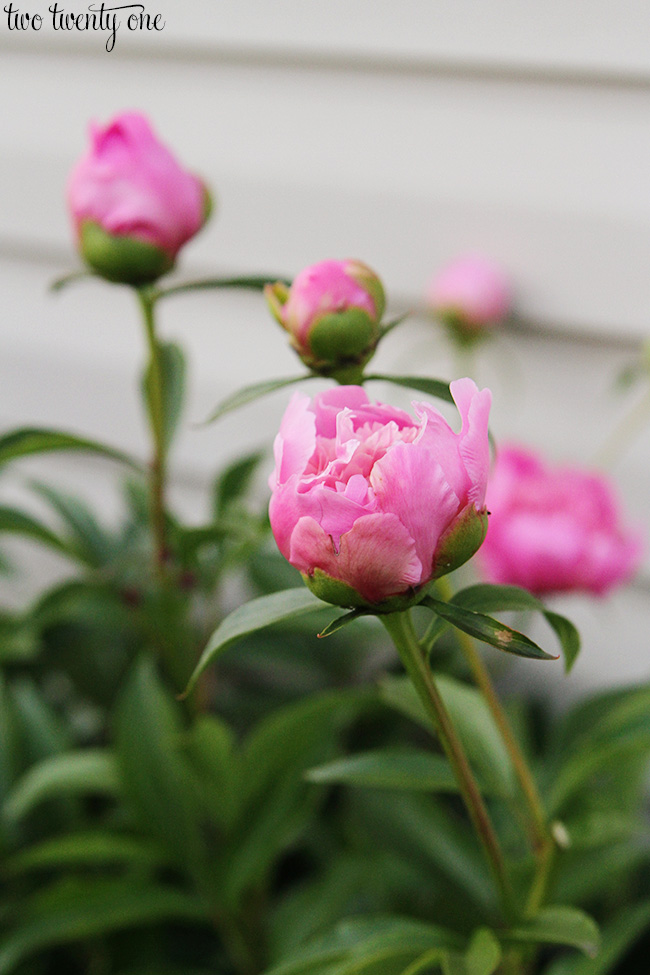 The blooms on this peony bush typically right after the oldest one.
While these peonies are similar in color to the oldest bush, they have a different shape and they're bigger. The stems also grow a lot taller and they flop over more due to the weight of the blooms.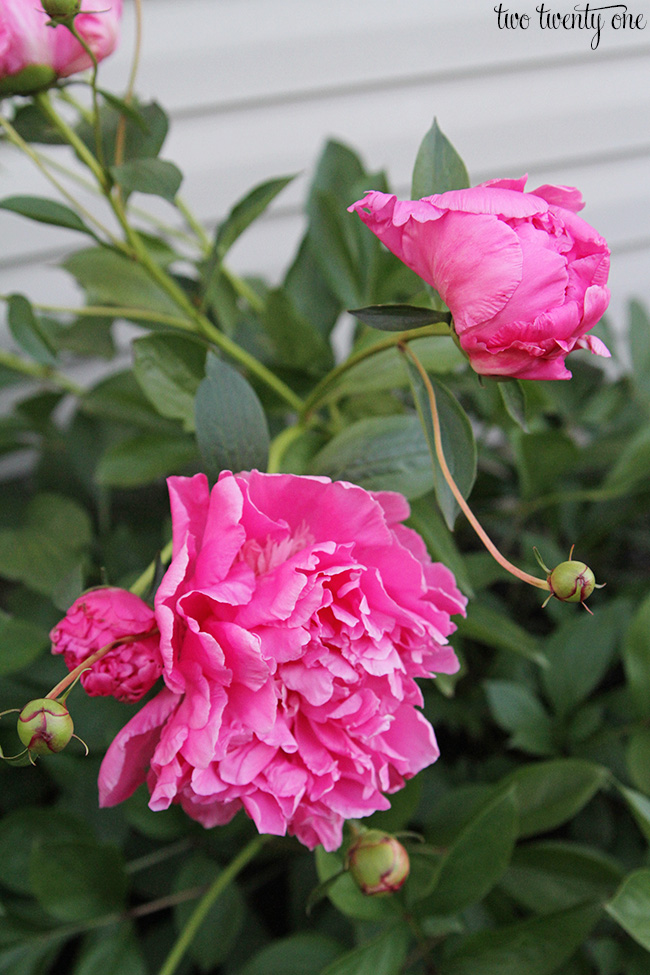 I have four fuchsia peony bushes. They my least favorite because I don't really like how they smell.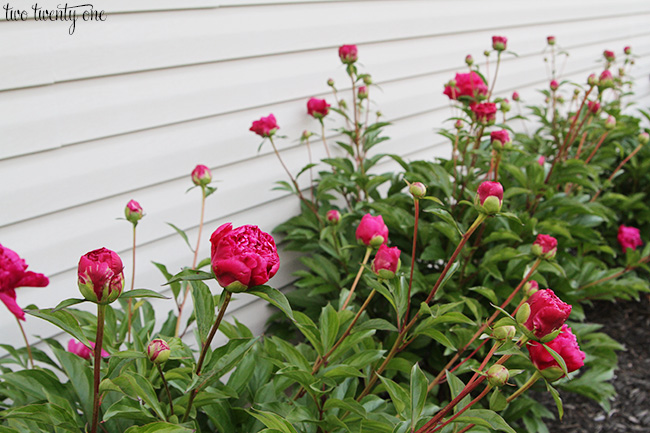 But they are pretty.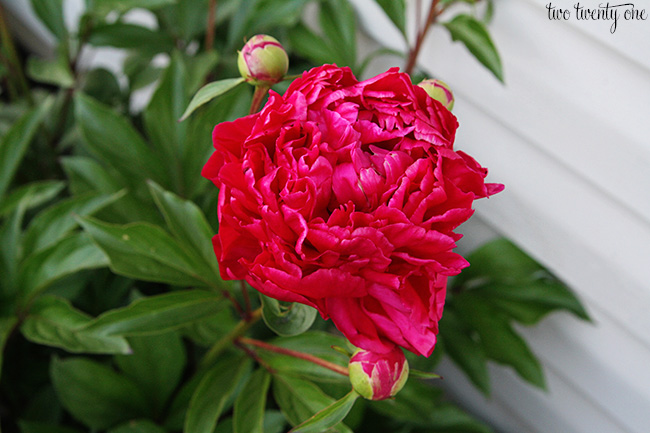 One thing you may notice is that the fuchsia peonies stay upright pretty well. This is because they have strong, straight stems.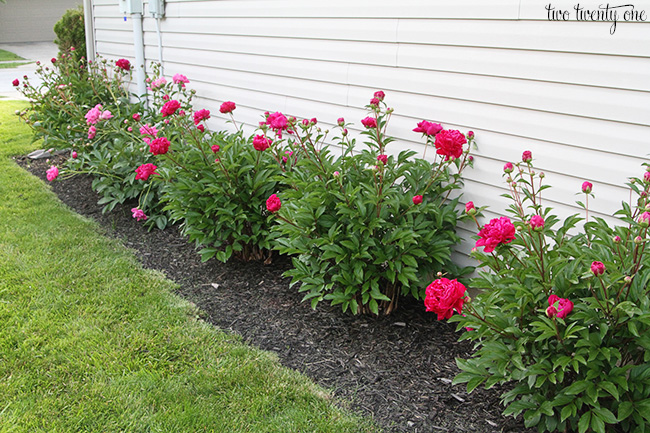 Here's how 8 of the peony bushes look this year.
Last fall, my in-laws brought up two divided peonies from their garden because I really wanted white peonies. Neither bloomed this year so I'll have to cross my fingers that they produce blooms next year.
It's kind of hard to see, but I planted one peony bush second to the right and the other the furthest to the right. The furthest to the right one isn't looking too hot so I'm just going to leave it alone and see how it fares.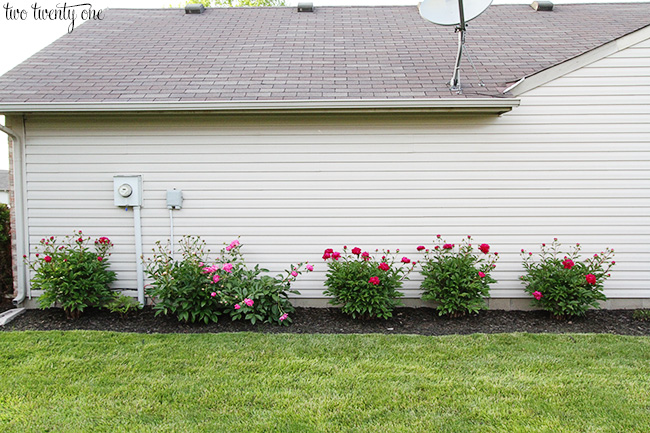 The blooms on my pale pink peony bush is just starting to open so I'll be back to share photos of those (because they're gorgeous), as well as more photos of all the peonies.