Since it's peony season, I figured why not keep the party going with the a peony and moss wreath.
You may recall that last fall I whipped up a fall wreath that involved moss. To make it autumnal (I don't know why, but I really like saying that word), I added some faux fall leaves. In the tutorial, I showed how I made the leaves temporary so it would be easy to switch them out with something else that's more seasonally appropriate.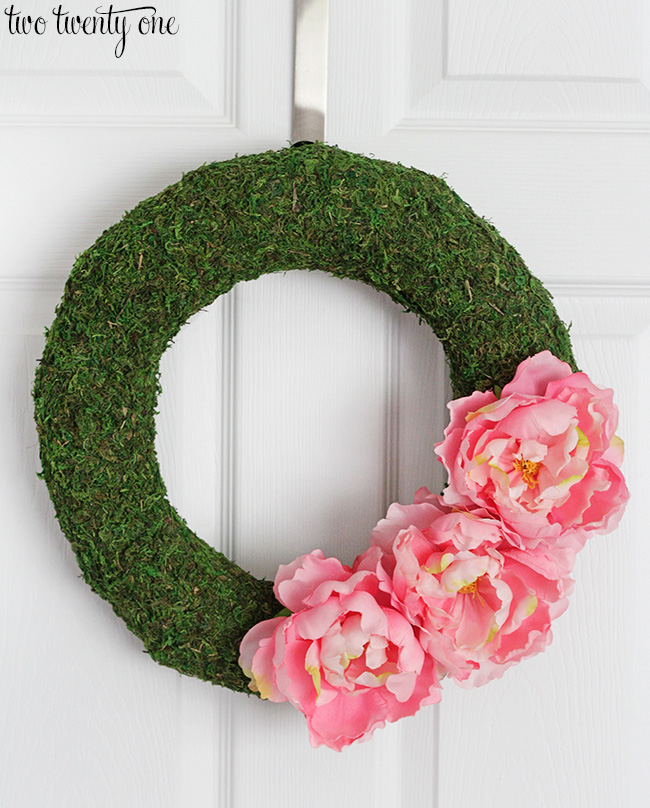 Here's what you'll need:
straw wreath (I used a 14″)
moss (I buy this particular brand, which I love)
faux peonies
hot glue gun
hot glue
grosgrain ribbon
2 pins
scissors
wire cutters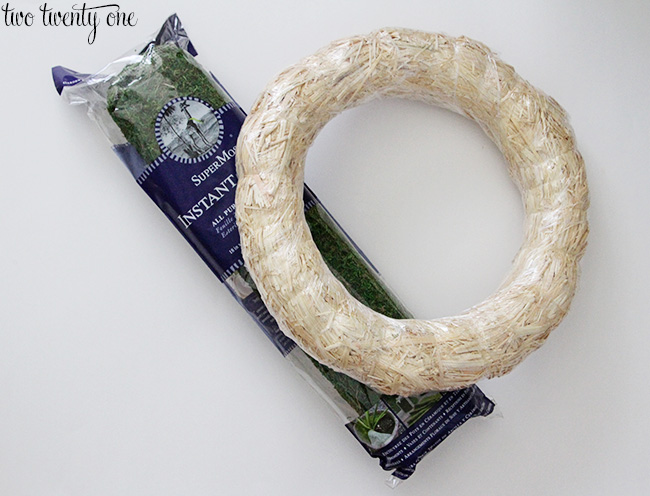 For the detailed, step-by-step instructions on how to cover the wreath with moss see the original post HERE.
Once your moss wreath is covered, grab your faux peony stem and use the wire cutters to trim it down to about 2 inches. Then, strip the plastic stem off using the scissors. Stick the wire into the wreath.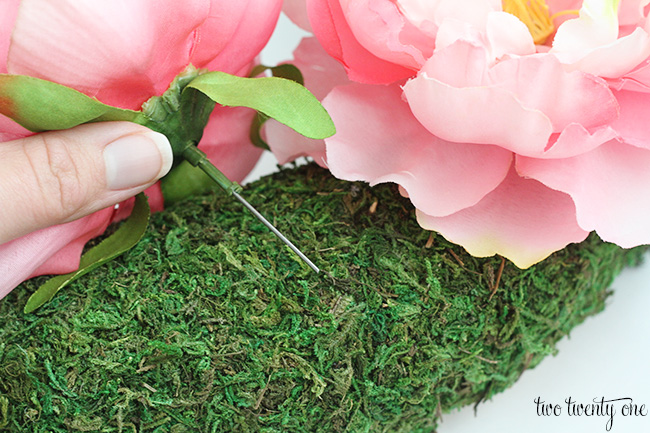 And voila! A completely different looking wreath.
Since I already had the moss wreath completed, switching out the faux foliage for the peonies took all of 5 minutes.
It's like the moss wreath is one of those lawn geese, and I'm dressing it for the appropriate season.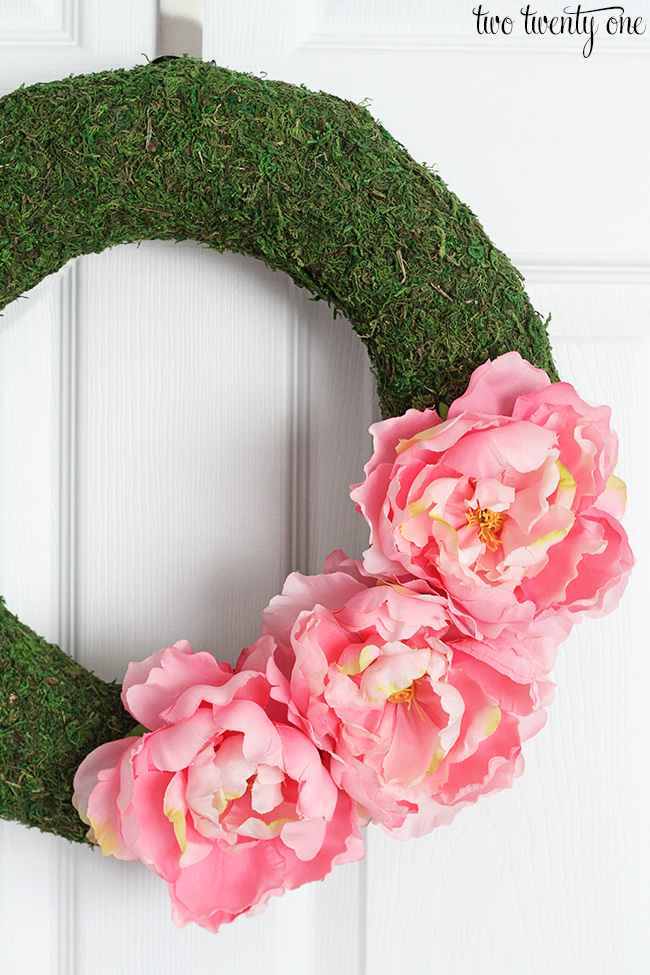 What do you think of this double duty wreath?
Looking for another wreath idea? I recently whipped up this summery pinwheel wreath for the Oriental Trading Company blog.
You can check out that tutorial HERE.