Easy Art: Framed Ticket Stubs
In case you haven't caught on, I like to save things. Some may define it as borderline hoarding, but I call it treasuring memories. It's not like I'm holding on to empty milk jugs and cereal boxes. So there.
One of the things I like to save are ticket stubs from important events. I'm not talking about a regular movie ticket stub– those get thrown away. See, I'm definitely not a hoarder. I'm talking about ticket stubs from vacations. As you can see below, I framed the ticket stubs from my visits to the Eiffel Tower and the Louvre. To me, they're like little pieces of art. And I love how the Louvre ticket is stamped with the date and the cost of the ticket.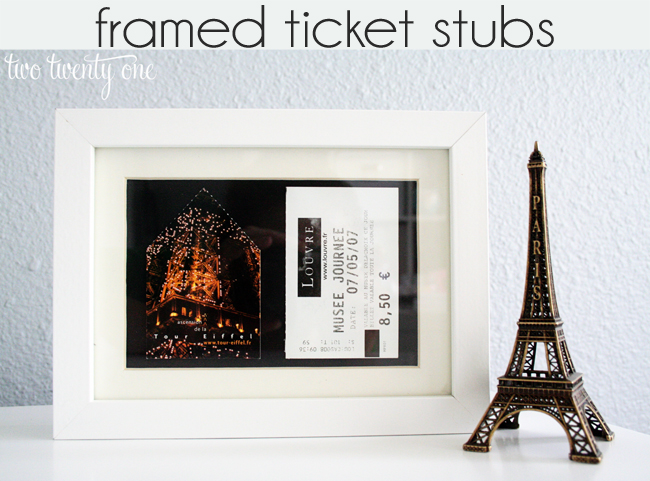 The framed Paris themed ticket stubs are currently residing at the top of my home office gallery wall.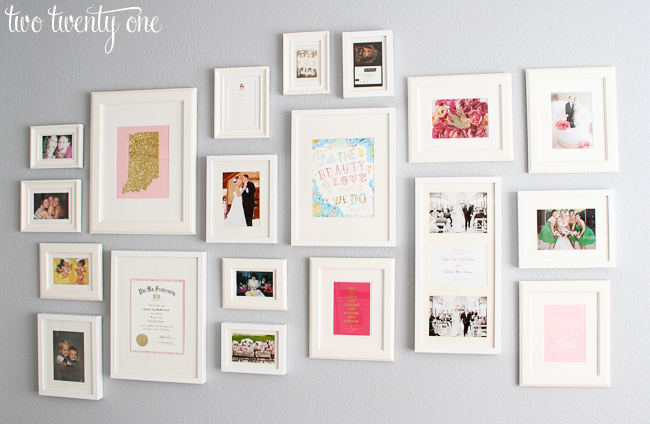 I recently got around to framing Brad and I's tickets from the Zac Brown Band concert we went to last summer. Why did I frame these? Well, because they were my first wedding anniversary gift to Brad. According to tradition, your first wedding anniversary gift is supposed to be paper. I gave myself a pat on the back for coming up with the ticket idea.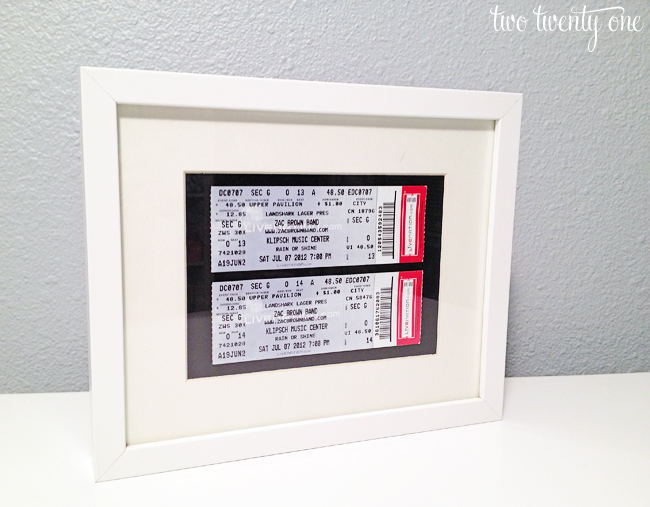 We'll never forget that concert. Partly because it was to celebrate our first wedding anniversary, and partly because we had never sweat so much in our entire lives just standing still. This was an outdoor concert in 104 degree humid heat. We brought extra bottles of water, and I brought a couple mini menopausal neck fans to try to keep cool. But seriously, if there was a call out for wet t-shirt contestants I would have volunteered just to be doused with water. Cross my heart.
I recently came across my ticket stub from when I kissed the Blarney Stone. I still need to frame it. I mean, how could I not frame it? Making out with a piece of rock on a castle while being dangled seven stories high is definitely a monumental event in one's life.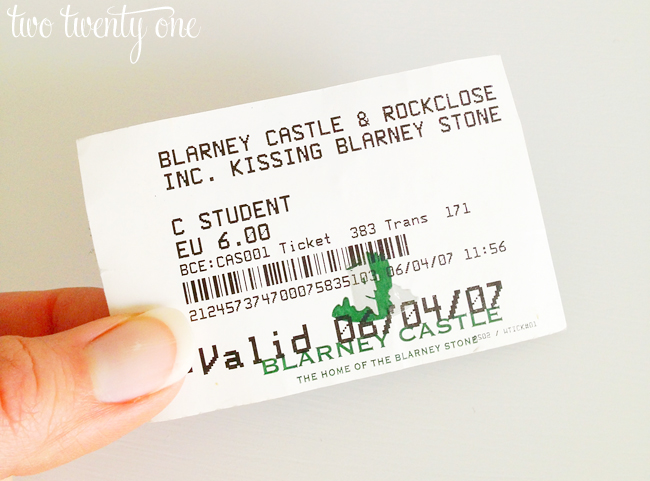 So the next time you're on vacation consider holding on to your ticket stubs. I think they're pretty cool pieces of one's personal history. And they're easy and interesting pieces of art to have in your home.
Read more about my most treasured travel souvenirs here.
Do you hold on to ticket stubs? Did you give paper gifts for your first wedding anniversary? Have you ever been to the Eiffel Tower, Louvre, or Blarney Castle?