Buttery Cream Cheese Bites
Well, my camera is still being held captive at the Canon repair facility, and it looks like I won't get it back for another week or so. I must say, blogging is pretty difficult when you don't have a camera. But I must also say my iPhone 4s has been doing a pretty good job subbing in for my Canon 7D. This little guy is definitely earning his keep.
Alright, now onto these little devils. They're a take on my mom's buttery cream cheese bars. Only this time I made them in muffin tins. And I added strawberries for some color. These buttery cream cheese bites are perfect for Easter or any holiday. Or any day of the week, really.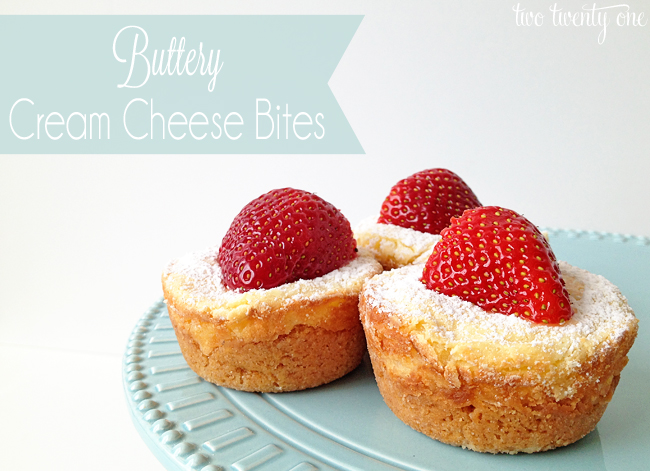 These are crazy fast and easy to make as well. I had them mixed up, assembled, baked, and on the cooling racks within an hour. Now that's efficiency.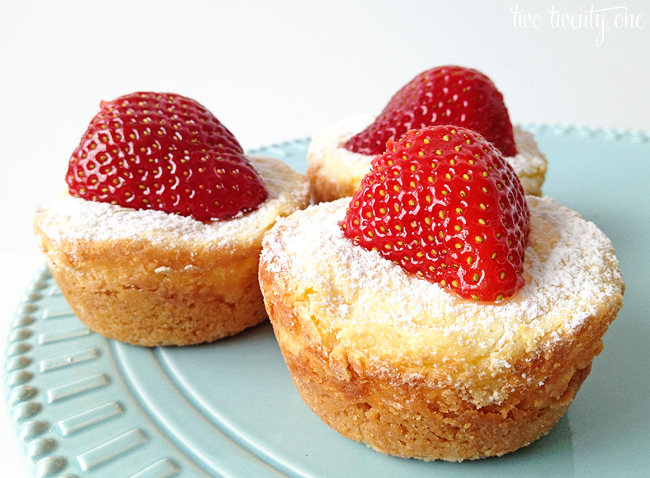 I was lucky I found strawberries small enough to fit on top. What's up with all the monster sized strawberries these days?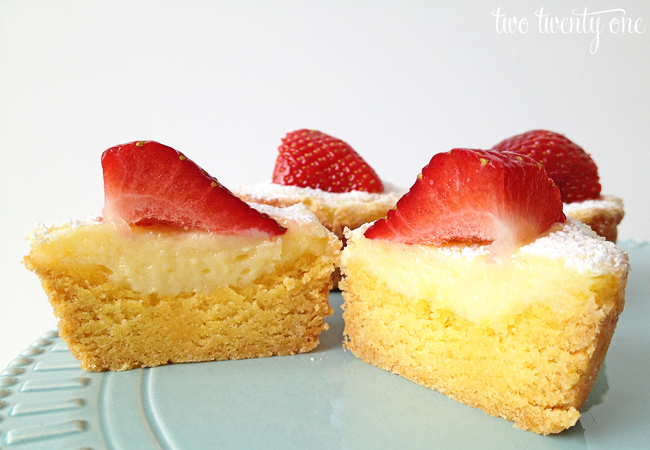 I thought I'd try something new with the printable 4×6 recipe cards and include a photo of the food on the card. What do you think?
Click on the image of the card to download it.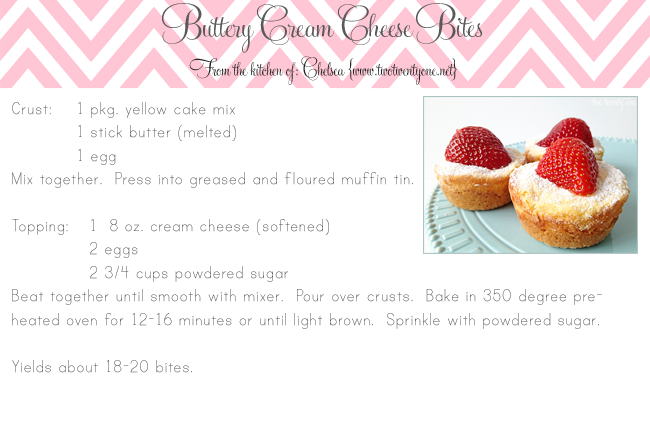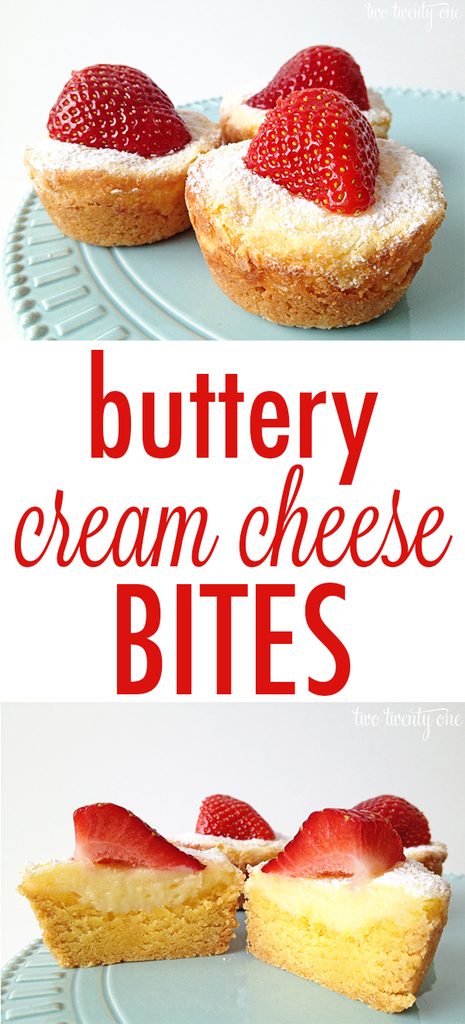 Have you ever been without your camera for a few weeks?
Do you think my iPhone is earning its keep with these photos?
Think you'll try out these bad boys?