Springified Card Catalog Vignette
Guess what? I got my camera back. Woot! The camera body and both of my lenses had issues. (Not my fault.)  Craziness. Now that I have it back I'm able to get down to business. Blogging without a functioning camera is very limiting, as you can imagine. Although, I'm very proud of my iPhone 4s for standing in for this post and this post.
Anyway, I recently springified the card catalog. I used some things from around the house, and I bought a few new things.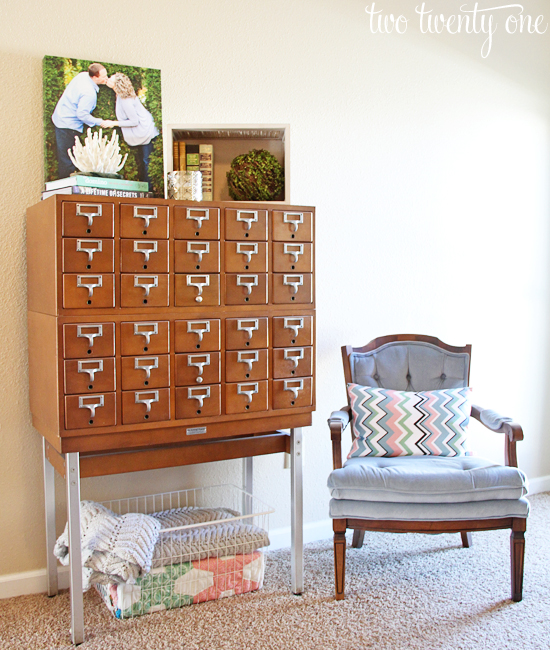 I used the canvas of us k-i-s-s-i-n-g in some trees since, well, there are trees in the photo, and trees are green and springlike. Although this engagement photo was taken in the fall, but you can't tell.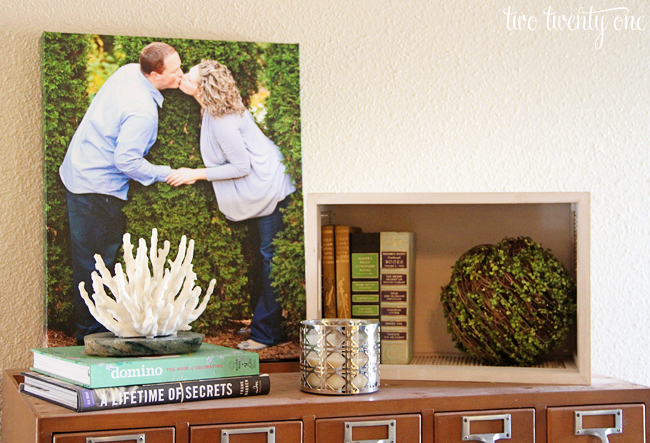 The books were Christmas gifts– great coffee table books, by the way. I scored the coral from Kohls for $10. The agate slice under the coral is from a rock and gem show in Arizona. You may have seen the photo I posted on Instagram of my treasures. My middleman, Caitlin, from Desert Domicile was my agate slice scout. I put those little cabinet bumper things on the bottom of this slice so it wouldn't mark up the book.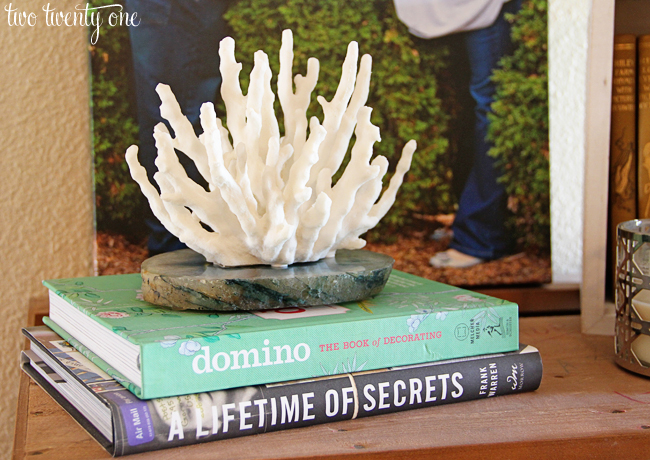 Sidebar: Didn't Caitlin pick out the most gorgeous agate slices for me? More on what I do with the rest of them later.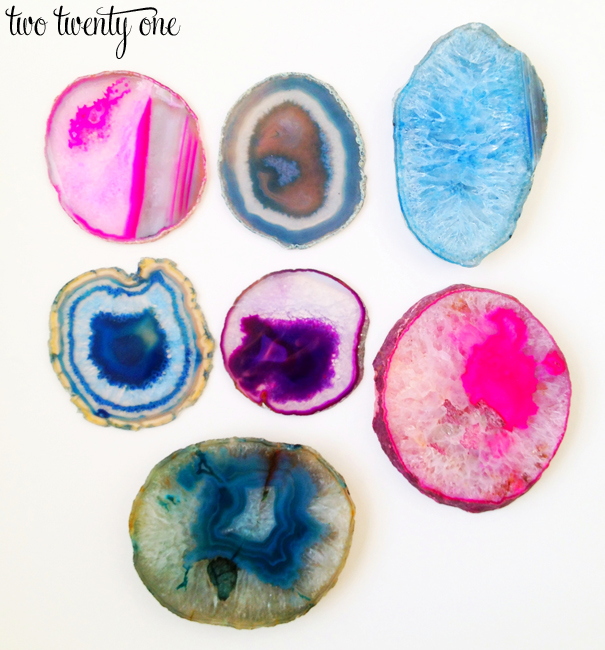 I picked up the wooden crate and greenery ball thing at Home Goods with a Christmas gift card. I already had the books and candle holder. In case you're wondering, which you probably aren't, the candle is Coco Loco from Bath & Body Works. If you know me, you know I have an obsession with coconut scented candles, reed diffusers, car fresheners… basically anything that smells like coconut.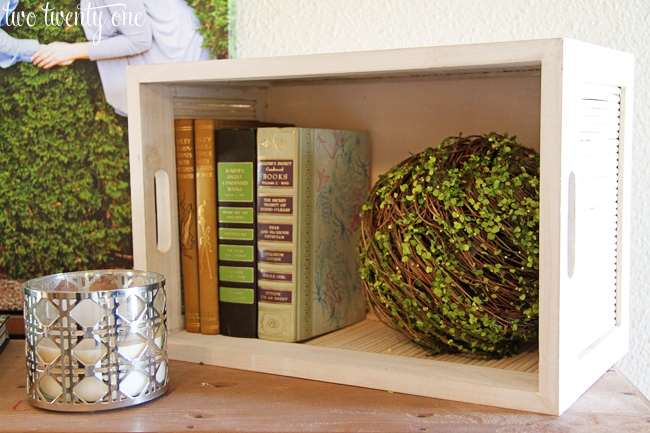 I didn't get an up-close photo of the blanket basket, but I used the same quilt and knit blanket I always keep in the wire basket below the card catalog. The thing I love about the multicolored quilt is that I can fold it so seasonal colors are showing. For Christmas, I folded it so red and green colors were showing. I'm pretty sure my great-grandma had this in mind when she made it decades ago.
Have you been springifying your home?
Do you have agate slices mixed into your decor?
Who loves coconut scented things as much as me?