Guys! I haven't shown you our deck and pergola since the big reveal. You're in luck because I sorta decorated it for fall, so I'm going to give you a little fall deck tour and show you how it looks with our new seating area furniture.
In case you missed it, here's how the deck looked right after it was completed in August.
You can read all about the plans HERE. And you can read all about the building of the deck and pergola HERE.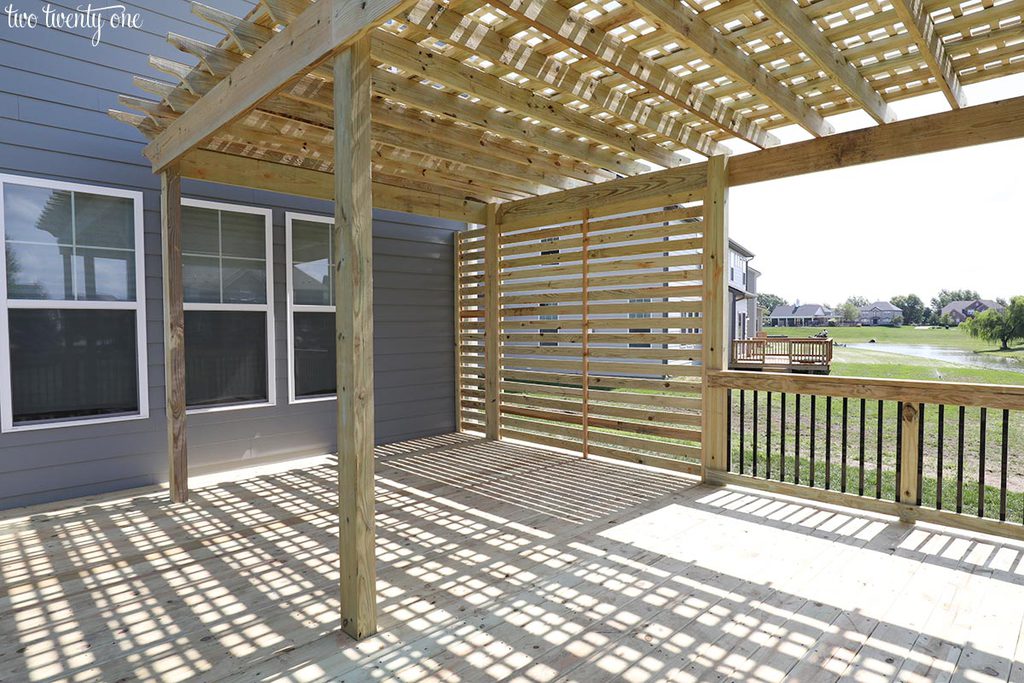 I spent in an insane amount of time searching for seating area furniture. This is generally a big splurge so I didn't want to mess it up. In the deck and pergola reveal post, I asked people to give me their furniture recs. Well, shout out to Beth for suggesting this 4-piece conversation set, which includes a sofa, two chairs, and a coffee table. And I scored it for $583.36 with free shipping! Which is a crazy good deal.
We love the set. It's comfortable, the color is great, the seat cushions come with toggles so they don't slip off, and it looks more expensive than it is. Five stars.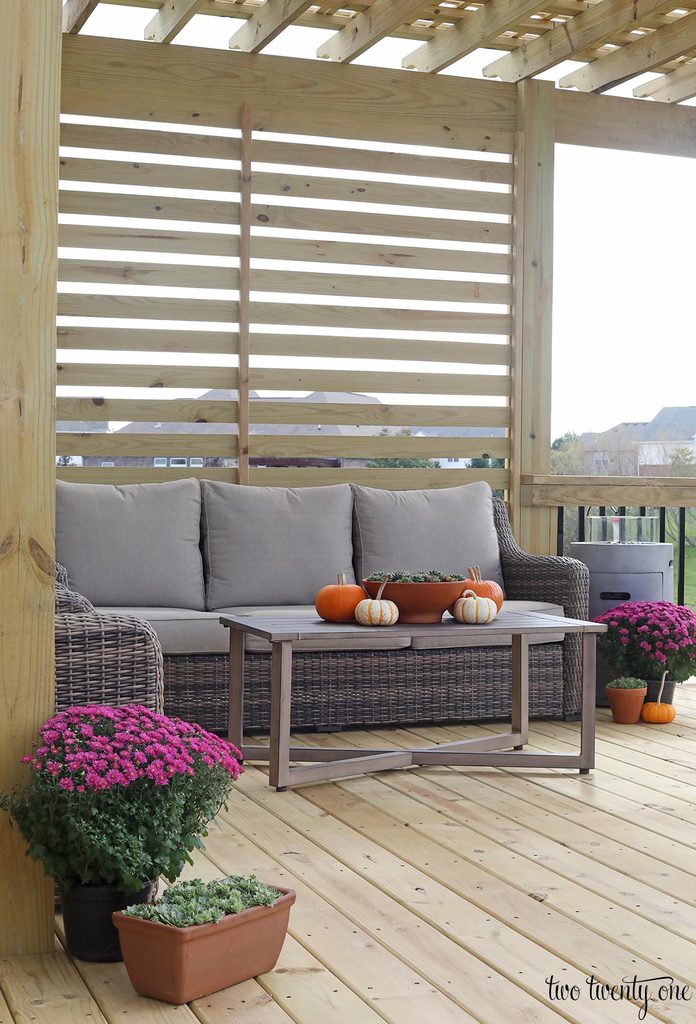 Four months ago, I thinned out some of my succulent planters, replanting 11 hens and chicks (Sempervivum tectorum) in this terra cotta planter. And look at all those babies they made! I know they're plants, but aren't they adorable? The prettiest little rosettes.
Want to grow your own? I wrote a post on how to grow hens and chicks.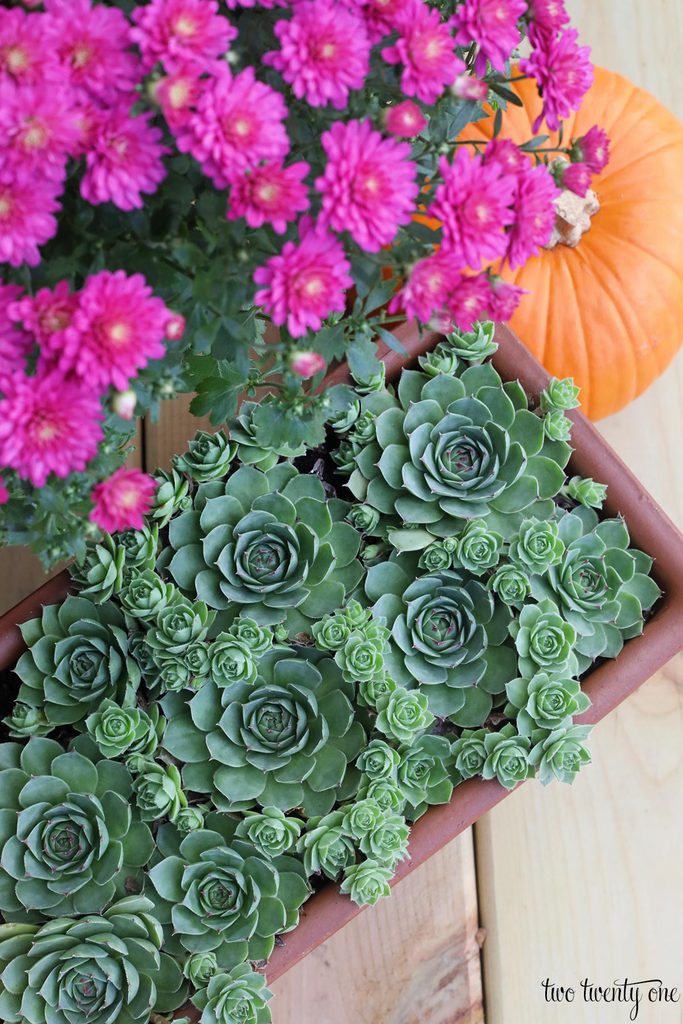 When we were up visiting my parents in late July, my mom gave me a bag of hens and chicks to bring back. I planted a bunch in this big terra cotta low bowl while listening to the Mila Kunis episode of Armchair Expert with Dax Shepard. I highly recommend.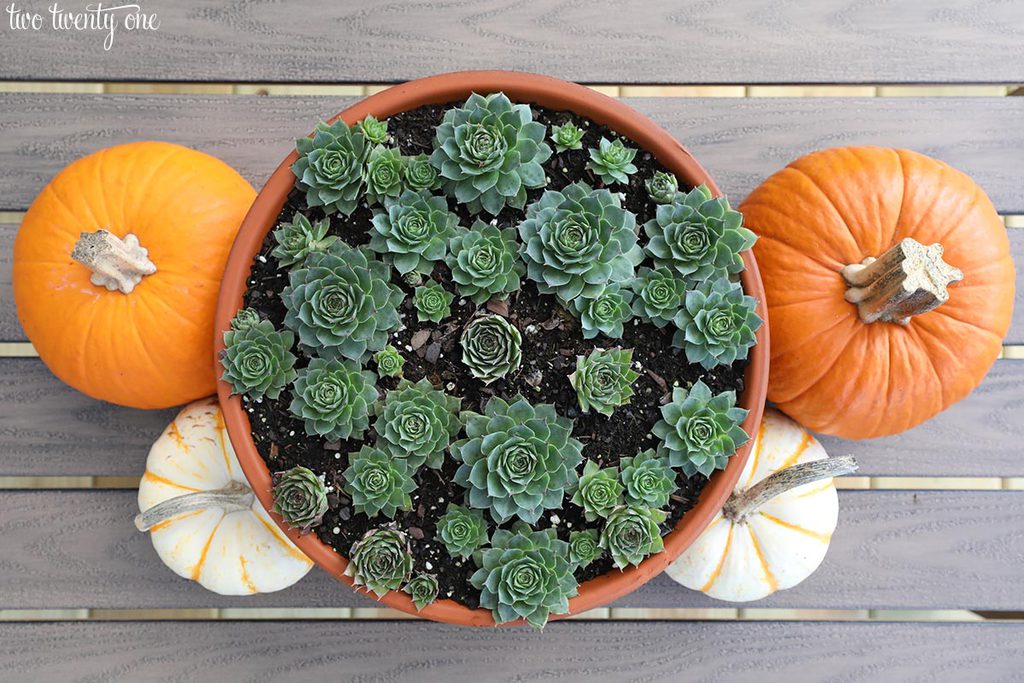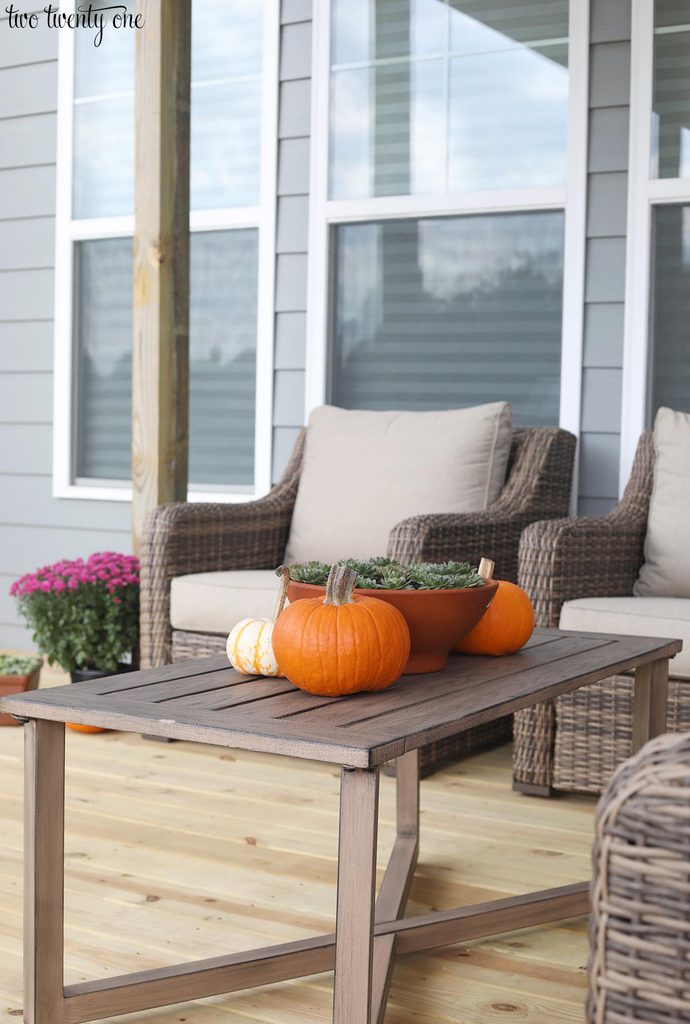 The couch and two chairs fit perfectly in the space– just how I imagined. I'm not a huge fan of the table that came with the set. I'd prefer something square and larger but it works for now. A rug is also on my spring shopping list. I couldn't find one that I loved when stores were clearancing out their summer indoor/outdoor rugs.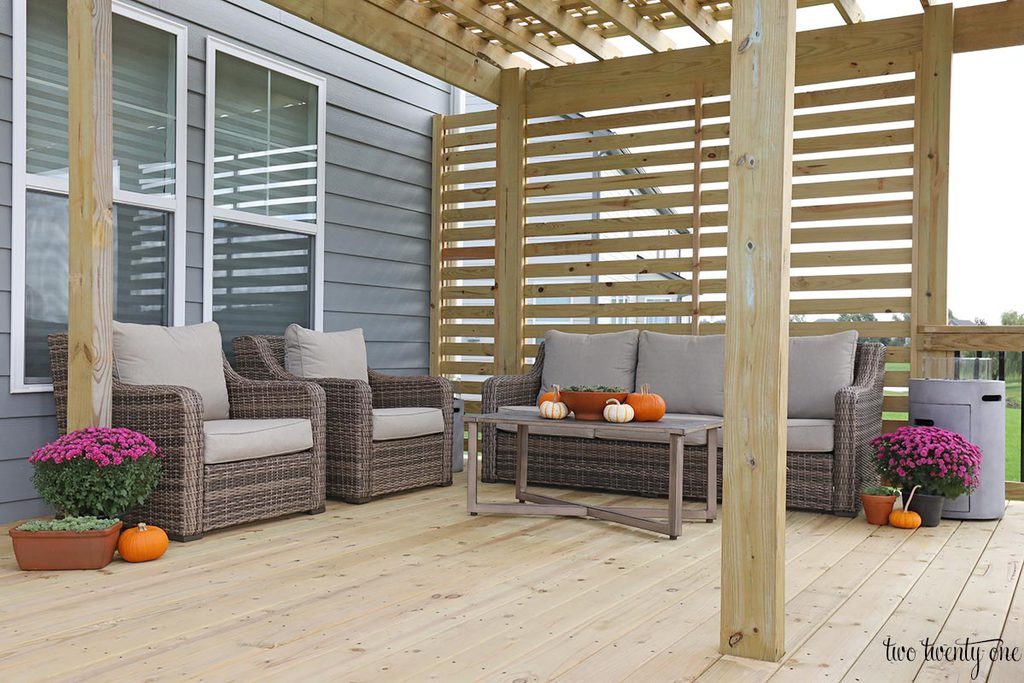 We have two fire columns flanking the couch– one is 29″ tall and the other is 22″ tall. I want say that I got them two years ago at the end of summer when they were on clearance. The 22″ tall column in the corner was the floor model. They came with lava rock but I wasn't a fan, so I splurged on 10 pounds of black fire glass to split up between the two columns. We've just had to reiterate to Owen that he's never allowed to touch them because the glass is sharp.
The fire columns have been nice to use outside at night. Brad and I have spent a couple nights out there watching shows on one of our laptops.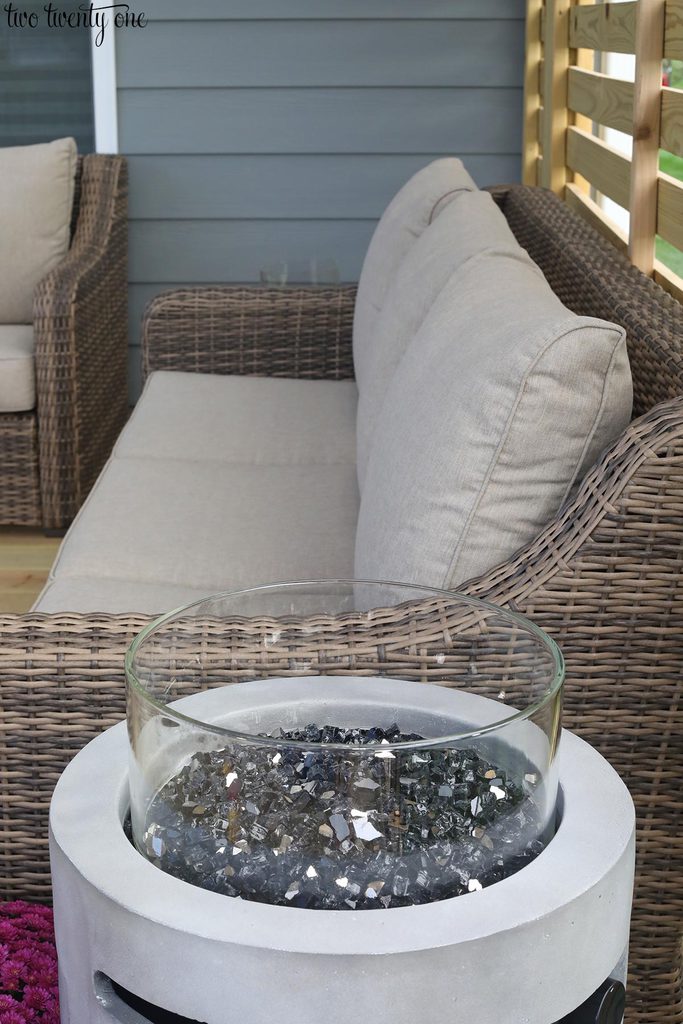 As you can see, I was really into terra cotta pots and planters this summer. They're inexpensive, sturdy, and the color complements the color of my hens and chicks. This specific pot costs less than $1.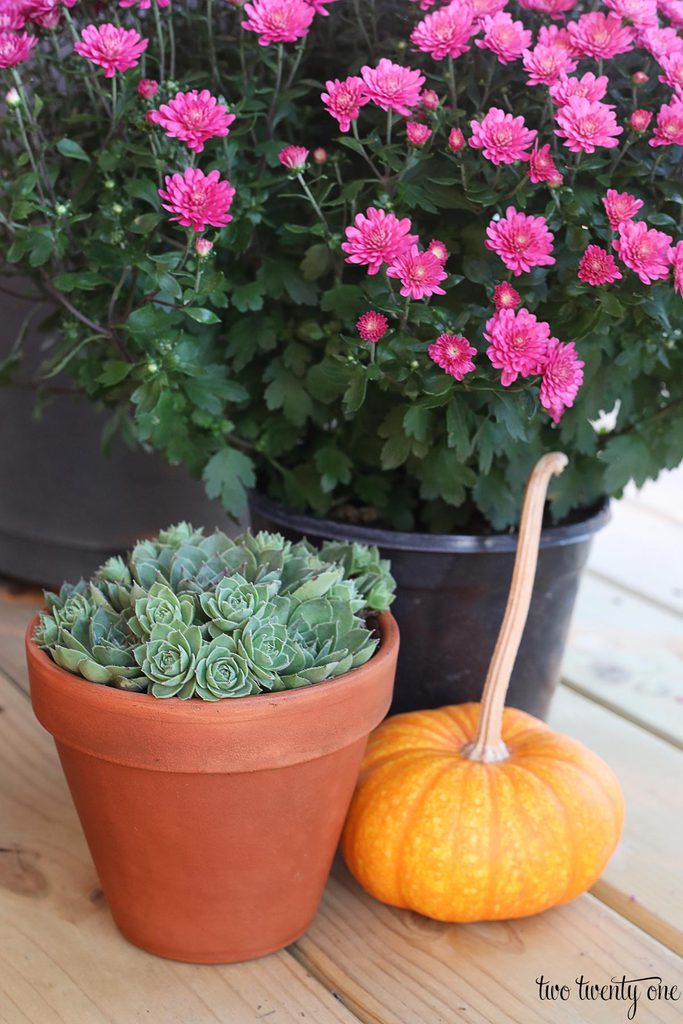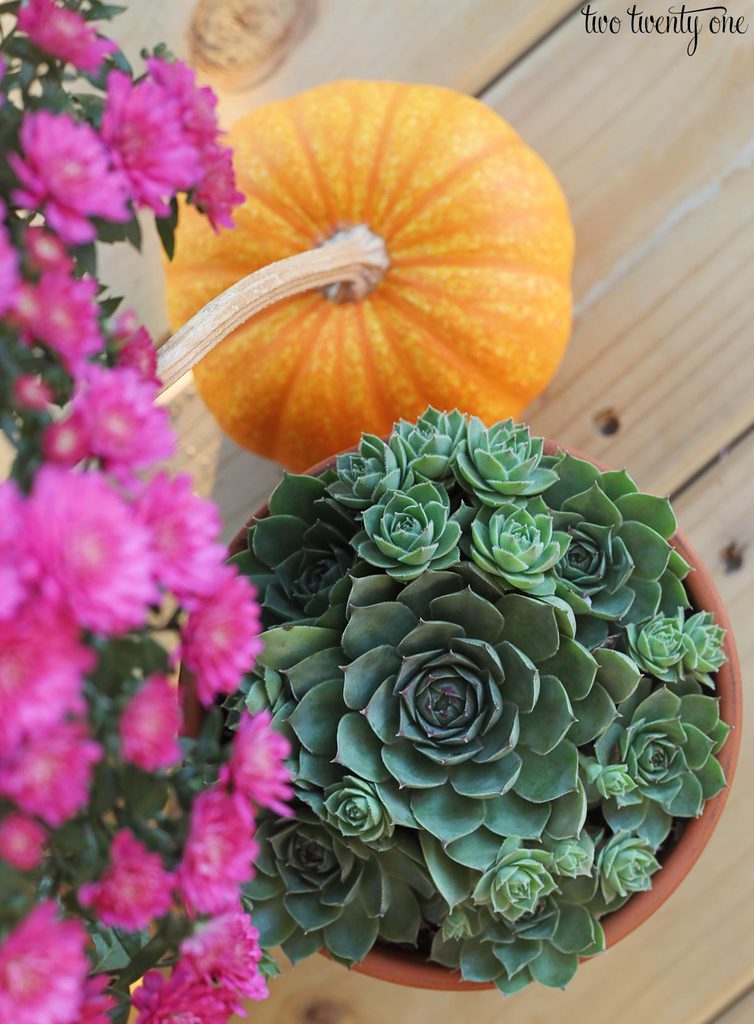 I'm loving the look of the hens and chicks mixed with mums and pumpkins. I think this is going to be a fall deck trend for me from now on. Why not incorporate what I've already been growing all summer?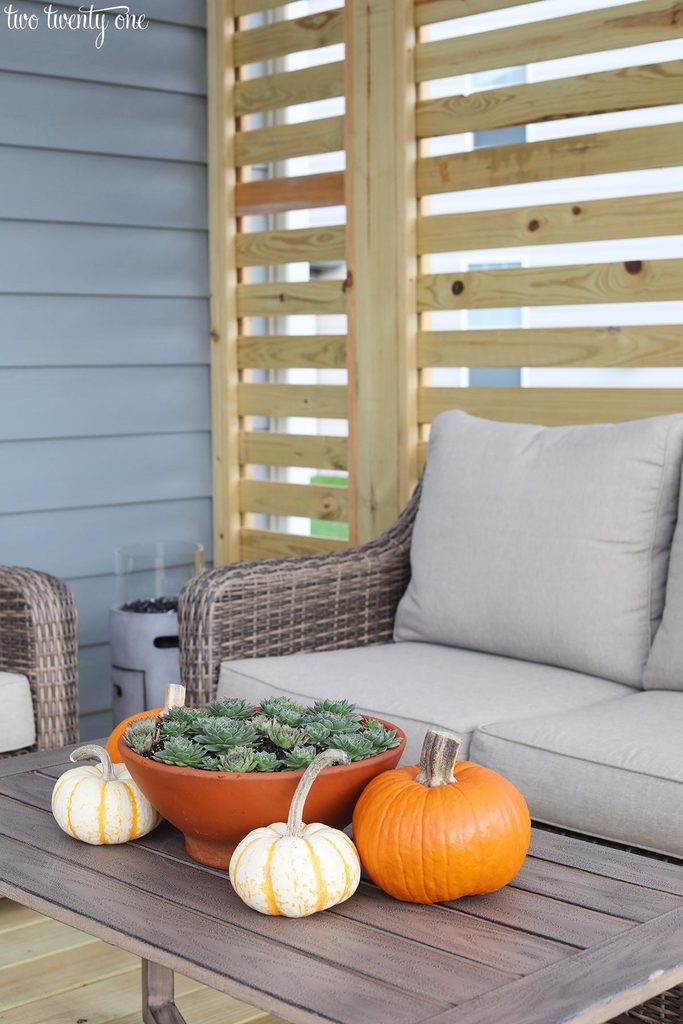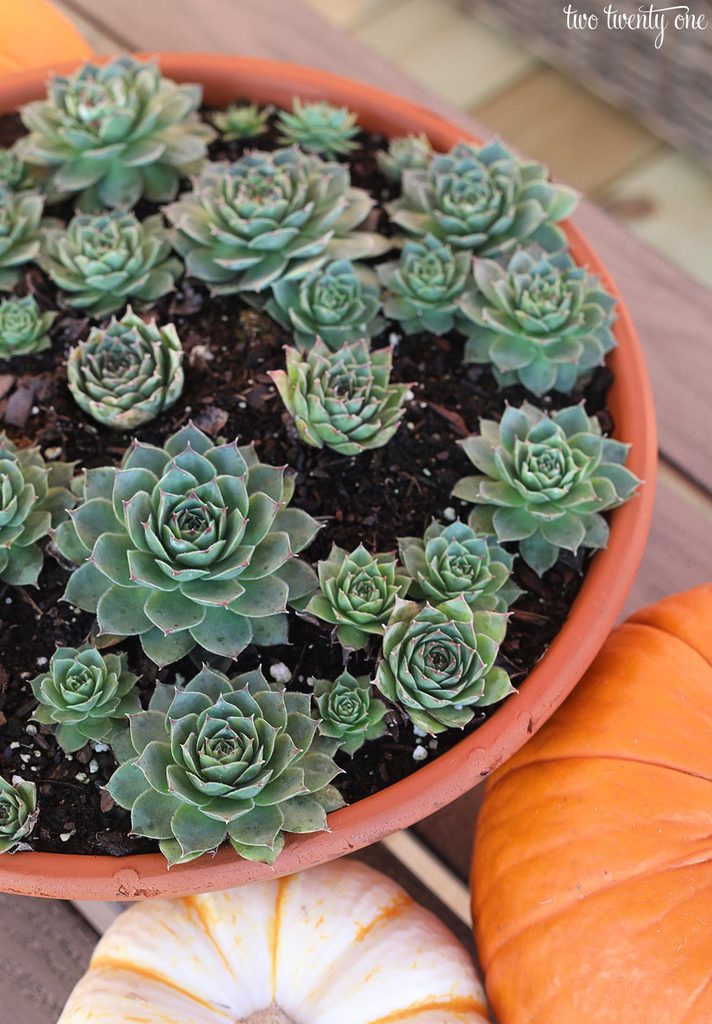 I got these smaller mums from Costco. My larger ones didn't fair very well. It's been 3 weeks and they've yet to fully open.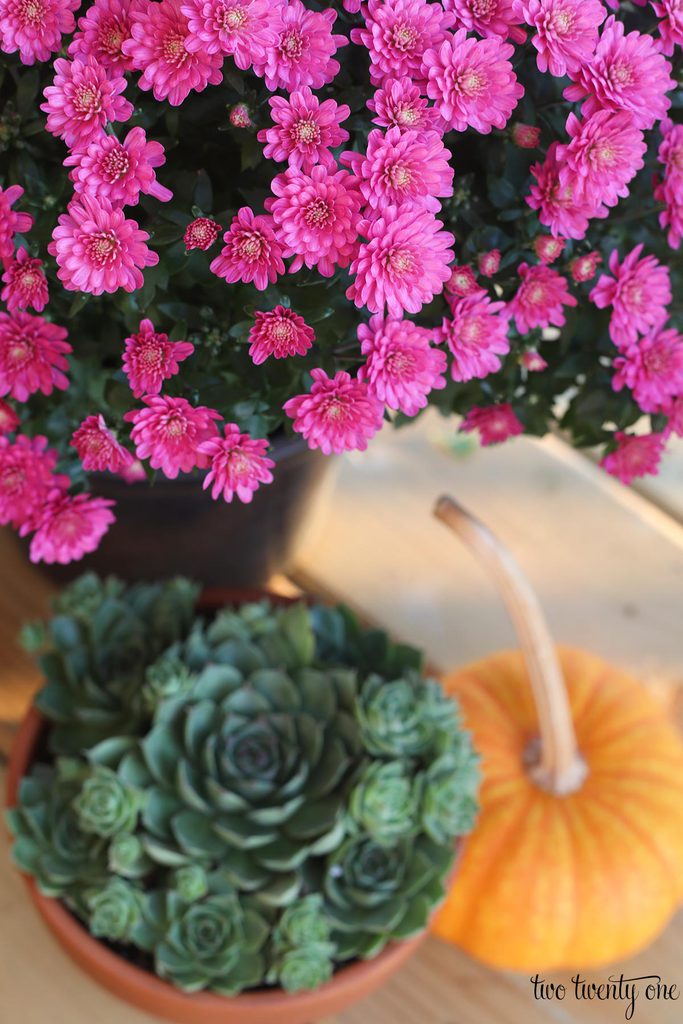 I don't know how much we'll be able to enjoy the deck this month. We've been having days with the heat index in the 90s, but the temps are supposed to fall to the 50s on Thursday and stay there for the foreseeable future. It's just crazy how we rarely see temperatures in the 60s-70s during spring and fall anymore. We go straight from heat to air conditioning in the spring and vice versa in the fall. Climate change sucks.
This concludes the fall deck tour! I hope you enjoyed!