Next Wednesday morning, far before my normal waking time, I'll be leaving on a jet plane, and I don't know when I'll be back again. Just kidding. I'll be back on Sunday.
I'm heading to SNAP! conference in Salt Lake City. It's a meeting of the creative blogger minds. There will be squealing (I don't squeal, remember?), hugging (I'm not really a hugger, but I put that aside at these types of events), and bloggers introducing themselves by their name and blog name (Hi, I'm Chelsea from Two Twenty One).
With blog conferences comes blogger business cards. Bloggers swap these puppies like nobody's business. Showing up to a blog conference without business cards is like showing up to a nudist community fully-clothed.
I changed up my blogger business cards from last year with the help of my awesome blog friend, Erin. This time around we added all of my social media contact information. We also added my beautiful mug so people are more likely to remember me. (I'll let you know if this tactic works.)  Erin also put my logo on both sides of the card, which is a great idea because no matter what side people look at they see my logo. It's all "Two Twenty One, in yo face!"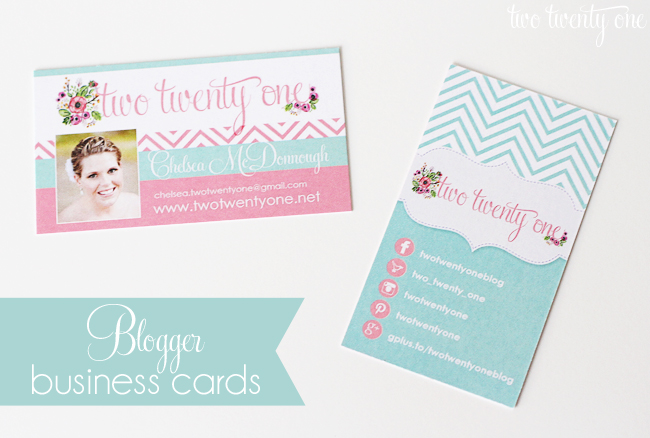 If you ever find yourself needing blogger business cards I recommend including the following:
• your name
• name of your blog/blog logo
• blog URL
• your email address
• social media contact information (facebook, pinterest, twitter, instagram, google+)
• photo of yourself (optional)
• phone number (optional)
• QR code (optional)
Now this may seem like common sense, but don't copy other bloggers' business card designs– especially if they're in the same niche as you. I know business cards aren't copyrighted and all that jazz, but it's not the best idea to have your business card look like someone else's. Set yourselves apart, people.
I liked how my old business cards turned out, so I went back to Vistaprint to have them printed. I went with premium matte stock again. It has a good weight to it– no one likes a flimsy business card. The 250 business cards set me back $33 (that includes shipping), which isn't too bad.
I'm using my Baffin Bags blogger business card holder again this year. Because, remember, rubber bands aren't the classiest method of containing your cards inside your blogger bag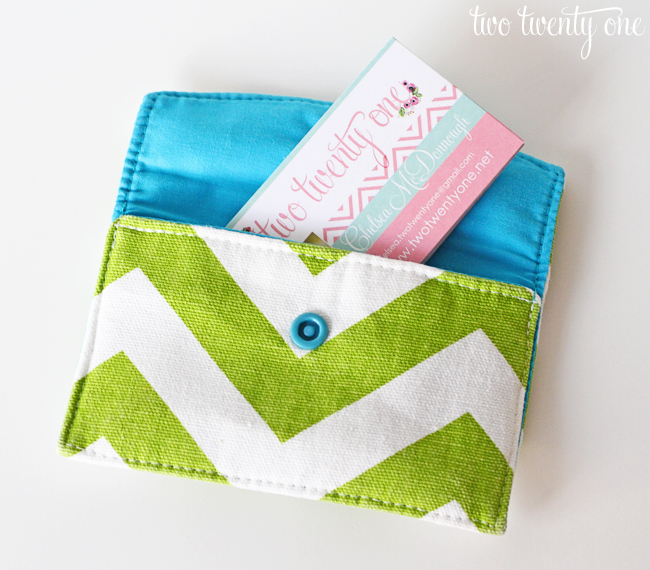 And you better believe I'm bringing a binder ring and a hole punch to organize all the other bloggers' business cards. People were jealous of this system at Haven.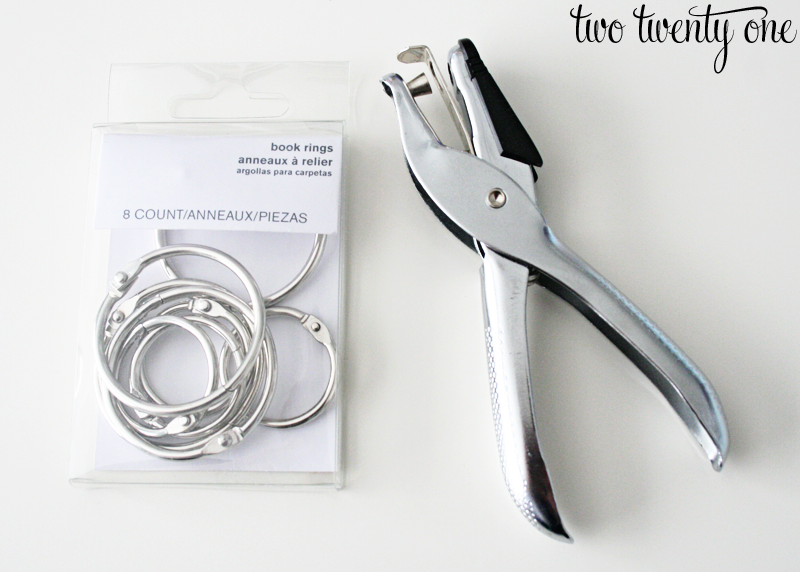 Don't forget to take the Two Twenty One reader survey!
Are you going to SNAP!?
Are your blogger business cards ready to go?
Do you plan on attending a blog conference this year? You should. They're fun.
If you're not a blogger, do you wonder if us bloggers get wild and crazy at blog conferences?
The answer is yes.