Front Yard Florals and Lawn
This post is brought to you by Lowe's. As always, opinions are 100% my own.
First, how is it July already? Before I know it, my baby will be a year old, and it feels like he was born weeks ago.
Back in mid-May I planted flowers in all of our planters, and we planted our vegetable garden. We also started using Sta-Green Weed and Seed lawn fertilizer on our lawn.
A couple weeks ago, I gave you an update on the flowers I planted in planters on our back patio and our vegetable garden. So I thought I would share the progress on the flowers I planted in the front of our house and our lawn.
I used Sta-Green potting mix, along with a little compost in our DIY window flower box and the planters on our front porch. As you can see, the potato vine, petunias, and impatiens are really filling in.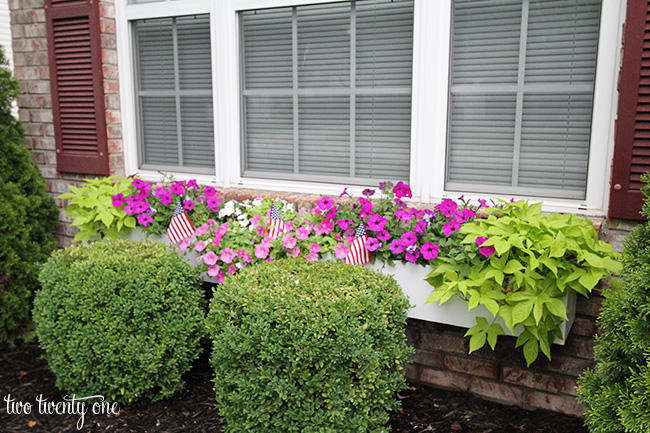 Everything has grown so much faster than in past years, which makes me exceptionally happy because everyone wants an overflowing window box, not a wimpy looking one.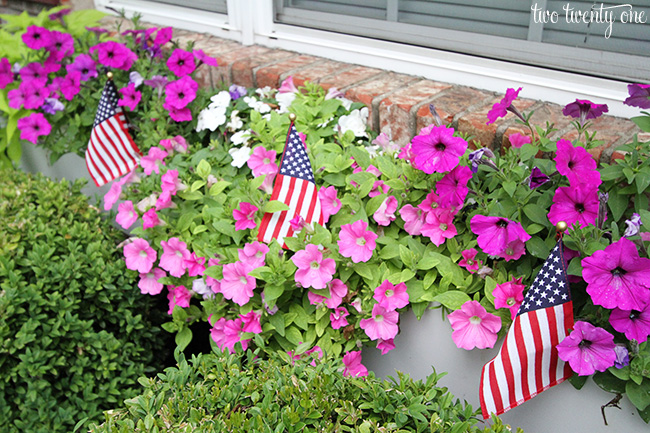 I typically always plant petunias and sweet potato vine in our big front porch planter. I'd love to branch out and try different plants, but I know this combination will always turn out well so I have a hard time changing things up.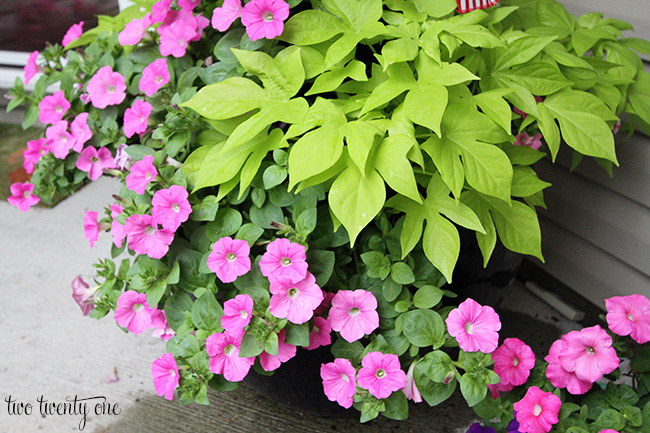 Like with the window box, my flowers have never grown this much in such a short period of time. And I credit the Sta-Green potting mix because that's the only thing I've done differently this year.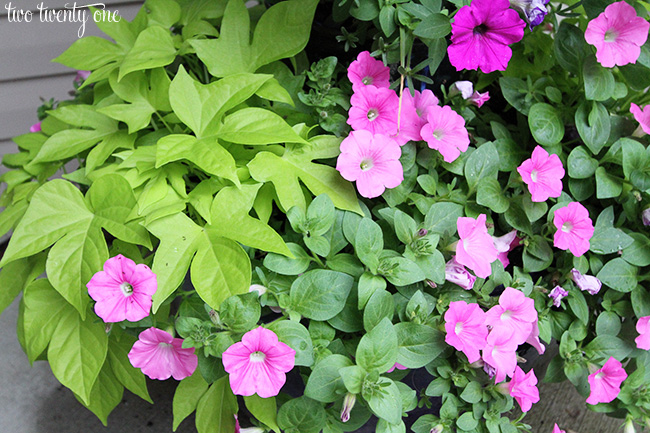 For a good comparison photo of our lawn I decided to take a photo of our property line so you can see the difference between our lawn, which we treated with Sta-Green Weed and Seed, and our neighbor's lawn, which he doesn't treat at all.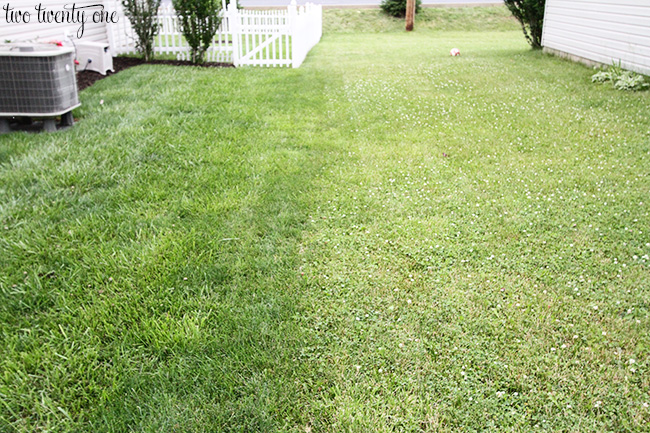 The lawn is Brad's department. And he has been throwing money done the drain the past few years trying to kill the weeds that blow over from our neighbor's yard and make our yard more green. He told me he'll only use Sta-Green Weed and Seed from now on because it doesn't break the bank and it gets the job done.
This post is brought to you by Lowe's. As always, opinions are 100% my own.