I finished my outdoor fall display the other day. While it was sad to say goodbye to my summer wave petunias and spikes, it was time to make the switch to fall.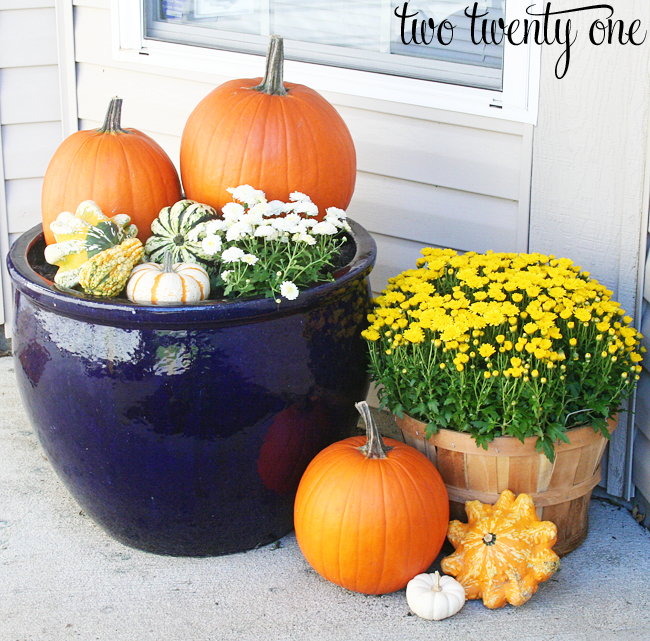 I added the wooden apple basket this year. It was hanging out in our shed, so I grabbed it and put it to use. I love how it looks with the $6 mum from our orchard trip. Can you believe that massive thing cost only $6?! A mum that size goes for $10-$15 at the big box stores around here.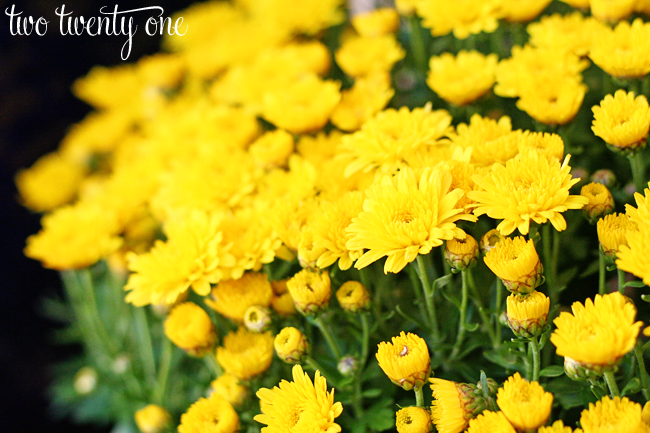 I added the big pumpkin, gourd, and tiny white pumpkin to fill in the space between the blue planter and yellow mum.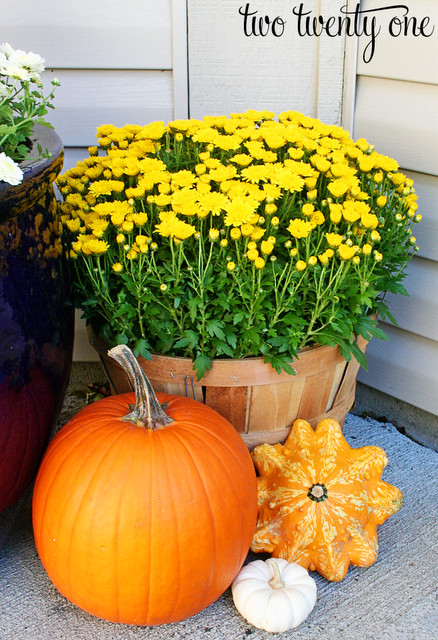 The massive cobalt blue planter has lived on our front porch for three years. And it's not going anywhere soon because that sucker weighs at least 300 pounds. I love decorating it every season. I'm sure I'll get tired of it one, but for now, it stays.
I went with the same kind of design as last fall because I

do what I want

 liked that look. The taller pumpkin is sitting on top of some random pieces of scrap wood to give it some height. I finished off the planter display with a little, white mum and some gourds.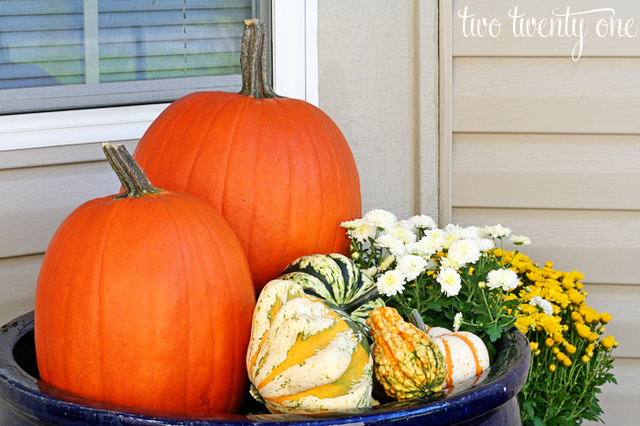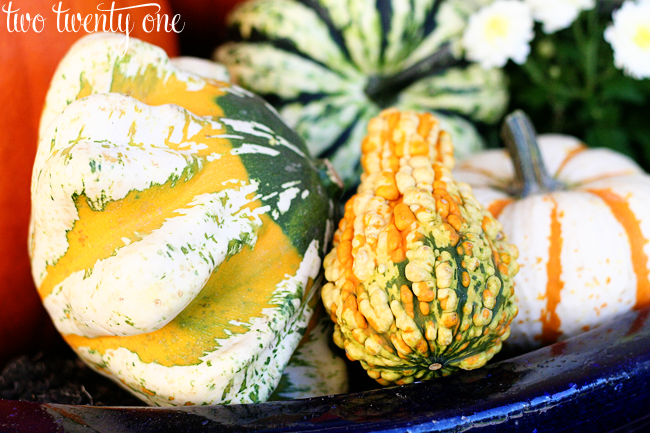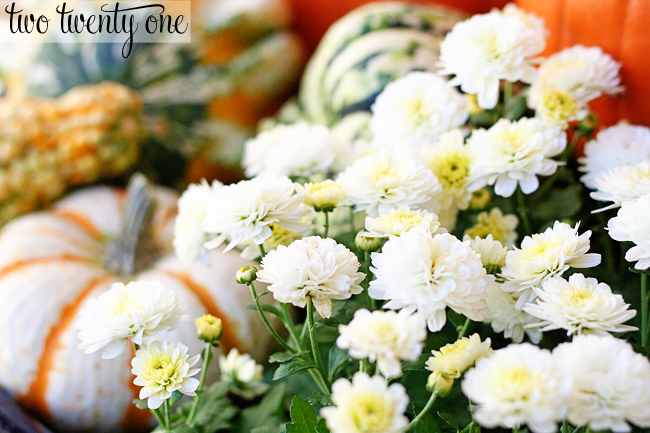 I'm bummed I didn't get a photo of the entire porch. The sun was setting when I took these photos, and it was glaring on our storm door. Maybe I'll try to get a photo today and upload it.
The whole display cost under $25, which was a little more than I wanted to spend. But it is what it is. Here's the breakdown of the costs.
mums: $10 (Anderson Orchard and Lowe's)
gourds: $4.50 (Anderson Orchard)
cobalt blue planter: already had (Home Goods)
wooden apple basket: gifted
Are you decorating your front porch for fall?
What are your thoughts on bumpy gourds? They kind of creep me out.