Brad and I spent a lot of time working on outside projects this weekend. One thing we tackled was power washing our back patio. The last time we broke out our power washer and cleaned the patio was about three years ago. It was time for a bath.
Here's the before– stained with mold and other goodies.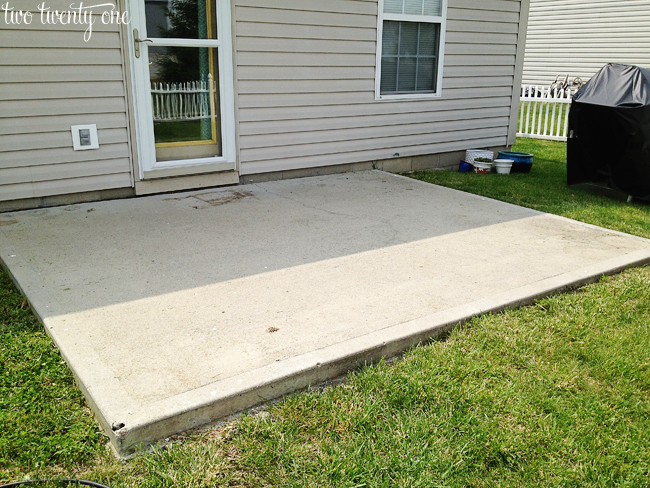 Here's the during. How can one resist the urge to write their name on a grimy concrete patio with a power washer? Not I.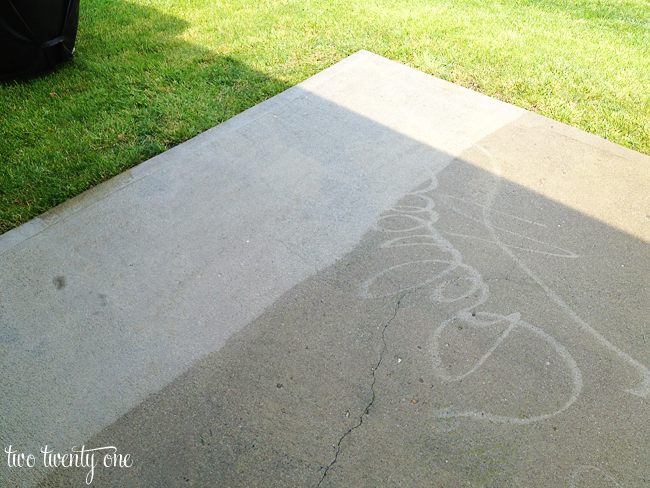 And here's the after. Oooh ahhh.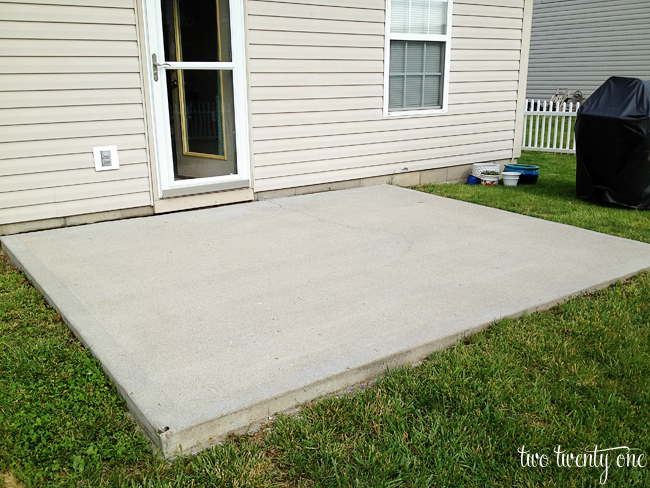 While we had the power washer out, we decided to clean our vinyl fence. Brad power washed it a couple years ago, so it was in need of a cleaning too.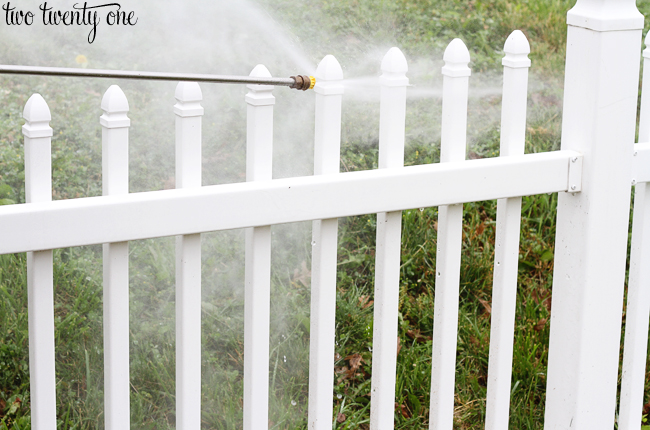 The power washer did a good job but there were places on the fence that needed more attention. Like where the birds use the fence posts as latrines. Or where the lawn mower has attacked the fence posts. Poor fence posts can't catch a break.
Thankfully, Procter & Gamble and Lowe's were kind enough to send me some cleaning supplies to put to use in our backyard. I grabbed the Mr. Clean Outdoor Pro Magic Erasers to take on the bird dropping stains and lawn mower marks.
And I tell you what, these bad boys did a heckuva job. Even Brad was impressed– he thought we'd need to spray paint over the marks. Nope, Mr. Clean (and a little Chelsea elbow grease) did the trick. I even left the little lawn mower mark to the right of the fence post so no one could accuse me of trickery.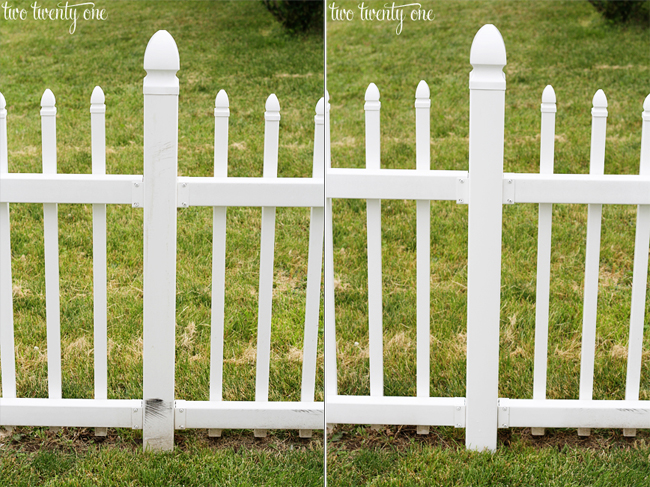 I even made a fun 'pinnable' image to show the drastic before and after.

After mastering the art of bird poop stain and lawn mower mark removal, I moved on to our stainless steel grill. I used Mr. Clean Outdoor Pro spray and Bounty, as well as the Magic Erasers to get the grime off the grill.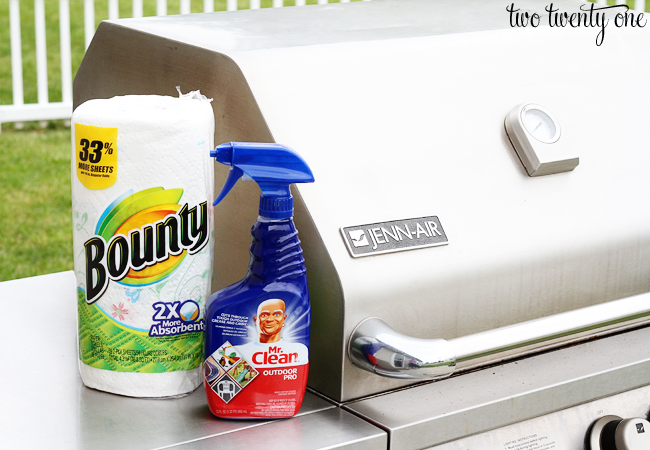 Gross.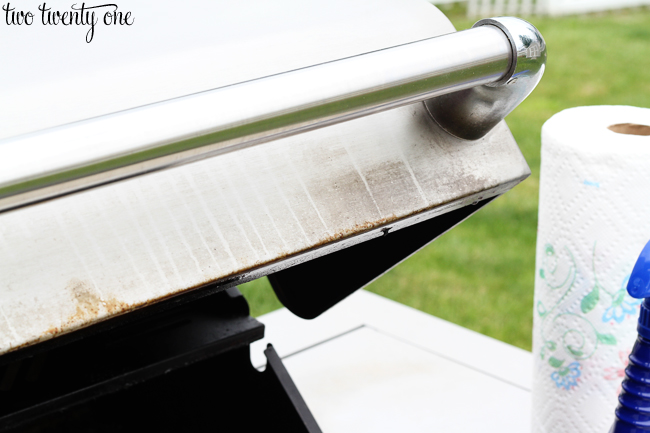 Yep. Ready for grilling.
Brad swore the grill wasn't that dirty and grimy. The proof is above, dear husband.