Last week, when I shared a tour of our summer deck, I mentioned how in the evenings we get blasted in the face while out on the deck. Well, today I'm sharing our outdoor deck shade solution.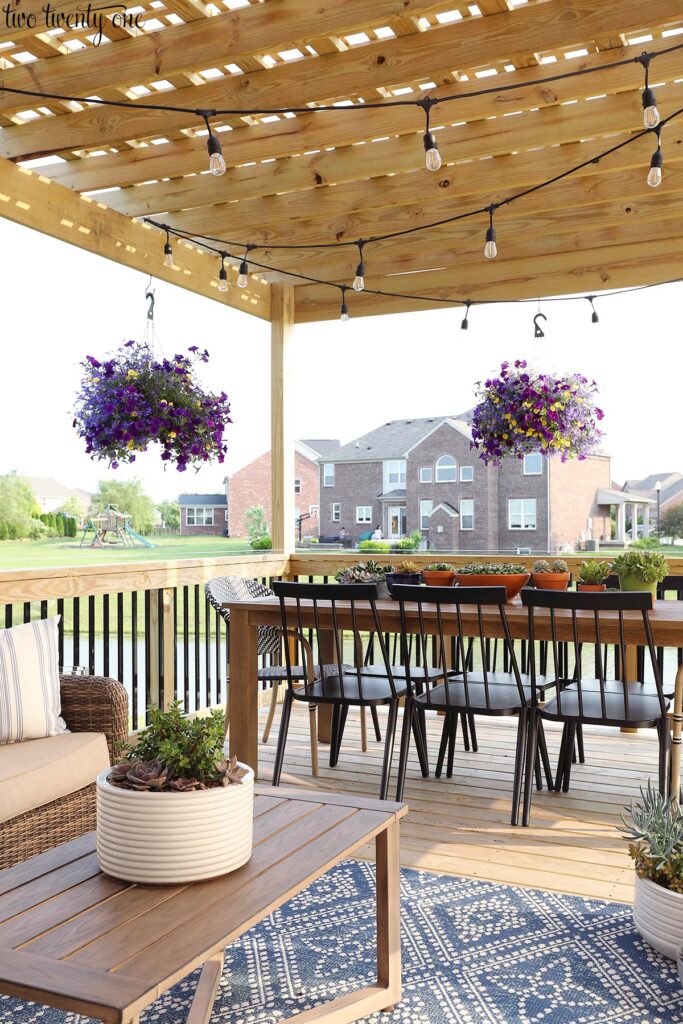 The solution for blocking out the sun was installing two cordless 96″ x 72″ sun shades. In an unusual twist of luck involving this house, the 96″ wide shades fit perfectly in the two sections of the pergola. In fact, when we had friends over, they asked if we had the shades custom made.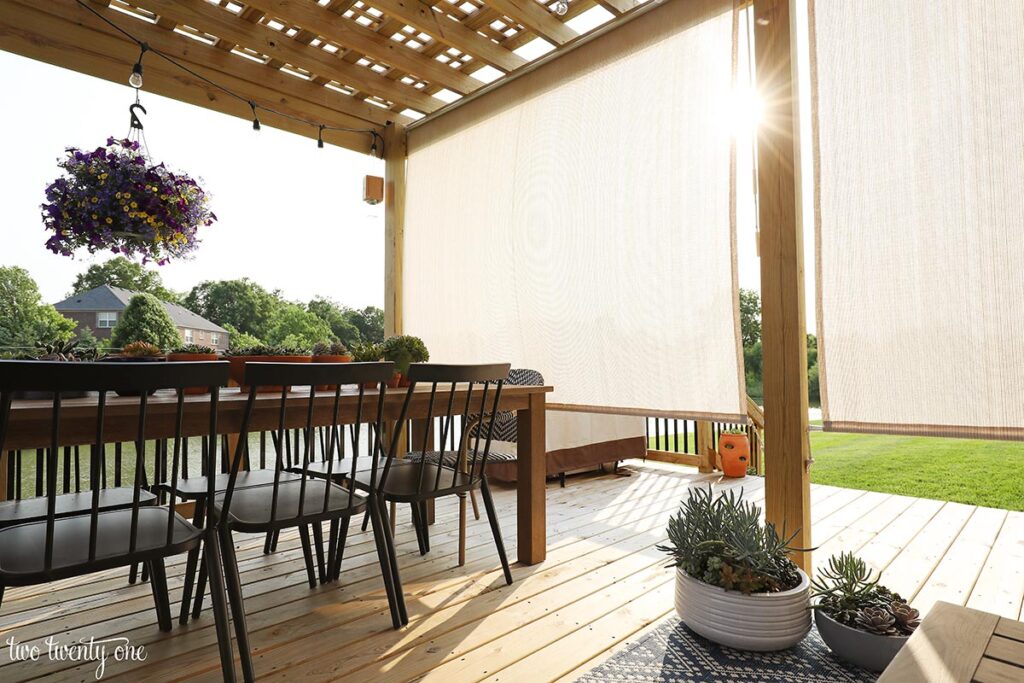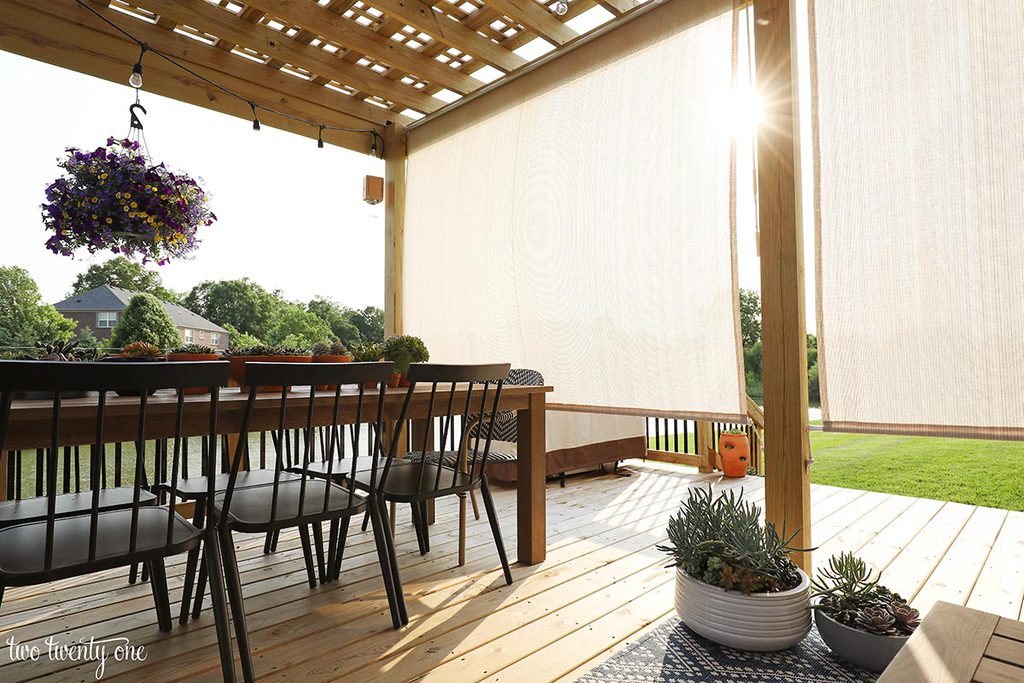 We mounted the shades on the inside of the pergola so they aren't as noticeable when they're rolled up.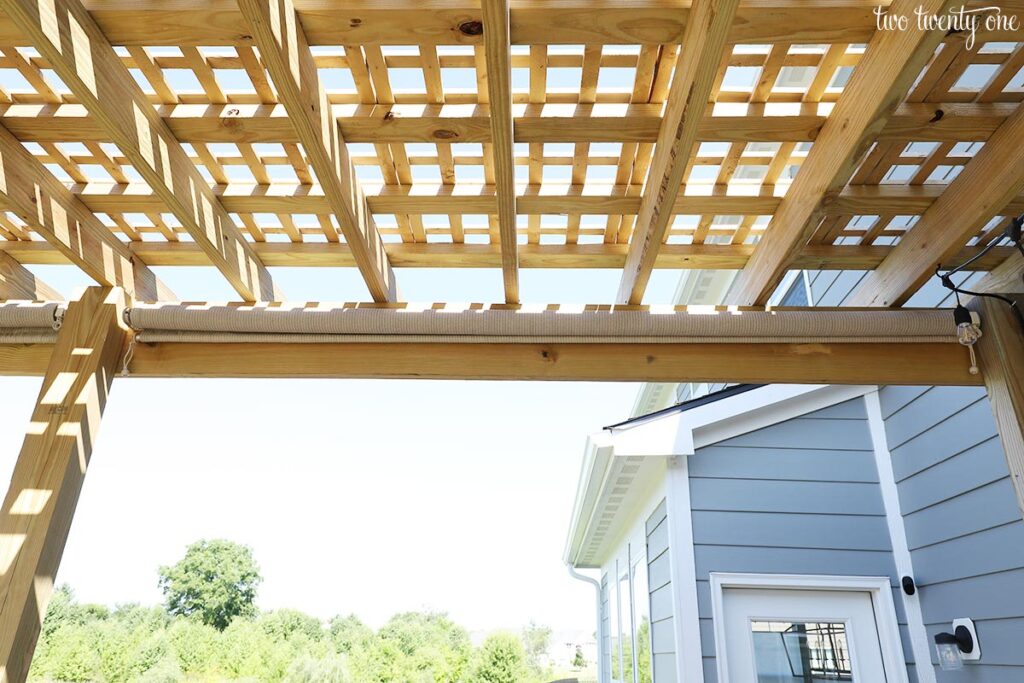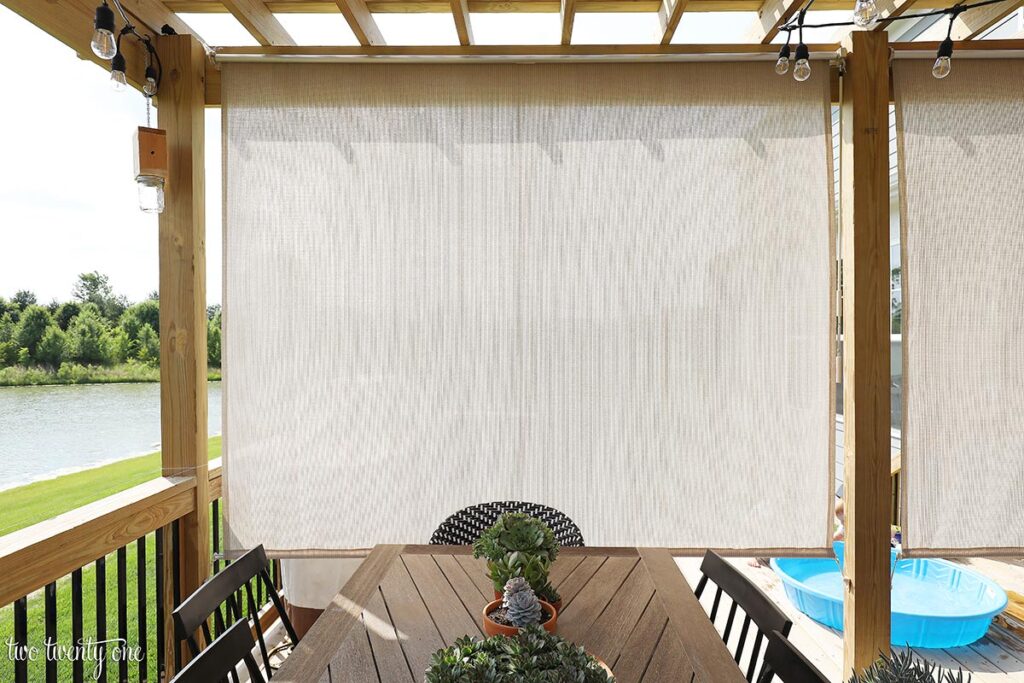 The shades came with wands for rolling the shades up and down. The wands are removable. So when we want to lower the shades, we take the wands outside and use them to lower and eventually raise the shades. And then the wands come back inside the house. I strongly recommend bringing the wands inside because we forgot to bring them in once, and they started to get a little rust on them.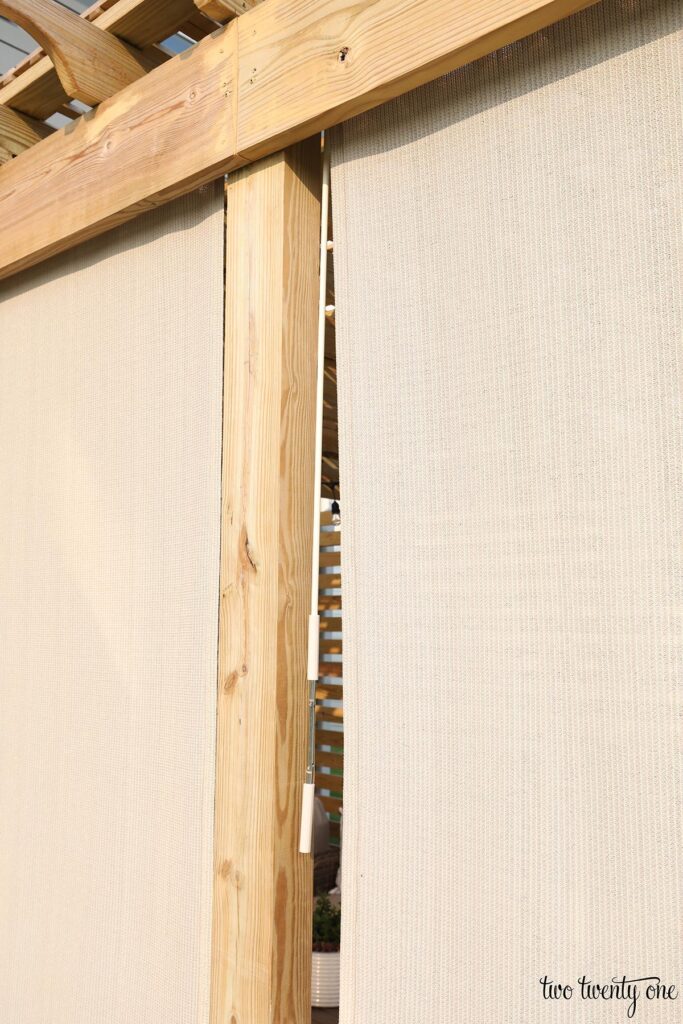 The shades anchor into the three pergola posts with bungees and bungee brackets. The bungee and bracket system is so simple to use Owen can do it. We get a decent amount of wind on the back side of the house so we always have to anchor them down. If one of us or the kids need through, we unhook one of the anchors and shift the shade out of the way.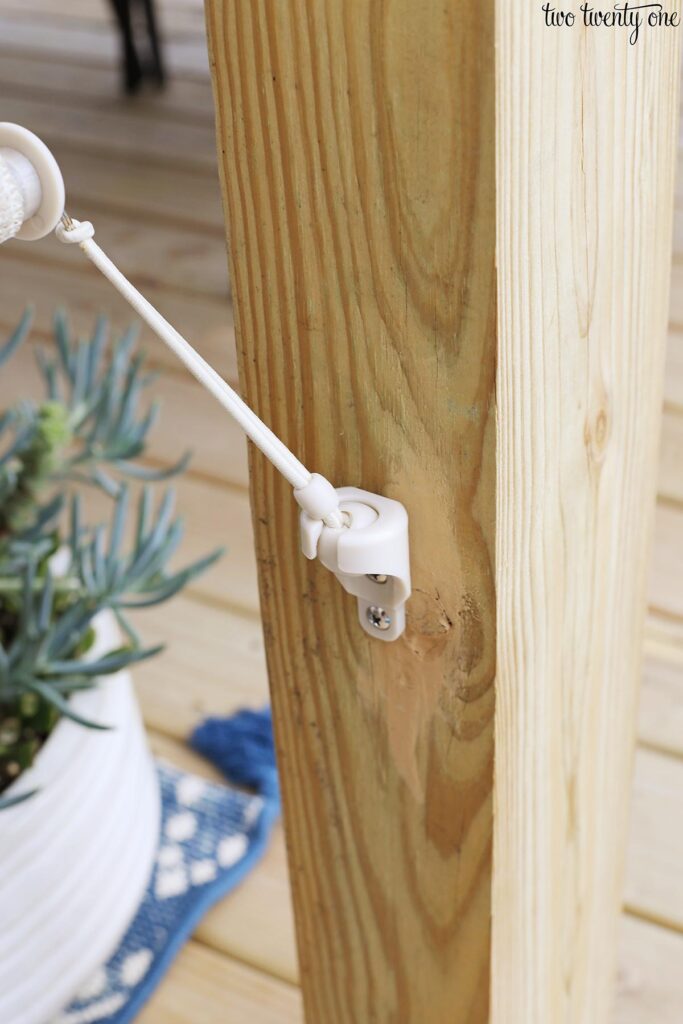 Because the sun shades are made of polyethylene, they don't deteriorate from sun, water, chemicals, or mildew. They also let a decent amount of breeze through.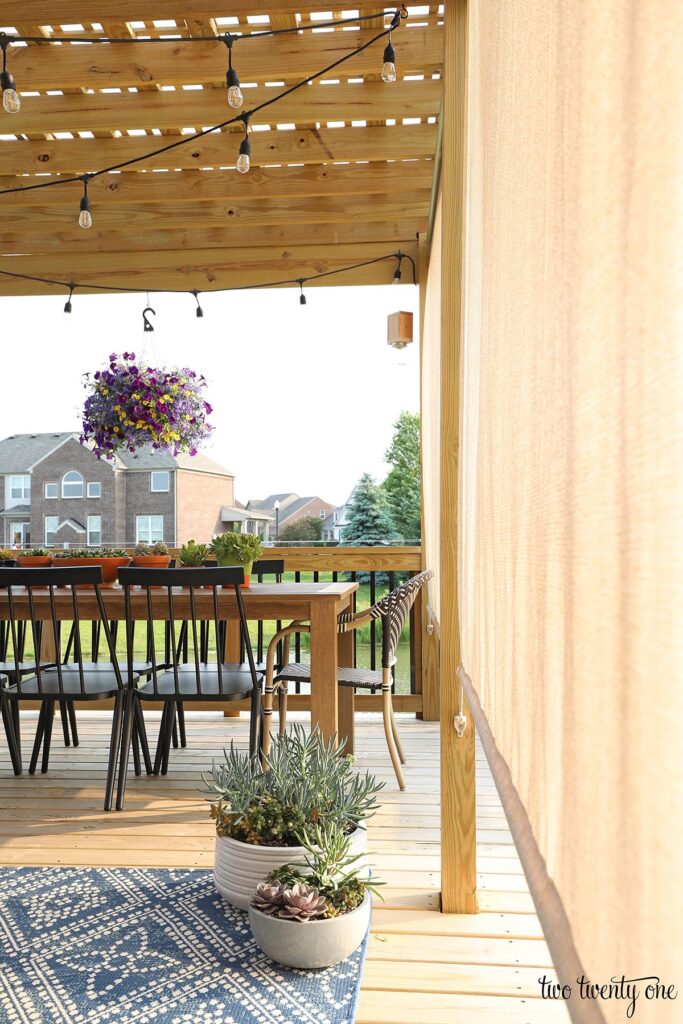 The sun shades make a huge difference in enjoying the deck in the evening.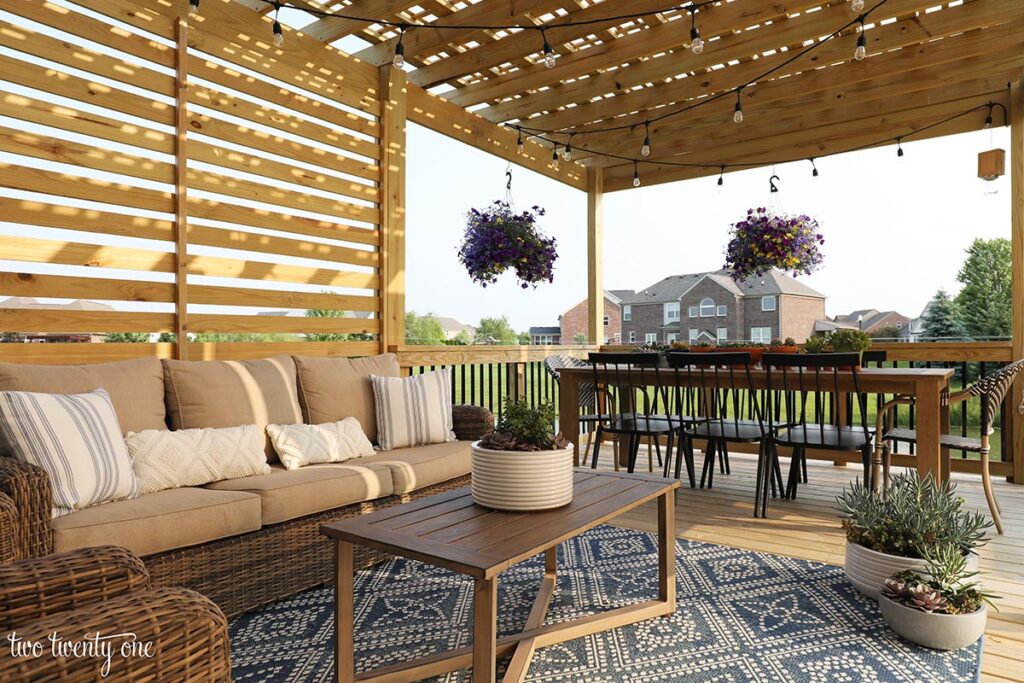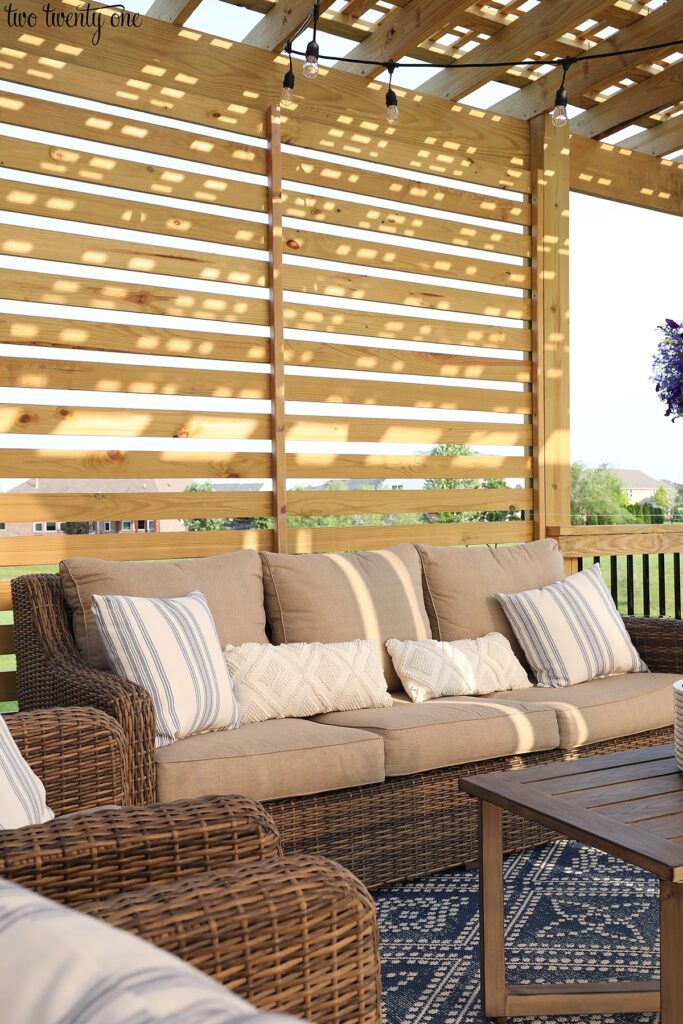 I think they look pretty good from the outside when they're rolled down.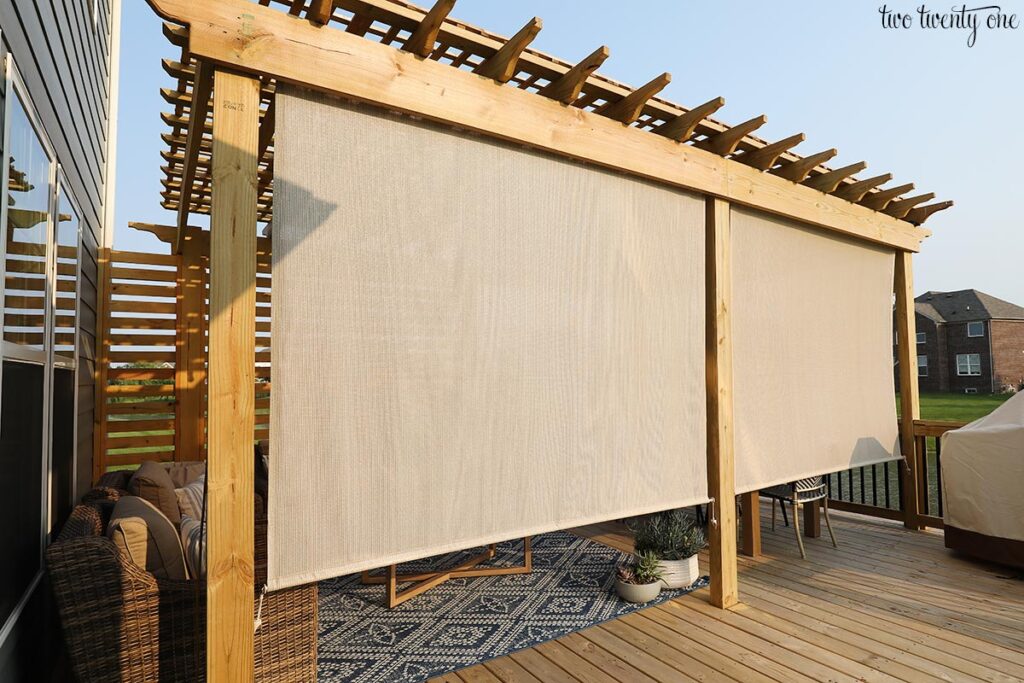 Here's how the entire deck and pergola looks with the shades down.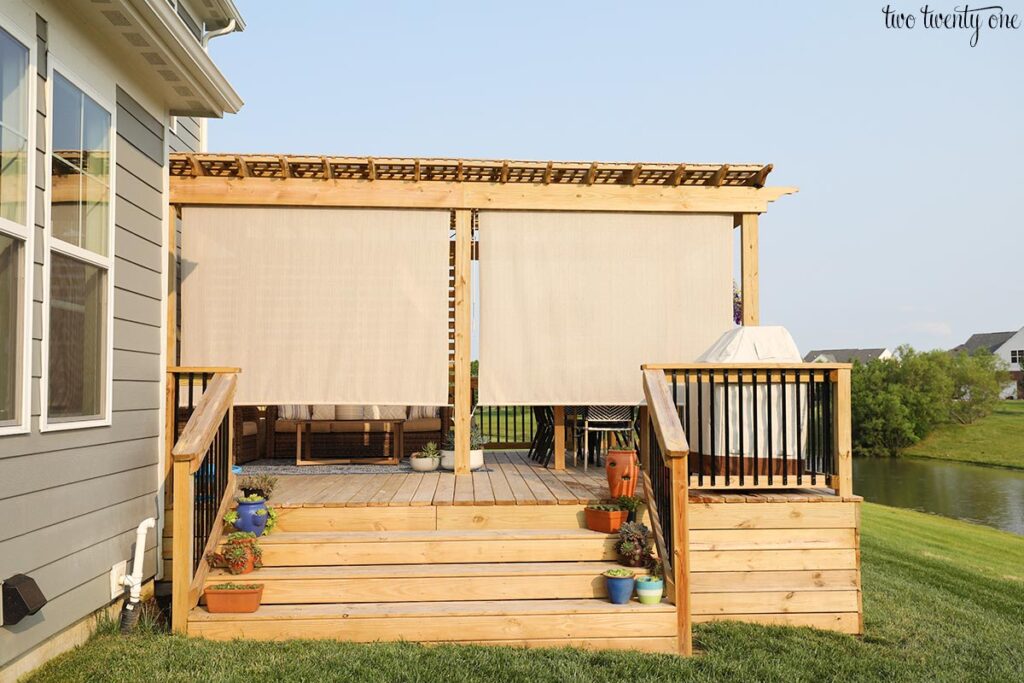 So if you're looking for a way to shade your deck or patio, I highly recommend looking into roll-up shades like these.
Want to know where something on the deck is from? Head over to the summer deck tour.